I think we can all agree that this year has been a tough one for us all and one we were completely unprepared for.
As we all feel like the world got darker this year some of us are finding light in the unlikeliest of places and it's helping to restore our faith in human kindness.
Gillian Rogers was riding on the New York City subway, not usually a place filled with warmth and kindness, when she noticed a man sitting across from her.
She saw the man was tending to something small and furry and on closer inspection she realized it was a kitten, wrapped in a towel.
"He was bottle-feeding her," Gillian told The Dodo. "You could see the caring. My heart felt like it was going to explode to see someone with that much caring. He was so in the moment."
Gillian herself is a champion for helping abandoned animals, as founder of Pet Rescue Squad Inc she has dedicated her life to ensuring as many helpless animals are given the love and care they deserve.
The animal hero wanted to find out more about her fellow creature helper so started chatting to him.
"He told me he'd found the kitten alone between two buildings," she explained.
Instead of leaving the kitten to fend for itself he scooped her up and made sure she was safe, warm and fed, all while riding a subway train.
"The kitten was looking up at him as he fed her," Gillian added. "It was so heartwarming. I told him, 'Thank you.'"
When it came time to get off the train Gillian realized she hadn't asked the man his name so they parted as strangers. Yet what Gillian had just witnessed and learned lifted her spirits and she felt compelled to share his story on social media.
'Renewed my faith in humanity'
"It was truly a special moment. When I got off the train, I felt like I was walking on air," Gillian said. "I felt joyful — like, it renewed my faith in humanity. There are still decent people out there."
Her post has since gone viral as thousands have rushed to comment on this heartwarming scene proving we all need to see acts of compassion right now.
"I had no idea the photo was going to resonate as it has. It makes me happy," she said. "I think we all need something to cheer us up."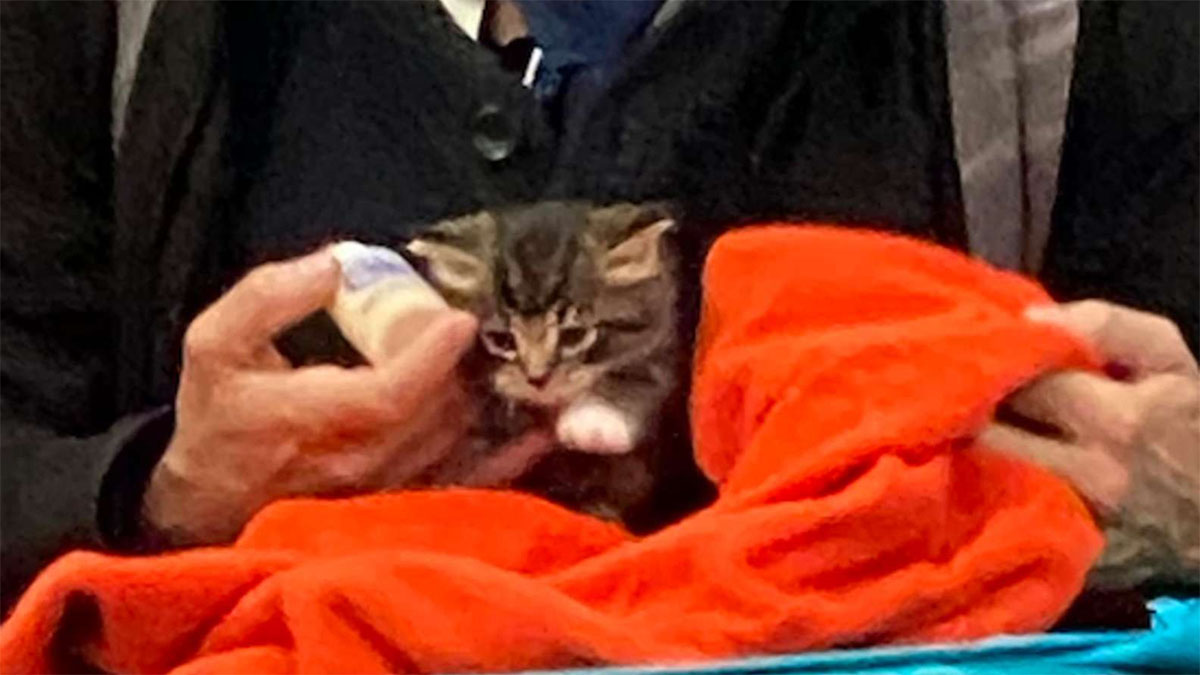 It's moments like this that help restore our faith in humanity and remind us that the majority of us choose kindness and compassion.
Please share this story with your friends and family and help lift their spirits today.