There's long been a deep connection enjoyed by humans and animals. Anyone who says different has obviously never heard or seen the story of 'Mama', a 59-year-old chimpanzee matriarch of Arnhem, Netherlands.
The ageing chimp had played an important social role in her colony, but had fallen sick.
She began to refuse food and drink, understanding that she was on her way out. When an old friend decided to pay her a visit in her final days, however, something changed in her …
Having lived for nearly 60 years, Mama knew she was close to the end when she fell ill. She began to refuse all food and drink, content to die on her own terms.
When old professor friend Jan van Hoof heard the news, however, he immediately returned to his old research grounds to pay one last call on her.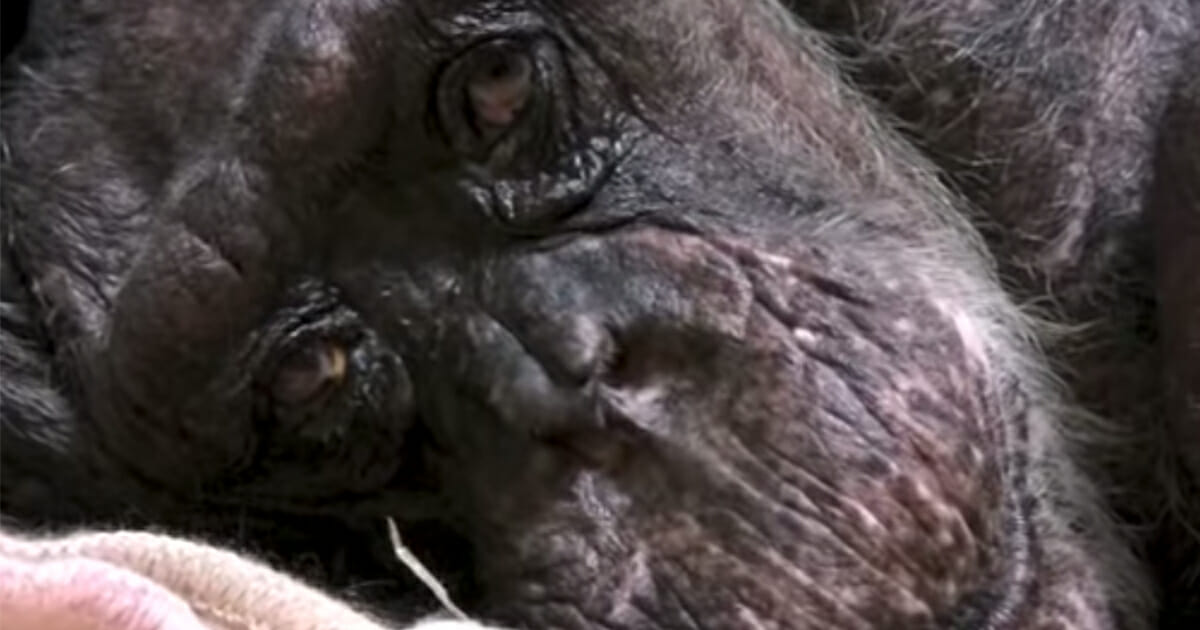 No sooner had he arrived, however, than did Mama begin to exhibit a change in behavior. She not only recognized Jan, but actually grew excited when she saw him.
To say the scene between the two thereafter is touching is an understatement.
Mama begins to play with Jan's hair, and is visibly happy that he's come to visit her at the last.
You can watch the touching video of the pair below. Caution* you may want tissues for this one:
Well, that certainly brought tears to my eye. What a special bond Mama and Jan share!
If you think animals are capable of so much more than we give them credit for, share this article on Facebook!