In a lot of ways, animals are just like us: though they may not be able to speak, they feel pain, they feel joy, and can express compassion and love.
In the case of Snafu the puppy, this couldn't be more true.
According to Animal Channel, Snafu was found wandering the road in a Liberian village in January 2016. He was covered in sores and big chunks of his fur were missing. He was surely a sorry sight to behold.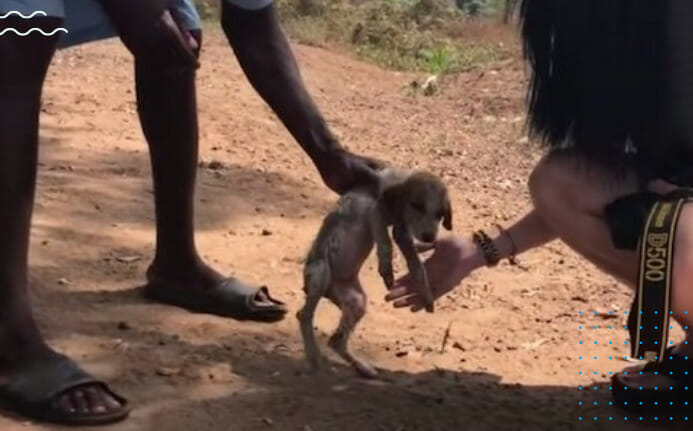 Luckily, a woman named Jenny Desmond spotted him. She and her husband, Jimmy, run the Liberia Chimpanzee Rescue and Protection Sanctuary. Jimmy also happens to be a veterinarian, and he found that Snafu was starving. They treated him and gave him plenty of food and water.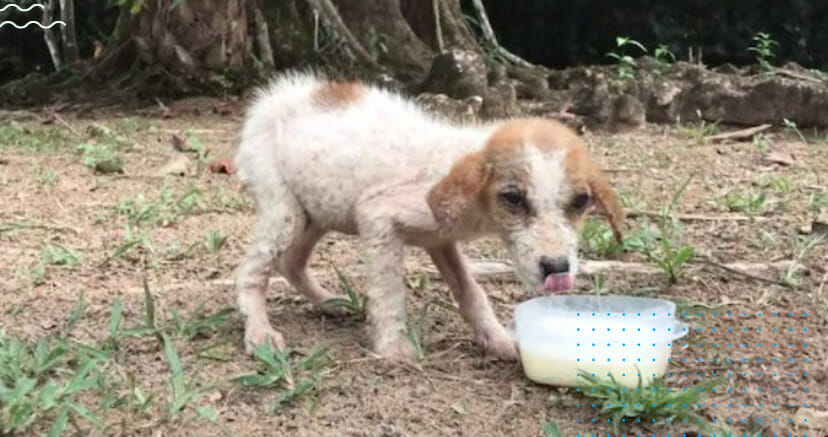 Over the next week, Snafu showed some progress. But the real progress happened when Jenny took snafu to meet the orphaned chimps in her sanctuary. Then, a miracle happened.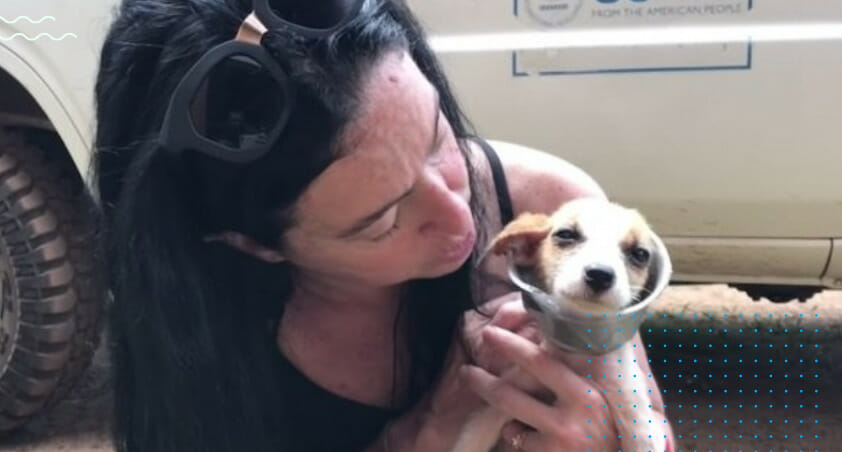 Snafu and the chimpanzees became friends, and that friendship blossomed over the weeks and months. Sensing that the puppy was still fragile, the chimps would lovingly carry him up and down stairs. We think that, while of course Jenny and Jimmy had a lot to do with Snafu's recovery, the chimpanzees are really to thank for his good health and happiness. There's nothing quite like a cross-species friendship!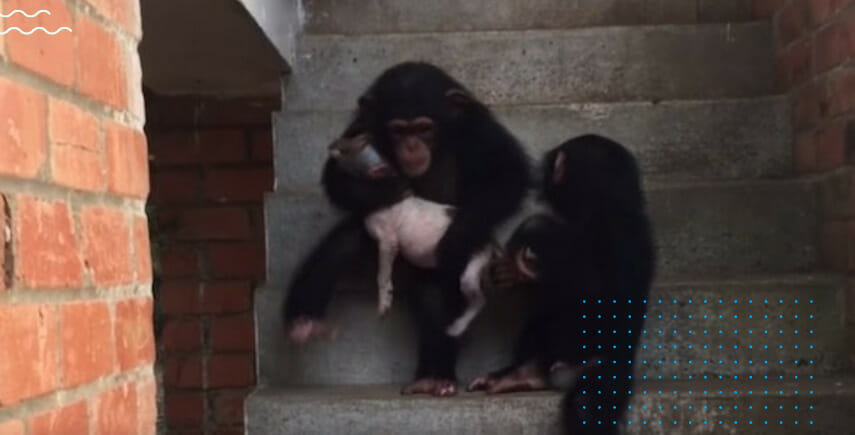 Although Snafu and and the chimps were the best of friends, Jenny and her husband traveled too much to be able to properly care for him. So she asked her sister to adopt him. Now, he's in a forever with a loving family. We're sure he misses his chimp friends and is thankful for their love and affection, but we're just glad this furry friend is safe and sound where he is!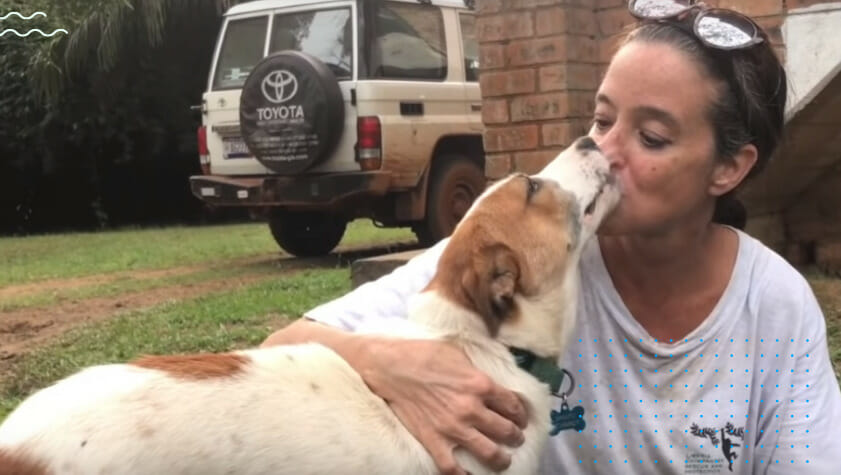 Each and every animal is precious in his own way. We're glad he's happy and healthy, wherever he is. Please share if you think he should visit his chimp friends soon!