A mother's love is a powerful thing. Animal moms are always looking after their offspring, instinctively helping them when they're in need.
That was the case for one golden retriever, who saved her distressed puppy's life by leading rescuers to the scene.
Last week an eight-month-old golden retriever named puppy disappeared from her home in Lake Winola, Pennsylvania.
Brandy's owner Nadia Delicati began a search, searching the woods and posting on social media, but no one find her anywhere.
"Everyone was searching, praying, sharing the post," Nadia told WBRE/WYOU.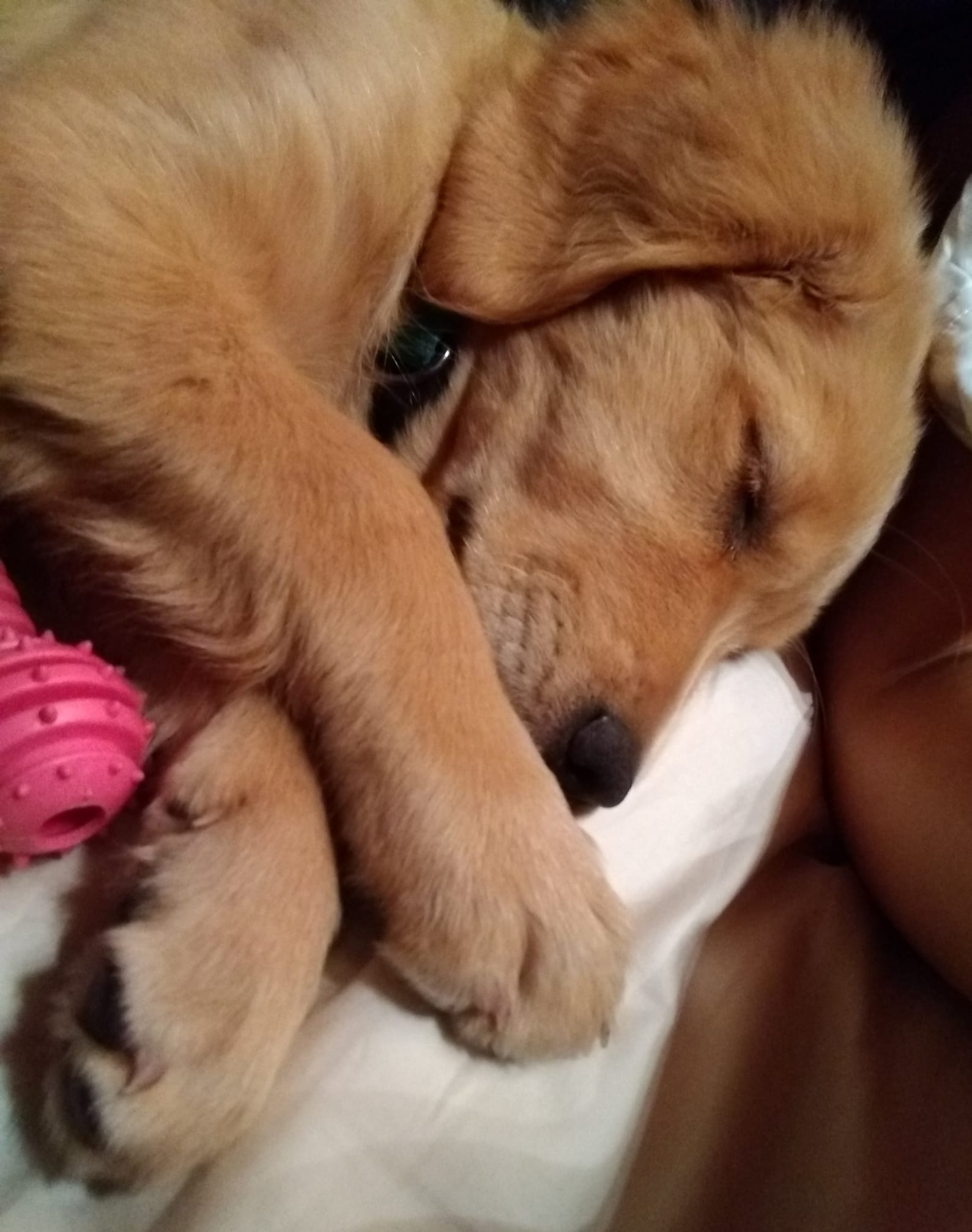 No one could find her — except Bailey, Nadia's other dog and Brandy's mom.
Bailey tracked her daughter's scent, and discovered the puppy in a dangerous situation: she was trapped under a boulder, unable to move or make a sound.
Bailey led Nadia to the scene. Unable to dig the dog out from the heavy rock, she called 911.
Firefighters arrived on the scene, but getting the pup out was no easy task. Five responders had to sledgehammer and chisel away at the boulder.
Finally, they made a breakthrough.
"I was able to take a pry bar between the two rocks that had her by the head, put all my weight into it, lifted just enough that her head popped out. Couldn't believe it but it worked out really well," Lake Winola Volunteer Fire Department Lieutenant Eric Coolbaugh told WBRE/WYOU.
Brandy was worn out from the ordeal but otherwise unharmed, and was grateful to finally be free.
"She was there for a while. She was definitely hungry; she was definitely cold," Tunkhannock Township Police Officer Timothy McCoy said.
"She ran right to her owner. It honestly was like a scene from a movie."
Nadia thanked the firefighters for their rescue, and thanked everyone involved with the search.
"So blessed to live in a village filled with Super Heroes, thanks to everyone who shared, reported, pray and searched in an effort to find her," she wrote on Facebook. "But a super thanks to the Lake Winola Fire Department and Tunkhannock Police for their heroic efforts to get her out of that cave!"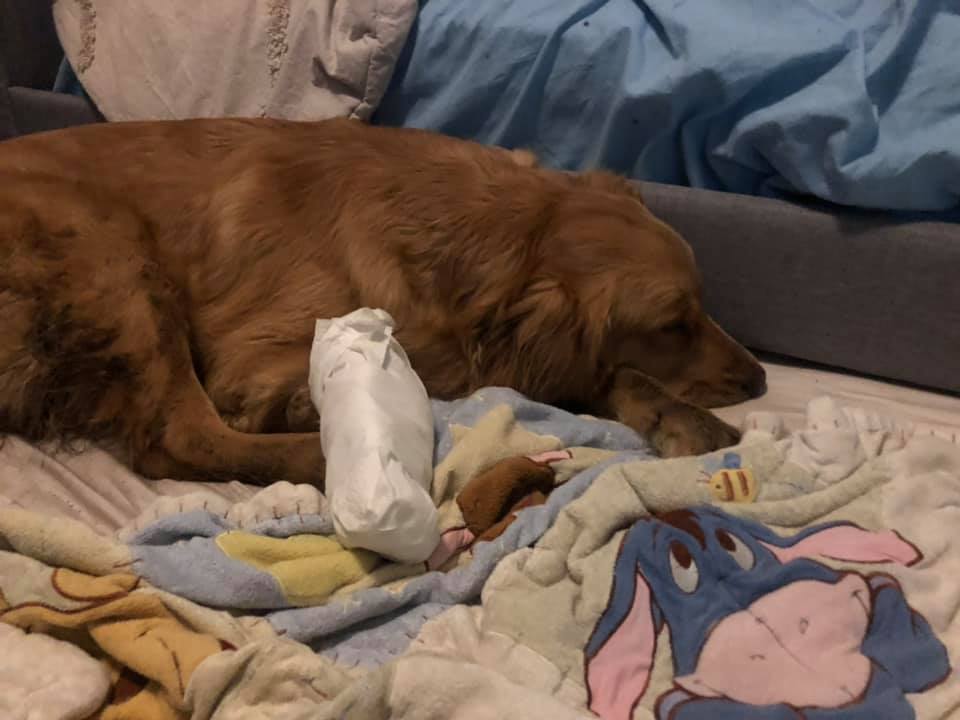 We're so glad Brandy is home safe and sound! Thank you to everyone who helped save her, from the firefighters who dug her out and mama Bailey for finding her!
Share this great story!