How anyone can dump a pet – let alone one so life-changing and dependant as a dog – is beyond me.
The mere idea of driving a dog to a shelter, or worse the side of some deserted road, and leaving them tied up alone, excepting in the most seriously unavoidable of circumstances, boils my blood.
And yet it remains a frighteningly common thing. Take the heartbreaking case of Toots, who, on Saturday, was led into the high kill San Bernardino City Animal Shelter.
Her family surrendered the friendly Beagle, whom they adopted in Hawaii six-years ago, because they're going on vacation in a week or so for several weeks. That's not the worst of it, though …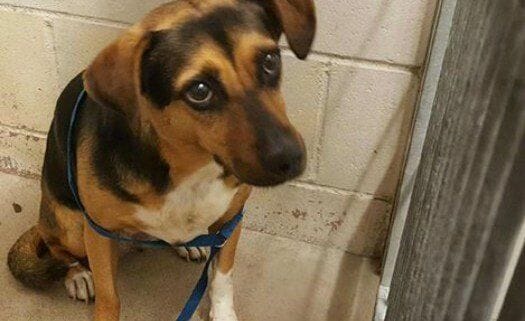 Not only were the family able to leave Toots behind with the panicked look on her face, but they went one-step further than that.
Animal advocate and shelter volunteer, Andrea Neyses, told the dog's story after witnessing Toots being left behind: "Today I saw the most selfish of humans! Going on vacation in a week or so giving up their family member Toots who they adopted six years ago in Hawaii.
"That's not the worst of it; they got a new dog they are taking with them.
"Who can look in her face and know you're their whole world and still walk away?,"questioned Andrea. "You have a real nice vacation. I bit my lip."
There's since been a big drive to help find Toots a loving forever home, with a family that won't leave her behind in a shelter when they decide they don't want to be bothered anymore.
As a result, we're aiming to help the drive. At the very least, the aim is to find Toots a qualified rescue organisation as quickly as possible. With the San Bernardino Animal Shelter being a high kill facility, the dog's life could be at risk if there's no place found soon.
You can watch the emotional video of Toots being left at the shelter below:
Please SHARE this story and let's together help find Toots a new home where she'll be given the love and compassion she so obviously deserves.