It's difficult to understand why some people are heartless towards animals, such as the man in this story who chained his sick dog for ten years.
Fortunately, there are also amazing souls out there who make sure stories like this can have wonderful ends.
Several residents raised the alarm when they noticed that their neighbors kept their dog chained in poor condition in their yard.
The dog, which the owners called Judas, had neither blanket, water, food or toy. Judas was confined and chained, restricted to just a small area she could move around in. The neighbors could see that she was limping heavily in pain.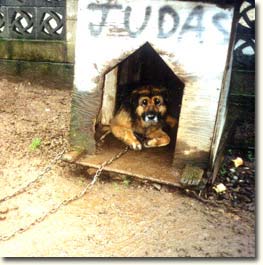 Neighbors confronted the owners in the attempt to put an end to their cruel treatment of his dog. But they refused to listen.
Poor Judas' ill treatment and torment went on for ten years, as all attempts to stop her owners failed. The neighbors often times thought to simply break in and free the poor creature, but feared legal repurcussions.
But Judas' nightmare at last came to an end. Animal rights organization Animal Advocates got wind of her living conditions and immediately decided to take action. Judas was removed from her owners – and slowly but surely, her new life begun to take form.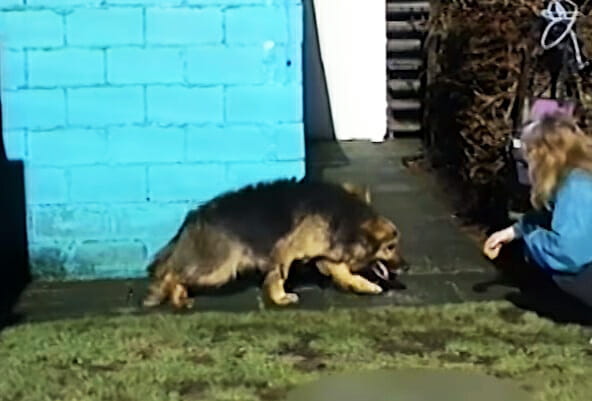 After Judas was bathed, groomed and received all the medicine she required, it wasn't long before a loving couple offered to take care of her. Judas was renamed to Judith, and today live a wonderful dog life filled with lots of love and tender loving care.
Warning: the video below contains strong images.
I understand that many are outraged that it took so long before Judith was rescued, but it's unclear why legal action against the owners wasn't taken sooner. The important thing is that the neighbors didn't give up on trying to rescue Judith, and that she is living a brand new, happy life today.
Sadly, there are many other cases of animals such as Judith being abused and ill-treated. Please share this story to increase awareness.