A 19-year-old man is facing 25 years behind bars after shooting dead a K-9 dog called Fang in an armed carjacking.
Jhamel Malik Paskel was 17 years old when he was arrested for armed robbery and the kidnapping of two women. Police were called to the incident in Jacksonville, Florida, which resulted in a 120-mph chase and the fatal shooting of 3-year-old dog, Fang.
Paskel, now 19 years old, who said he was "a man ready to take responsibility for mistakes made as a child", was sentenced to 5 years for killing the German Shepherd dog and 20 years in jail for the other charges, First Coast News reported.
"I would like to offer my apologies and condolences to Officer Herrera for not only the killing of his K-9 partner Fang, but his best friend," Paskel said.
"I want to apologize to the victims for scaring them that night. And I owe my mother the biggest apology for letting her down."
Officer Matt Herrera said he had released the German Shepherd dog to stop Paskel who gave chase after he fled the scene. Then he heard Fang yelp after being shot and found him lifeless with head and chest wounds.
"He's still a member of my family and it wasn't just sad for me," Officer Herrera said.
"It was my wife, kids and parents … to go back and see that empty kennel in the backyard and know that there is no dog there, and to see the bloodstains in the truck that I had to clean up after he was killed."
Fang was a K-9 dog that performed both patrol and bomb-detection duties, as per Fox13 News.
According to the sheriff's office, Fang patrolled special events and football games and "captured some of the most dangerous criminals" in Jacksonville.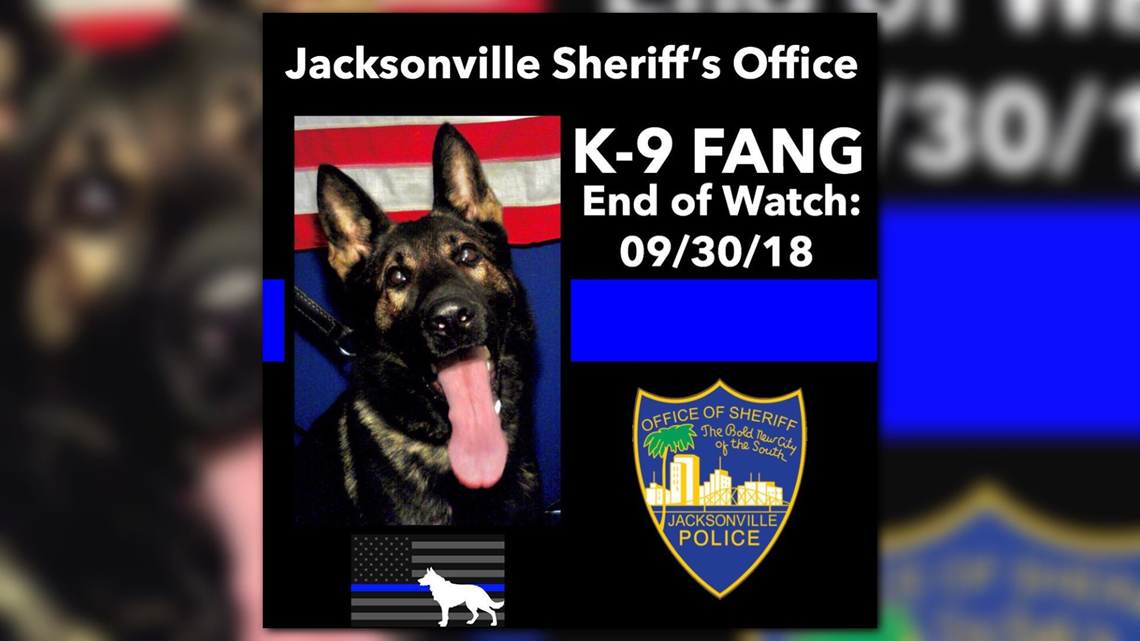 Paskel, whose mom told the judge about his learning disabilities, drug problems and her efforts to help him, was also given 10 years' probation, as per Fox5 News.
Rest in peace Fang. Please share to pay tribute to all the K-9s who risk their life to serve and protect.