It's always heartbreaking when a pet goes missing, especially when they are stolen. One woman from Derbyshire, England was recently left devastated after their beloved dog was stolen in a violent attack.
But thankfully, the dog is back safe and sound — and one of her owners didn't waste a moment reuniting with her.
Joanna Fox, 50, was having a peaceful evening with her dachshund, Minnie, when all of a sudden she became the victim of a shocking robbery.
Two men assaulted Joanna, pushing her to the ground and seemed ready to hit her. "A man who was masked pushed me and I fell on the ground," she told the BBC.
"The tall man was yanking the lead and the short one was hovering above me as if to hit my face."
Worst of all, the thieves stole her dog and ran off. It was the latest in a a shocking rise in dog thefts in recent months, and left Joanna devastated.
 "All I want is the dog to come back. I just feel broken; I feel lost," she said.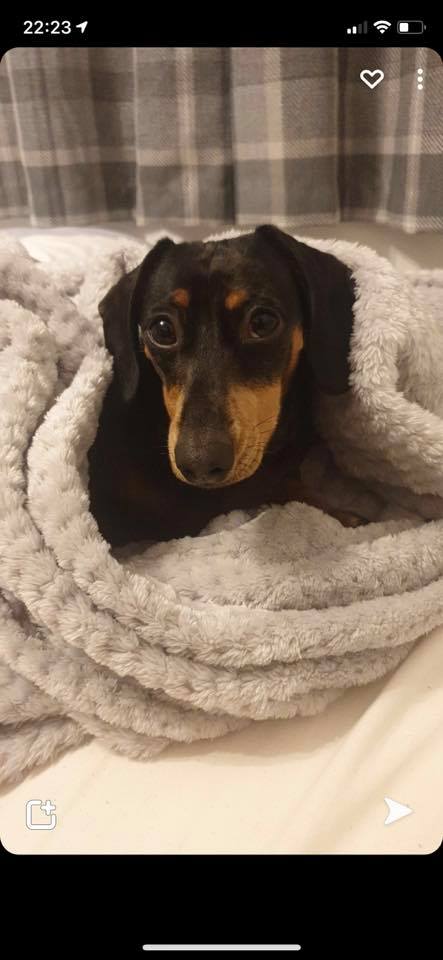 The incident happened in daylight, and one of the suspects was caught on camera. Police began an investigation, and the story was spread on social media.
Days later, they had a breakthrough. Joanna got a call from a vet, saying that Minnie had been found and brought in.
She says she was "elated" by the news: "We were all crying and really grateful," she told the BBC. "I am really, really relieved."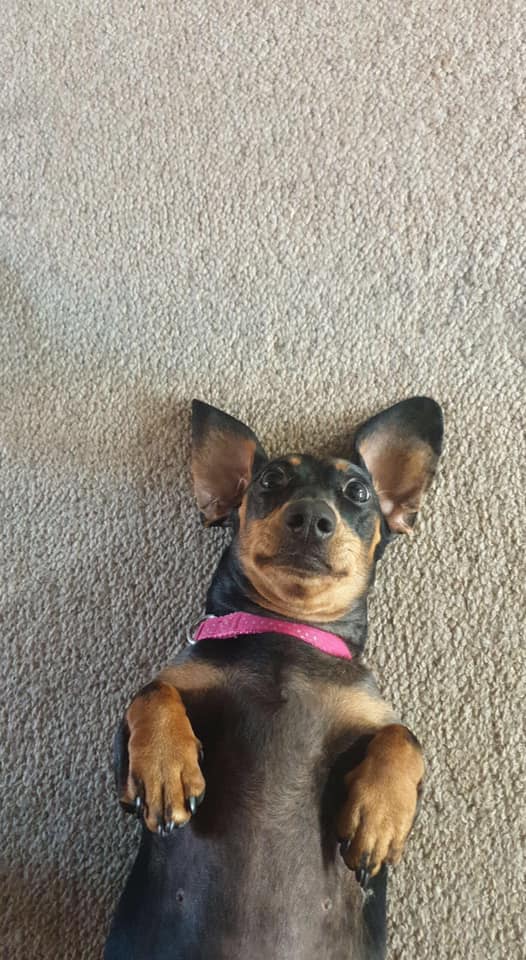 Joanna's 22-year-old son James was also thrilled to hear the news… and literally couldn't wait to see Minnie again.
He headed to the vet as soon as he heard the news, but when he hit traffic, he decided it would be faster to get there on food. Not wanting to waste a second more, he got out and sprinted 2 miles.
"I wasn't thinking – I had three miles [of fuel] left in my tank too and did not want to risk it," James told BBC.
The extra effort was worth it: he says that Minnie was thrilled to see him, and jumped into his arms at first sight.
"Being reunited with our dog is the best feeling in the world."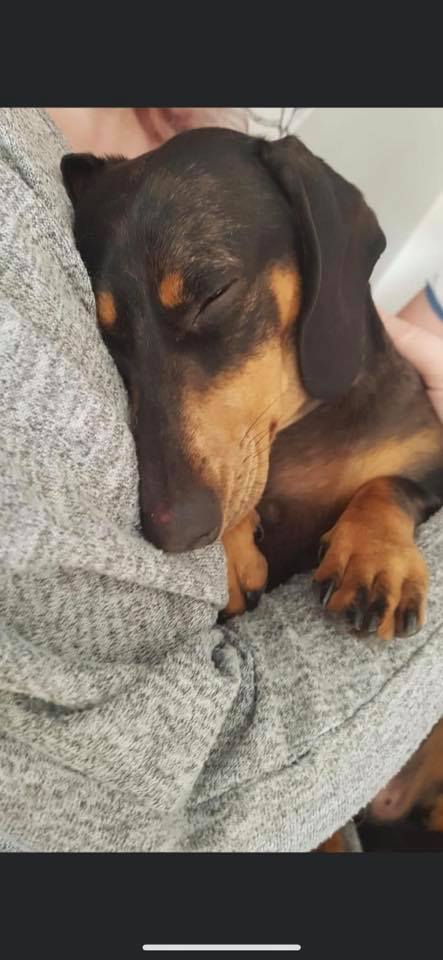 We're so glad Minnie is back home safe and sound with the family that loves her! Share this great news!