When it comes to capturing stills that pay tribute to the devastating power of mother nature, Douglas Thron is well versed.
The cinematographer has spent decades filming the aftermath of wildfires, and so he was prepared and ready to perform his job in the wake of California's Camp Fire.
Thron, however, admits the destruction wrought by the deadliest fire the state has ever seen surprised even him …
He told The Dodo: "I have never witnessed anything like it. This is the most devastating fire I've ever seen."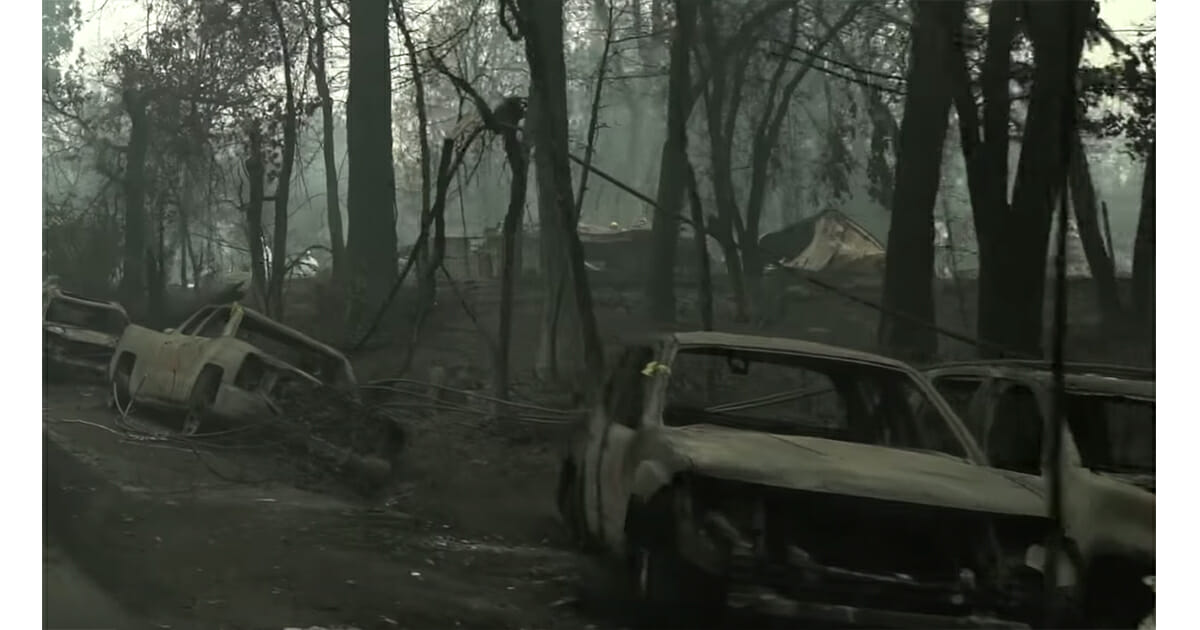 And yet, though the death doll from Camp Fire is said to have reached 81 (as of this morning), in the midst of tragedy there is hope.
No end of stories have emerged from the ashes, those telling of brave and courageous deeds performed in the hours of greatest need.
Thron himself has seen some of them first hand. He teamed up with volunteer animal rescuer Shannon Jay to comb the ruins of the lost town of Paradise. Their aim? To look for pets who might have survived the carnage.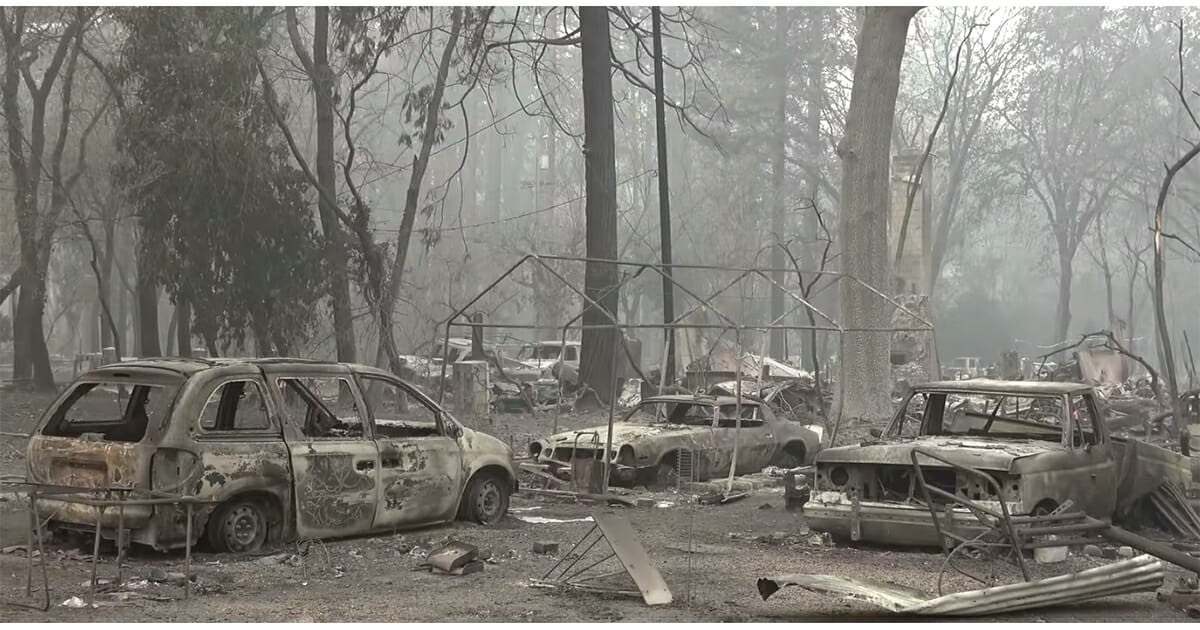 "The cats are very skittish," Jay, who has years of experience in rescuing cats from disaster zones, said. "They've been through hell."
Last week, Thron's camera happened to be rolling when he and Jay heard a faint cry coming from beneath a burned-out truck.
Upon investigating, they found a female cat who had sought refuge under the vehicle, her paws and fur seared by the flames.
Needless to say, it took a great deal of patient coaxing to convince her to come out. When she did, though, Jay was able to put her in a carrier and whisk her off the safety.
Thanks to Jay's tireless efforts, the cat is now recovering at a rescue center.
"She's at a vet center, getting taken care of," Thron said. "Her paws were burned, but she should be doing quite well."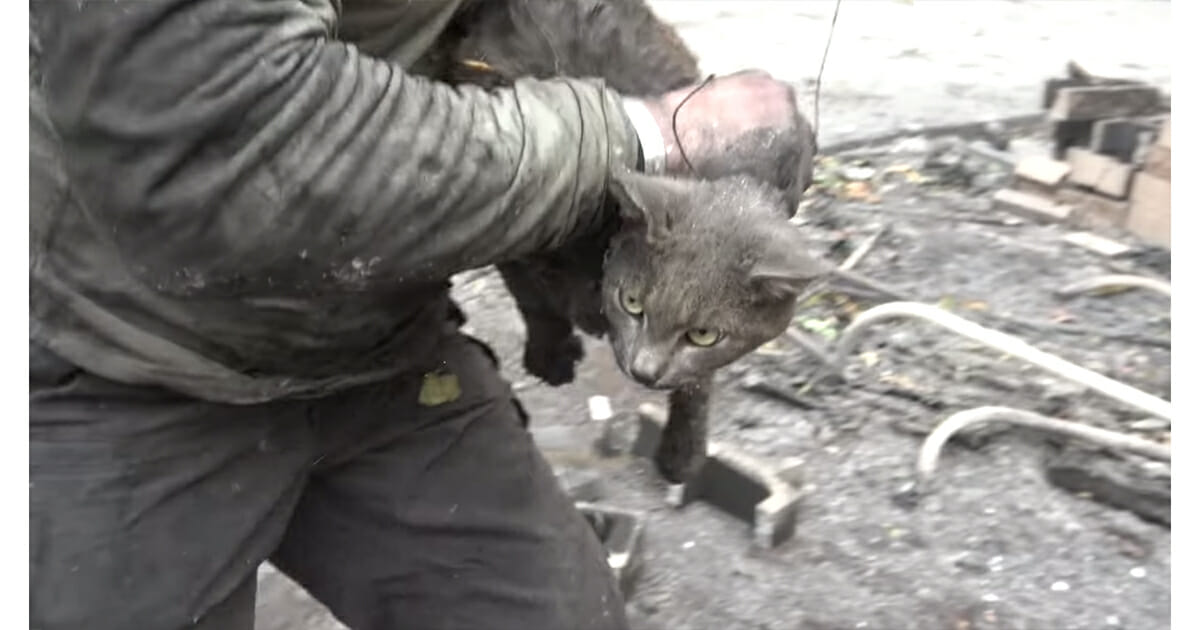 Sadly, the cat is most likely just one of many animals stranded and confused in Camp Fire's wake. For Jay, his work won't end anytime soon, nor for Thron.
Of their partnership, Thron said: "It's beautiful to see. Compassion like his is uncommon nowadays. It's wonderful to be with him."
It's often in times of need that humans show their true colors. There can be no doubting that Douglas and Shannon have showed theirs!
If their story warmed your heart, share this article on Facebook with your family and friends.