It's an understatement to say that the ongoing coronavirus pandemic has upended our lives, forcing us to make many changes to our plans.
Probably the worst part of it all is how it separates us from our loved ones. Restrictions on travel and large gatherings has made it harder than ever to see our families and friends.
That was the case for one woman, who was separated for months from someone very important to her: her service dog. But after living thousands of miles apart for too long, the two have finally reunited.
Mary Mondello, the widow of drag racing legend Joe Mondello, is hearing impaired, and for years has relied on her service dog Pebbles for assistance.
"I do depend on her, it's amazing," Mary told WATE. "I didn't think I would. I've missed several people at the door because I just don't hear it even with my hearing aids in, I don't hear it."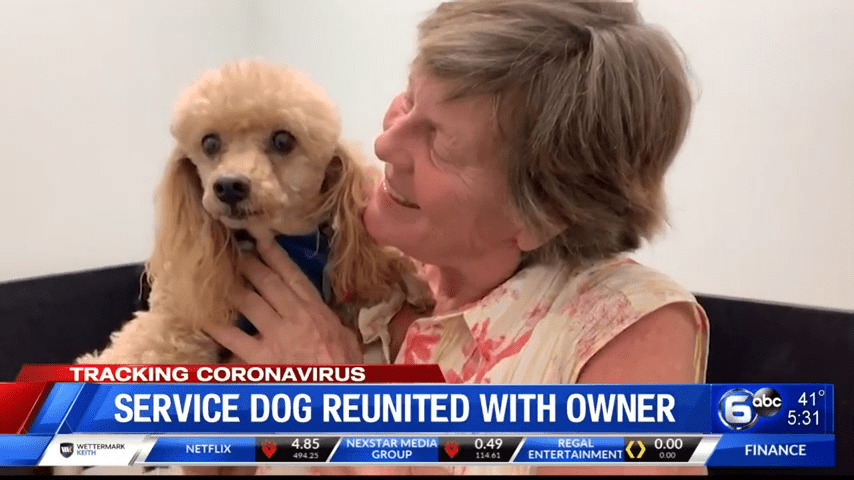 So when Mary moved from Crossville, Tennessee to Hawaii in August, of course she wanted to take Pebbles with her — but life, and the coronavirus, had other plans.
Hawaii has strict COVID-19 restrictions, and would not give her permission to accompany her to her new home.
Mary was forced to move 4,000 miles away without her service dog, and the two were left separated for months. But in November, as restrictions began to ease, Mary finally got the opportunity to fly her pet to Hawaii.
However, there was another snag: Pebbles couldn't fly unaccompanied. But when Mary needed someone to accompany her dog on the flight, a longtime friend named Kelly Shepherd was happy to step up and help.
"Why wouldn't a person volunteer to go to Hawaii to deliver a dog?" Kelly said. "I felt it was something important to do because Pebbles is a big service to Mary."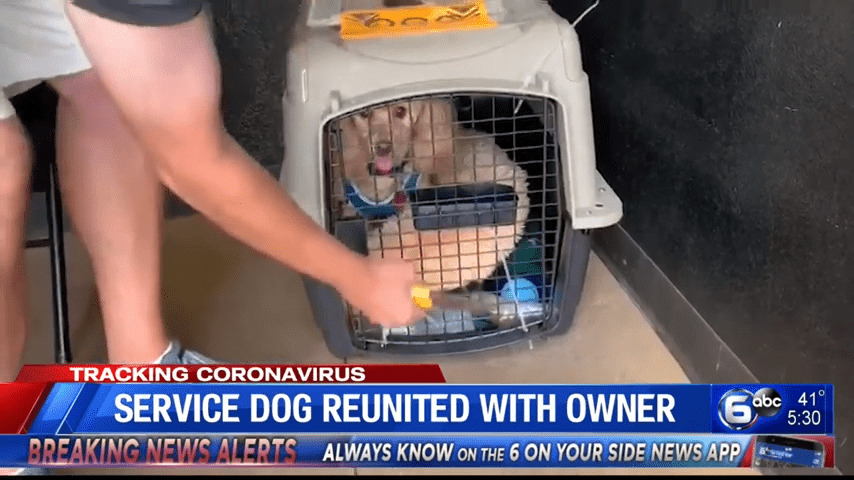 After months of separation — and red tape — Mary was thrilled to finally see her dog get off the plane.
"I honestly didn't think I'd ever see her again," Mary told WATE. "It all worked out at the end even though it was the biggest fiasco that I have ever gone through."
Sadly, Hawaii's coronavirus restrictions also meant that Kelly couldn't pay a proper visit to his old friend, even after such a huge favor: he was sent back on a flight home without leaving the airport due to an expired COVID test.
But Kelly was still happy he could help, and Mary was extremely grateful, calling him her "hero."
And even more so, she was relieved to finally have her service dog back. Pebbles is now adjusting to his new home, and he's already making Mary's life much easier.
"Oh, It's just made … me a new person," Mary said. "I don't have to worry about her anymore, I know she is here to help me out."
It's too bad these two had to be separated for so long — service dogs are so essential to many people. But we're glad Pebbles is finally in his new home, safe and sound!
Share this great news!