Throughout the ongoing COVID-19 pandemic, doctors and nurses have emerged as the true heroes, the essential workers who have kept people safe and protected during these unprecedented times.
It's no doubt stressful for these medical professionals, so where do they turn for comfort while on the job? Turns out, the faithful companion many of us have relied on during these times: their dogs!
Like one beautiful service dog, who kept spirits up at one hospital during the height of the pandemic. And recently, on his last day, they decided to thank her with a proper send-off.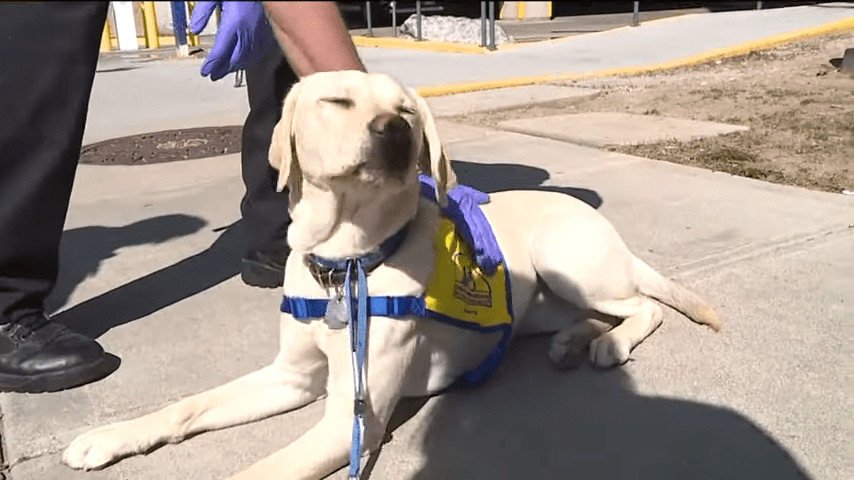 Like most people in her field, Dr. Susan Ryan, from the Rose Medical Center in Denver, was overwhelmed by the rising health crisis.
"In the beginning it was really overwhelming," Dr. Ryan told KDVR. "There was a palpable sense of fear and we didn't know what we were going to see."
On top of everything else, she also volunteered to train a future service dog named Wynn, through the nonprofit Canine Companions for Independence.
But Wynn proved to be a vital asset for Dr. Ryan and the whole medical team. In this stressful time, the dog could provide a much-needed moment of comfort.
"She's a calm presence, she grounds us," Dr. Ryan told KDVR in March. "Everybody goes and seeks her out when they need just an extra bit of a minute to pet her, snuggle or kiss her."
Wynn's ability to comfort the medical workers was clearly shown in one viral photo posted by Dr. Ryan, which shows her—wearing a protective face shield—seated beside Wynn in a momentary break.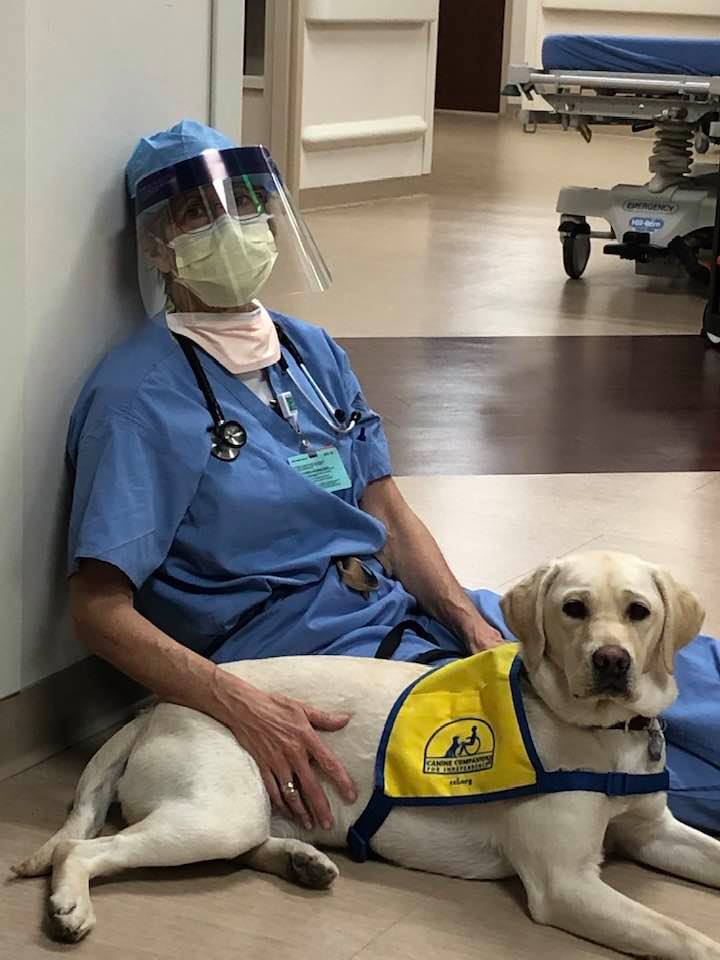 Wynn has gotten the hospital staff through a lot in the past year, but sadly, it was not meant to last forever.
Dr. Ryan has raised Wynn for the past two years, but now has to turn her back to Canine Companions for Independence so she can continue to more advanced stages of her training — a bittersweet moment.
"It's a proud moment and it's a sad moment," Dr. Ryan told KDVR. "She taught me how to stay present in the worst year of our lives and that's a pretty big lesson."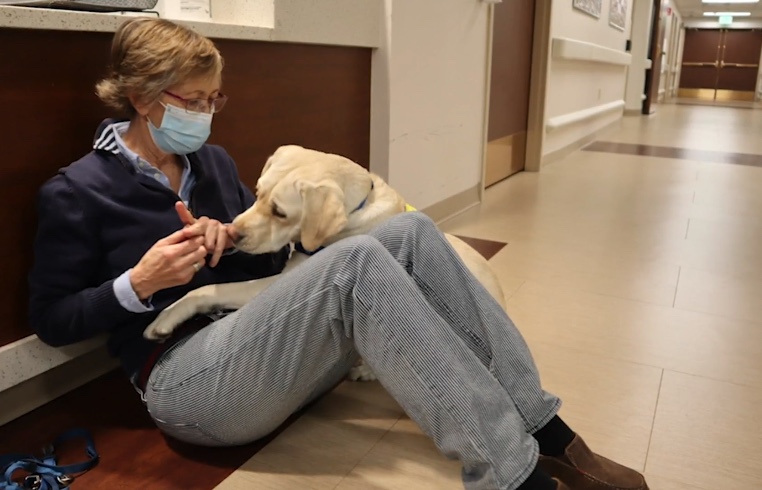 But before heading off to her next chapter, Wynn got a heartwarming send-off, a thank you from the staff who benefited so much from her presence.
On her last day on the hospital floor, staff celebrated by making signs for Wynn, calling her a hero and saying what the dog has meant to them.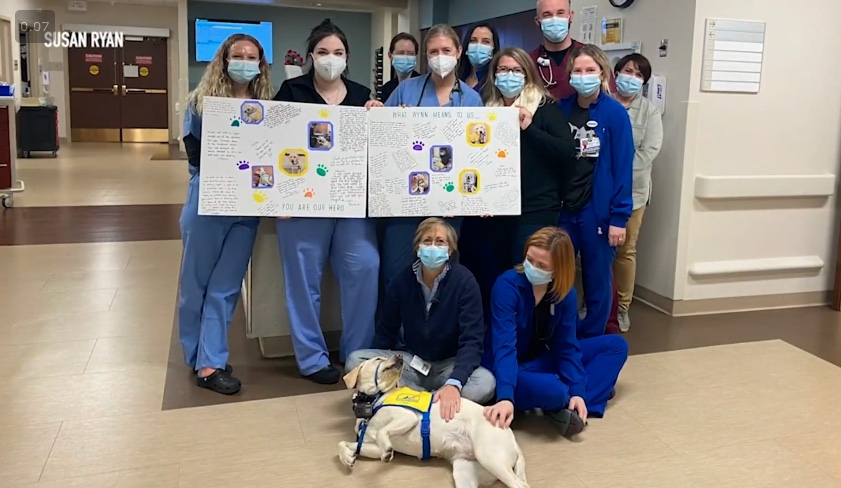 It was a touching send-off for a true team member during the hardest time of their lives.
"We all witnessed a lot this year," Dr. Ryan said. "We had incredible camaraderie, we were the best team I ever imagined being around and she was part of our team — she saw us through. People would just pet her and break out into a smile when it was just the hardest day."
Wynn will continue her training and go on to become a service dog, helping the people who need her most.
But it's clear she's already been on the job, bringing so much joy and comfort to these essential workers. Good girl, Wynn!
It's some inspiring good news to come out of this dark situation. Share this story to brighten someone's day!