Ashley Holland is an avid lover of dogs.
Throughout her life, she's always wanted to rescue animals and work in a job that allows her to contribute to their continued benefit.
It could be said that saving dogs is within her very nature. Which is why when she met Ava, a pregnant Chow mix set to be put to sleep, she knew she had to step in …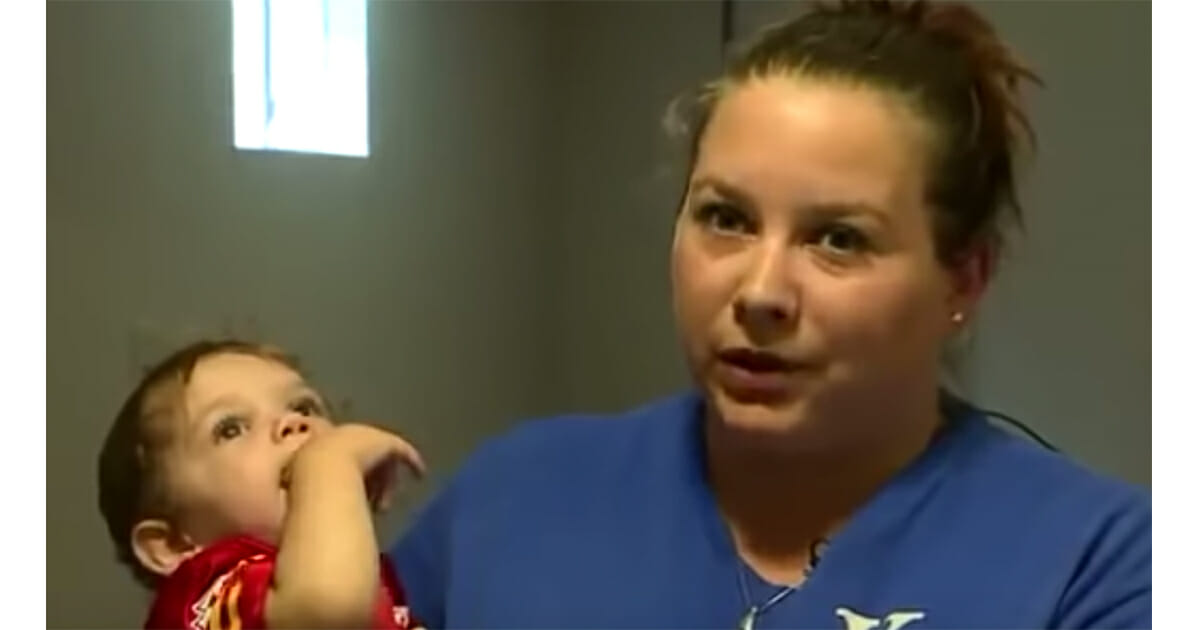 Sadly, Ava had been placed on the euthanasia list at her shelter, in order to make room for other incoming dogs.
Despite the fact that she was pregnant, she was set to be put to sleep. Her fate was bleak, to say the least.
When Ashlee met her, she felt she simply had to save the life of a fellow mother.
"No dogs deserve to be put to sleep for space," Ashlee said.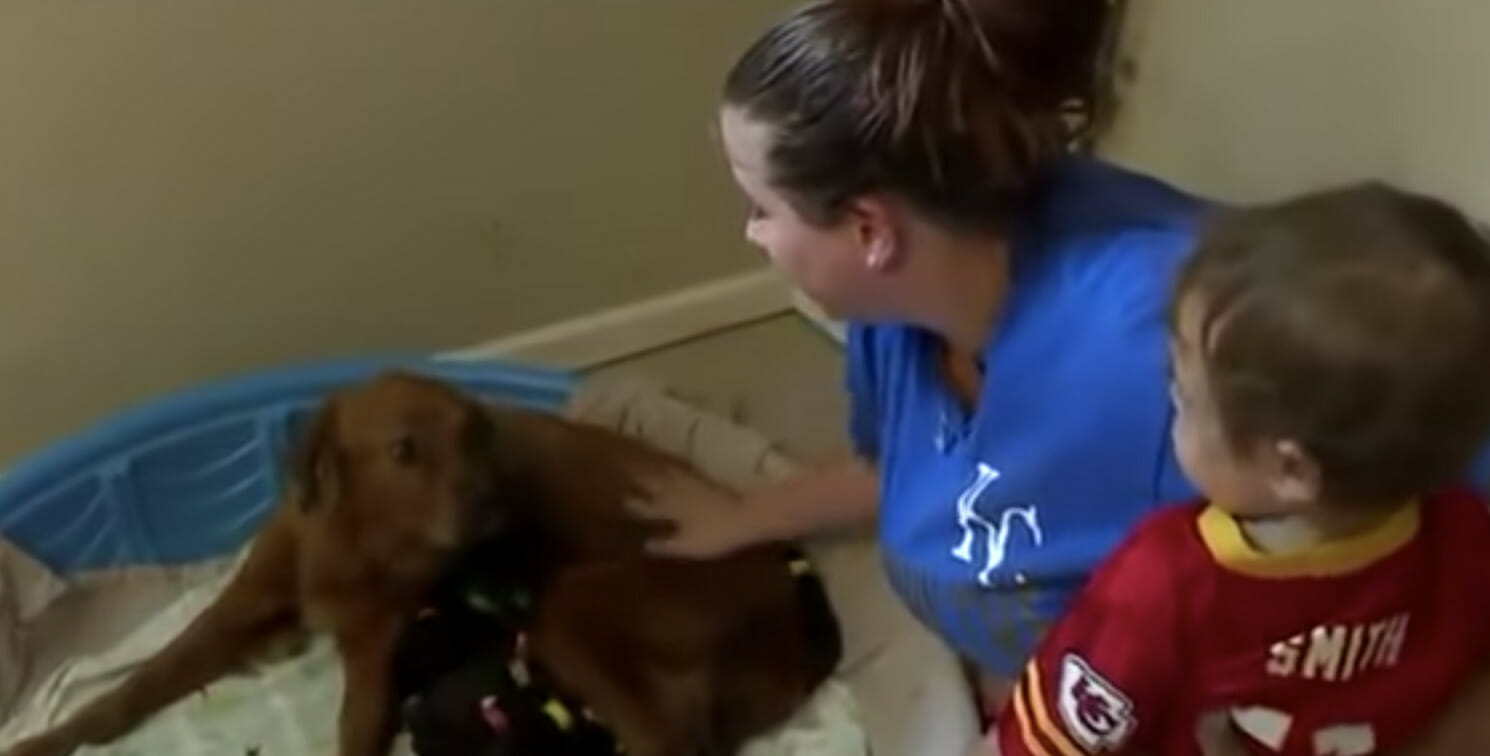 So Ashlee rescued Ava and took her to a veterinarian for a check-up and X-ray. It was obvious to all who could see her that the dog was pregnant, but the question remained as to how many Ashlee could expect.
Then, just two weeks later, Ava went into labor. Within a few hours, she'd delivered her first pup, and then proceeded to have four more in the next hour. After a one-hour break, she went on to welcome two more into the world, bringing her brood up to a sum total of seven.
With her contractions having stopped, Ashlee believed that Ava was done. She changed the bedding and began to clean Ava up as the dog saw to her new pups.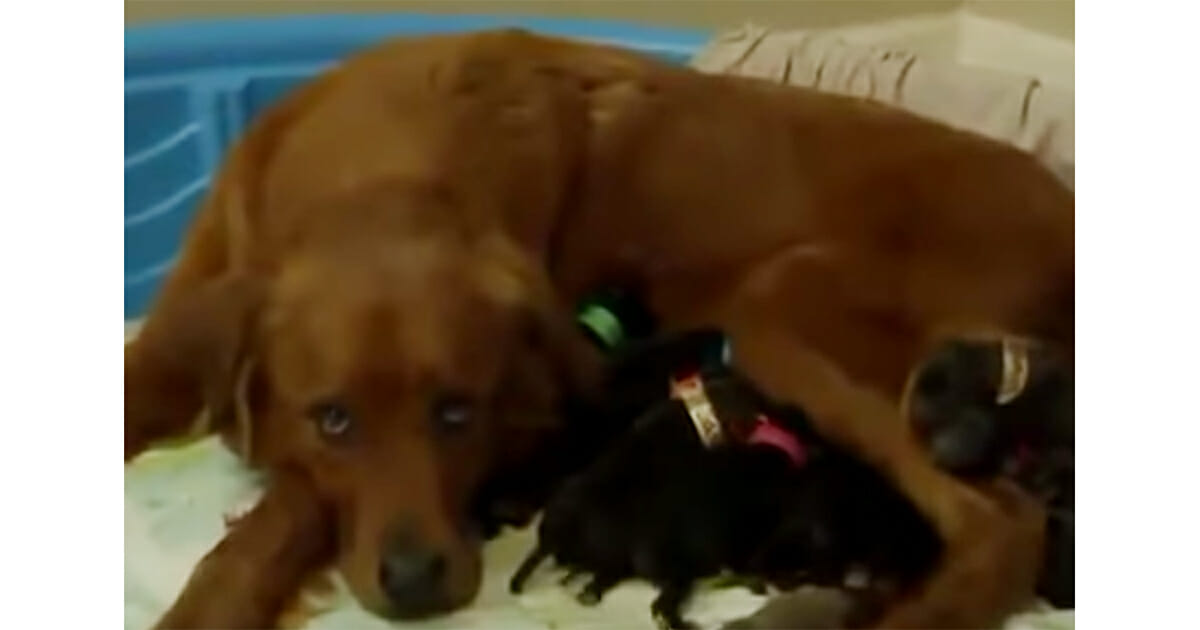 It transpired, though, that Ava was far from finished. Overnight, she delivered eight more puppies, before then going on to birth a further three a few hours later.
All told, Ava gave birth to no less than eighteen pups!
Ashlee said: "It's heaven. It's a puppy pile – you can't get any better than that."
It was Ashlee's nine-year-old son who named the young ones, choosing names from past and present Kansas City Royals team members.
All of the pups found loving forever homes when it was their time to move on, leaving Ashlee comfortable in the knowledge that she saved not one, but 19 lives!
Just think how many lives would have been snuffed out were it not for Ashlee's compassionate actions?
Share this article if you think a healthy dog should never be put down.