Anthony Hopkins is one of the most well-known movie stars and now at the age of 83 years old the Welsh-born actor has been awarded his second Oscar for his role in The Father, alongside fellow Oscar winner Olivia Coleman.
From his chilling portrayal of a genius cannibal in Silence of the Lambs to his portrayal of the self-sacrificing and dutiful butler in The Remains of the Day, he has offered movie lovers a lengthy list of unforgettable performances.
But while this still successful star continues to make award-winning movies he has revealed a dark past in which he says he has "regrets", particularly over his relationship with his estranged daughter, jazz singer Abigail Hopkins.
Hopkins was born on New Year's Eve, 1937, in Port Talbot, Wales, the only child of a baker; he grew up choosing to focus on painting and drawing or playing the piano rather than his studies.
"I was a poor learner, which left me open to ridicule and gave me an inferiority complex. I grew up absolutely convinced I was stupid," Hopkins said in a 2002 interview with The New York Times.
He says he had a difficult childhood having been bullied and gotten a late-in-life Asperger's diagnosis.
He found a way to escape with acting and inspired by fellow Welsh actor Richard Burton, who he met at 15 years old, he enrolled at the Royal Welsh College of Music & Drama in Cardiff, Wales.
Then, after being spotted by Sir Lawrence Olivier, he was invited to join him at the Royal National Theatre in London where the then 28-year-old Hopkins became Olivier's understudy.
Hopkins went onto star in movies such as The Elephant Man, The Two Popes, Howard's End, Bram Stoker's Dracula and Silence of the Lambs where his performance was rewarded with his first Oscar. Now at 83 he has become the oldest actor to win an Oscar for his performance in The Father.
His win caused controversy as the late Chadwick Boseman was favored to win the award. Hopkins paid tribute to him in his acceptance speech he released on Instagram the next day, a sign that he too was shocked by his win as he wasn't present at the virtual awards ceremony earlier this week.
The family of Boseman, who played superhero the Black Panther and died in August of colon cancer, came out in Hopkin's defense saying every nominated actor was worthy of the award.
"I want to pay tribute to Chadwick Boseman, who was taken from us far too early," Hopkins said in his speech on Instagram.
The two-time Oscar winning actor has been married three times; his first wife Petronella Barker was an actress he married in 1966, but the marriage only lasted six years.
The couple had a daughter together, Hopkin's only child, Abigail Hopkins. According to the now actress and singer-songwriter, her father walked out on the two of them when she was just 14 months old and they have had a difficult relationship ever since.
"I would see him, but maybe once a year. There is a little bit of sadness but I have to get on with my life," she told the Telegraph in 2006.
Anthony Hopkins has admitted struggling with alcohol abuse in his early days as an actor saying he "should have died in Wales, drunk or something like that".
He said that he was difficult to work with during this time as he was usually hungover but thankfully he turned his life around in 1975 following a talk with a woman from Alcoholics Anonymous and has been sober ever since.
Despite cleaning up his act his relationship with his only child didn't improve.
Abigail told the Telegraph in 2006 that her visits with her father were sporadic and then at 16 the two had a row over a comment her father made about her mother.
The two stopped seeing each other and Abigail's life took a turn for the worse; she became a drug addict, suffered suicidal thoughts, and eventually dropped out of college.
"I came very close to killing myself. It was the worst time I can remember," she revealed in an interview.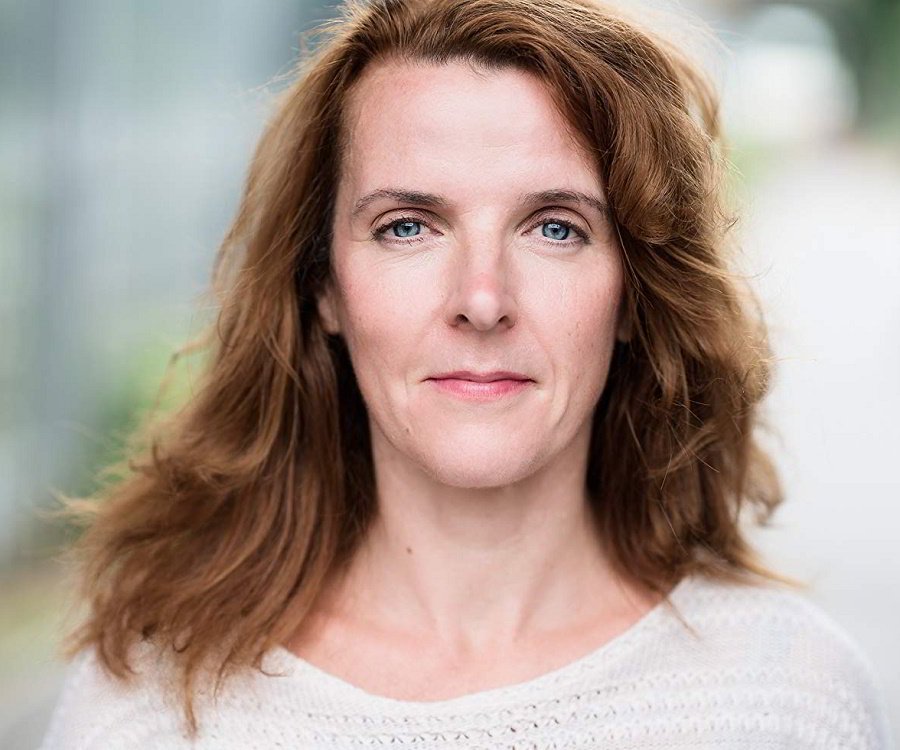 "I totally abused my mind and body. The root cause was the fact that my father and I had an intermittent relationship when I was young. I was angry and there was a lot of grieving going on."
The two did reconcile in the 1990s when Abigail had a couple of cameo roles alongside her father in Remains of the Day and Romeo vs Juliet.
It appears old wounds haven't healed for the father and daughter as Anthony Hopkins remains tight-lipped over their relationship.
When asked by The Sunday Times Magazine in February about his estrangement from his daughter he said the subject was "taboo."
He added: "I want no word on that."
Later in the interview, the 83-year-old added: "The past is sealed. I have regrets.
"You can't undo things. You have to get on with life – live it and don't look back."
Abigail is an accomplished musician and composer and has appeared in ten films and TV documentaries, including Shadowlands.
In a 2018 interview Anthony Hopkins admitted he hadn't seen or spoken to his daughter in 20 years and didn't know if he had any grandchildren.
"I don't have an idea," Hopkins told the Radio Times. "People break up. Families split and, you know, 'Get on with your life.' People make choices. I don't care one way or the other."
When told that sounded cold, he replied: "Well, it is cold. Because life is cold. It's like John Osborne's response when someone said to him, 'Mr Osborne, your play is offensive,' and he said, 'Life is offensive'."
We'll never know what really went on between Anthony Hopkins and his daughter Abigail, but most parents would find it hard to understand how you could go without talking to your child for 20 years. Families are complicated.
I hope the two of them can find some common ground and it isn't too late for reconnection. Please share.