Country legend Loretta Lynn has led quite an incredible life. She rose from humble beginnings as a poor "Coal Miner's Daughter" to become the first lady of country music.
And decades into her acclaimed career, she's still going strong: she recently released her 50th studio album, Still Woman Enough, to critical success, and celebrated her 89th birthday this month.
Now, artists have given her an incredible gift, honoring her life in a beautiful mural at her ranch.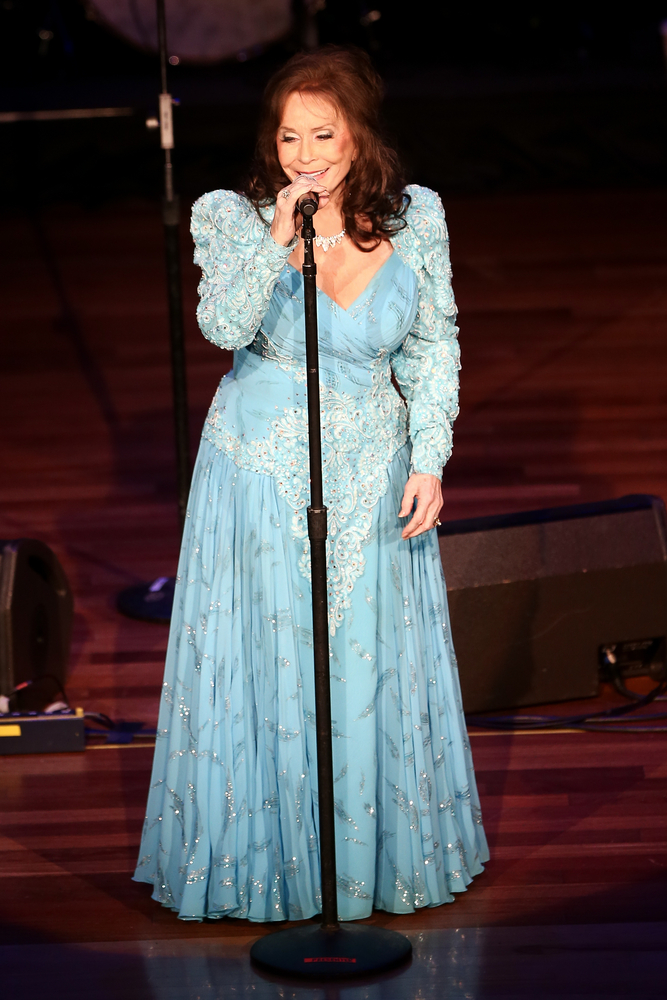 Lynn is one of the most popular and acclaimed country artists of her era. She rose to prominence in the '60s and '70s, with hit songs like "You Ain't Woman Enough (To Take My Man)" and "Coal Miner's Daughter."
The latter song lent its name to Lynn's bestselling autobiography and an Oscar-winning 1980 film, which brought Lynn's rags-to-riches story to a wide audience.
After reaching major success, Loretta moved to a ranch in Tennessee with her husband Doolittle and their children. Today, Loretta Lynn's Ranch has grown into one of the biggest tourist attractions in the state.
"I'm so proud of the ranch," Lynn told WSMV. "My husband Doo poured his life into it and Anthony is doing such a great job for me with it."
Today, the ranch hosts year-round events and concerts. It's home to a dude ranch, a campsite and cabin rentals.
Fans of the country superstar can visit museums, a replica of Lynn's childhood cabin, and tour her historic house.
And recently, the ranch received another very special tribute to Lynn: a massive mural, depicting the singer at different stages of her career.
The mural was created by two artists: Stephen Sloan of Nashville and Brittany Johnson of Austin, Texas.
"Painting Loretta Lynn was my favorite set of portraits to date and it was a huge honor to paint such a legend and incredible woman and artist," Johnson told WSMV.
"This has been one of the most memorable experiences I have had painting a wall," Sloan added. "The amazing feedback from fans and Loretta's family alike has been awesome."
And some of the highest praise came from Loretta herself, who praised the artists' skills.
"I have always loved to paint myself, something a lot of people may not know, but I couldn't imagine painting a huge wall like that," Lynn said. "They did such a great job for us and our guests. I'm sure proud of it."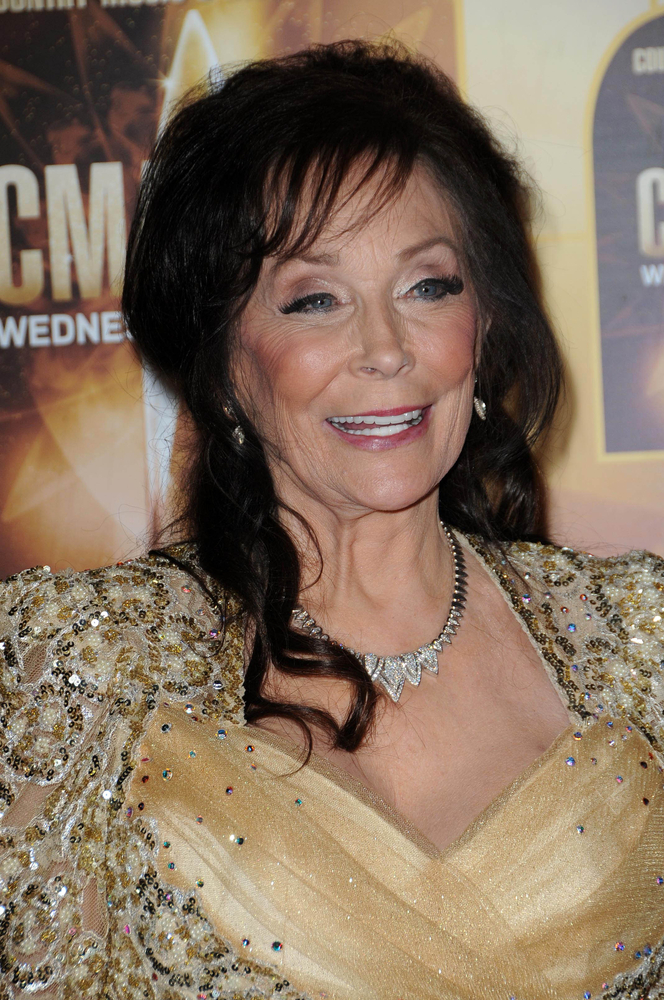 Loretta Lynn has received many honors throughout her career. She has won three Grammy Awards and was inducted to the Country Music Hall of Fame in 1988. In received the Presidential Medal of Freedom from Barack Obama in 2013.
Lynn suffered a stroke in 2018 and broke her hip in 2018, which ended decades of touring, but she has bounced back to record more music.
Last month, she hit a milestone few artists ever hit: she released her 50th album. Still Woman Enough is a mixture of new material and re-recorded old favorites, and features fellow country royalty like Reba McEntire and Carrie Underwood.
The mural is a great tribute to one of the true living legends of country music. We're so glad that Loretta Lynn is going strong and still making music!
Share this story if you love Loretta Lynn!