"Lovely. Lovely. Isn't it just absolutely just lovely?"
Sure, Jan.
But seriously, the newly renovated "Brady Bunch" home is absolutely lovely, and it's incredible how not a single detail was overlooked.
"This is crazy," Maureen McCormick, who played Marcia, told ET. "This is unbelievable. I first walked in and I freaked out. I immediately felt like I was back on stage five at Paramount and I was really on our set. It's perfect."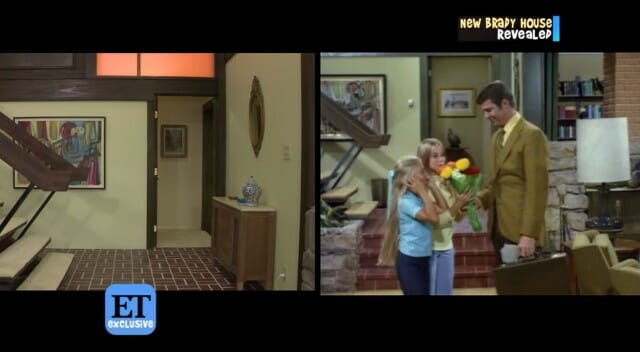 In 2018, the iconic home, which was used for exterior shots of the 1970s television series, was put on the market for the first time in 45 years. Initially the former pop star Lance Bass was the winning bidder of the home, but it was later revealed that a "Hollywood studio" wanted to purchase the property.
That Hollywood Studio was HGTV. They purchased the house with the intentions of restoring it to look like a blast from the past.
Now, after several months of renovations we're finally getting a look inside the iconic house.
All six original children from "The Brady Bunch" worked with HGTV stars, Drew and Jonathan Scott, Mina Starsiak, Karen Laine, Leanne and Steve Ford, Jasmine Roth, and Lara Spencer, to recreate a home fit for the 70s.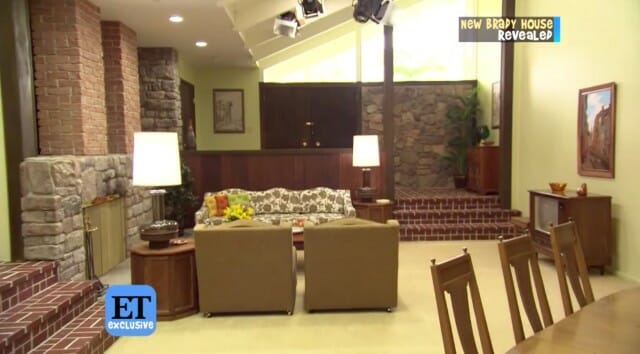 The team worked hard to make sure every detail was correct, including the recognizable staircase. They even added over 2,000 square feet to the home.
For the things they had difficultly replicating, like some home decor, the crew turned to fans.
"So the master bedroom, you remember the headboard," Jasmine Roth said. "There was a bust of a women and it was like a little white figurine. Someone else had that same figurine in their house. So when you see the master bedroom, you'll see that white figurine."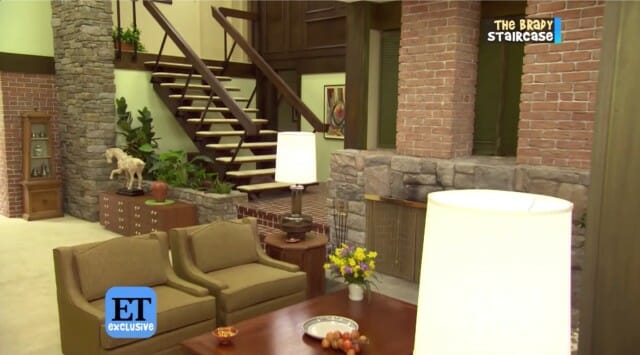 HGTV will air "A Very Brady Renovation" in September. It is unknown what will happen to the home once the special airs, but according to HGTV there is more to come.
Take a look inside the newly renovated Brady Bunch home.
What do you think? Did they do a good job recreating the iconic Brady Bunch home?
Share this article and let us know what you think!