Dances With Wolves is definitely on of my favorite movies of all time and I still remember the night I saw it in theatres, +25 years ago! It was awesome on the big screen.
It's truly a masterpiece with so many life lessons – I remember when it ended, everyone stayed until all the credits were over.
Everybody was so moved and Kevin Costner was simply gorgeous in it. The chemistry was sizzling between him and Mary McDonnell.
But what was really going on behind the set? And how come no one wanted to make the film in the first place? You're soon about to find out..
Kevin Costner was forced to dig deep into his own pockets
Dancing with Wolves had a $18 million budget – a pretty high number in 1990s. But Kevin Costner actually had to dig in his own pockets to be able to complete the movie, which ran way over budget. It was very costly to have bisons, horses and wolves on the set.
The famous actor was forced to make up the overages personally and it shows how much he wanted this thing done.
In the end, the film was a landslide at the box office and Costner would eventually earned $40 million from his original investment.
Separate marketing campaigns
We know that women and men are generally attracted to different things.
But one of the reasons Dancing with Wolves became such a hit was that it appealed to all people – both women and men. However, the filmmakers knew what they were doing during the marketing campaign of the movie.
The female-aimed marketing focused on the love story between the main characters, John Dunbar and Stands With a Fist.
The male campaign featured action and focused on the conflict between the U.S. cavalry soldiers and the Native Americans. Cynical? Yes. Smart? Yes.
The actors didn't ride bareback
The Sioux often rode their horses bareback – but the actors were not so keen on it.
Riding bareback is of course much more risky and considering some dramatic scenes in the film, I can understand why the re-enactors wanted to ride with a saddle.
According to Factable, the producers agreed on that and gave the green light – but with one condition.
"As long as we don't notice, that's fine," they said.
If you look closely in the movie, you can see that blankets are used to cover the saddles, so it looks like they are riding bareback.
Annie Costner's debut
Annie, the eldest daughter of Kevin, made her Hollywood debut in Dancing with Wolves. In the movie, she portrays Stands With A Fist as a child in some memorable scenes.
In the scene where her parents got killed by the Pawnees, she runs and looks back over each shoulder. Kevin Costner, who directed the movie, told his daughter to look over her right shoulder – but Annie couldn't tell left from right so she solved it by looking behind both shoulders.
Annie was only 6 years old at the time and went on to appear in Waterworld, The Baby-Sitters Club and The Postman.
Brought is whole family
It was not just the eldest daughter Annie who was on set. In fact, you can spot Costner's entire family in the movie – if you know where to look.
"They're all wiped out in one massacre scene. My son, Joe, is the little boy chasing the chickens. He's a good little walker, isnt he? And Lily has the puppies. And my wife was at the table, and Annie has lines in the movie. I needed people to play those parts and I brought my family out to be with me, and I guess people wonder why I would do that but jus didi it and I can not explain it ", Costner told Rapid City Journal in 1990.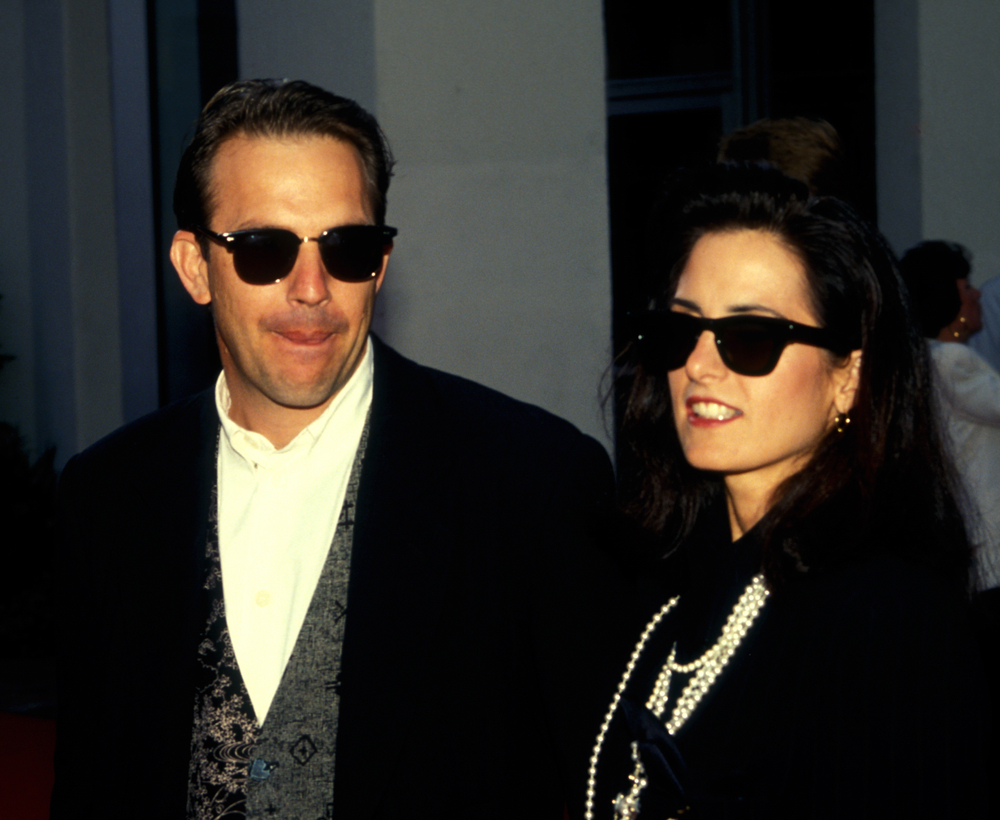 Costner spent 108 days in South Dakota to shoot the movie, so it wasn't so strange that he wanted his family close.
250 Civil War re-enactors helped
Set during the US Civil War, the movie opens with the fictional, memorable Tennessee battle scene between the North and the South.
For that, the producers hired 250 Civil War re-enactors. One of them was Jim Hatzell, a Western artist from South Dakota. He got the job after sending a photo of himself in cavalry clothing to the re-enactment coordinator of the movie.
Hatzell and his colleagues would become a great asset to the film crew.
"When Costner filmed the Civil War scenes, he was behind schedule and losing money. The critics were saying, 'A Western? Nobody goes to Westerns anymore'. The film crew figured it would be 10 a.m. before they got the re-enactors through wardrobe and makeup and had assistant directors place them. By using Civil War re-enactors, who operated by military discipline and were on set by sunup, Costner was able to make up lost time and save money", Jim Hatzell told True West Magazine.
The re-enactors were paid 65$ day – but 110$ if the had a horse and 85$ if the just had a saddle.
Bologna in his shoes
Some actors go to great lengths in their zeal to make the character authentic – just ask Graham Greene. The Canadian First Nations actor received an Academy Award–nomination for portraying Kicking Bird, the Sioux medicine man.
In order to make Kicking Bird's back discomfort more believable, Graham decided to put slippery bologna slices to his shoes.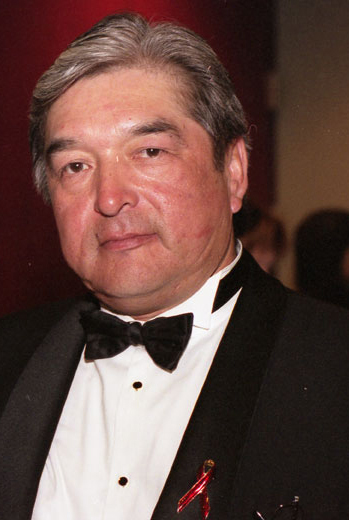 A few years ago, Graham was asked what he remembers from the movie.
"My horse. He and I got on like a house on fire. On the last day I was shooting, this kid came up and told me it had been his—turns out he'd had to sell it. After filming, I went to the producers and said, "Make sure this kid gets his horse back. Take it out of my salary if you have to," he told Reader's Digest.
Adopted as an honorary member
Dancing with Wolves was a groundbreaking film – especially in how it portrayed the Native Americans. There were few old Hollywood stereotypes of the "Injun" in Costner's masterpiece. Instead, Sioux families were portrayed working and living together. That gave the audience a more accurate understanding of the Sioux closeness to peace, family and humor.
Filmed in South Dakota, the movie also provided many jobs for the indigenous people. Casting Director Eliasbeth Leustig interviewed thousands of Native American actors for the central roles. Around 150 Sioux from the Rosebud Reservation in South Dakota were also hired as extras.
One language teacher, Doris Leader Charge, earned more money working for Kevin Costner for 6 months than she did during one year at the reservation.
Because of the movie's sympathetic treatment of the Native Americans, the Sioux Nation adopted Kevin Costner as an honorary member. According to New York Times, Kevin Costner met with tribal leaders and was given a hand-woven quilt and honored with a ceremony in which a sacred eagle feather was tied in his hair.
It was a dream come true for the Hollywood star.
"I used to play at the notion of cowboys and Indians," he said after the adoption ceremony. "I don't know why, but I always wanted to be the Indian".
The secret behind the kissing scene
The movie contains several love scenes between Kevin Costner and Mary McDonnell – but as a director, Costner had some problems to deal with.
Mary McDonnell was apparently very nervous and she demanded Costner to tone down the love scenes – which he agreed on.
In one kissing scene with Mary, Costner is whispering something in her ear. You get the feeling that he is saying something beautiful or sweet to her – but in fact, Costner offered some last-minute instructions.
Serious incident on set
Mike Kenney, a medic on the set of Dances with Wolves, has revealed some interesting but scary details from the filming. Kenney auditioned for a role in the movie several but was rejected due to his size.
Instead, he was hired as a medic and took care of Kevin Costner when the actor got a cut, after a violent wrestling scene.
"He was giving me a hard time that my treatment was hurting more than the injury," Kenny told the Rapid City Journal.
The cinematographer of Dances with Wolves, Dean Semler, had his daughter on set. She helped out as a horse wrangler when her horse got scared and threw her off. The result? She broke both her wrists.
Those accidents, however, was far from the worst thing that happened. According to Mike Kenney, he was present when the movie's worst accident occurred – an extra was thrown off by his horse and got paralyzed.
The buffalo charge began with Oreo
The producers struggled to shoot the buffalo stampede scene – it was far from easy to force the bisons to things on command. The set had 3,500 bison but two of the animals were domesticated – Mammoth (owned by rock singer Neil Young) and Cody, (mascot of a South Dakota meat company).
Fortunately, Cody was obsessed with Oreo cookies.
"You could be 100 yards away, pull out an Oreo, and he'd take off like a bullet straight for you," producer Jim Wilson told Statesman Journal.
So, in the scene where the buffalo is charging at Smiles a Lot, Cody is actually charging at a pile of Oreo cookies.
The bison hunt took three weeks to film and was shot at the Triple U Buffalo Ranch outside Fort Pierre, South Dakota. The scene was filmed with seven different cameras attached to trucks. Kevin Costner also spent $250,000 on animatronic buffalo to be used in the buffalo hunt.
Fake animals – police showed up
Costner's movie helped raised bison-consciousness around the country – but in reality, many of the bison used in the movie were made of foam rubber. In the skinned buffalo scene, the fake animals were made of paper but it looked very real, almost to real…
During the shooting of the scene, a passerby saw the "corps" and called 911. Soon, police officers showed up with guns drawn – but after some explanations, the cops left with a big smile.
Kevin Costner did all his own riding
Costner knew to ride horses, but was not experienced at riding bareback.
Despite this, Costner did all his own riding, including bareback. During the buffalo chase, he even fired his gun without holding the reins.
But it came at a price – the star of the movie once took a real hit when he was knocked off a horse during the filming.
Thankfully, Costner was able to pull himself up and refused to be replaced by a stuntman – winning the admiration of the film crew.
The music won 'Best original score'
Anyone who has seen Dancing with Wolves knows what a fantastic atmosphere the music creates throughout the film. Every note, every song and every string help tell the story of John J. Dunbar and the Lakota people.
Englishman John Barry, who composed "The John Dunbar Theme" and "The Love Theme", was widely praised for his songs.
Barry, who also made music for the James Bond film, prepared for the job by listening to American Indian music. It was his first score in two years after he nearly died (his esophagus ruptured in 1988).
"Kevin didn't really know how commercial the movie was going to be. I go along with that. But I felt so good about it, and got a kind of joy working on the music for six months. The big plus is when an audience picks up on it, says 'We like it, too,'. Thats terrific", Barry told Newsday.
John Barry won the 1991 Academy Award for Best Original Score.
Out-of-sequence scene
The only out-of-sequence shot in the movie is the last scene, where Costner rides up to tell everyone that the buffalo have arrived.
Kevin Costner is only wearing pants and a shirt – but if you zoom out you notice that everyone else on set had warm coats because it was very cold.
There are very few movies I can watch more than once. I could watch this one over and over. My very favorite! Always wished there was a sequel.
What a picture! The music! The landscapes! History! Thanks to all the creators of this masterpiece!!!