Donald Trump Jr. grew up in a home of luxury. Living at the Trump Tower as a child, he got to experience the epitomy of wealth, staying in a triplex penthouse which had around 50 rooms.
Not only did Trump Jr. live a life in luxury, but he also got to meet some of the biggest celebrities on the planet.
It turns out, he even had a special relationship with Michael Jackson, with whom Trump Jr. claims he played video games.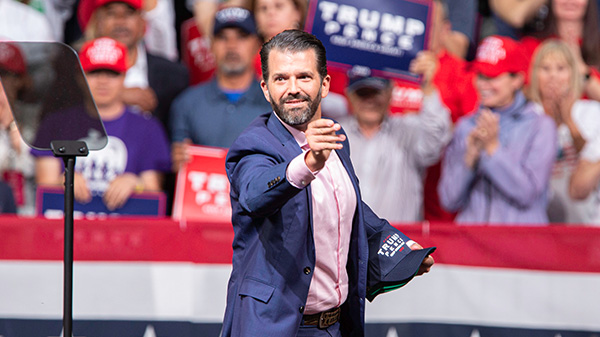 Donald Trump Jr. was born December 31, 1977 in New York City. He was welcomed by parents Ivana and Donald Trump the same year they got married, but his childhood wasn't one that every kid would want.
Sure, Trump Jr. was born into a home of great wealth: Donald Trump at this point was emerging as one of the biggest real estate moguls on Manhattan. Donald Sr.'s father, Fred, focused on the real estate in the outer boroughs in New York City, while Donald got the big island, full of huge buildings and skyscrapers.
Donald Trump Jr. – early life
Even though there was a huge financial risk in entering the real estate and construction market in Manhattan, Fred took the chance. And it paid off pretty well.
"I gave Donald free rein," Fred Trump said, as quoted by the New York Post. "He has great vision, and everything he touches seems to turn to gold."
Donald Trump Sr. himself was happy about his father's decision.
"It was good for me," he said. "You know, being the son of somebody, it could have been competition to me. This way, I got Manhattan all to myself!"
Needless to say, Donald was extremely busy during this time. As a result, Donald Jr. spent a lot of time with his mother Ivana, though she had her fair share of projects running, too. This mean that Trump Jr. would spend a deal of his time with his maternal grandparents in the Czechoslovakia during the summers.
He loved to go fishing, boating and hunting alongside his grandfather, and "Donny" learned to speak fluent Czech as a result.
Donald Trump Sr. might have been the face of things, but his wife Ivana was a part of the Trump empire as well. During the couple's 14-year marriage, she was the designer of the interiors at the Grand Hyatt Hotel and Trump Tower, as well as president and CEO of Trump Castle and also president and CEO of the Plaza Hotel.
"Ivana raised the children"
She wrote in her memoir, Raising Trump, that she always took the time to be with her children. In 1981, Don's sister Ivanka was born. Then, three years later, Eric arrived.
"No matter how busy I was, I had breakfast with my children every day. I sat with them at dinner every night and helped them with their homework (I loved algebra) before going out in a Versace gown to a rubber-chicken charity event," Ivana wrote in her memoir.
Money wasn't a problem for the Trump family – Ivana and the children lived in a triplex penthouse in Trump Tower, which had around 50 rooms. They also had their own Boeing 727.
When Donald Trump Jr. was about 12 years old, his parents got a divorce. Ivana ended up getting a $25-million payout, $10 million of which was in cash, and she also got custody of the three children. However, father Donald remained a part of their lives.
"Donald might not have been the greatest husband to me, but he was a good father to the kids," she wrote in her memoir.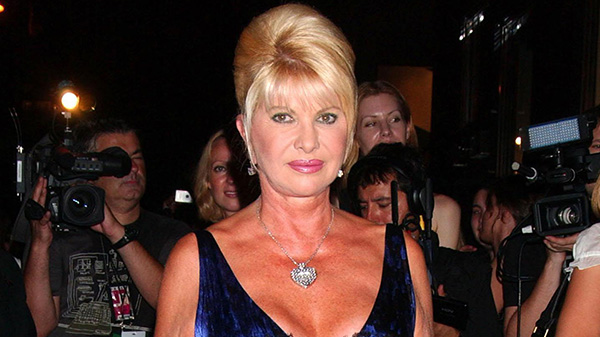 Even thought Donald Trump Sr. was very much involved in Donald Trump Jr.'s life – as well as those of his siblings – Ivana stated that she was the one responsible for the kids having a great childhood. According to her, she raised them with the right values and morals.
Donald Trump Jr. – parents divorce
In addition, Ivana says that she made all the decisions about their education, travels, allowances and child care.
"I believe the credit for raising such great kids belongs to me. I was in charge of raising our children before our divorce, and I had sole custody of them after the split," she wrote in her memoir.
Their divorce was very public, and Donald Trump Jr. found himself in the middle of it. Trump reportedly had an affair with model Marla Maples – who would go on to become his second wife. Speaking to New York Magazine in 2004, Trump Jr. said that he blamed his mother and father's separation on his father at the time. He didn't speak to his dad for over a year.
However, given time to reflect, Trump Jr. now says that he may have been "manipulated" into thinking it was his father's fault by his mother.
"Listen, it's tough to be a 12-year-old. You're not quite a man, but you think you are. You think you know everything," Trump Jr. said.
"Being driven into school every day and you see the front page and it's divorce! 'THE BEST SEX I EVER HAD!' And you don't even know what that means."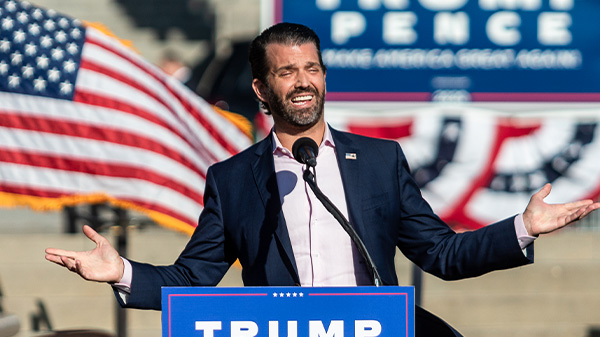 Alongside his siblings, Ivanka and Eric, Trump Jr. was sent to Hill School boarding school in Pottstown, Pennsylvania. According to Vanity Fair, this was to remove them from "New York society scene."
"How can you say you love us?"
But before they left, Donald Trump Jr. had some well-chosen words for his father, and blamed him for the ugly divorce.
"How can you say you love us?" the 12-year-old Trump Jr. told his father, according to a 1990 Vanity Fair article. "You don't love us! You don't even love yourself, you just love your money."
As a result of leaving New York, Donald Trump Jr. had time to himself and the opportunity to spend much of his days surrounded by nature. All the distractions surrounding his parents and the divorce went away, and most importantly, he decided he was not going to measure himself against his father.
"I think people are often surprised, but I never defined myself as, 'I'm the business guy who has to supersede what my father has done,'" he told the New York Times.
"He's a totally unique individual. Somehow having to top his accomplishments is never the way I perceived things."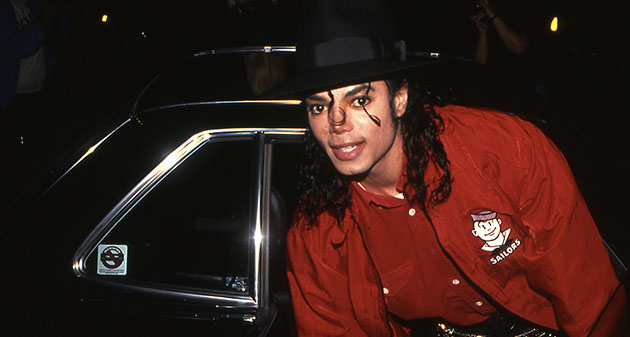 Growing up as Donald Trump's eldest son sure must have been special.
Played video games with Michael Jackson
Even though Trump Jr. felt that his father didn't love him as a youngster, he grew up amongst mind-boggling wealth in the Trump Tower. Part of the experience even involved hanging out with the huge celebrities of the day, even though Trump Jr. insists he wasn't star-struck.
"Even when Dad would bring home a celebrity, which he did often, I would usually run in the other direction," Donald Trump Jr. wrote in his 2019 book Triggered: How the Left Thrives on Hate and Wants to Silence Us, as quoted by Newsweek.
But there was one special meeting with a celebrity that he never will forget.
As Michael Jackson owned an apartment in Trump Tower, the "King of Pop" started to hang out with Donald Trump. That also involved spending time with Trump Jr.
Trump Jr. recalled that he, alongside his siblings Ivanka and Eric, had several playdates with MJ, who lived only next door.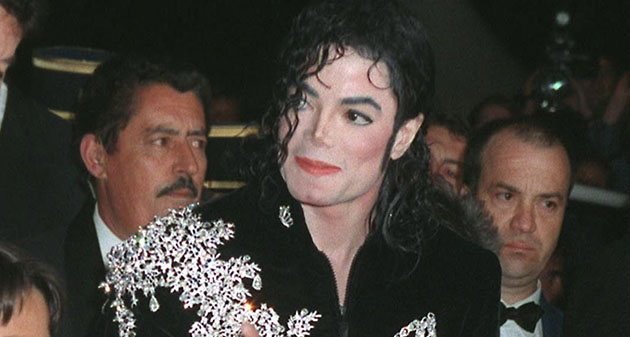 The experiences were mostly great. However, Trump Jr. will never forget when his father gave away a copy of the game Teenage Mutant Ninja Turtles to Jackson.
"Michael Jackson used to come up and he was our neighbor at Trump Tower," he recalled. "So I was playing Teenage Mutant Ninja Turtles with Michael Jackson! You know, this is in the early 90s—maybe even in the late 80s. Peak Michael.
Trump gave his son's game away
"We're playing Nintendo and Michael really likes the game. So my dad walks in and says 'well why don't you take the game Michael?' And so I'm sitting there like….," Trump Jr said, expressing disbelief.
"My parents made us work for the things that we wanted and it was one of the great things they did for us," he continued.
"So that took me whatever it was time to earn it — I'm pretty sure Michael could've called Nintendo and said I want one of those. It wouldn't have been a big deal, but he just took it. I was like, 'What's going on here?'"
Trump Jr. would eventually leave to stay in Aspen, where he lived out of the back of a truck and did small bartending gigs to support himself. In 2001 however, he returned to New York, joining his father's real estate empire.
"I had a great time," he told New York Mag about living in Aspen. "But your brain starts to atrophy."
Donald Trump Jr. quickly climbed the ranks inside the Trump Organization, eventually named executive vice president. His first big project was Trump Park Avenue, but once again, he clashed with his father. Donald Trump wanted golf doorknobs, however his son wanted something else, as reported by The Washington Post.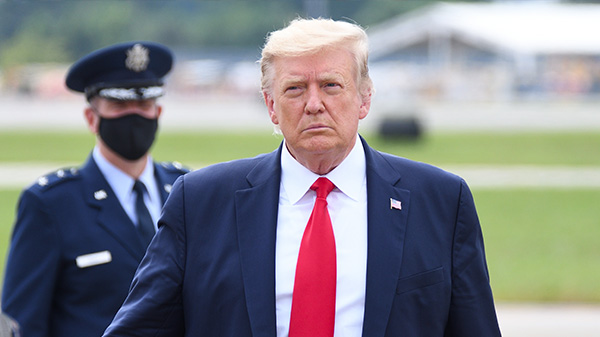 Following the project's completion, Trump Jr. actually joked with his father and asked him to put "Trump Junior" on the facade. However, Trump senior refused.
Donald Trump Jr – marriage
The relationship between Donald Trump Jr. and his father was actually rather bad at this point. Trump publicly criticized his son at the time, saying on CNN's Larry King Live: "You have a name that is hot as a pistol, you have to be very careful with things like this."
Trump Jr. met his wife Vanessa in 2004 and the couple had four children together. However, their love story came to an end in 2018, when Vanessa filed for divorce.
"After 12 years of marriage, we have decided to go our separate ways," the couple said in a joint statement.
"We will always have tremendous respect for each other and our families, we have five beautiful children together and they remain our top priority. We ask for your privacy during this time."
After Donald Trump became President, Trump Jr. played an important part in his father's time in office, defending him more fiercely than anyone else.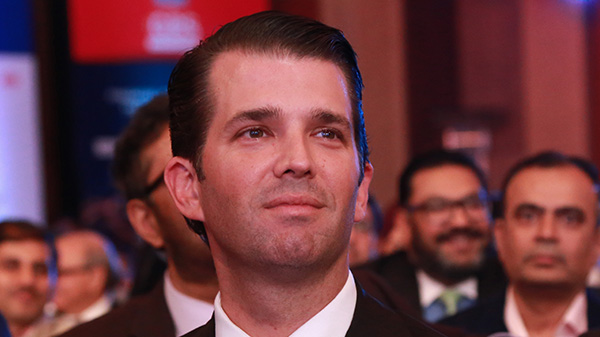 Trump Jr. was often seen at official appearances during his father's presidency. Even though he didn't have an official job within his father's administration, he was very active in Trump's first presidential campaign, as well as the transition into Joe Biden's administration.
Worked alongside his father
Perhaps the most famous appearance he made was – as reported by the New York Times – taking a meeting with a Russian lawyer who later offered information on Hillary Clinton.
Since Donald Trump Sr. left the White House in January, things have been quite quiet around his family. Only a couple of days ago, Melania Trump was seen in New York for the first time since leaving the White House, and several of Trump's children have been keeping a pretty low profile.
Donald Trump Jr. on the other hand has had his hands full. According to CNN, Donald Trump promoted his son Donald Trump Jr. to an "unofficial new role inside his orbit," as he debates running for presidency again in 2024.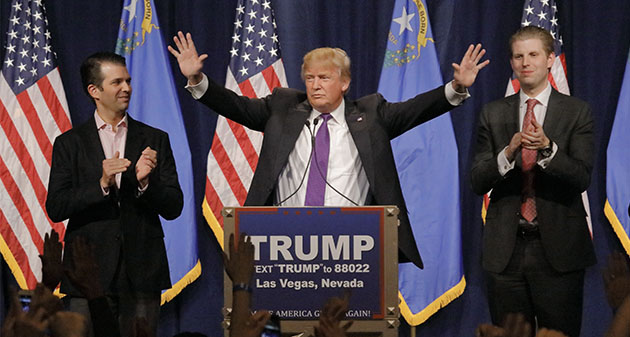 Trump Jr. has become one of his father's chief political advisers. As of now, no official decision regarding 2024 has been made by Donald Sr.
Of course, one day, it might be his son, Trump Jr. who runs instead? According to the man himself, that certainly won't be happening in 2024.
Donald Trump Jr about Presidency
Speaking on Fox News at a Conservative Political Conference in Texas, Trump Jr. said that he hasn't "personally thought about" running for President in 2024.
However, citing unnamed polls, he's saying that they "[have] me pretty high up the list if not at the top of it."
"Who knows," he added, as quoted by People. "The reality with that job is you also have to want to do the day job, right? It's not just about the campaigning.
"I love being in that fight, I love fighting for the things that are out there, that I believe in as a conservative. I will do that irrespective. To want to actually get in that mix, is a whole different story."
Who knew that Donald Trump Jr. had such an interesting story? I know I didn't!
Are you a fan of the Trump family and Donald Sr.'s work as President? If so, let us know your thoughts in the comments box.
Share this article, meanwhile, if you appreciate what the Trump family has done for the U.S.