Donald Trump left the White House and the US presidency in January. Since then, he's been staying at his Mar-a-Lago resort in Florida, and it seems that his family sees a future for itself in the southern state.
There's been little to no talk about Trump returning to the political stage. However, a person close to the former president recently stepped forward, and looks to have revealed his next plan of action.
According to estranged Trump family member and Donald's own niece, Mary Trump, he is set to run for president once again in 2024.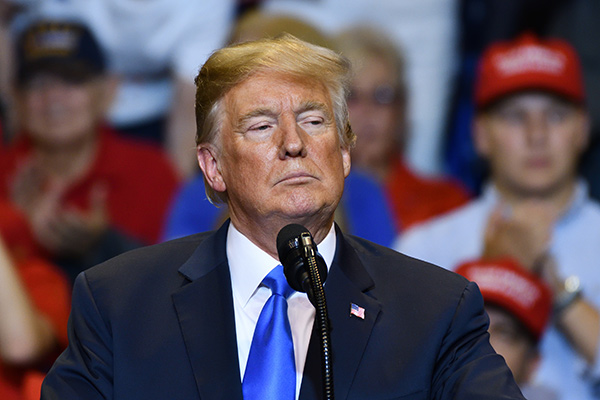 Donald Trump today
Since Donald Trump left the White House, people have speculated as to what he might do next. Some of his children look to have moved on, while others have landed even bigger roles among Trump's post-President staff.
Donald Trump, his wife Melania, and the couple's youngest son Barron Trump have spent most of their time in Florida at their luxurious Mar-a-Lago residence. Melania has also been spotted in New York alongside Barron from time to time – people having had rather surprising reactions to how much Barron has grown.
At the same time, it seems as though the Trump family is set to stay in the Florida. Melania has been looking at new schools in the southern state, and it was recently announced where Barron will continue his high school education.
A spokesperson for the private school Oxbridge Academy has confirmed that the boy will enroll at the high school as part of the class of 2024.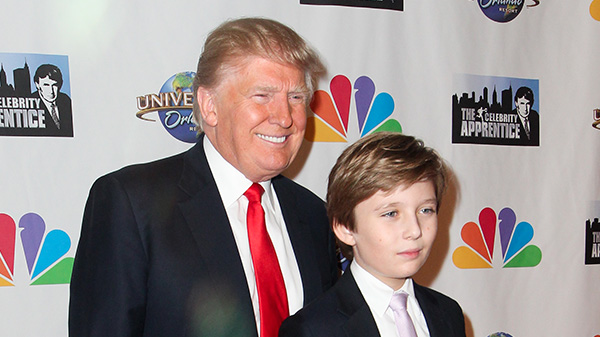 Speculations regarding Donald Trump's own future, of course, has been rife. The question remains as to whether or not he will return to politics; it's one that has been lingering ever since he left the White House.
According to new information, however, it seems like he could be set to make a start on his journey back to the U.S. Presidency.
Donald Trump to run for 2024 Presidency?
That, at least, is per his estranged niece, Mary Trump.
Speaking with Business Insider, Mary – who's set to release a new book – said that "all signs" point towards Donald Trump entering the 2024 presidential election.
"If you'd asked me if he'd run again in December, I would have said definitely not because he had just been humiliated and wouldn't put himself in that position again," she said.
"But things have changed."
"He's still spreading his 'Big Lie,'" Mary Trump added, referring to a phrase used to describe Republican misinformation about the 2020 election.
"He's also now spreading the second big lie. This is that the insurrection of January 6 wasn't a big deal."
At the same time, others have floated the notion that perhaps one of Donald Trump's children would be ready to enter the presidential election.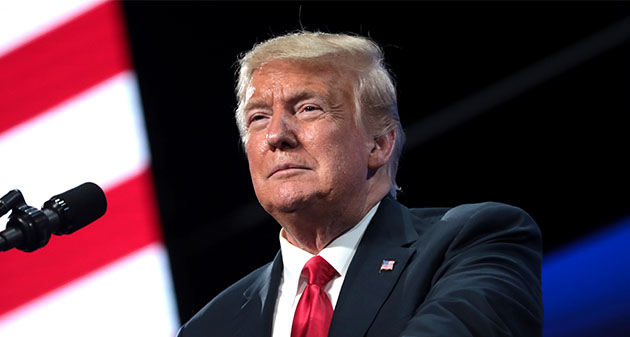 A couple of months ago, Donald Trump Jr – who's been a part of the Trump organization for more than two decades, and played an important part in his father's presidency – broke his silence on the matter.
Speaking on Fox News at a Conservative Political Conference in Texas, Trump Jr. said that he hasn't "personally thought about" running for president in 2024.
His charisma 'appeals to people' in the US
However, he also said that unnamed polls "[have] me pretty high up the list if not at the top of it."
"Who knows," he added, as quoted by People.
"The reality with that job is you also have to want to do the day job, right? It's not just about the campaigning.
"I love being in that fight, I love fighting for the things that are out there, that I believe in as a conservative. I will do that irrespective. To want to actually get in that mix, is a whole different story."
Naturally, it can be safely assumed that Trump Jr. won't go up against his father. And according to Mary Trump, it's unlikely that any of Donald Trump's children would ever consider a career in politics.
"The only thing you can really say about Donald is that he does have a kind of charisma that appeals, apparently, to … people in this country," she said.
"There's nobody else on the right who has that charisma, and certainly none of his children."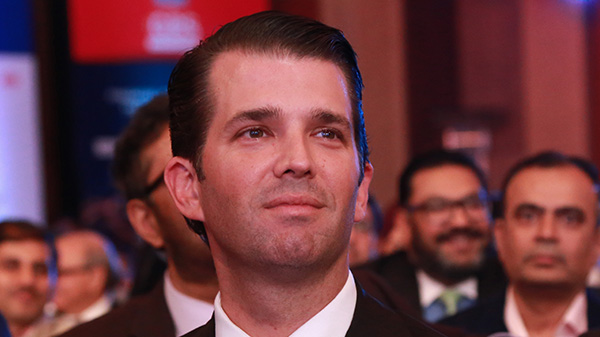 Donald Trump is now 75 years of age. The question of him remaining fit to be President is up to the people to consider, especially since Trump has repeatedly pushed the idea of Joe Biden, 78, being too old to hold Office.
Mary Trump: "He's not in good health"
Mary Trump claims that age might indeed be a problem for Donald Trump if he runs once more.
"Remember, he's 75, not in good health, and there are the criminal investigations into him," she told Business Insider.
"Hopefully, something will interfere with his ability to run but, if all things are equal, he will." 
So how did Donald Trump turn from real estate mogul to political juggernaut?
Born in 1946, Trump was actually destined to become a part of his father Fred Trump's real estate empire.
Fred Trump was a tough parent and wanted his children to be involved in the family business. Donald Trump, alongside his brothers Fred Jr. and Robert, all worked at Trump construction sites and rent-collection offices during the summers.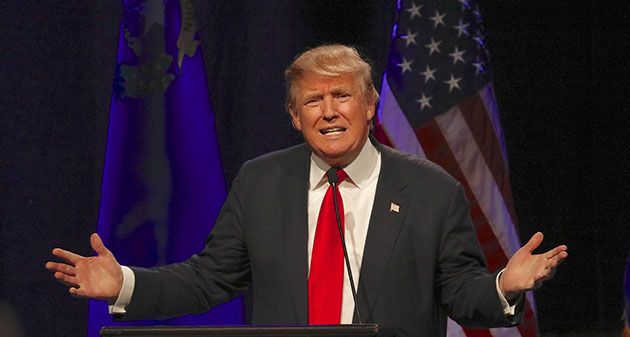 "As children, Bob and Donald used to follow Mr. Trump all over and were fascinated by the bulldozers and other heavy equipment," Richard Levy, a family friend, told the New York Post.
Donald Trump – rise to fame
Just like his father, Donald Trump was interested in the construction business from a young age, and would glue toy blocks together to make skyscrapers.
"My father was my inspiration," Trump said in 1999.
At the same time, growing up the son of a real estate mogul wasn't always easy. Fred Trump taught Donald and the others life the hard way, and believed kindness was a weakness.
"He did his best to beat it out of his sons," said Mary Trump.
Even though the Trump family was a wealthy one, Fred Trump wasn't big on spending money. From the 1950s, he and his wife lived in the same middle-class house in Queens.
Donald Trump said his father even created a new cleaning solution to keep down costs for his buildings.
"My father would go and he'd pick up the sawdust, he'd pick up the nails, the extra nails, he'd pick up the scraps and he'd use whatever he could use and recycle it in some form or sell it," Donald Trump shared in a 2016 speech.
While Donald was educating himself, Fred was planning the next step for the Trump empire. In that respect, Donald was the one who was going to be taking over the family business, and the vision for the future was clear.
Manhattan takeover
Fred wanted to concentrate on the outer boroughs of New York City, while leaving Donald to focus on Manhattan. Even though there was a huge financial risk in entering the real estate and construction market in Manhattan, Fred took a chance that ultimately paid off.
Donald Trump himself was happy about his father's decision.
"It was good for me," he said. "You know, being the son of somebody, it could have been competition to me. This way, I got Manhattan all to myself!"
Fred Trump revolutionized the middle-class urban housing business and became one of the biggest and wealthiest post-war builders. Donald Trump then built on this success and began to grow the empire – one of the most classic and iconic buildings became Trump Tower.
The real estate mogul and future President eventually took over his father's business. He expanded his empire into Manhattan, and the rest is history.
Today, the Trump empire has grown into an organization boasting more than 500 business entities, including hotels and golf resorts.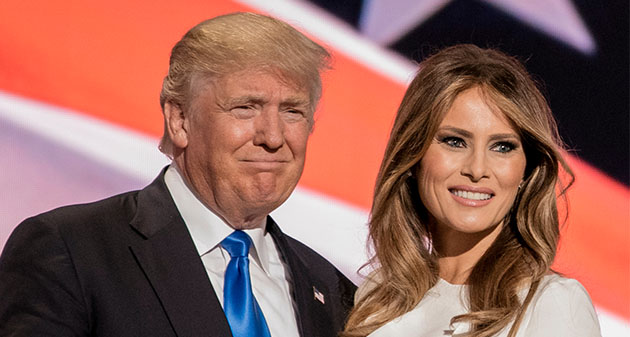 However, Trump Tower on 5th Avenue in New York City will forever be the most iconic building of the former president's legacy.
Donald Trump – private life
Donald Trump also got his own television show, The Apprentice. The show consisted of judges who tested the business skills of a group of contestants. Ultimately, it was Donald Trump who decided who was going further in the process or not. It was also on this show that he routinely delivered the legendary line, "You're fired!"
These days, Donald has been on almost 200 television shows, as well as having appeared in several films.
Donald's personal life has always been of public interest. He married his first wife, Ivana Trump, in 1977; the couple met in 1976 at a flamboyant New York restaurant called Maxwell's Plum.
However, about seven years later, he met a woman named Marla Maples, and the two soon became engaged in an affair.
Marla ran into Donald several times over the years, and eventually Ivana realized something was up. Maples claimed she was made to believe that there was a plan in place for Donald to end his marriage, but at that point she decided to lay low and not get in the middle of things.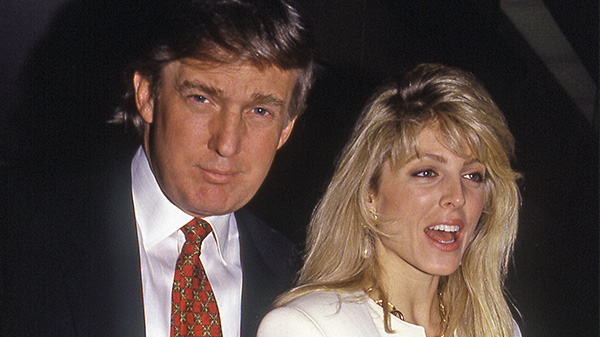 She didn't want to be a part of it, and decided to "run away as far as possible." Papers made up stories about where she was, but ultimately she couldn't leave Donald completely and the two began to date.
Meeting Melania Trump
In 1993, Marla Maples and Donald Trump got married. They welcomed daughter Tiffany Trump the same year.
However, Maples' and Trump's marriage didn't last forever. In 1998, during New York Fashion Week, Donald Trump met Melania, his future third wife.
The wealthy real-estate mogul had just divorced Marla Maples, and came to the event with a date. However, when he saw Melania, he wanted to get to know her instead.
"I went crazy. I was actually supposed to meet somebody else. There was this great supermodel sitting next to Melania," Donald Trump told Larry King in 2005.
"They said, 'Look, there's so and so.' I said, 'Forget about her. Who is the one on the left? And it was Melania."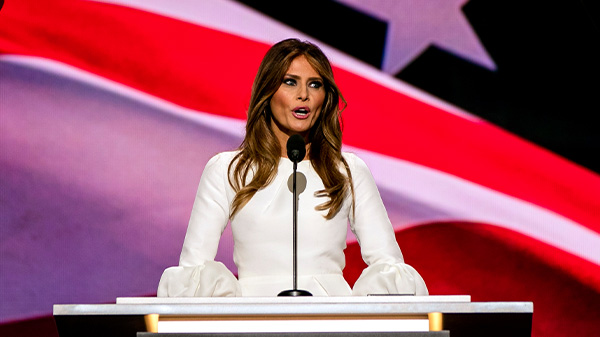 However, when they first met, Melania was not interested at all.
Since Trump was there with someone else and still asked her for her phone number, she admitted to being "turned off" and said that he was "totally out of the question," her best friend Edit Molnar said.
"He wanted my number," Melania Trump told Tatler. "But he was on a date, so of course I didn't give it to him. I said, 'I am not giving you my number; give me yours and I will call you.' If I give him my number, I'm just one of the women he calls."
"I may never even see the kids"
Eventually, Donald and Melania started a relationship. According to Molnar, Melania quickly changed her style, but at first, their relationship wasn't great.
The two broke up several times, before patching things up and moving in together in 2001. Melania got her green card around the same time, and was living at Trump's penthouse in the Trump Tower on Manhattan.
Three years later, the couple got married in Florida. In 2006, they welcomed their son, Barron.
What do you think about Donald Trump?
Should he run for President in 2024 or not? Give us your opinion in the comment section!