Emeril Lagasse, 62, became a household name through his television shows and cookbooks. The renowned chef rose to fame in the 1990s with his restaurants and later television shows, where his energetic personality, alongside his catchphrases, gave him top celebrity status.
But while Lagasse has had plenty of success, things have also been somewhat challenging.
So what is Lagasse doing nowadays? And how did he become a world-class chef from the beginning? This is all you need to know about him, his family, and many children.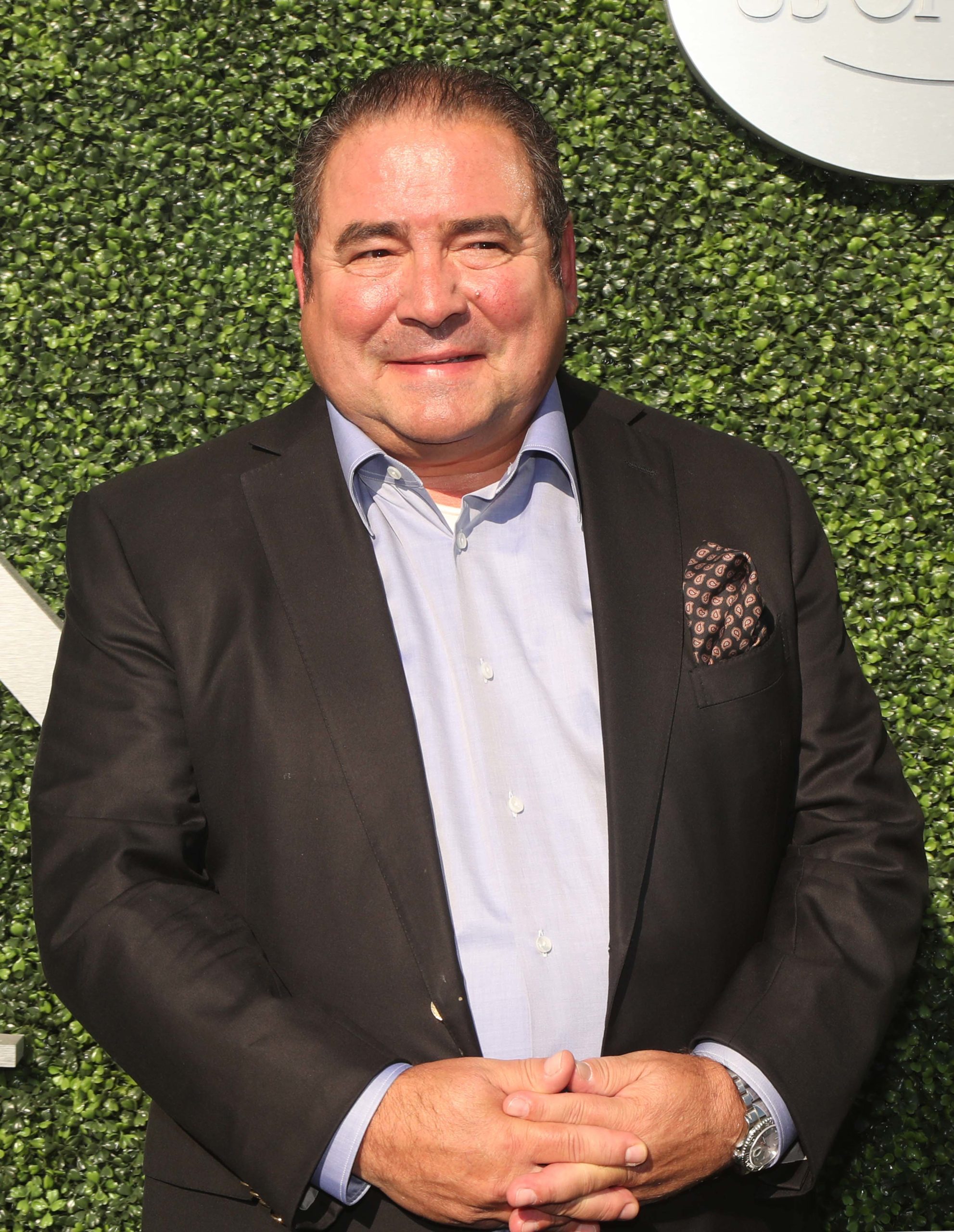 Emeril Lagasse was born on October 15, 1959, in the small town of Fall Rivers, Massachusetts. His father was French Canadian, and his mother was Portuguese, so naturally, the food in his roots was quite special.
"We always had the value of the family table and these cultural influences of growing up and what we did," he said.
Emeril Lagasse – early life
At the time, Lagasse recalls, the birth of TV dinners and people being in a rush changed how many saw food. Then, it was all about fast and quick, but that never happened in the Lagasse family home. Instead, they valued the family table, and Emeril took all the cultural influences from both his mother and father to heart.
As a young boy, Emeril Lagasse became very interested in food. However, he was also a great musician. He was a percussion major and also wrote his music, playing many instruments.
Later, he would turn down a full music scholarship at the New England Conservatory of Music to pay to go to cooking school instead.
"I started cooking when I was about 10. I have memories like when I was six or seven with my mom and when I was 12 I started getting real serious about cooking. And doing both: I played music and cooked and baked. I started in a bakery, actually," he recalled.
Further, traditions became essential, which he brought with him into his own world of cooking as he grew up.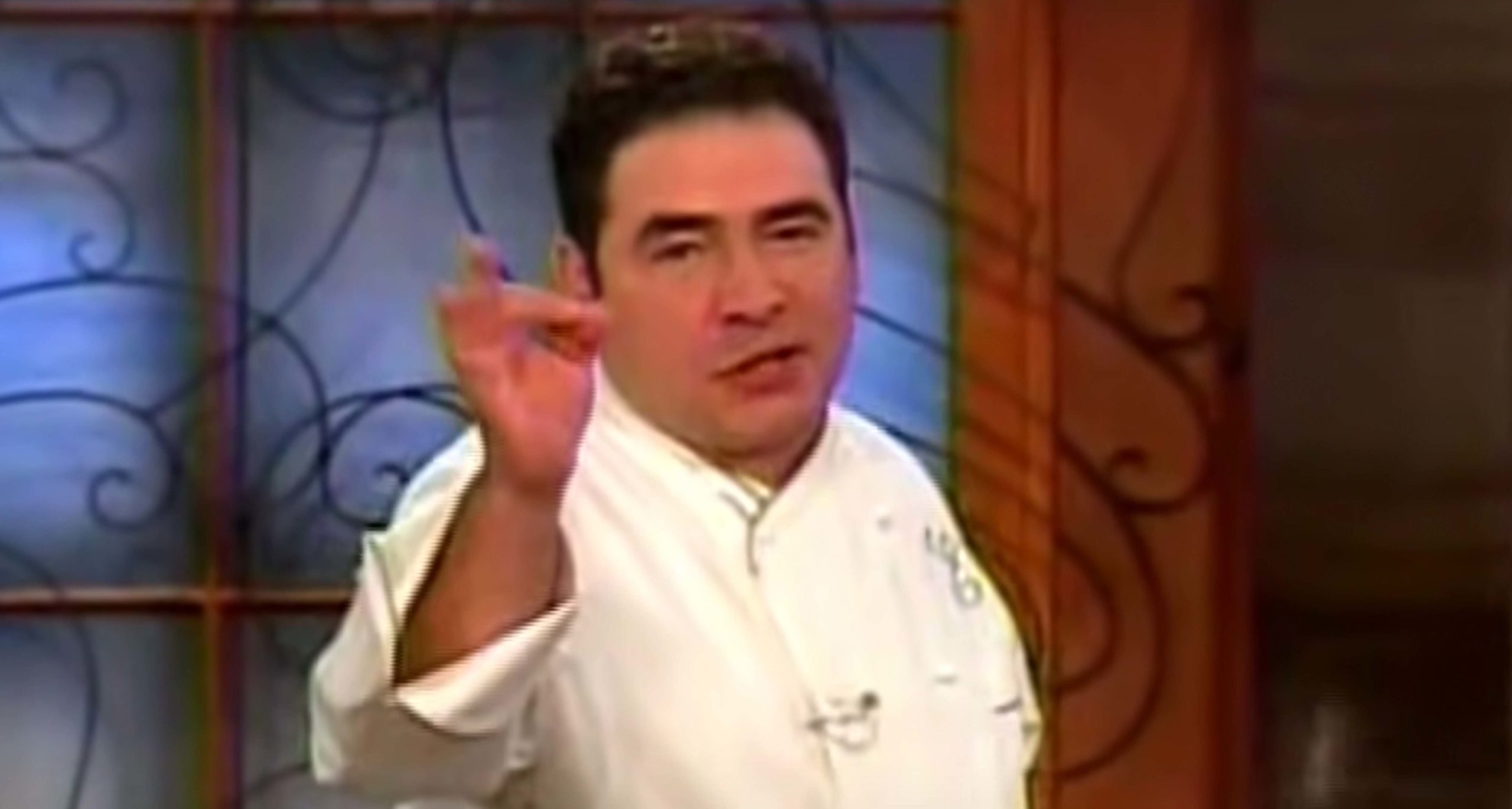 "What I did is that I respected [traditions]. I submerged myself into it. So on a lot of days off, I would go and fish with the fishermen and the families that ran the boats. I would go work the fields with farmers. I would go and talk with farmers about growing particular products for me. What that really did was — and now that years have gone by and I look back at it and I can put one and one and two together — it was my childhood memories and cultural feelings and beliefs in the whole tie-in of the French Canadian/Portuguese thing," Emeril Lagasse explained.
Work abroad and first job
"I spent a lot of time on farms when I was young. My uncle and my dad owned a big farm. My other uncle owned another type farm. So I never really thought about that. I just grew up with that. I never thought about what it was to have fresh milk or to take milk and make it into cheese and that sort of thing. Even though that really wasn't happening in America, except maybe a little bit with Alice Waters at the time."
Emeril Lagasse found his true calling in life. He wanted to become a chef and, as mentioned, turned down the opportunity to attend music school to go to cooking school. In his teenage years, he mastered the art of bread and pastry baking.
After graduating high school, Lagasse enrolled at the Johnson & Wales University in Providence, Rhode Island. He graduated in 1978 with a degree in culinary arts and decided to head to Europe to learn from the best – in the French capital of Paris.
After working and further studies in France, Lagasse returned to the US a changed young man. He had gotten earnest about his cooking, and because he had been classically trained, he knew exactly what he wanted.
After working in New York, among other cities, in 1982, Emeril Lagasse was "lured" to New Orleans by Dick and Ella Brennan. He became the head of their kitchen at the legendary restaurant Commander's Palace. However, from the beginning, Ella and her husband weren't so sure that he was the right man for the job.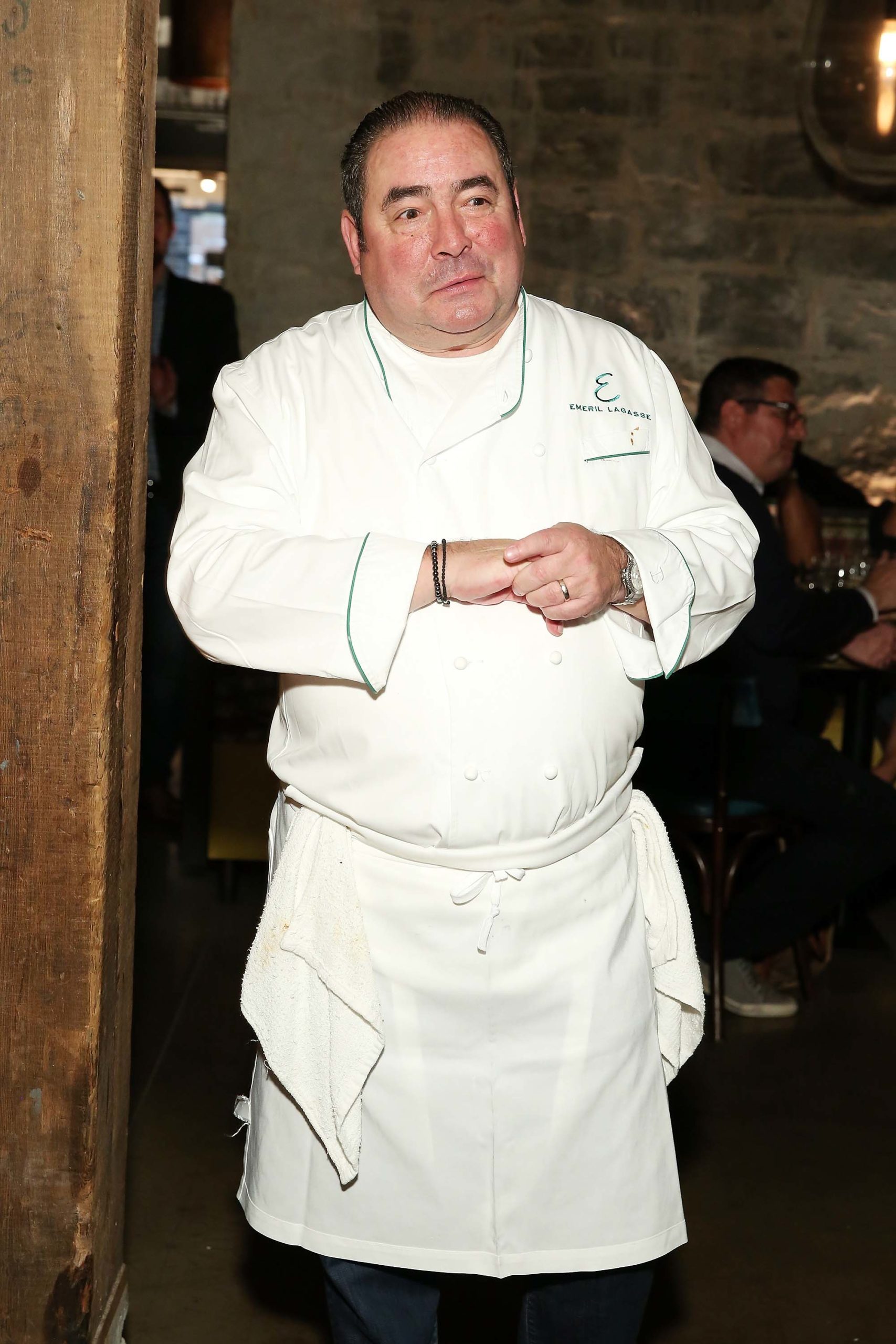 "[The recruiter] sent me the résumé of someone named Emeril Lagasse, a kid from Massachusetts who had gone to Johnson & Wales culinary school in Providence, Rhode Island, which wasn't that well known at the time. I scanned it and said, 'I don't want to hire this boy—he's 23 years old!'" Ella said.
Emeril Lagasse – 'Commander's Palace'
She rejected Lagasse – but the recruiter stayed on her. Finally, Ella received a recommendation from well-respected chef Larry Forgione, and in the end, she gave in.
"'OK, I'll bring him in, but I'm telling you right now I don't think it's going to work,'" Ella recalled.
"The airline had lost his luggage, so he looked a bit discombobulated when he emerged from the cab in front of Commander's. I invited Emeril into the kitchen and asked him what he thought of all the aromas wafting about.
'Well, it kind of smells like my mom's kitchen.'"
For Ella and Dick, it was the perfect answer. They began to suspect that they had found someone exceptional – and Emeril Lagasse stayed at the cult restaurant as executive chef for eight years. Then, it was time for him to spread his wings – and open his flagship New Orleans restaurant, Warehouse District. It was just the beginning of the restaurant empire he was to create.
Over 31 years, Emeril Lagasse opened 21 restaurants across the United States. In the early-1990s, his name began to spread across the country, and his restaurants received several awards. In 1993, Lagasse's name became even more well-known as he released his first – and now best-selling – cookbook, Emeril's New Orleans Cooking, leading to him becoming a television personality.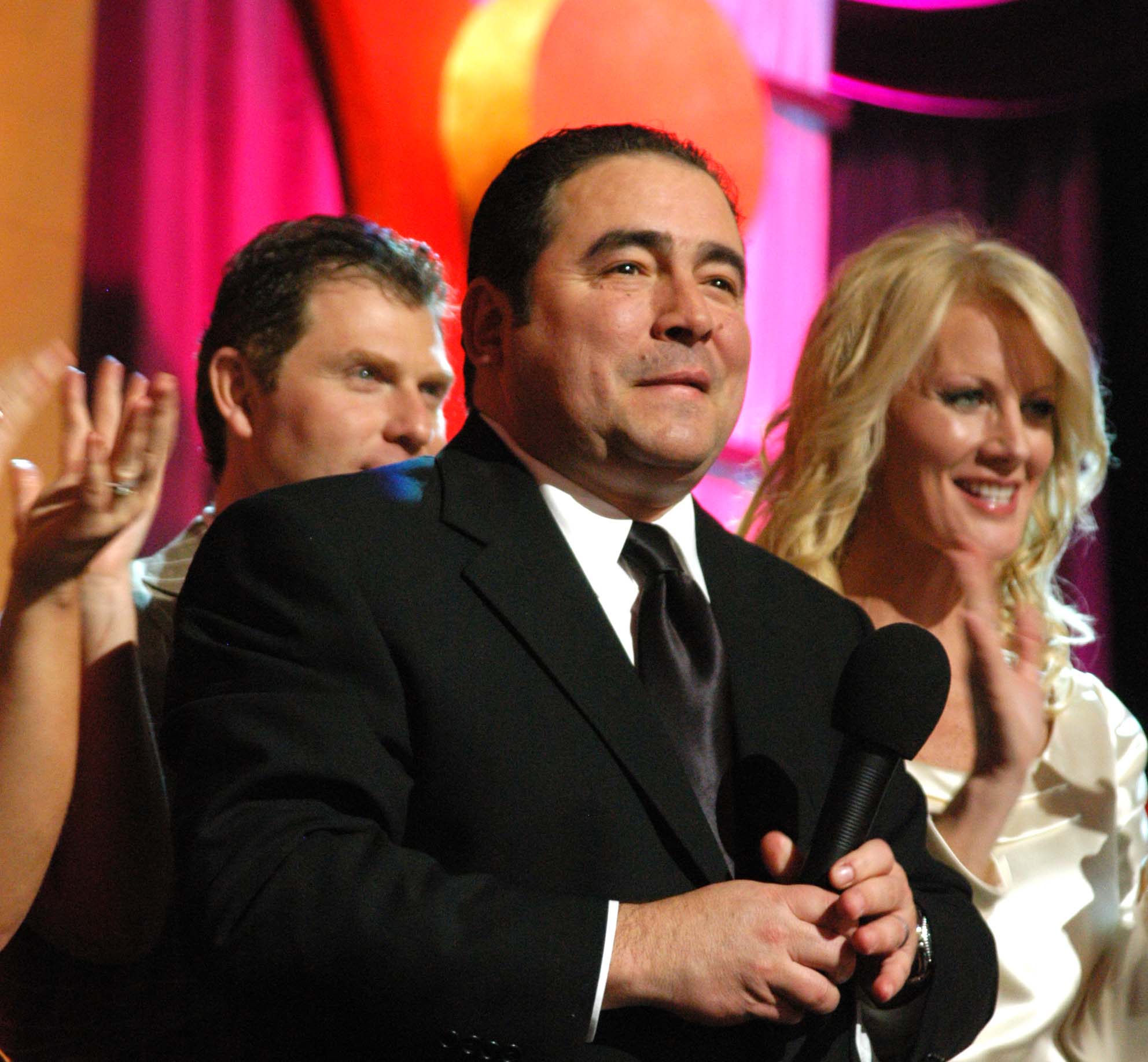 He began appearing on Food Network and hosted two shows, The Essence of Emeril between 1996 and 2008 and Emeril Live between 2001 and 2010.
"'Bam!' came about as I was waking everybody up"
Lagasse also later hosted the shows Emeril Green between 2008 and 2012 and Emeril's Florida between 2013 and 2017. Moreover, he served as the judge of the cooking competition Top Chef for two seasons and appeared regularly on ABC's Good Morning America.
Through his television shows, Emeril Lagasse became a household name. His energetic personality had a particular effect on his viewers – and especially the catchphrases. "Kick it up a notch," "Feel the love," "Spice it up" – and of course, "Bam!" became a part of his identity.
So why did he start using it?
"The way that 'Bam!' came about is, we were taping eight shows a day because of my restaurant schedule. We were closed Sunday and Monday, so after Saturday service, I'd fly to New York first thing Sunday morning, shoot five shows, shoot eight on Monday, eight on Tuesday before I would go back home," Emeril Lagasse explained in an interview with GQ. "And doing that many shows and being a food show, the crew would eat all this food and start getting sleepy and tired. So 'Bam!' came about as I was waking everybody up."
He added, "'Kick it up a notch' was just my easy way of saying I was going to level up the spice or make it more salty or whatever. And those things just sort of started coming in. Things like 'It ain't rocket science,' those were just things that I would just say, and a lot of them just sort of caught on."
Over the years, Emeril Lagasse's television shows became a huge success. He's been nominated for seven Daytime Emmys, and in 2017, he won an Emmy for Outstanding Culinary Program.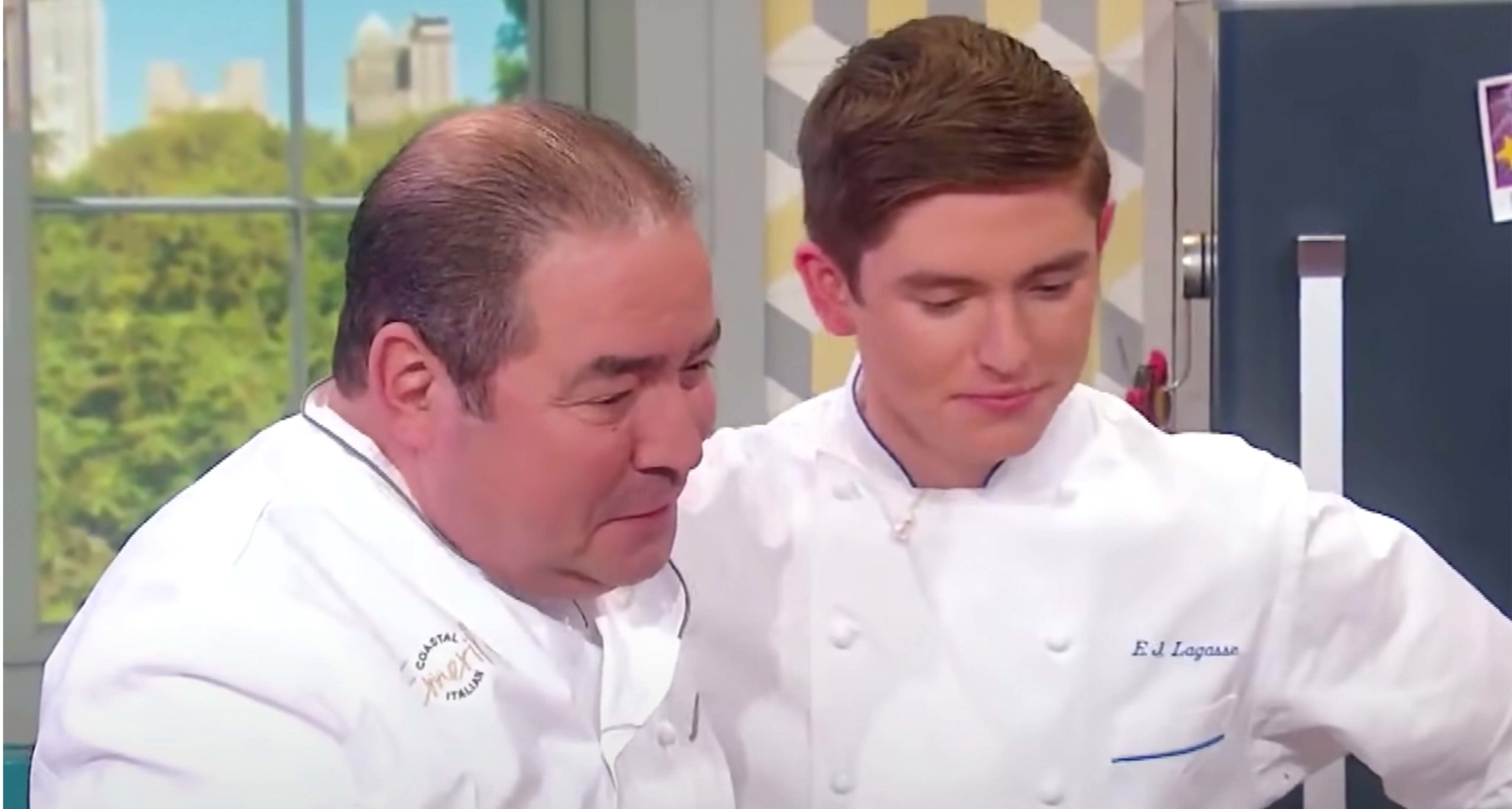 Of course, it's not just his persona on television has been the led to so many awards. Lagasse's cooking is undoubtedly the main focus area. Over the years, he's been bestowed with honors such as "Chef of the Year" by GQ, "Restaurateur of the Year" by New Orleans City Business, as well as winning "The Ivy Award," and elected into the "American Express Fine Dining Hall of Fame."
Emeril Lagasse – family, wife, children
Besides mastering his Cajun-style cooking, Emeril Lagasse is also a family man. He's been married three times and has four children – with one following in his footsteps.
While working at a restaurant to help him pay for cooking school, Emeril Lagasse met his first wife, Elizabeth Kief. They married in 1978 and had two children, Jessica and Jillian. The couple divorced eight years later, and in 1986, the chef tied the knot with Tari Hohn. Thir marriage also ended in a split in 1991.
In 2000, Emeril Lagasse wed his third wife, Alden Lovelace. The couple celebrates their 22nd wedding anniversary this year and is still deeply in love.
Alden is the co-founder of the brand Cajun Caviar, which focuses on supplying high-quality seafood delicacies to customers. She is also very much involved in the Emeril Lagasse Foundation – founded in 2002 – which aims to help children and youth access opportunities and "reach their full potential through culinary, nutrition and arts education."
In May 2021, the foundation donated nearly $300,000 to different causes.
In 2003, Emeril and Alden welcomed son Emeril John "EJ" Lagasse IV, and a year later, daughter Meril was born.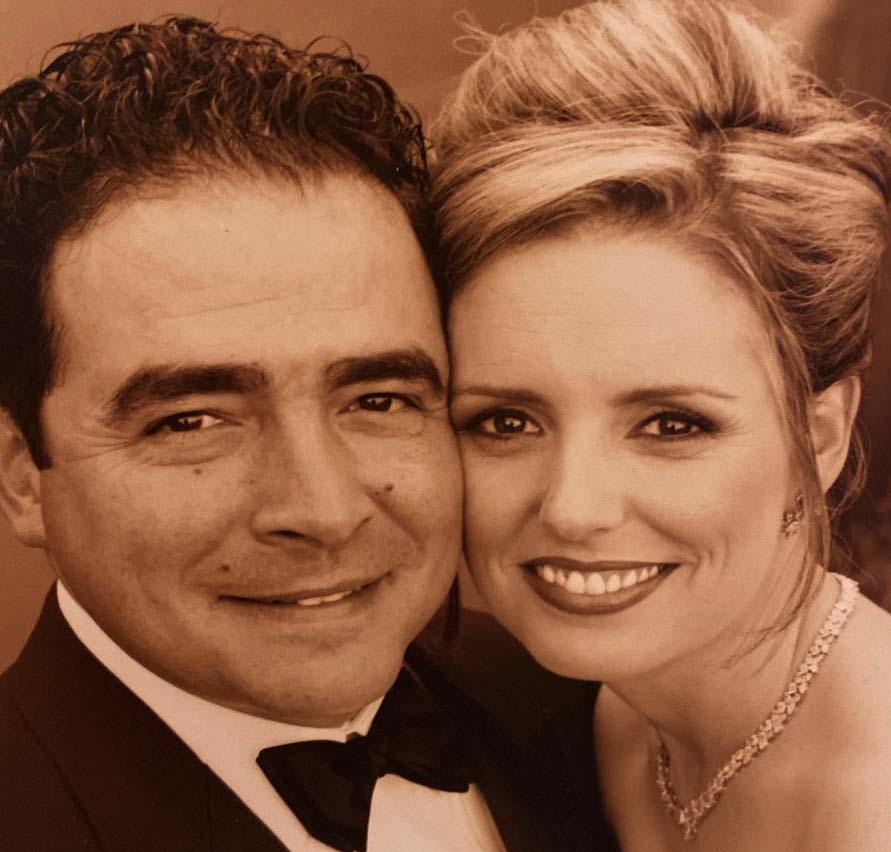 It turns out that "EJ" also has found his true calling in the cooking industry. The two appeared on Rachel Ray's talk show in 2019, where father and son engaged in a five-ingredient cooking challenge.
Closed restaurants and sold his brand
At that time, EJ had already worked in one of his father's restaurants for a year. He revealed that he was to follow in his father's footsteps and attend the Johnson & Wales University for culinary school, starting in 2020.
Moreover, he and his father, Emeril Lagasse, also worked in the kitchen at the Cayman Islands food festival, among other various projects.
Emeril Lagasse's career has been a huge success story from the start. However, it hasn't been without some bumps along the way.
In 2007, his show Emeril Live was canceled, which marked the end of an era.
"When it ended, everybody felt like it was time for a little break," Lagasse told GQ in 2016. "I didn't necessarily think that, but that's what everybody else thought, that maybe it was time for a break from Emeril."
At the same time, Food Network wanted the 62-year-old to go towards making reality television shows. However, that wasn't anything he was interested in.
"I'm old-fashioned, and I want to teach people how to cook, how to eat, how to serve, how to shop, how to drink wine, how to mix a cocktail properly," he said. "I didn't necessarily at the time want to get into this competition stuff."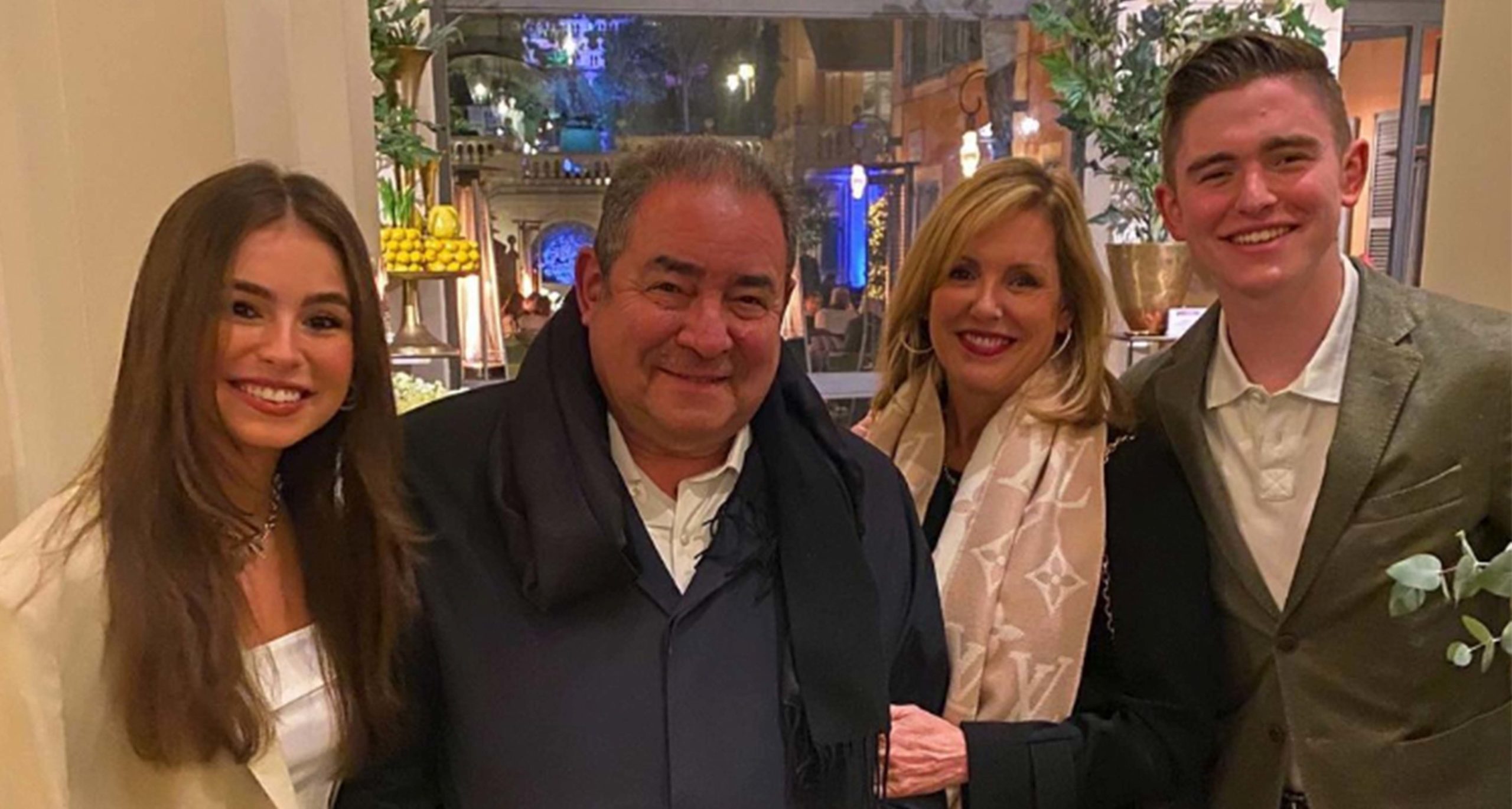 Before the pandemic, Lagasse closed five establishments, including the Table 10 restaurant in Las Vegas. In 2020 it was also announced that his two remaining Las Vegas restaurants were closing, laying off more than 120 employees.
Emeril Lagasse today – net worth
Even though television wasn't an option for Lagasse – and several of his establishments have been shut down – he's found other ways to cash in. The chef sold his brand to Martha Stewart's company in 2008, which got the rights to everything except his restaurants.
It included cookbooks, food products, kitchen products, and television programming and its syndication rights. Emeril Lagasse reportedly got $45 million cash and $5 million in stocks for the deal.
According to Celebrity Net Worth, Emeril Lagasse has a net worth of around $70 million.
Emeril Lagasse still has a great passion for cooking. He uses his fame not only to develop his own brand but to help others through his foundation as well.
Please, share this article with friends and family on Facebook to honor the well-respected chef!