The first time I saw Ethan Suplee, he made an everlasting impression on me as "Seth Ryan" in the hard-hitting drama "American History X".
"Seth" was minor character in "American History X", but no one who has seen that movie could forget Ethan's interpretation.
His performance opened up many doors, and when Ethan landed a big role in the heart-warming football drama film "Remember the Titans", his career truly sky-rocketed.
Over the years, Ethan has showed millions of people what a talented, flexible and dynamic actor he is – but he has also become known as one of the biggest guys in Hollywood, literally.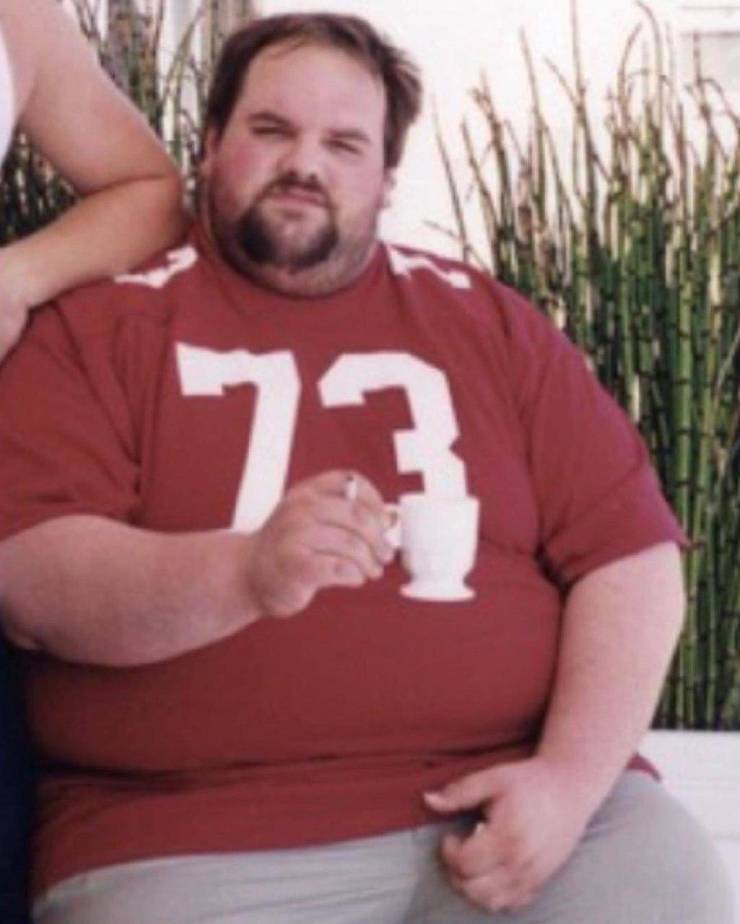 When Ethan was shooting "My Name is Earl", he weighed 350 pounds. His colossal size offered some benefits – he had a lot of success with his roles as a plus-size character – but Ethan soon began to realize that his obesity was not healthy and decided enough was enough.
Today, Ethan Suplee sports an almost unrecognisable figure thanks to a stunning body transformation. And you're not going to believe your eyes when you see the pictures of him today, in 2020 …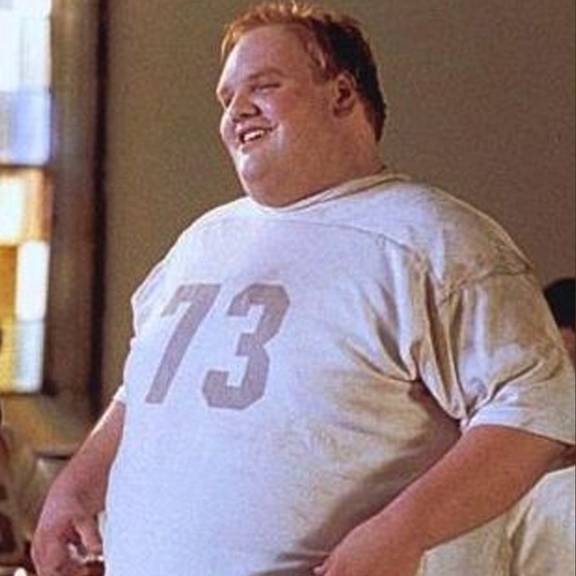 Always a big boy
Ethan Suplee was born in 1976, in Manhattan, New York City.
His parents, Debbie and Bill, worked as actors and met when they both performed at summer stock theatre.
Debbie and Bill also appeared on Broadway, so one could easily say that Ethan was born with acting in his blood. When he was one-year-old, Ethan's family moved to the west coast and he grew up in Los Angeles, California.
Went on his first diet at age 5
Ethan was always a big boy. Already as a 10-year-old, Ethan weighed over 200 pounds. Of course, his family were worried and tried to help him overcome his obesity. At the age of 5, he was put on his first diet after a visit to his grandparents in Vermont. They were shocked when they saw him.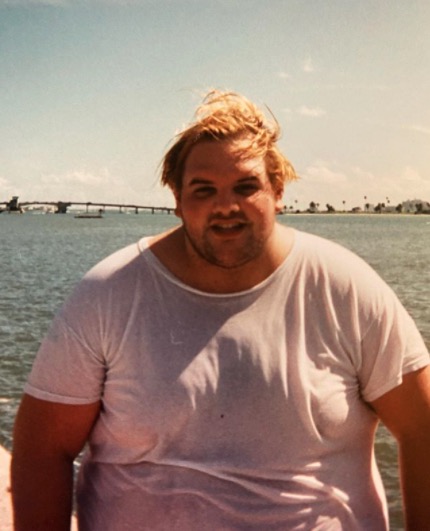 "Now back then—this was like late '70s, early '80s—the fat version of me at 5-years-old was probably close to what the average is today, but back then it was startling. You know, there weren't a lot of fat kids back then, certainly not as many as there are now," Ethan told E!.
Ethan's dad put his son on on a liquid diet of protein shakes and diet sodas.
His dad's diet worked – for a while. Ethan managed to lose a few pounds, but all the focus on his weight had long-term consequences. In his teens, Ethan began to develop a very unhealthy relationship with food.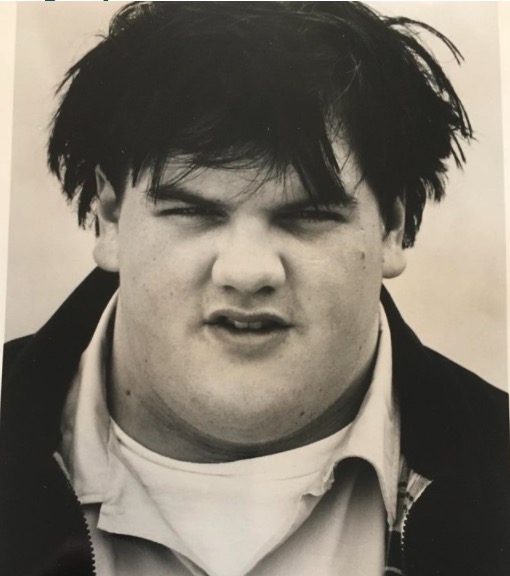 "I had this idea now, that food was something that people didn't want me to have … So if I wanted to have more, I needed to do it privately, and it became something that I was withholding from people," Suplee explained in his podcast, American Glutton.
At 14, Ethan dropped out of school to pursue acting as a career. He landed his first major role as Willam in the romantic buddy comedy film "Mallrats", directed by Kevin Smith.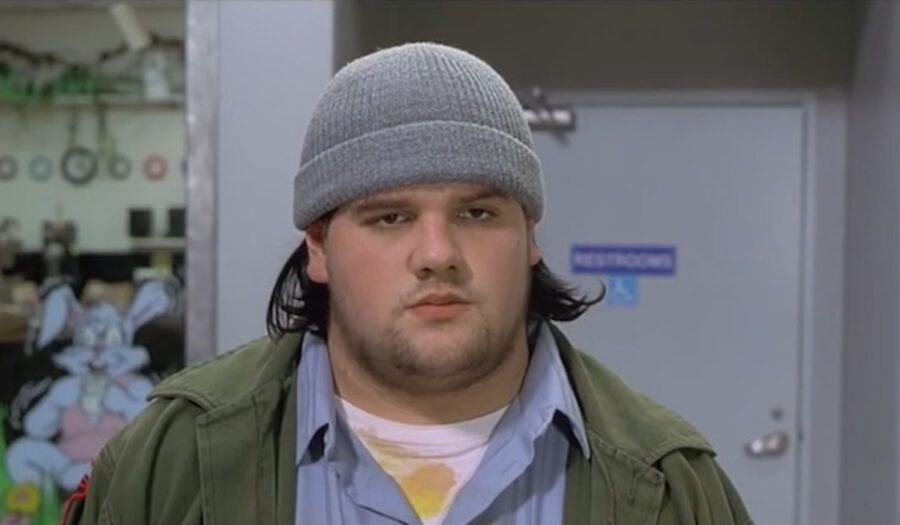 Always the chubby guy
From the very beginning of his career, Ethan became known and appreciated for his acting talent.
But his signature look also created a lot of opportunities, which made it easier for him to stand out in a very competitive environment. Ethan didn't have any trouble finding work in his 20s, becoming known as the "big dude" in Hollywood. His unique physical appearance was an asset – but he didn't necessarily like to be casted as the "big guy".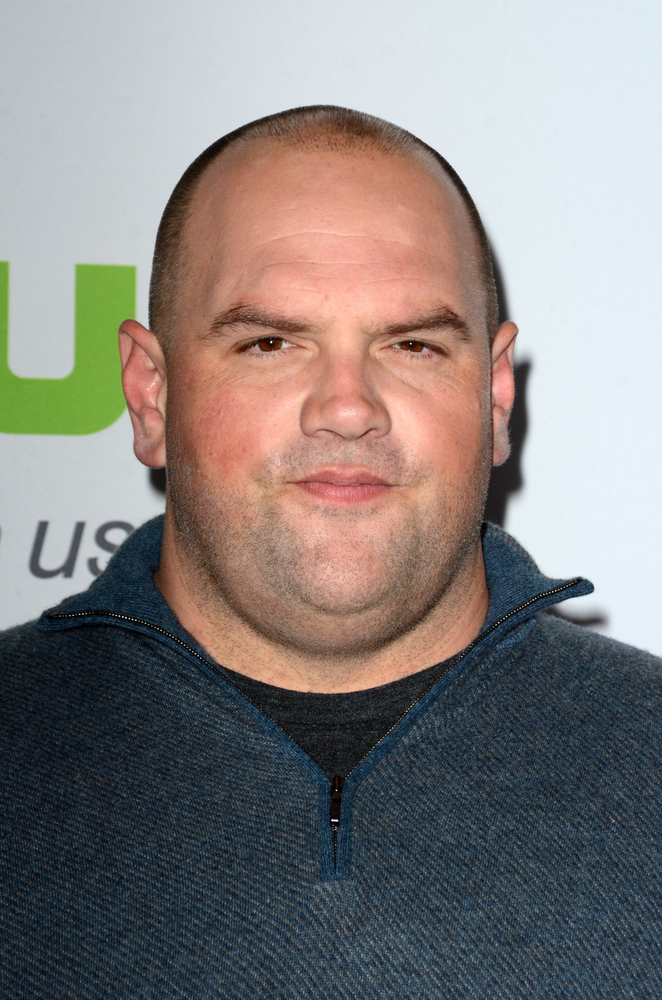 "I never wanted to do something where I was the fat guy who was the butt of a fat guy joke … I told my agents to look for roles outside the box that could work for me. There were instances where somebody would want to add a line about me being fat and I would just say, 'Hey, no, we're not doing that'," Suplee told People earlier this year.
After his iconic role in American History X, Ethan appeared in movies like Dante's View, Takedown, Road Trip and Vulgar.
At his heaviest
Many reckon that Ethan's big breakthrough came as the overweight football player Louie Lastik in the movie Remember the Titans. But it was a rather testing shooting for Ethan, who weighed more than ever before. During the filming of the movie, he was at his heaviest, weighing 530 lbs.
"It was 536, yeah so, I know I weighed that much. I suspect I got heavier than that, but that was the highest I ever could objectively say that I weighed," Suplee revealed during a recent Generation Iron Fitness & Bodybuilding Network interview.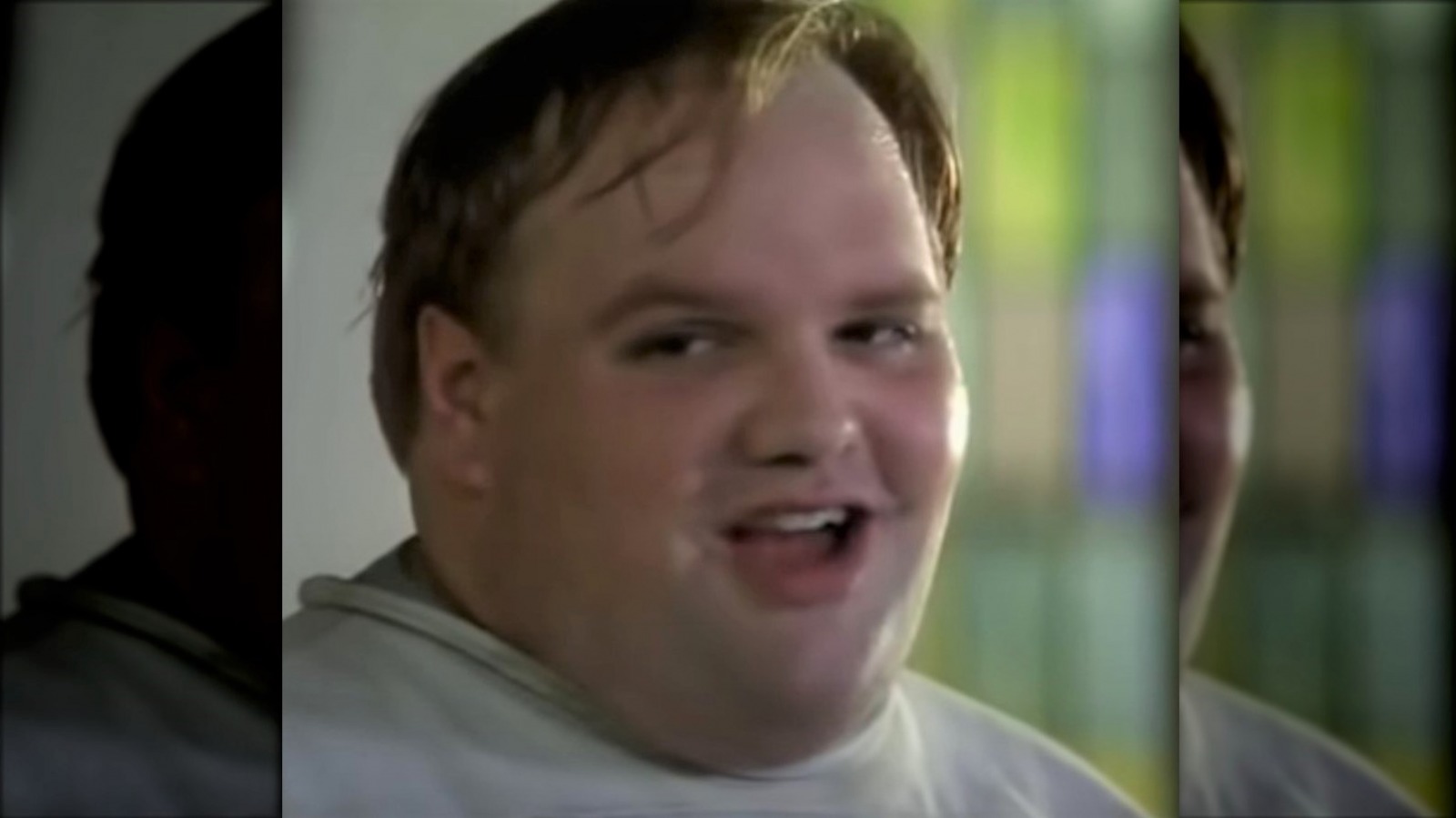 And really, it was no wonder that Ethan was severely overweight. The explanation had its foundings in his everyday life and upbringing.
"I just I ate way too much, and I didn't move a lot and I didn't move a lot for most of my life … I never played sports … I didn't like PE. I never ran, like, I just wasn't an active kid. I preferred video games and reading, honestly," he told Generation Iron Fitness & Bodybuilding Network.
As Ethan began to approach the age of 30, his body became more affected by all the extra weight.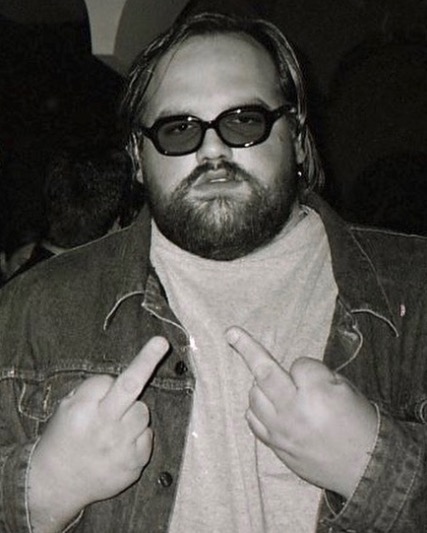 "I remember once I got a seat belt extension, and even with the seat belt extension, I couldn't get it closed. I'd always buy two seats," Ethan said on his podcast.
Ethan Suplee diet
Ethan ended up in a vicious cycle and used food, alcohol and other substances to deal with his personal problems.
"I definitely had medical reasons but none of them were really motivated me to do anything about it," Ethan explained.
He realized that he needed to lose weight and tried a lot of diets to keep those extra pounds off. Ethan experimented with all diets there and had some success with low carb diet programs. But, like many others who try diets, he only saw a short-term effect.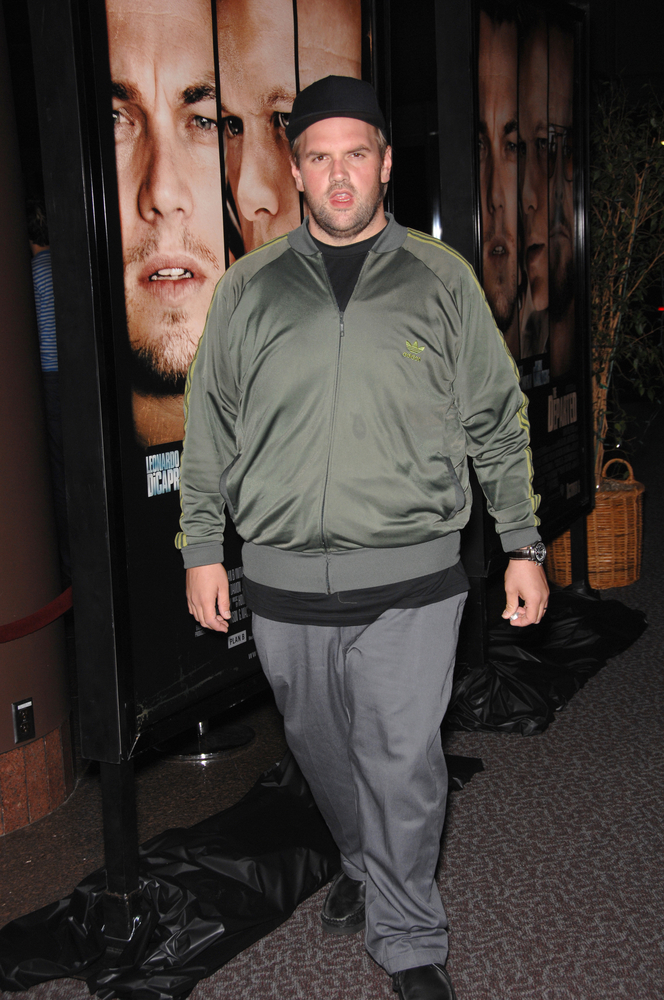 It didn't get better and certainly wasn't easier to maintain motivation when Ethan realized that his new, lighter figure meant a deterioration, career-wise.
According to himself, Ethan was told that his new on-screen persona had changed too much. So he figured he had to put weight back on again, in order to get better gigs.
Ethan Suplee weight loss
In 2005, Ethan landed one of the roles that he is perhaps best known for. As the lovable and clumsy "Randy Hickey" on My Name is Earl. Here, he once again charmed the audience.
Unfortunately, his success in My Name is Earl pushed Ethan back to his bad health habits.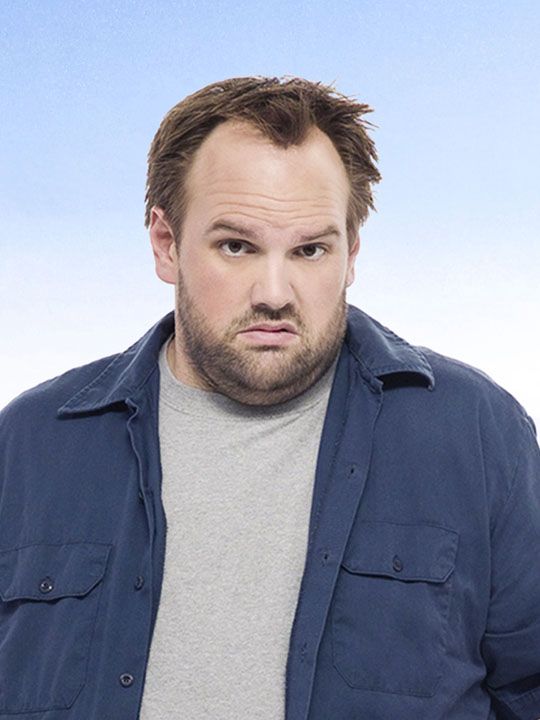 "I was around 300 pounds when I started doing My Name is Earl, and I gained like 50-60 pounds over the course of a few years doing that. And so, when it ended [in 2009], I was like 350-360," Ethan told Generation Iron Fitness & Bodybuilding Network.
After reaching 350 pounds, Ethan decided to adopt a more sustainable, healthy lifestyle. He wanted to change his body and his way of life fundamentally. Tired of the roller coaster he always ended up on, he decided to becoming more active and pick up one of his old hobbies: Cycling.
As a child, Ethan loved to pedal around on his bike and feel the wind in his hair. By starting riding bicycle like crazy, he lost 200 pounds!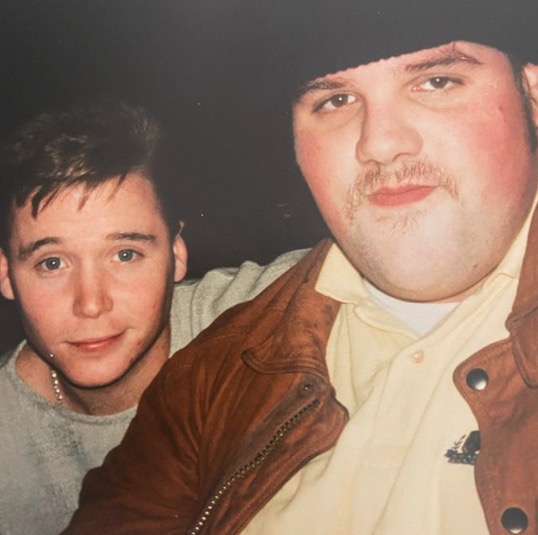 Struggled at the gym
"In 2010 I was riding bicycles like obsessively … My Name is Earl was a TV show I had done, [and] at that point just ended, and I became like an obsessive cyclist, and I was riding 3-4 hundred miles a week every week. I went and did all the stages of the Tour de France a couple of times, and got so thin that I actually was uncomfortable with how thin I was," Suplee confessed on Generation Iron Fitness & Bodybuilding Network.
Ethan was still quite heavy and big, but he cycled so much that he got down to just 12% body fat. A "normal" proportion of body fat is about 20-25% in women and 15-20% in men.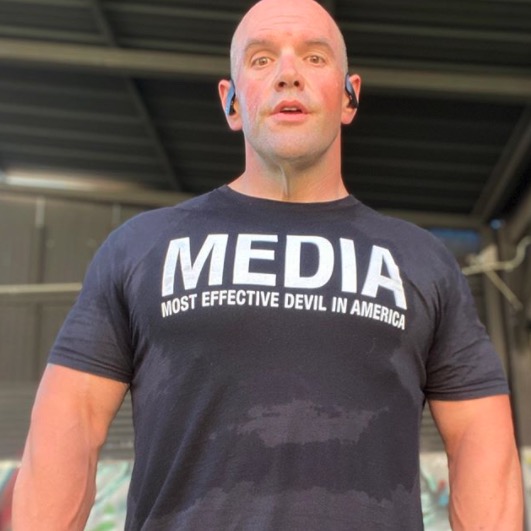 "I was one-fifth less the man I was, but I wasn't seeing the benefits I thought I would. I struggled at the gym. I had trouble building muscle and endurance. I looked smaller but felt no stronger. After undergoing a DEXA-scan analysis in 2018, I discovered that for every ten pounds I lost doing low-carb, four of those pounds were lean muscle tissue. I wasn't eating the mounds of carbs I used to, but I was starving my body of protein," Ethan told Men's Health.
Incredible transformation
Doctors warned Ethan over losing more weight – it could have been dangerous for him. In addition, Ethan began to feel uncomfortable in his own body. He had a lot of loose skin from his rapid weight loss, and the public also had opinions concerning his "new" look.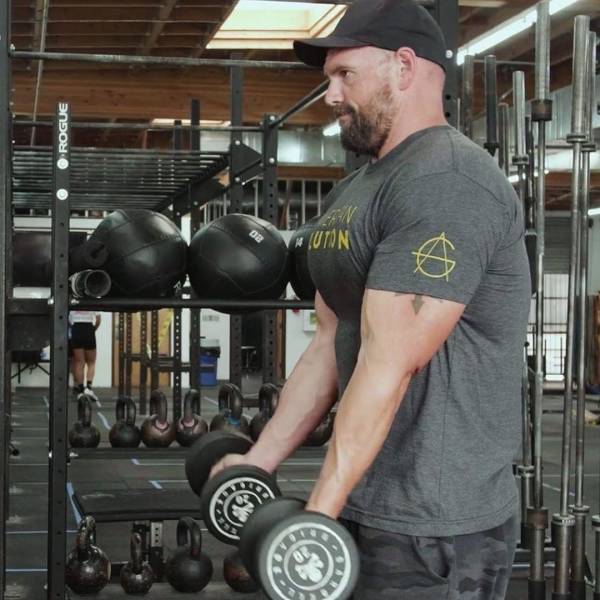 "There were a few press articles that were not kind about [my new look] … and so I was kind of just like … I'm not even gonna talk about this with [the public] because nobody's really reacting to [my transformation] great."
But in recent years, Ethan has finally found balance. Today, he has discovered a method that works for him and judging by new pictures, he seems to being doing great!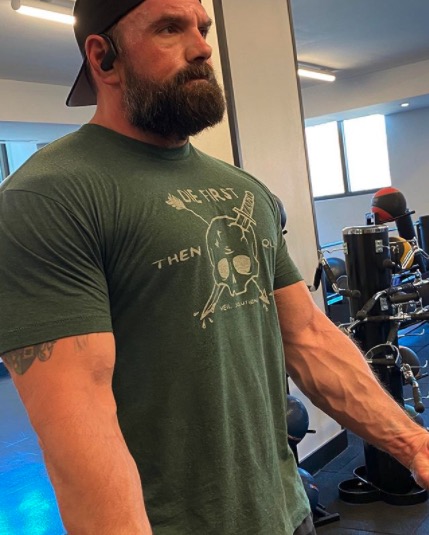 Nowadays, Ethan lives almost like a bodybuilder. He eats mainly lean, high-protein foods and focuses on building muscle. He also makes sure he doesn't eat more calories than he expends every day. In this way, he managed to avoid the dramatic weight loss journeys he experienced before.
But Ethan would never have gotten where he is today if it wasn't for his greatest love in life: His wife Brandy Lewis. Brandy, the younger sister of actress and singer Juliette Lewis, has been the very foundation of Ethan's motivation in recent years.
"I met a girl who I felt was more important than all of the girls I'd known previous to her… getting healthy was the only way that I could see on making sure I have the longest time with her," he said.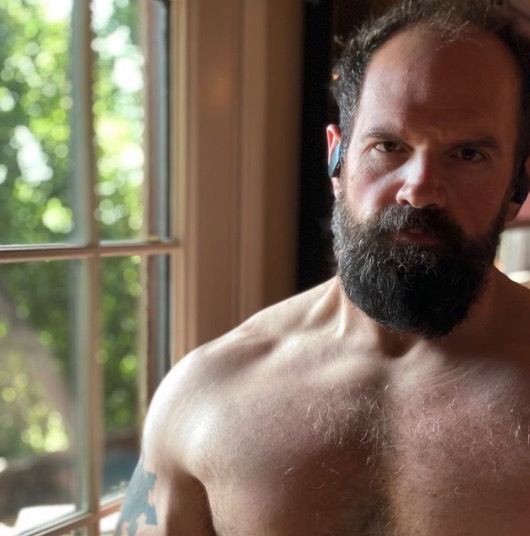 Ethan Suplee wife
The couple married in 2006 and even though it hasn't been an easy journey for Ethan, he always found motivation by thinking about his wife and their four children.
"I knew that if I didn't change, I wouldn't have that future … That was the motivation that kept me at it," he further explained to People.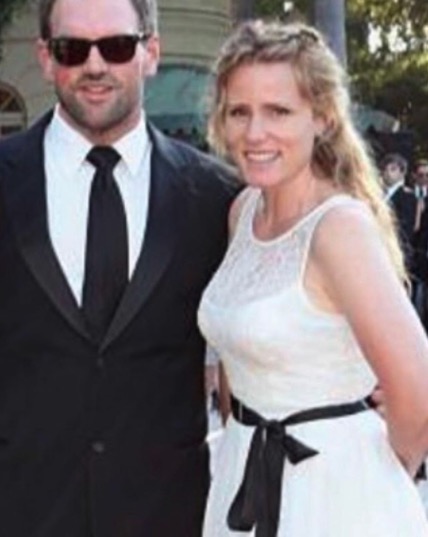 Ethan's incredible transformation has not gone unnoticed. When tabloids started to share images of the strong, muscular actor, people could hardly believe what they saw.
On Ethan's Instagram, his fans can follow how he exercises daily at the gym. In recent time, he's also tried to learn martial arts and has been taking lessons in Muay Thai kick-boxing.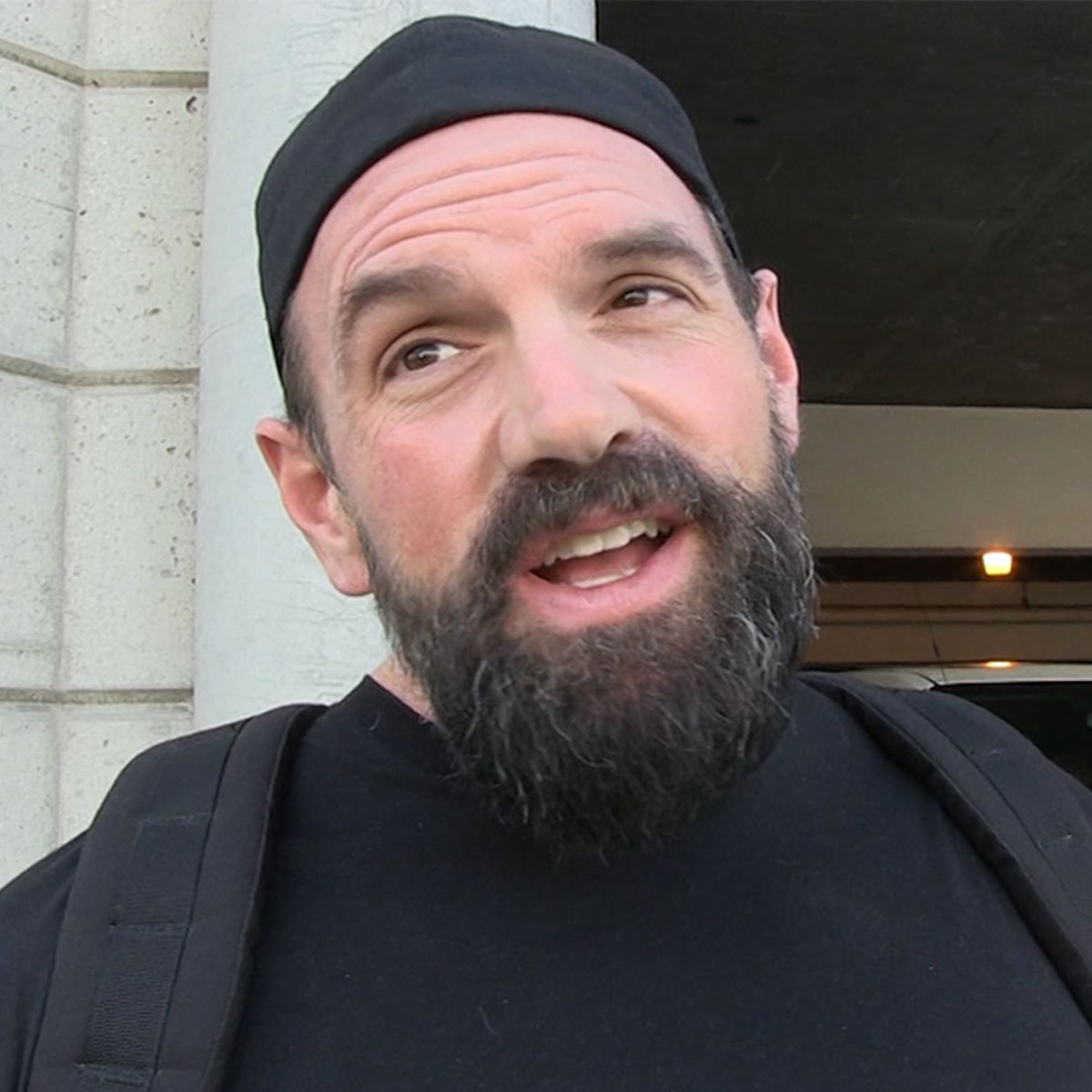 But the most important thing is that Ethan is happy and has managed to get rid of his unhealthy eating habits. Today, he's an inspiring role model to his four kids, his wife and everyone else who wants to change their life.
Stronger then ever
"This is like the first time I've actually been comfortable with myself. So, all those pictures, like, I'm happy that they're out there because I actually think I look okay you know—which is a bizarre thing to say because I've not ever once thought that about myself," he shared.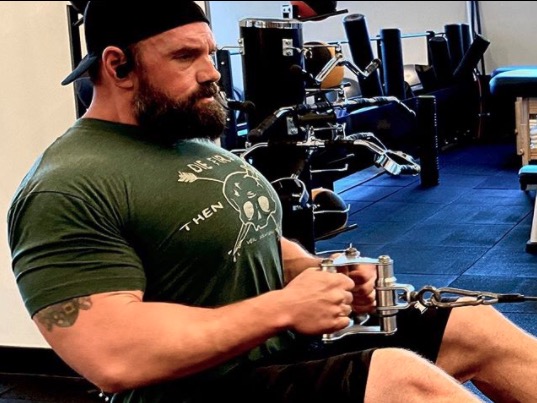 Ethan, who is a Scientologist, started his own podcast called American Glutton, where he shares his experiences after two decades of weight gain and loss. He is also still active in show business.
In recent years, he has starred in several films and television series. Some may recognize Ethan from "The Ranch", a TV series where he stars alongside Ashton Kutcher and Sam Elliott.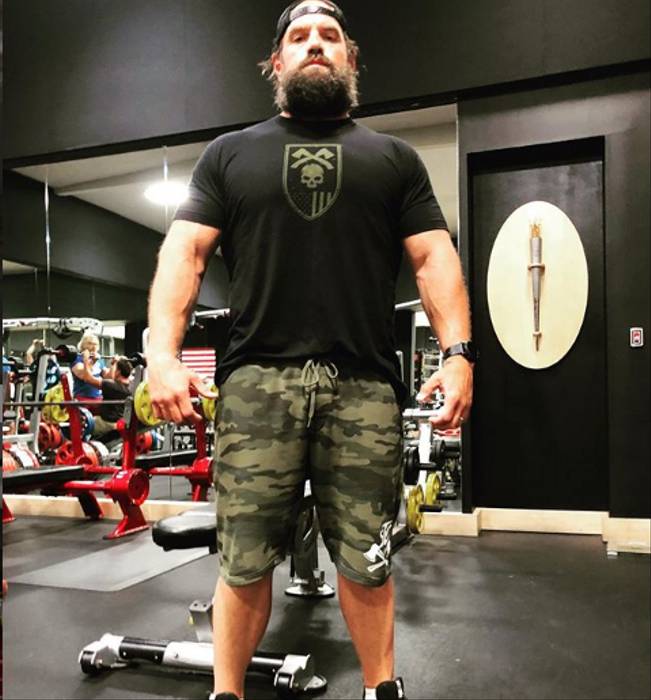 I've been following Ethan on Instagram for about a year now and it's an incredible and inspirational journey! Ethan, you're a very good actor. Watching you go through this journey, I am very impressed.
You've come a long way, Ethan!