Say one thing for the British Royal Family, say that it's large. It's easy to forget that it extends beyond its most famous members – Queen Elizabeth, Prince Charles Prince William, Prince Harry – etc. In actual fact, there are plenty of figures who just don't see the spotlight that often.
One of them is Laura Lopes. She's the little-known step-sister of William and Harry – and instead of gaining fame via the Royal Family, she's gone her own way with her own career.
So who is she? And how much is she involved in what's going on in the Royal Family at the moment? Here's is all you need to know!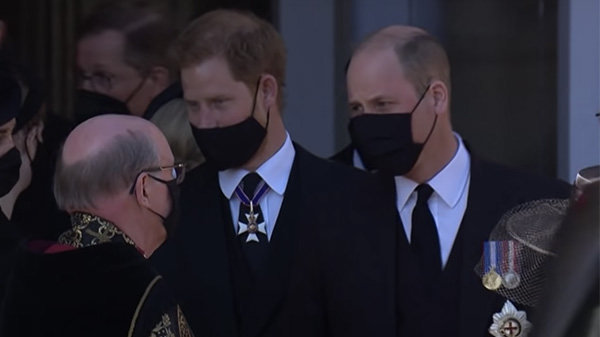 The British Royal Family has always been of huge interest for a large portion of the world. As of late, though, they've been in the spotlight for all the wrong reasons.
Prince Harry and Meghan Markle decided to leave the Royal Family last year. Then, in February. their Oprah Winfrey interview sent shockwaves through Buckingham Palace.
The revelations made the relationship between Harry and Meghan and the Royal Family unsustainable – we maintain a small glimmer of hope that they will be able to sort things out in the future.
Harry and William's step-sister
A first try to rebuild bridges burned happened at Prince Philip's funeral. Queen Elizabeth's beloved husband passed away age, 99. A couple of weeks ago, the Royal Family paid their last goodbyes to the prince, and Harry was in attendance, having flown over from the U.S.
All told, about 30 family members were present, and that alone shows how big the Royal Family really is. Of course, there are plenty of family members who have been outside of the spotlight for the majority of their lives. One such character is the aforementioned Laura Lopes, step-sister of Prince William and Prince Harry.
She's not someone who's been seen in interviews, waving from the balcony Buckingham Palace or posing with the Queen, but it turns out she's actually been at some of the biggest events in recent years.
Not only that, but she'll probably have the opportunity to become a Duchess once Prince Charles takes the throne.
This is all you need to know about Laura Lopes!
Laura Lopes was born on January 1, 1978. Her mother is Camilla, and her father Andrew Parker Bowles. So how did she end up within the Royal Family?
Laura Lopes – daughter of Camilla
Camilla married Andrew Parker Bowles, a British Army officer, in 1973. The couple then divorced in 1995 – 10 years later, Camilla married Prince Charles.
Laura was 17 when her parents divorced. Speculation suggested that her father had many affairs during the marriage – some of them with Camilla's close friends, according to author Penny Junor.
Camilla and Prince Charles' subsequent love story was equally as complicated, and to some people, not all that nice.
According to Prince Charles' authorized biography, as quoted by Town & Country, their affair had already started by 1986. At that time, Charles was still married to Princes Diana, and she found out about it.
In 1989, Diana confronted Camilla over the affair, telling her to back off.
"I know what's going on between you and Charles and I just want you to know that," Camilla recalled Diana saying in a tape released by The Telegraph, as quoted by Town & Country.
"[Diana] said to me: 'You've got everything you ever wanted. You've got all the men in the world falling in love with you and you've got two beautiful children, what more do you want?'"
"So I said, 'I want my husband.' And I said, 'I'm sorry I'm in the way and it must be hell for both of you. But I do know what's going on. Don't treat me like an idiot,'" Camilla explained.
Laura Lopes' feud with William
Camilla and Andrew divorced in 1995, and the following year, Charles and Diana divorced as well. The Princess' tragic passing in 1997 sent shockwaves throughout the entire world, leaving Harry and William without their beloved mother.
As Harry and William grew up, their step-sister Laura Lopes were often around. She is four years older than William, and six years older than Harry.
They played together, though it seems that they weren't best friends. According to royal reporter Katie Nicholl's book Harry and William from 2010, William and Laura did NOT get along back in the day.
"William and Laura used to have terrible fights over who was to blame for their broken homes," Nicholl wrote.
"William would blame Camilla for all the hurt she had caused his mother, which would send Laura into a rage. Laura was not having any of it. She would take a hard line and fire back at William, 'Your father has ruined my life.'"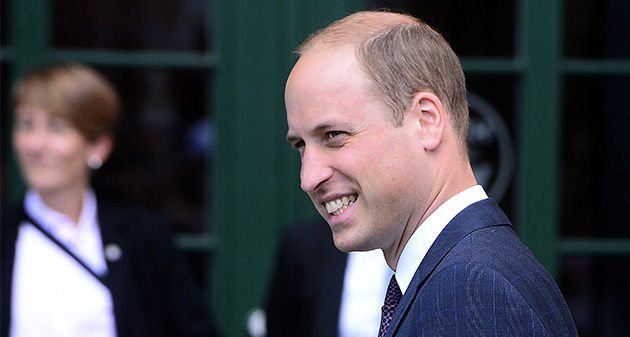 Laura might have grown up playing with her step-brothers, but she didn't choose a royal path. She attended a Catholic girls boarding school in Dorset, later studying Art History and Marketing at Oxford Brookes University.
Founded her own art gallery
In the early 2000s, she was a motoring correspondent for the British society magazine Tatler. Laura later moved on to art and was the manager of The Space Gallery in London.Then, in 2005, she founded her own art gallery, Eleven, in the English capital.
Laura has a brother, Tom, as well, which makes him a step-brother to William and Harry. The pair have kept themselves out of the spotlight and haven't really done interviews. In 2019, though, Tom decided to speak out on their low profile.
"My mother married into the Royal Family. She's part of it," he said. "We're the common children. We're just on the side."
In 2006, Laura tied the knot with businessman Harry, who's also been a model for Calvin Klein.
Laura Lopes – royal events
Laura wore a beautiful Anna Valentine dress for her wedding. The same designer actually designed the dress her mother wore to marry Prince Charles the previous year.
Both William and Harry attended the wedding of Harry and Laura. Kate Middleton was present as well, though she sat separately from the two princes as she was the "unofficial girlfriend" of William at the time.
In 2007, Laura and her husband Harry welcomed their first daughter, Eliza. Two years later, their twin boys Gus and Louis was born. They are the step-nieces of William, Kate Middleton, Harry and Meghan Markle.
Marriages seem to be one of the rare occasions that Laura actually is seen in public alongside the Royal Family. She was very much involved in the wedding of William and Kate Middleton in 2011, as her youngest daughter Eliza was a flower girl. Laura and Harry were also in attendance at Prince Harry and Meghan Markle's wedding in May, 2018.
With the Queen now 95 years old, former BBC royal correspondent Peter Hunt claims that she will soon will begin to slowly retract from the spotlight, and instead allow others to do the heavy lifting.
'The Queen will fade away'
"Fundamentally, the queen will fade away gracefully," Hunt said.
"Covid has helped in the sense that it has accelerated what any sensible 95-year-old woman would want to do, which is not stand on your feet all day long."
Peter Hunt adds that even though the Queen has returned to work after Philip's passing, she's very unlikely to resume the hectic schedule she had before.
That included hosting receptions, meetings, garden parties and other events. Instead, she's likely to attend meetings at Buckingham Palace just two days a week. For the moment, she lives at Windsor Castle, where she's spent most of the last year in quarantine.
Prince Charles is next in line to inherit the throne. When he does, things could change rather quickly.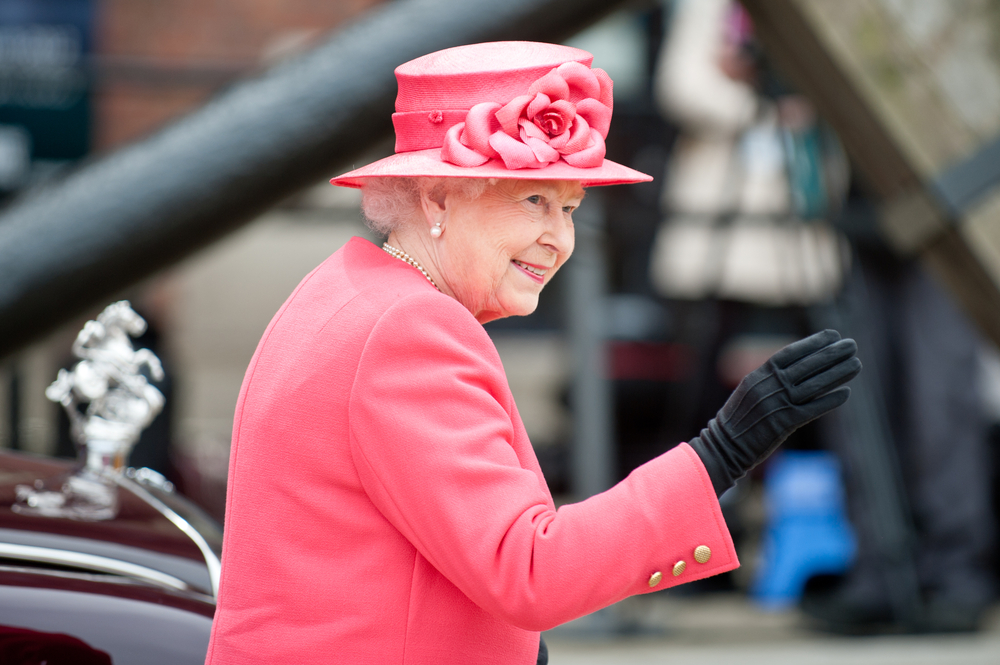 As per reports, a senior royal insider claims that Charles and his two sons met on Saturday following the funeral of Prince Philip. Even so, according to royal expert Angela Levin, Charles won't be taking Harry's side at all.
Charles might "ditch" Harry & Meghan from royal family
According to her, Charles is planning to "ditch" Meghan and Harry from the Royal Family once he becomes the king.
"Prince Charles has wanted for a very long time to cut the monarchy down to save costs and to make people be worth the money that they got from the taxpayer," Levin said on TalkRADIO, as quoted by the Express.
"I imagine that might be when Harry and Meghan are ditched from being members of the Royal family."
The passing of her beloved husband has been tough on Queen Elizabeth. And going back to work alone, especially following such a long time in quarantine due to the Covid-19 pandemic, is going to be hard.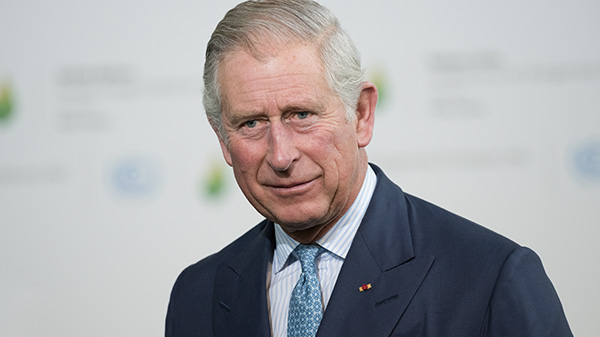 However, it will probably be very nice for her to have Prince Charles at her side. At the same time, Levin thinks that he will get his way. Why? Because she doesn't want to "fight Prince Charles anymore". She will also start stepping back, as Charles will begin to appear more in public.
Laura Lopes to become a dutchess?
"In fact, she will be grateful for him to be taking over in making I imagine quite big decisions on behalf of the royal family," Levin said.
So how might this affect Laura? Well, she might become a Duchess for one.
Not only could Charles use the throne to ditch Harry and Meghan from the Royal Family, but he will also have the power and opportunity to bestow royal titles upon his step-children, according to the Express.
That means that Laura, in other words, could become a duchess or maybe a countess, when Charles become King.
We don't know if this really will happen, or if Laura and her brother Tom even want it. At a glance, it looks like they are pretty happy with not being in the royal spotlight at all. As we all know, of course, such things can change quickly.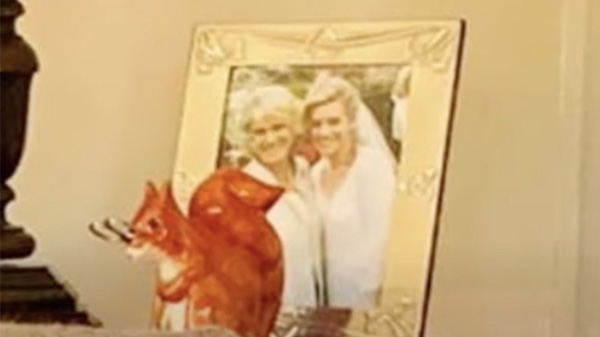 Laura Lopes' mother Camilla has been seen in the public way more than her children.
Camilla's photographs
But even though we know what the Royal Family are all about, it certainly seems that Camilla is keen on keeping her children very close. In several interviews, she's been seen sitting in front of pictures of Laura and Tom, a gesture that can't be seen as anything else but love for her family.
In the photo above, Camilla keeps a special photo of her and Laura on her wedding day.
We don't know what will happen in the future, but we certainly are excited about seeing more of Laura Lopes. If not through the Royal Family, then through her art.
Do you think she'd want a royal title once Charles becomes king or not? Please, give us your opinion in the comment section!
Also, share this article with friends and family on Facebook.