Country star Jason Aldean's wife, Brittany Aldean, doesn't shy away from making her opinions known.
The 33-year-old mom of two caused a social media frenzy recently when she posted a photo of herself and her children wearing anti-Joe Biden clothing.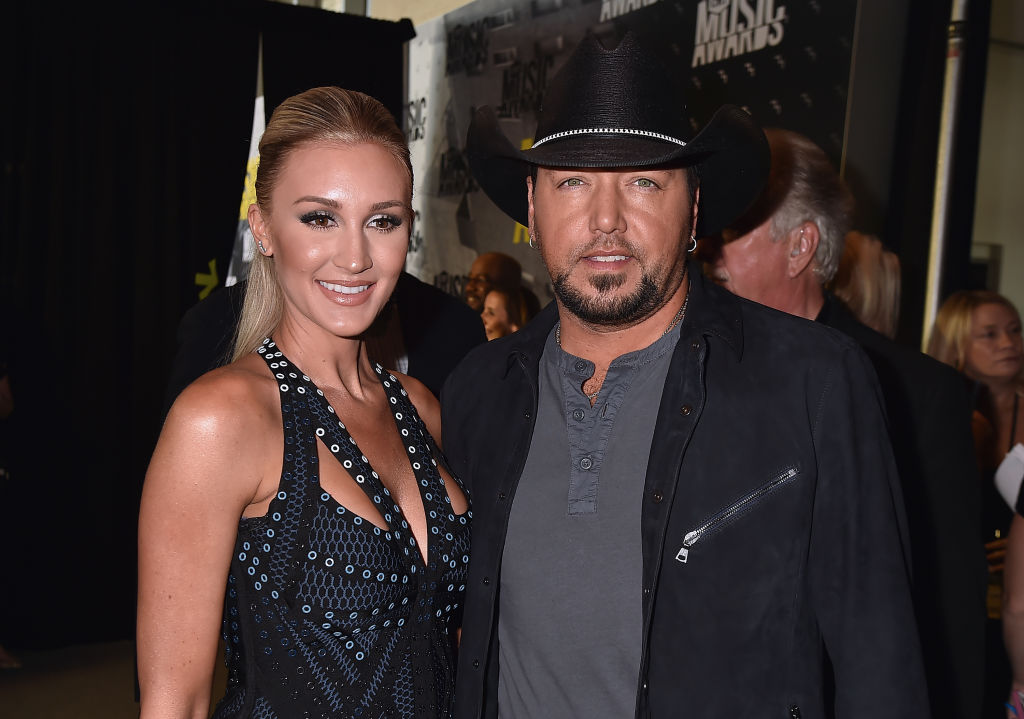 Brittany, who has 1.9 million followers on Instagram, posted two pictures, one of her with the t-shirt saying "Anti Biden Social Club."
The second picture on her Instagram post showed the couple's children, 2-year-old Navy and 3-year-old Memphis, wearing shirts with the slogan "Hidin' from Biden." The country star's wife went on to credit the merchandise linked to the Instagram account "@letmetakeyourselfie."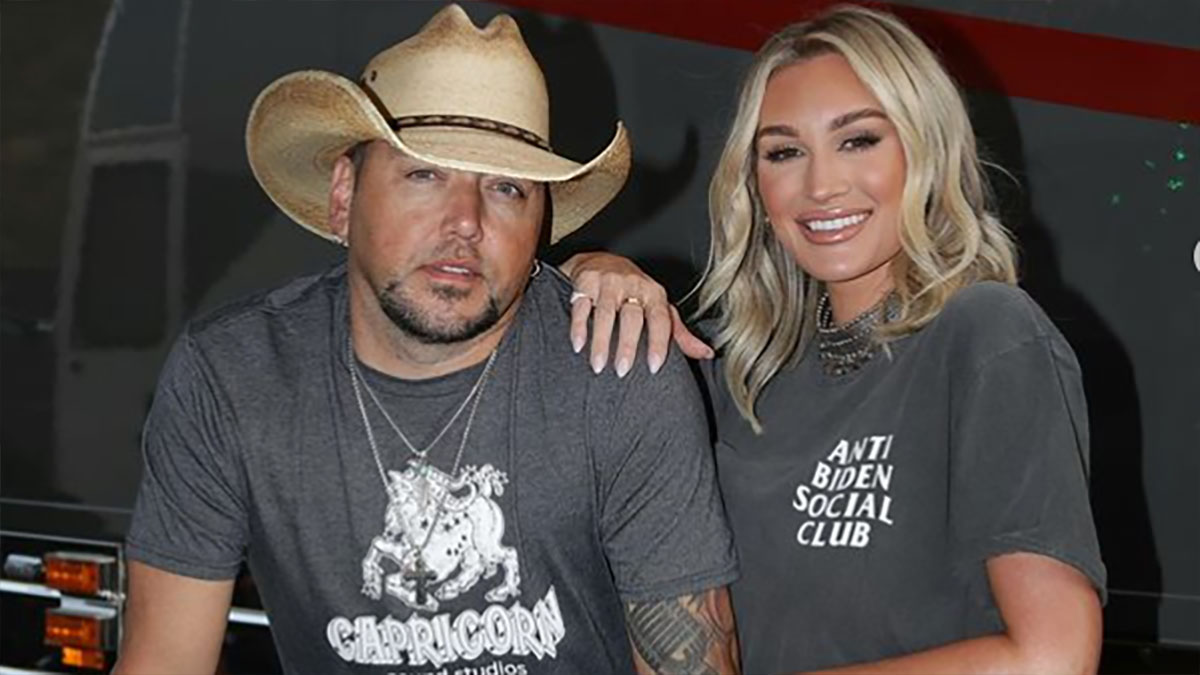 The account's bio links to a website called DaddyT45.com, which features a photo of former President Donald Trump holding a gun on its homepage. The site also sells clothes with the words "unvaccinated" written on them.
Her photos divided opinion but the former American Idol contestant, and Charlotte Bobcats cheerleader said she doesn't care if people disagree with her.
In an interview with Fox News, she said, "I personally don't give a damn if people don't agree with me. I think it's important now more than ever to stand for what you believe, even if it goes against the grain. Do your research, and form your own opinion — speak out if you wish. But most importantly, don't bully people who feel differently than you."
She added that many people have come out to thank her for being vocal about her political beliefs.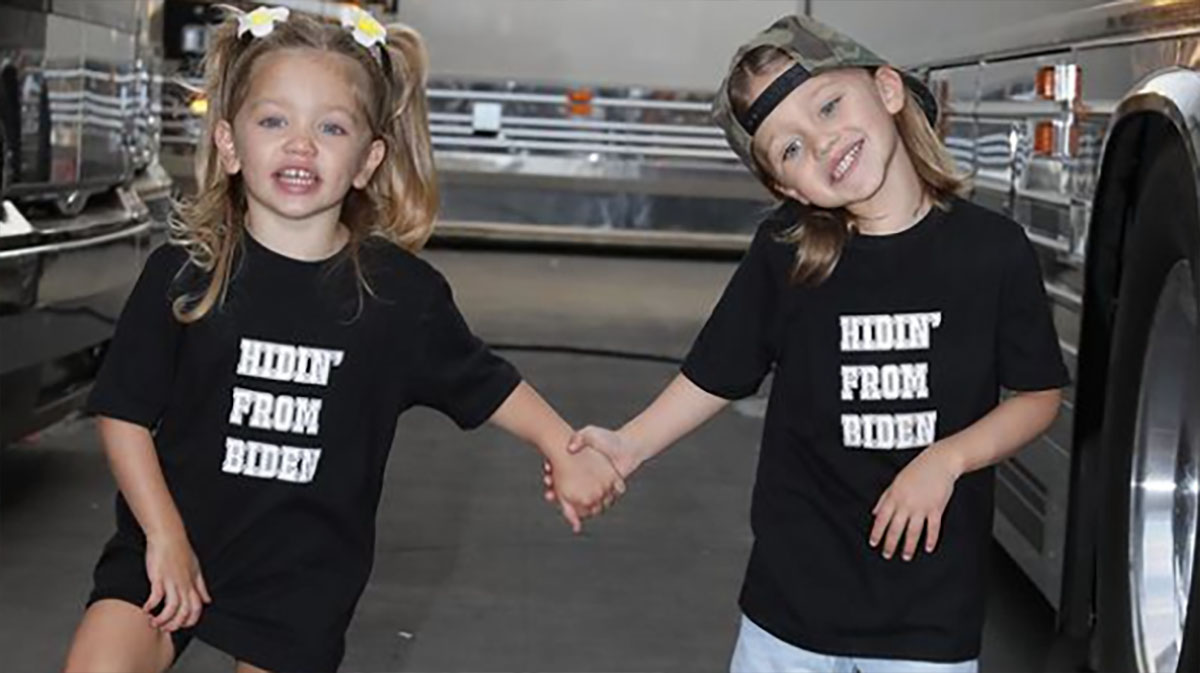 "You'll actually be surprised at just how much support you'll receive. As for the haters…. Screw them," she insisted. "They're the reason we are where we are. REMEMBER THAT with every passing comment. We stand with you and support you, ALWAYS."
Some commenters didn't think the couple's children, 4-year-old Memphis and 2-year-old Navy, should be the ones wearing the political clothing.
Her husband and country singer Jason Aldean has remained silent throughout the backlash until comments about his children surfaced.
The 44-year-old from Georgia hit out at one commenter saying: "Watch ur mouth lady. We will teach our kids what we think is right and what we think is best for their future. If you think what is happening right now is 'great' for the future of our kids and grandkids, you are delusional!"
He then went on to post a statement on Instagram showing a picture of himself in front of an American flag alongside the words, "I will never apologize for my beliefs or my love for my family and country. This is the greatest country in the world and I want to keep it that way."
What do you think about high-profile celebrities making their political beliefs known in this way? Post your comments on our Facebook page and share this story.