Ivanka Trump and her family have settled down in Florida following their departure from the White House. Her father is slowly making his way back into the headlines, her youngest half-brother, Barron, just started a new school. It seems like the Trump family is enjoying life in the southern state.
It's not yet clear what Ivanka Trump will do moving forward. However, details of her past – chiefly when she served as an advisor to her father during his time as president – have now been revealed in a new book.
According to former White House press secretary Stephanie Grisham, Ivanka tried to push her way into a meeting with Queen Elizabeth of England, only to be shut out.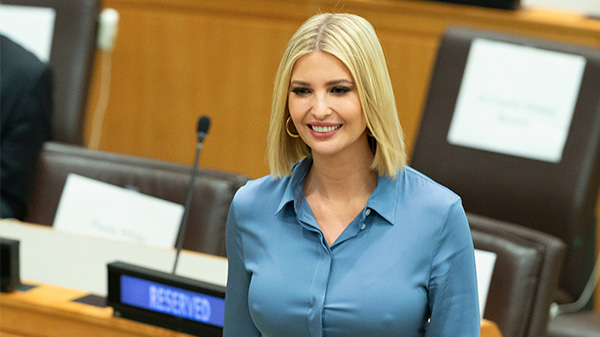 With the 2020 election done and dusted, Ivanka and her husband Jared Kushner started looking forward to new challenges. Both were involved in Trump's White House staff as advisors and following Trump's leaving Washington, they continued to help him out quite a bit.
Ivanka Trump tried 'force a meeting' with Queen Elizabeth
It's become quite common to see the Trump family mocked or tarnished in some manner each week across various media outlets.
It should come as little to no surprise, then, that Donald Trump and his family are being criticized once more as former White House press secretary Stephanie Grisham releases her new memoir, I'll Take Your Questions Now. It's was officially released this week, but the Washington Post had obtained an early copy of the book.
Grisham worked as the White House press secretary for nine months before being transferred to First Lady Melania Trump's office. She also spent time as the White House communications director.
In Grisham's memoir, Ivanka Trump and her husband Jared Kushner are the subject of plenty of criticism. The Washington Post wrote that Grisham was "particularly negative" about the couple, and described several specific incidents in her memoir. One had to do with Ivanka Trump and none other than Queen Elizabeth herself.
As reported by the Washington Post, Ivanka and Jared tried to force their way into a scheduled meeting Queen Elizabeth during a presidential visit to the UK.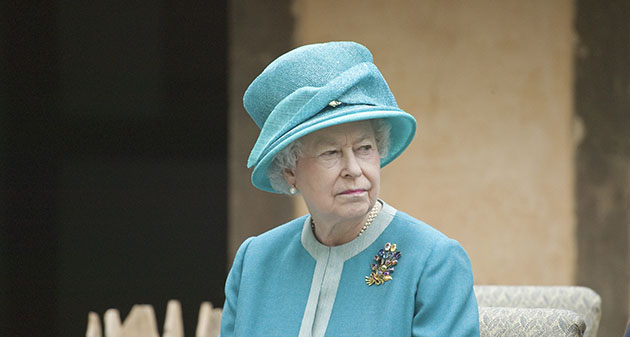 According to Grisham, she and her husband wanted to join Donald Trump and Melania Trump at the meeting – itself a serious breach of protocol regarding a state visit.
Due to limited capacity in the helicopter, however, the two were shut out.
Called "the Princess" in the White House
"I finally figured out what was going on," Grisham writes in her book. "Jared and Ivanka thought they were the royal family of the United States."
Ivanka and her husband held senior positions within the White House staff, though neither had any government experience before Donald Trump took Office.
Grisham further reveals in her book that Ivanka Trump frequently mentioned "my father" during staff meetings, adding that First Lady Melania and other White House staff referred to her as "the Princess."
Grisham also referred to Kushner several times as "the Slim Reaper", claiming that he would often involve himself in other people's projects, only to then leave and let them take the blame when things went south.
"I had shared with Mrs. Trump many times my opinion that if we lost reelection in 2020 it would be because of Jared," she writes.
"She didn't disagree with me."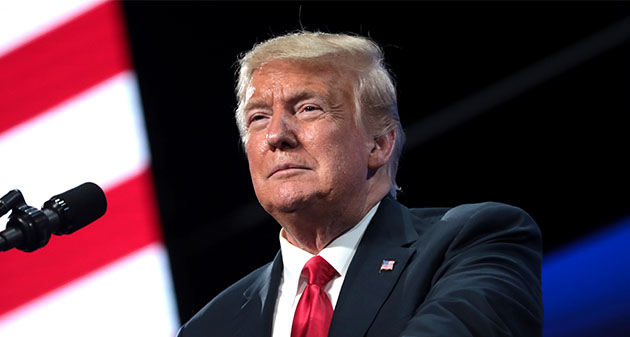 Naturally, not everyone's been happy about the claims made in Grisham's book. President Trump himself slammed her and her memoir.
Donald Trump slams author Stephanie Grisham
In a statement made to The Hill, Donald Trump said that his former press secretary "didn't have what it takes and that was obvious from the beginning."
"She became very angry and bitter after her break up and as time went on she was seldom relied upon, or even thought about. She had big problems and we felt that she should work out those problems for herself. Now, like everyone else, she gets paid by a radical left-leaning publisher to say bad and untrue things," he said.
When it comes to Ivanka, Donald Trump's daughter has pretty much done it all; from modeling, to creating her own brands, and more recently making strides in the political arena. However, she now stands at a crossroads. Having been an advisor in the White House, the question remains as to what she will do in the future?
At the same time as handling her professional career, Ivanka's been married to husband Jared Kushner and raised their children. Still, it feels like there is much more to come from her in the future.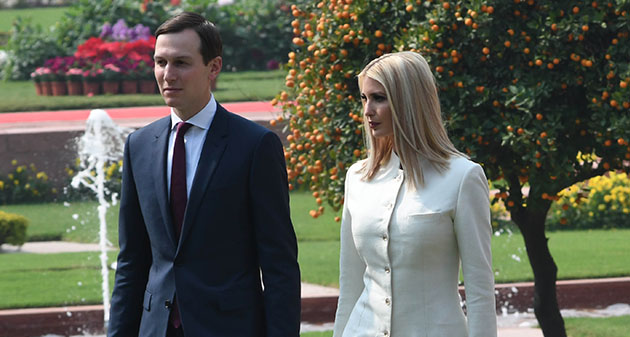 With Donald having left the presidency and Washington behind, though, Ivanka has pretty much disappeared from the public eye of late.
Ivanka Trump – new Florida life
In December of last year, Ivanka and Jared bought a $30 million piece of land on the island of Indian Creek Village, Florida, also known as the "Billionaire Bunker". According to Page Six, the couple bought the 1.8-acre waterfront land from singer Julio Iglesias.
Many of their friends have decided to leave New York City for the Hamptons or Florida, so perhaps this influenced them.
"The Kushners have been looking to purchase property in Florida for quite some time, and will also maintain their home in New York," a source told Page Six.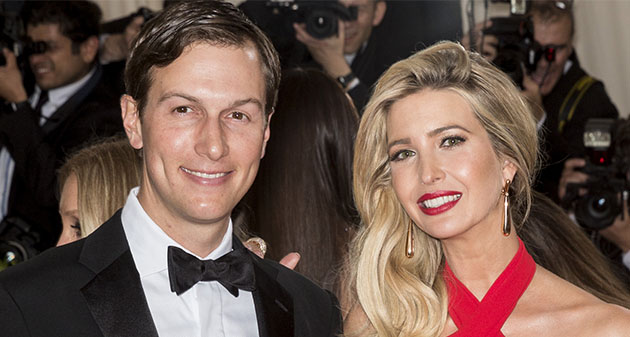 However, a house has yet to be built. In the meantime, Ivanka and her husband have leased a luxury condo near the island, in the beach town of Surfside, Miami Beach.
Focusing on her family
Donald Trump had his hands full with several legal cases after leaving the White House, and that meant that Ivanka and several of Trump's other children were also involved, since they are officially part of the Trump organization.
Back in April, Aixos reported that Ivanka was going to be an "informal adviser" for a new nonprofit group dedicated to "perpetuating former President Trump's populist policies."
Since moving to their Miami Beach condo, she and Jared have been visiting Donald Trump at the Mar-a-Lago club in Palm Beach, Florida "less and less frequently", according to CNN. It also seems as though Ivanka doesn't really want anything to do with her father's political career.
"They weren't around for the usual spring and summer events at Mar-a-Lago," a family friend told CNN.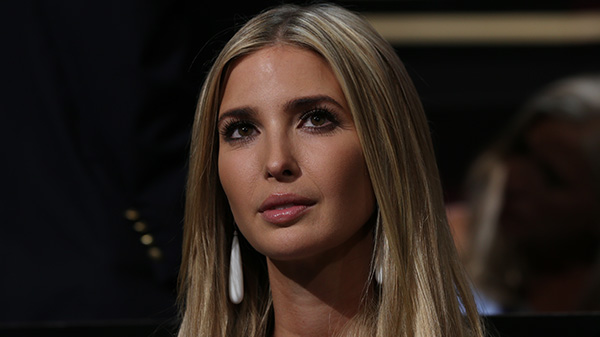 Donald Trump has continued to claim that the 2020 election was "stolen", but Ivanka wants a simpler life, according to two CNN sources close to the family. They said that Ivanka is "having to walk a fine line between embracing her father and distancing herself from his election lies."
A number of months ago, reports of Ivanka actually continuing her career in politics came to light when it was rumored that she might challenge senior Senator Marco Rubio for the Florida seat.
Spotted for first time in 2 months
However, Ivanka soon denied that it would ever happen, labeling Rubio a "good personal friend".
"I know he will continue to drive meaningful progress on issues we both care deeply about," she told CBS.
At the same time, her husband Jared Kushner is looking to pursue a life outside of the spotlight as well. According to the New York Times, he is keen to "focus on writing his book" and establish a "simpler relationship" with Donald Trump.
So what will Ivanka do moving forward? Well, according to a Fox News source, the simple answer is spend more time with her family. She and Kushner have three children, Araballa, Joseph and Theodore, and they're now settling into their new Florida life.
Ivanka reportedly wants to be closer to her family and do all those things they might have had to skip during the stressful period of the parents being advisors to the President.
Do you think Ivanka Trump should pursue a career in politics? Give us your opinions in the comment section.
Meanwhile, share this article on Facebook with friends and family!