Kat Von D became a world-renowned tattoo artist and celebrity after starring on the reality television show Miami Ink. The 40-year-old was born in Mexico and started tattooing at 16. Little did she know at the time that her hobby would become a lifelong passion.
Instead of opting for an ordinary education, Kat decided to drop out of high school to follow her passion for tattoos. Today, she is happily married, raising a child, and trying out a career in music. Of course, at the same time she's had her fair share of setbacks. 
So how did Kat Von D become a celebrity tattoo artist? And what is she doing today? This is all you need to know about her life!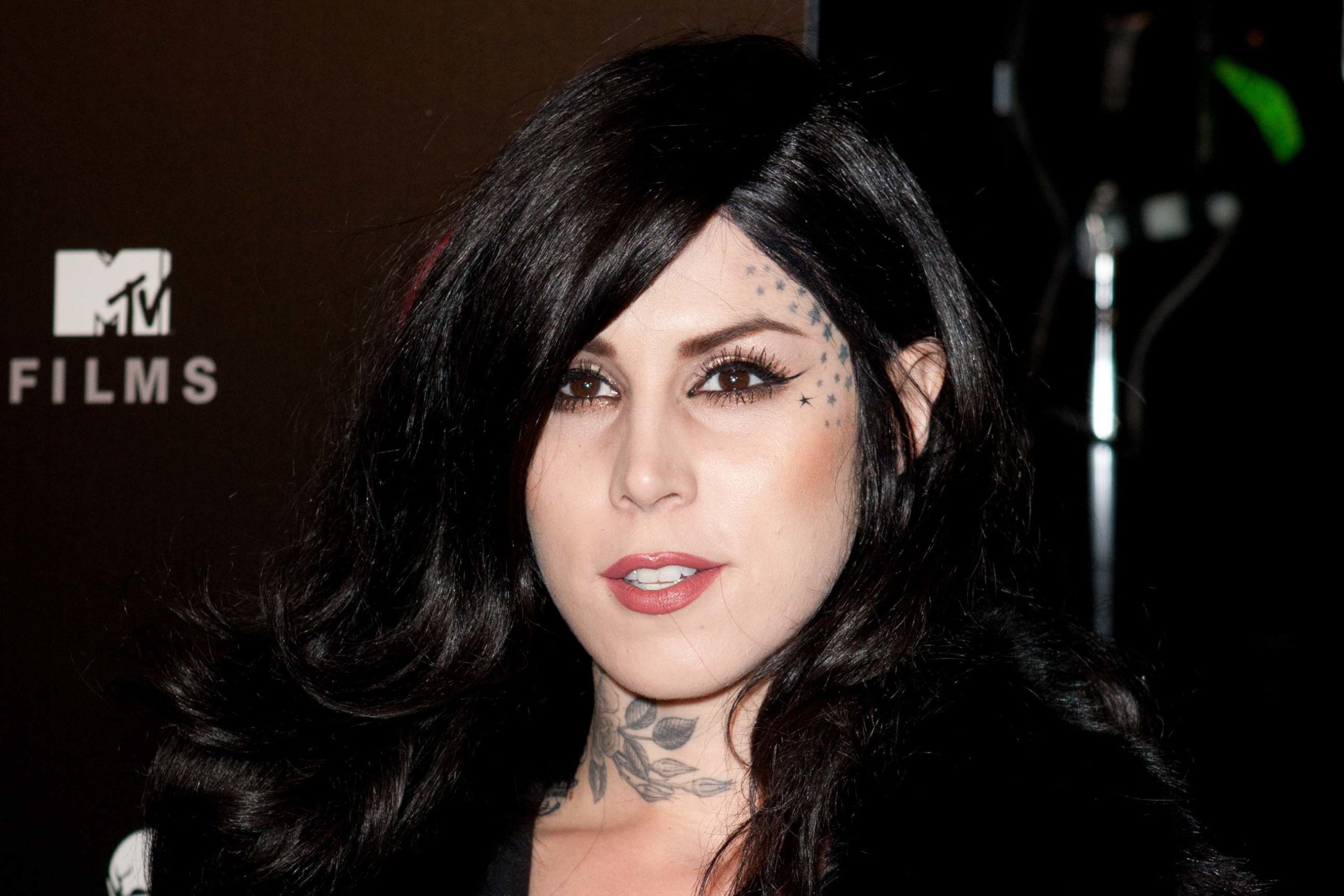 Kat Von D was born Katherine von Drachenberg on Mars 8, 1982, in Montemorelos, Nuevo León, Mexico.
Both her parents were from Mexico and active Seventh-day Adventist Church missionaries. As a result, it wasn't all that surprising that they grew concerned when their daughter became interested in punk music and dressing in black. Not to mention her later obsession with tattoos.
Kat Von D – early life
Von D's family moved to Montemorelos when her father got work as a missionary doctor.
Writing for Popsugar in 2016, recalled that they didn't have electricity or running water for a long time. Moreover, she took baths in a plastic bucket when she was young, and one of her earliest memories is "running around barefoot on the packed dirt," which formed the floor of their home.
Though she didn't exactly live a life of luxury growing up, Kat Von D is very proud of her origin.
"At the end of the day, where I come from doesn't define me," she wrote.
"But like any life experience, it's helped shape this beautifully charmed life of mine that I could never take for granted."
When Kat Von D turned six, her family immigrated to the US. They settled in Loma Linda, California, where their new life began. A decade later, Kat became a US citizen.
"I was six years old, and the seven hour drive that it took to reach the Texas border felt like weeks," she recalled. "Even though I didn't fully understand what big changes were ahead, I felt it. I think we all did."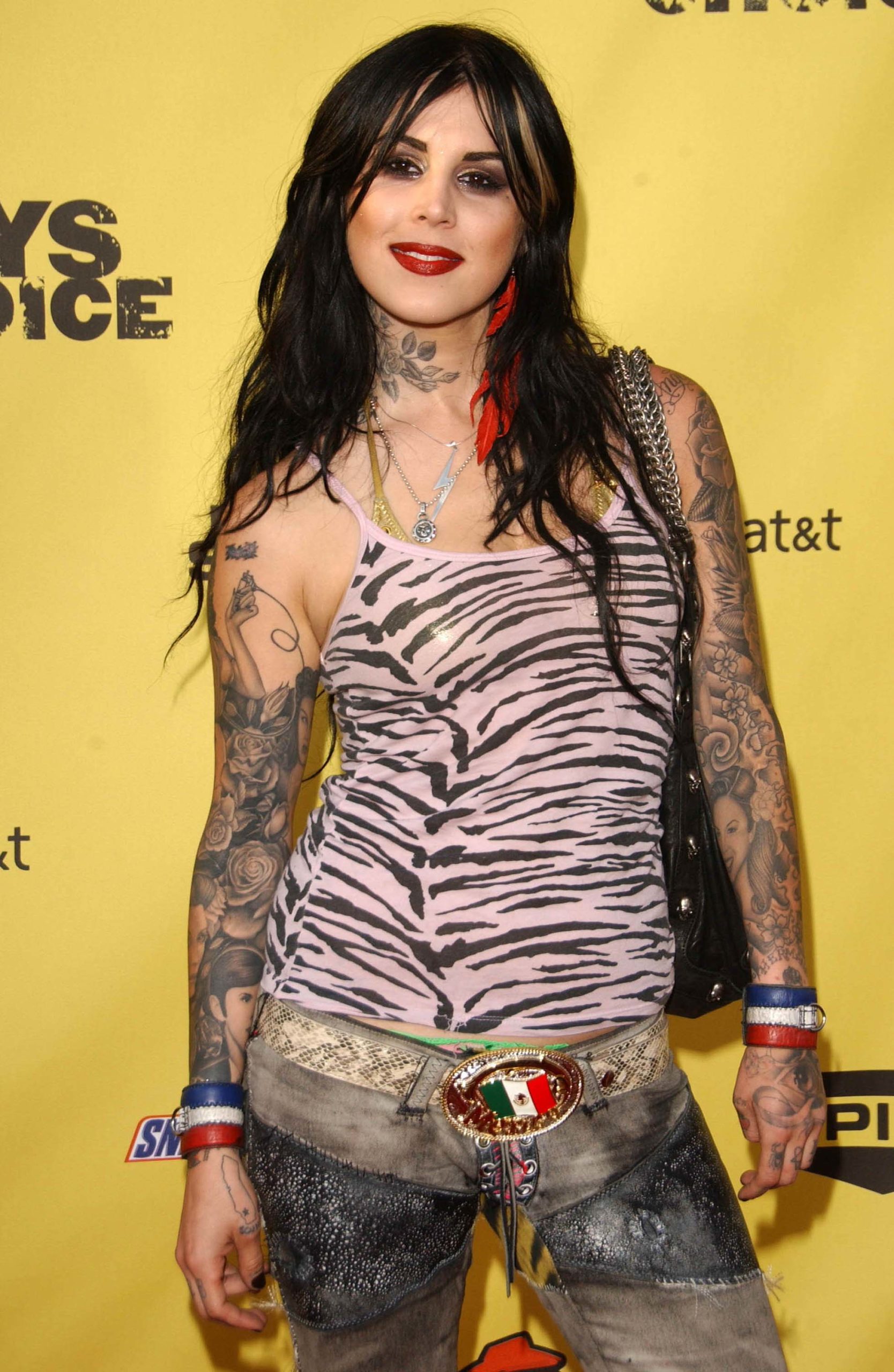 As Kat became a teenager, she fell in love with theatrics and the drama of makeup. She used beauty products as a tool to express what was happening within her.
First tattoo at 14
"I was inspired by music, music, music!" she told Dazed Digital.
"I remember once I discovered punk-rock music, it wasn't necessarily a style that I was emulating, but I subscribed more to the feeling of being free. The honesty that comes from 'not giving a f—.' That's what really shaped my style."
Kat went to school and dreamed of the future, but this also marked a tough time in her life. Speaking to Yahoo Entertainment, she revealed that she suffered from physical, mental, and emotional mistreatment. Her parents didn't know anything about it, mind, and it's nothing she blames them for.
"I love my childhood, I think I had a great childhood. I think my parents made a huge mistake in sending me to a school, but that was under the guise that it was going to help me in a way that it didn't. And again, I don't think it's their fault or anything," she said.
Music and makeup were two of her most significant interests growing up. But by age 14, she had found another passion. She reportedly got her first tattoo the same year – a small Misfits skull – and it was then that she began tattooing others. The young Von D used a homemade tattoo gun made from a guitar string alongside a motor made for a cassette player.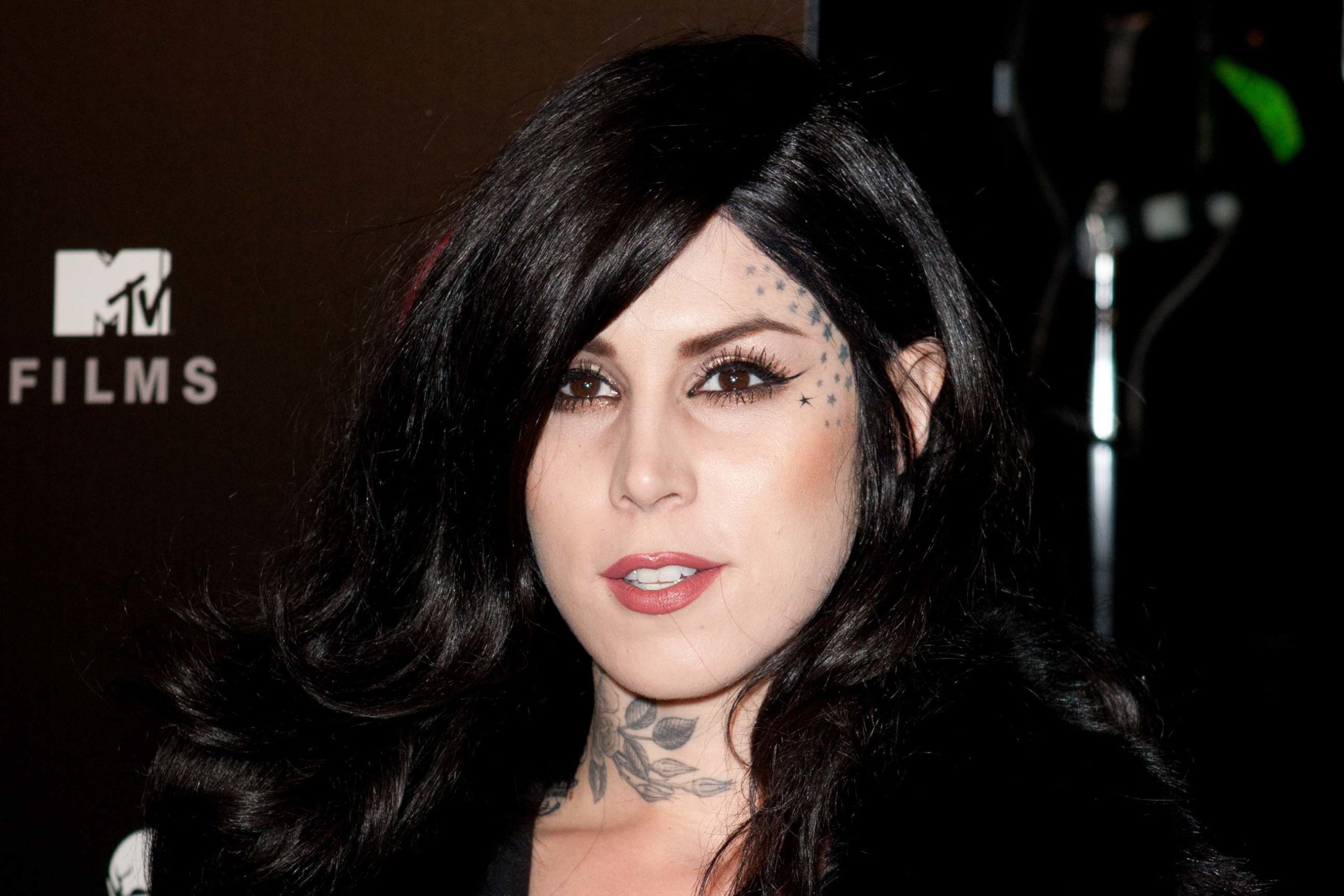 It was clear that Kat Von D was a very talented tattoo artist from the beginning. Though her parents were missionaries for the church – where her taste in clothes, music, and tattoos might not have been the norm – they fully supported their daughter.
Kat Von D on 'Miami Ink'
At 16, Kat started up her own tattoo shop. After that, she "stopped going to school," which she admits was "really scary" for her mom and dad.
"I really felt like it was a luxury to be able to do something that you love," she told The Fix in 2016.
As a teenager, Kat got a job at Sin City Tattoo in San Bernadino, Los Angeles, California. The owner, Dave Smith, took her under his wings, teaching her everything she needed to know to become a true tattoo artist.
"I took my portfolio in and all of my drawings and said to the guy who ran the shop, 'look, I know I'm under age but I really want to do this,'" Kat recalled.
"And he said, 'I will take you on. I can see from your work that you are really good, and you can go somewhere with this.' Dave taught me a lot about all aspects of tattooing, sterility, needles, and machines, things that I really had no clue about as I had missed out on the apprentice side of things."
Kat stayed at Sin City Tattoos for about a year before moving to Los Angels, where she continued to perfect her craft. It didn't take long before people began to realize that she was a true tattoo star. In 2005, she was asked to fill in for tattoo artist Daren Brass on the TLC show Miami Ink – and Kat suddenly became a celebrity.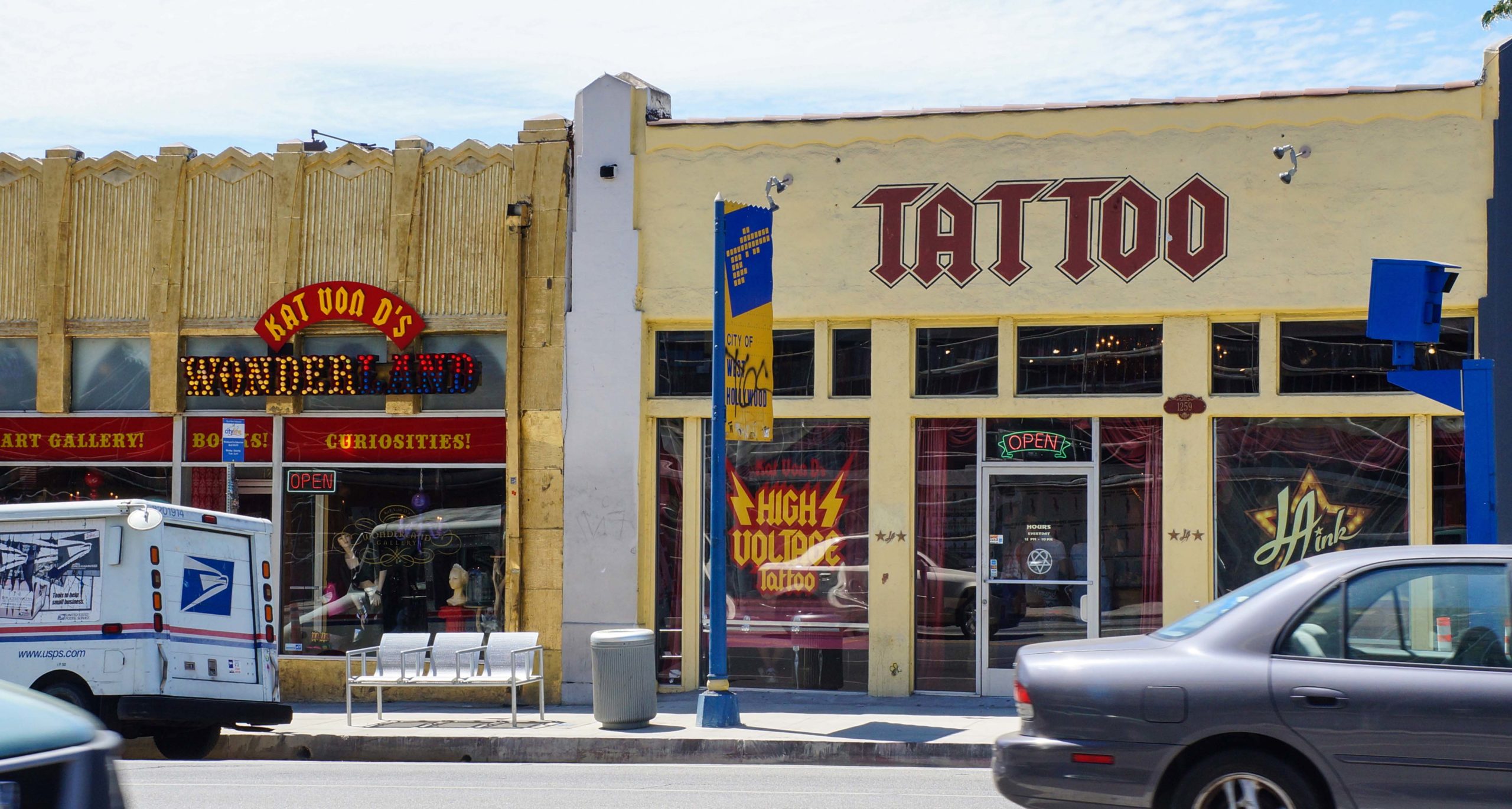 "The network had wanted to add a female artist to the crew for some time, and Chris Garver, who owns the shop where I work now in LA, vouched for me, and that was pretty much it, I got on the show," she explained.
Got her own spinoff 'LA Ink'
"It's really hard for me to be embarrassed, so being in front of the camera wasn't too difficult, though at first, it was kind of annoying getting used to all of the behind-the-scenes stuff, the cameramen, the lighting crew. There's so much going on that viewers obviously don't see, and we have to get used to all of that. But no, it's not a big deal to me and now I could tattoo with a million people around me watching, it doesn't really matter."
At first, Kat thought the concept of a tattoo-themed television show sounded boring. However, being the first female star of the show excited her.
Her time on the show was largely a success, though Kat revealed to PR.com that "there was friction" between herself and other cast members. After two years, she decided to leave Miami Ink, though her television career was hardly over. No, Kat got her own spinoff show, LA ink, which premiered the same year.
Speaking with Inked Magazine, Kat said that her show had "triple the amount of viewers" that Miami Ink had. She had described the Miami version as "monotonous and repetitive," but felt different regarding her own spinoff series.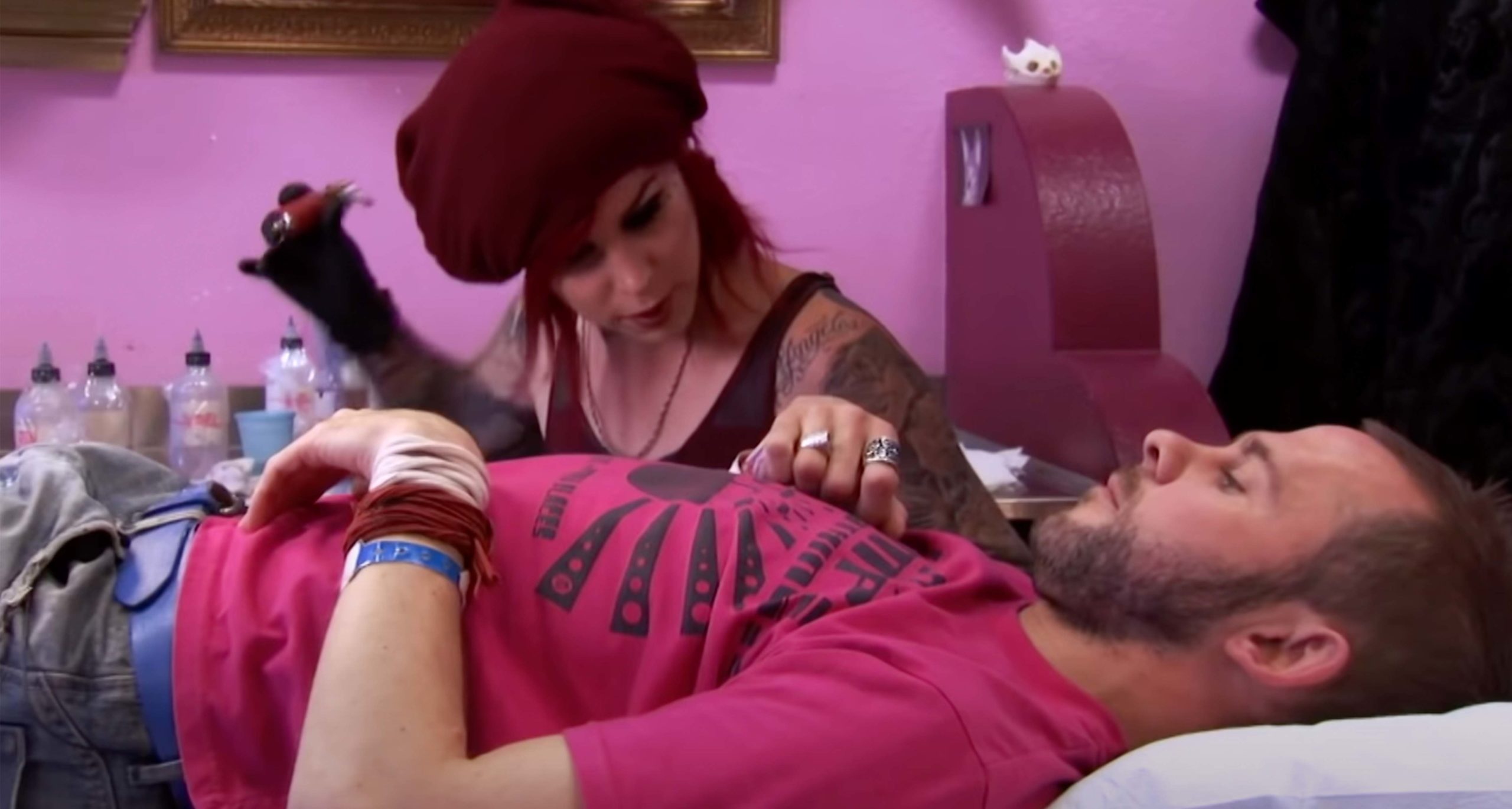 "I never thought that I would care about that stuff, but after reading emails [from viewers], I don't want kids to think it's cool to be a wastoid," she said.
"The first time I was on 'Miami Ink' I said I dropped out of high school at 14, after two weeks. Then I get 12-year-olds telling me they want to drop out of school and be a tattooer too. I was like, 'F—!' That is not something I promote at all."
Guinness World Record holder
Besides becoming a hugely popular and world-class tattooer, Kat also made the Guinness World of Records for the most tattoos given in one day.
In 2007, she tattooed a Guinness-approved Los Angeles logo in red-and-black ink on 400 people. She charged $20 each, with the proceedings going to a nonprofit organization called Vitamin Angels.
Kat later explained that she drank minimal liquids and only took breaks of around three minutes. According to the World Record Academy, more than 1,000 people were in the queue hoping to get a tattoo from Kat.
Unfortunately, her record didn't last that long. Later, a man named Robbie Koch managed 577 tattoos in one day, breaking Kat Von D's record.
Around the time that Kat Von D became a professional tattoo artist, she also married for the first time. In 2003, she and famous tattooer Oliver Peck tied the knot. Sadly, their marriage only lasted four years – but love would find Von D again.
In 2018, just months after the couple made it official through their Instagram pages, Kat Von D was a married woman again. She and Rafael Reyes – also famous as Leafar Sayer, artist and known for creating the music genre Cholo goth – tied the knot.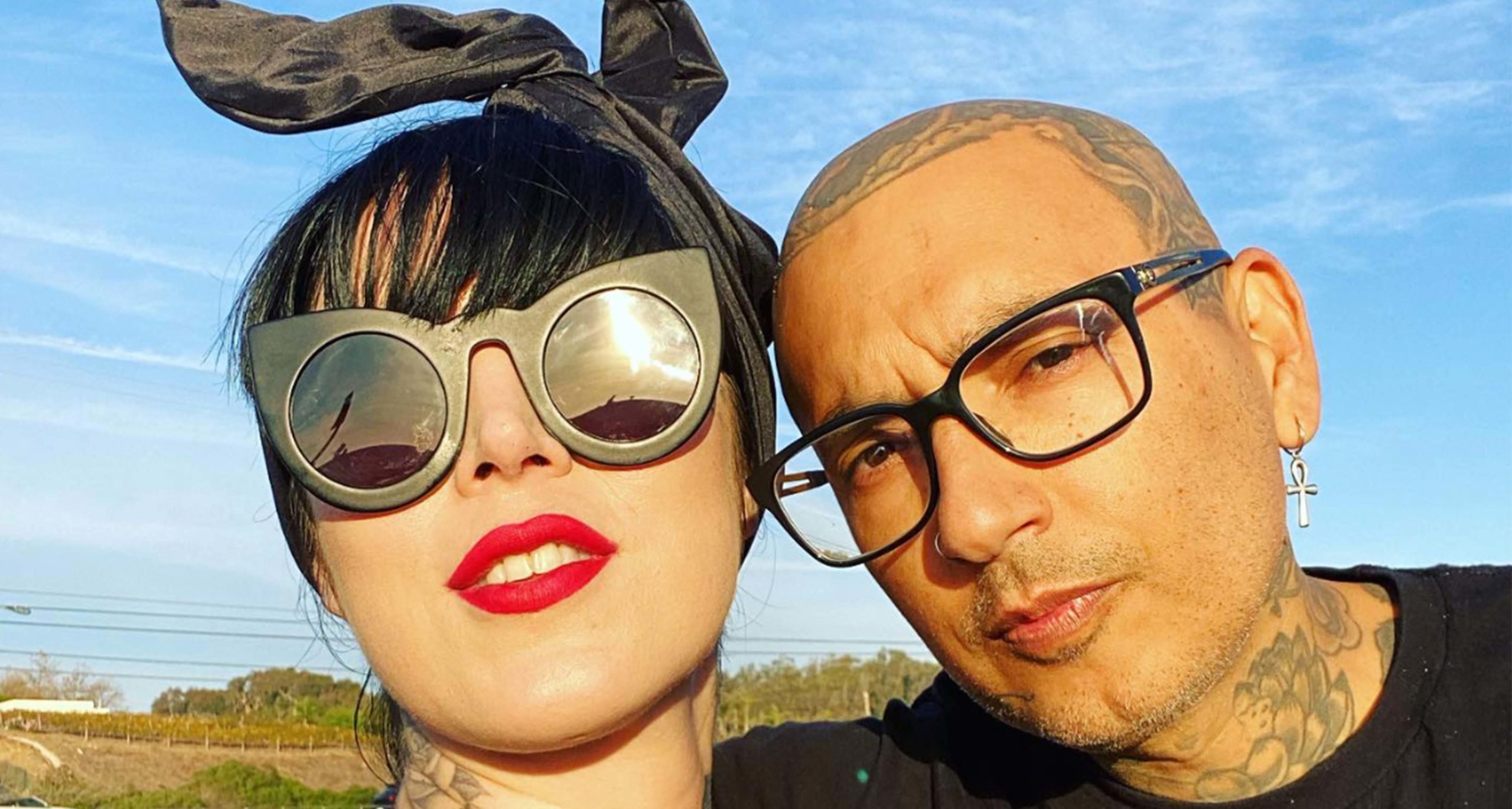 It appears that the two are deeply in love, and not just because they married twice(!).
Kat Von D – family, husband, children, net worth
Yes, four months after their first wedding, Kat and Reyes walked down the aisle a second time. In a gothic-themed wedding, D was wearing a red long-sleeved gown with devil horns, while all the guests turned out in black.
When she was very young, Kat decided that she never wanted kids. Back in 2012, she said: "I've known since I was seven years old that I was never going to have kids. I just always imagined myself as this worldly, traveled gypsy lady. It's not what I want, and I don't want to put my body through it."
Fast forward some years, though, and things have changed. On December 2, 2018, she shared the fantastic news that she had given birth to a son, Leafar Von D Reyes.
"Meet our beautiful baby boy," she wrote at the time. "Thank you to all our beloved friends+family, fans+followers for your patience in us announcing his long-awaited arrival!"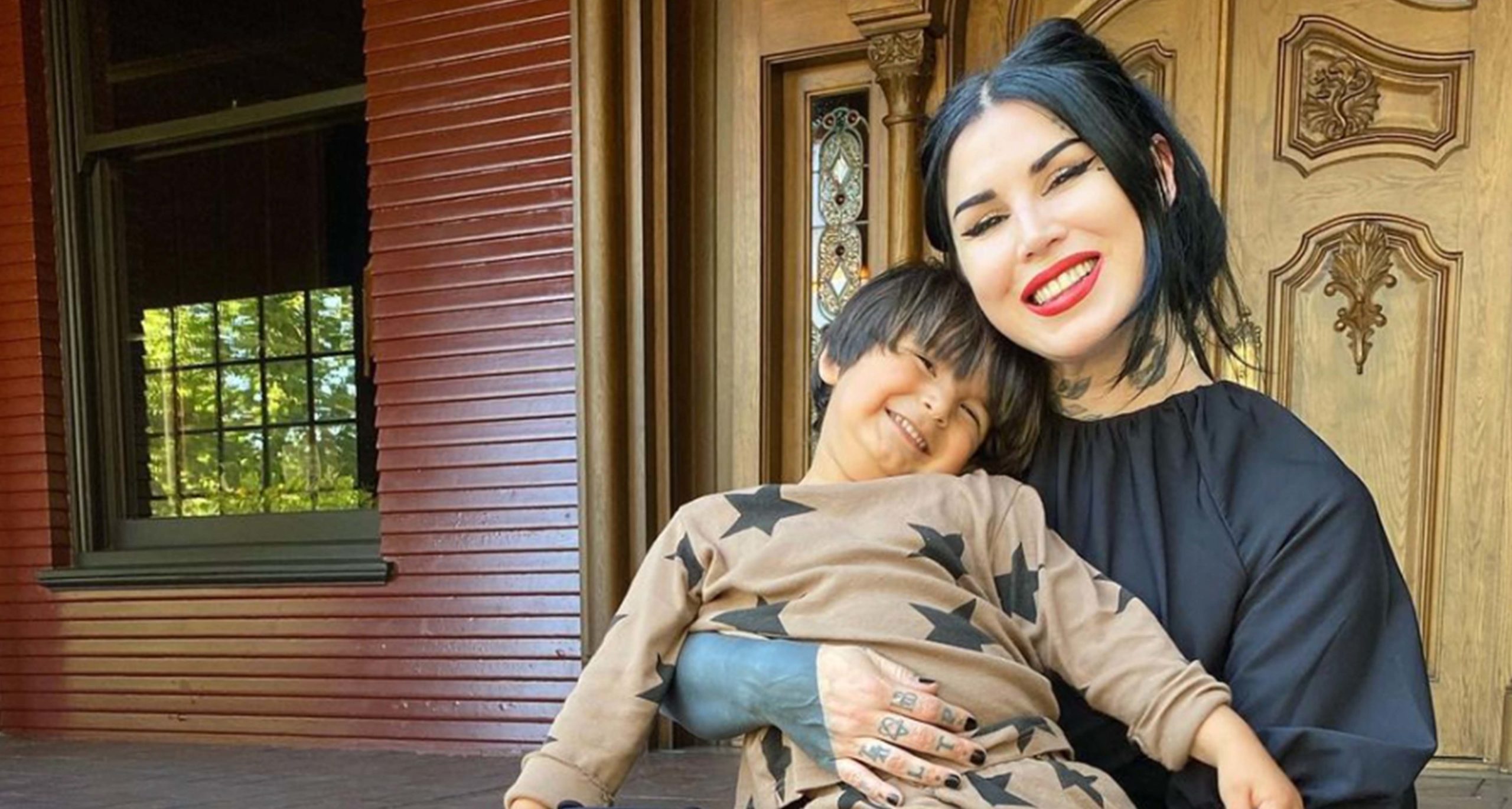 While Kat has made a stellar name for herself as a tattoo artist, she broadened her empire in 2018 when she created the makeup brand Kat Von D Beauty. The brand made her plenty of money; as of today, Von D's net worth is around $30 million.
At the same time, certain controversies, such as product problems, overshadowed some of the success.
In November 2019, Von D launched her vegan shoe line, Von D Shoes. Just months later, it was announced that she was leaving her makeup brand after 12 years.
Kat Von D – music career
"It has become clear to me that I just can't do everything at the maximum capacity," she said in a press release at the time.
"I decided I wanted the makeup line to continue to thrive and grow." 
Today, Kat Von D has another ball in play. In 2021, she released her debut music album Love Made Me Do It. She reportedly wrote all the songs herself.
Speaking with Euphoria Magazine in February 2022, the 40-year-old revealed that she is now planning for a US tour.
Moreover, she's writing songs for a second album.
"To be honest, for the most part it's been such positive response to the music that even I was surprised. I was expecting more negative criticism but that hasn't been the case. Sometimes I will see people saying like, 'oh you need to stay in your lane or stick with tattooing.'" Kat Von D said.
"But I always felt like one of the most inspiring artists who I've been brought up with was Salvador Dali. He was known for his paintings but he also did cookbooks and wrote books on poetry and designed architecture and furniture and jewelry, I think he even had his own fragrance line. You don't have to be a one-trick chump," she added. "You can do more than one thing and you can do it well, it's just a matter of how much time you want to put into it."
Do you like tattoos, just like Kat Von D, or do you not? Please give us your opinion in the comment section.
Meanwhile, share this article o Facebook if you remember Kat Von D on 'Miami Ink'!