Maggie Smith has spent her whole life in show business. Starting as a star in theatre, the legendary British actress moved on to work in some amazing classics for both an older and a younger audience.
The 88-year-old is still working as an actress to this day. However, Maggie Smith has also been through some tough times, with her beloved husband, Beverley Cross, passing away in 1998.
Maggie Smith was married once before she met Cross, but their love story is quite magnificent. They fought all odds – which made their romance sparkle. This is all you need to know about Maggie Smith's life.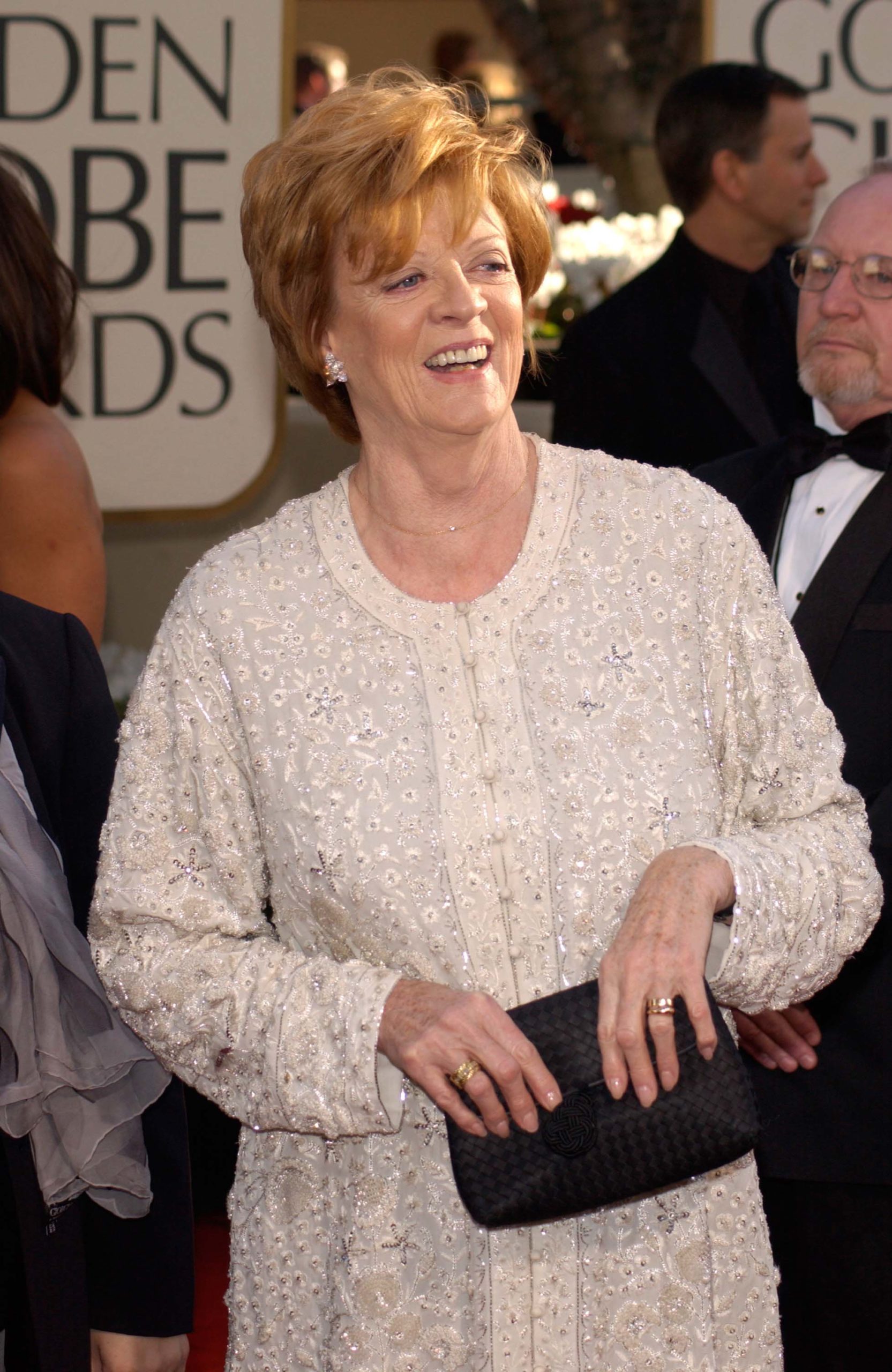 The funny thing about actors – and culture overall – is that you never quite know when to discover something new. Maybe it was just last year you found the music of The Beatles? Or did you become the first one to hear a new band's first song last week?
Since most music, films, and paintings are timeless, it makes it even easier to discover something that you will love with all your heart. But, other times, it just takes some time.
Maggie Smith – legendary actress
A person that exemplifies this ideally is actress Maggie Smith. The younger audience probably knows her best as Professor Minerva McGonagall in the Harry Potter films. In contrast, others have recognized her true brilliance in the highly-recognized Downtown Abbey, where Smith stars as Violet Crawley, Dowager Countess of Grantham.
But when looking back on Maggie Smith's career, it is pretty extraordinary. It goes back to the time when she was still a teenager, and since, she's worked with geniuses such as director Ingemar Bergman, winning Academy Awards and starring in some legendary films and shows.
Maggie Smith has lived a relatively quiet life outside of the spotlight, but when looking at her professional career, one thing is for sure; The people she's worked with adore her both on an offset, and it seems like she can take on any project that comes her way.
So how did Maggie Smith get to the point where she is today? And why didn't she feel like she was an actor on Harry Potter and Downtown Abbey?
Here is all you need to know about Dame Maggie Smith – and a look at the place where she lives today.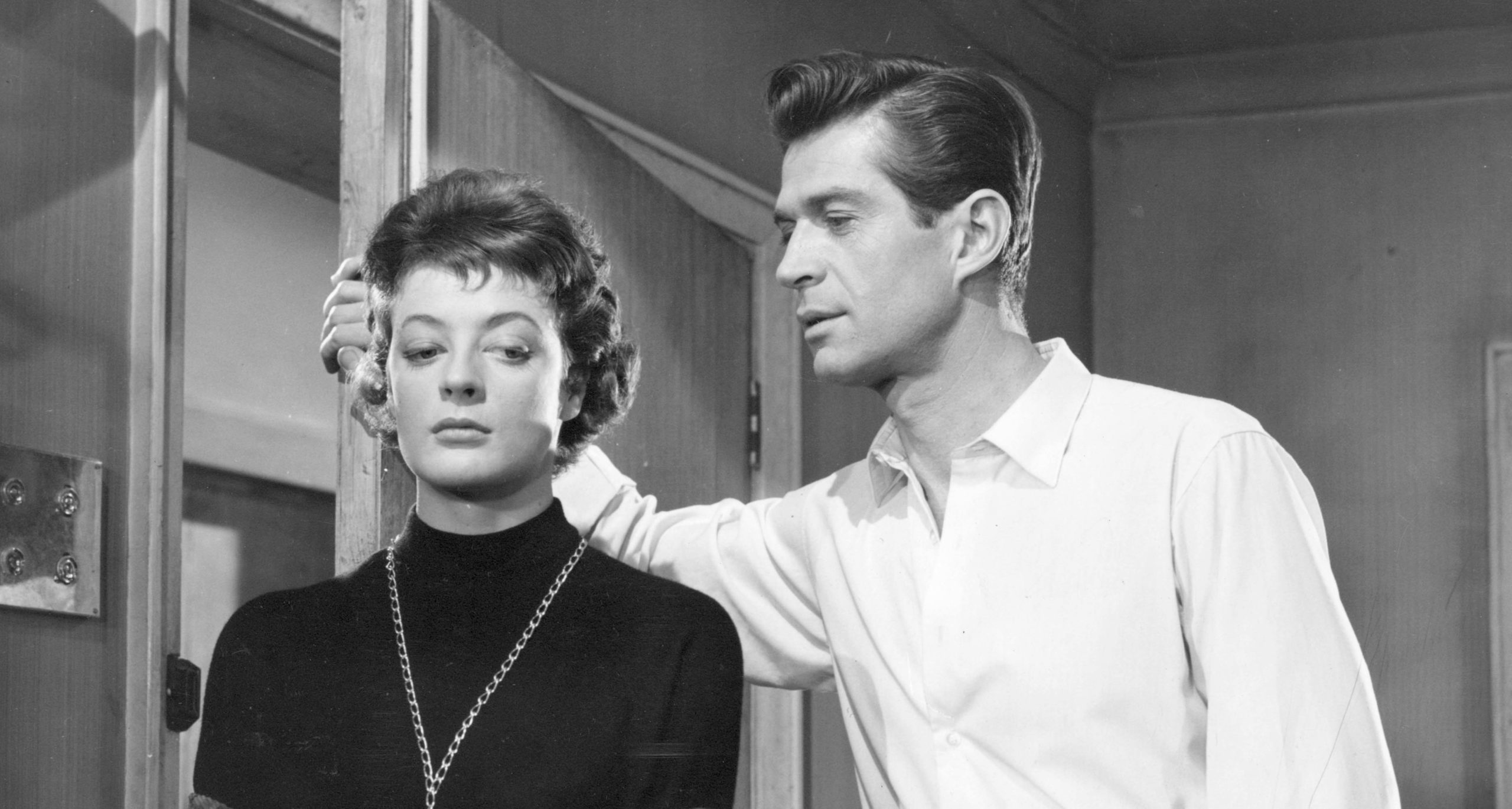 On December 28, 1934, Maggie Smith was born in Ilford, England. When she was only four years of age, her family moved to Oxford, where her father had gotten a job at the University.
Maggie Smith – early life
As a teenager, Maggie showed remarkable talent for acting. When graduating from high school, she attended the Oxford Playhouse School in 1951 and stayed for two years, but Maggie Smith had already made her professional stage debut when she left. She doesn't know why she went into the business when looking back.
"Honest to God, I have no idea where the urge came from," she told Evening Standard. "It was such a ghastly time, and we didn't go to the theatre. I got into terrible trouble once because the neighbors took me to the cinema on a Sunday. But I had a wonderful teacher, Dorothy Bartholomew, who also taught Miriam Margolyes, and who encouraged me."
In 1952, she starred as Viola in the Oxford University Dramatics Society production of Shakespeare's Twelfth Night. And by that point, even though it was her first-ever professional job, it was clear that Smith had an exceptional talent for acting.
It didn't take long before Maggie Smith headed for the more prominent stages. She got her first Broadway part in New Faces of 1956, and the same year she starred in her first role on television, an uncredited role in Child in the house.
Smith continued her journey towards television and films, and when the 1960s arrived, it was clear that she was an extraordinary actress.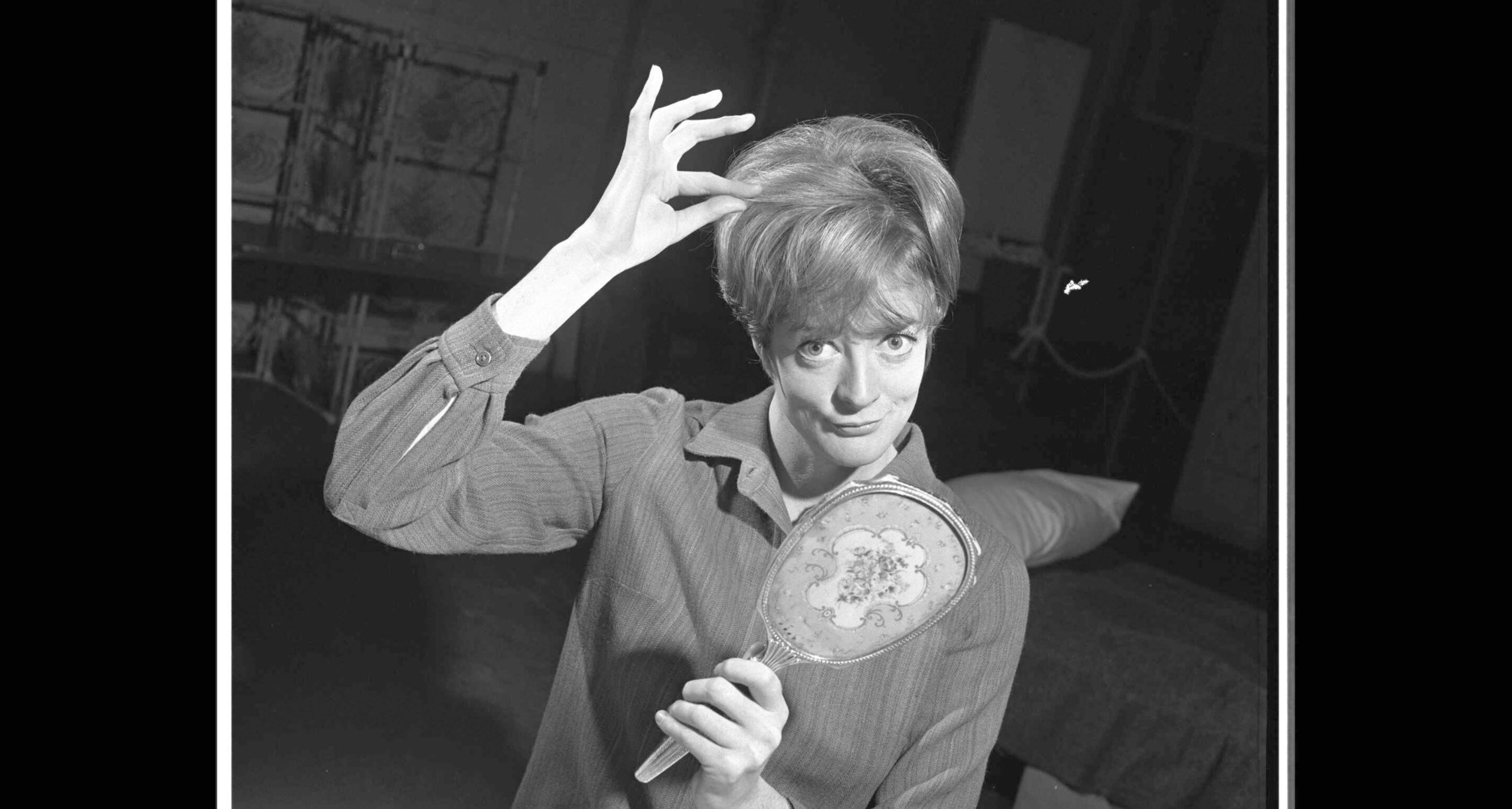 She joined Laurence Olivier's National Theatre of Great Britain as a founding member in 1963, and at that point, she was on the brink of a significant breakthrough. But when looking back on her career, Maggie Smith says that not one thing of her career has ever been planned.
Marriages, divorce, and children
"It's what turns up, quite honestly. When I started out, I didn't have any of this [film and television roles] in mind. Not a scrap of it. I just thought it was going to be all theatre and wonderful," she explained.
In 1965, Maggie Smith starred alongside Laurence Olivier in the film adaption of Othello, which earned her her first Academy Award nomination.
Maggie Smith earned herself a spot among the top actors in show business during the 1960s. She continued working in the National Theatre of Great Britain, starring in several big productions. In 1970, she even worked with the legendary director Ingemar Bergman, starring in his production Hedda Gabler at the Cambridge Theatre.
Also, on a personal level, the British actress settled down. In 1967, Smith married her first husband, actor Robert Stephens. They welcomed two sons in Toby Stephens and Chris Larkin.
Toby decided to keep his last name, while Chris changed it to Larkin. That was because he didn't want his parents to stall his acting career.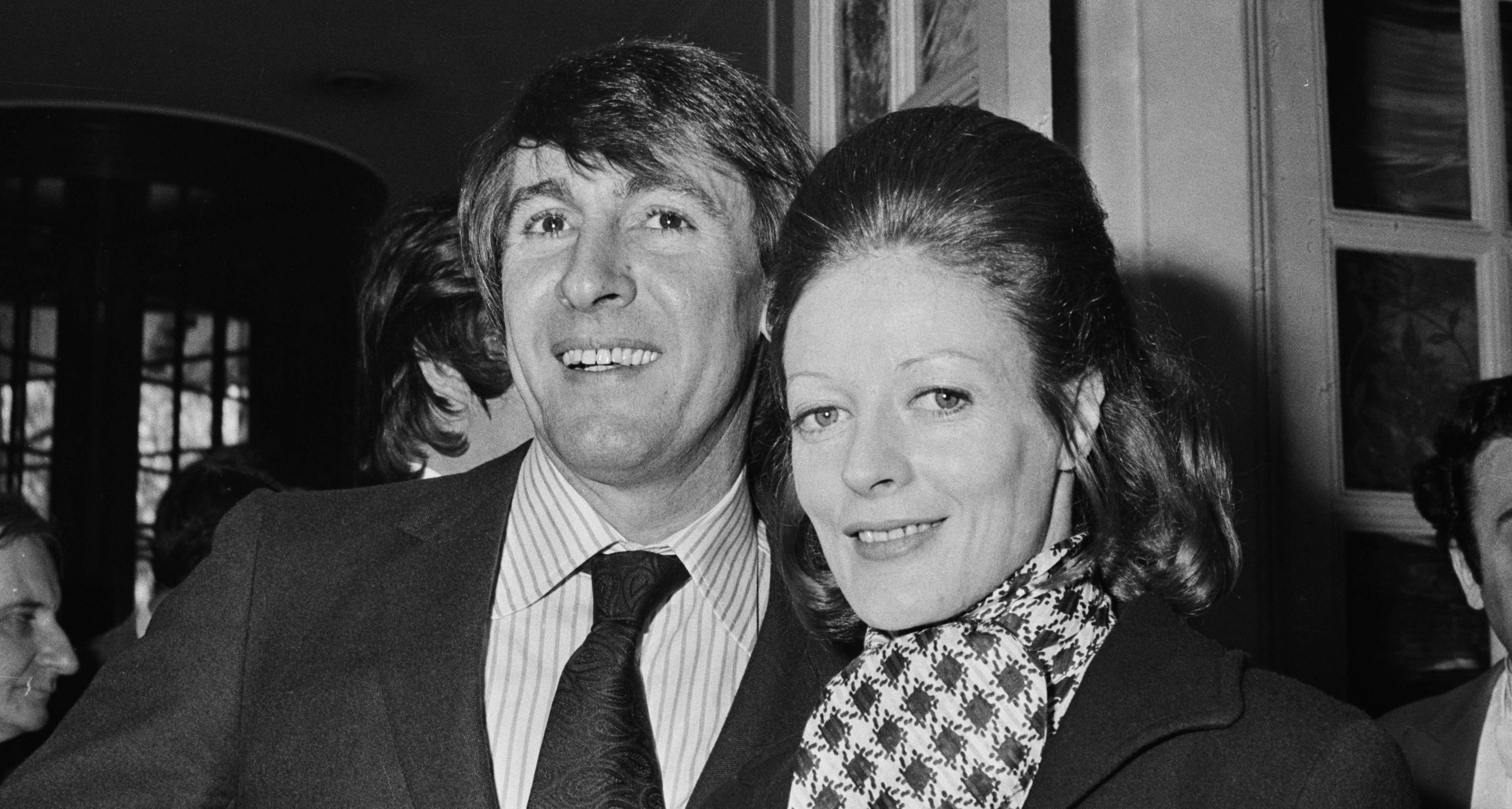 Maggie Smith received her first Academy Award nomination in 1965, but she'd be standing on stage with the statuette in her hand just years later.
Maggie Smith – two Academy Awards
In 1969, she received her first Academy Award for Best Actress in a Leading Role after starring as a schoolteacher in The Prime of Miss Jean Brodie. Nine years later, she won her second for Best Actress in a Supporting Role for her performance in California Suite.
From the outside, it looked like Maggie Smith's life was perfect. She was, what it seemed like, happily married, were raising two sweet boys, and had a career that was heading straight for the top.
But in reality, things weren't great on a personal level. Her then-husband Robert Stephens had mental health problems, and in 1970, he tried taking his own life.
"And after that, it was just hopeless. We had two little boys. He didn't understand. I sure as hell didn't understand. It got worse, and then it went on getting worse and worse. In the end, it was destroying everybody," Smith recalled in an interview with The Guardian. "And he was having so many affairs."
"I remember when he was diagnosed as hyper-manic asking what it meant and the doctor saying violent moods swings and indiscriminate sexual activity. And I thought 'that about covers it really.'"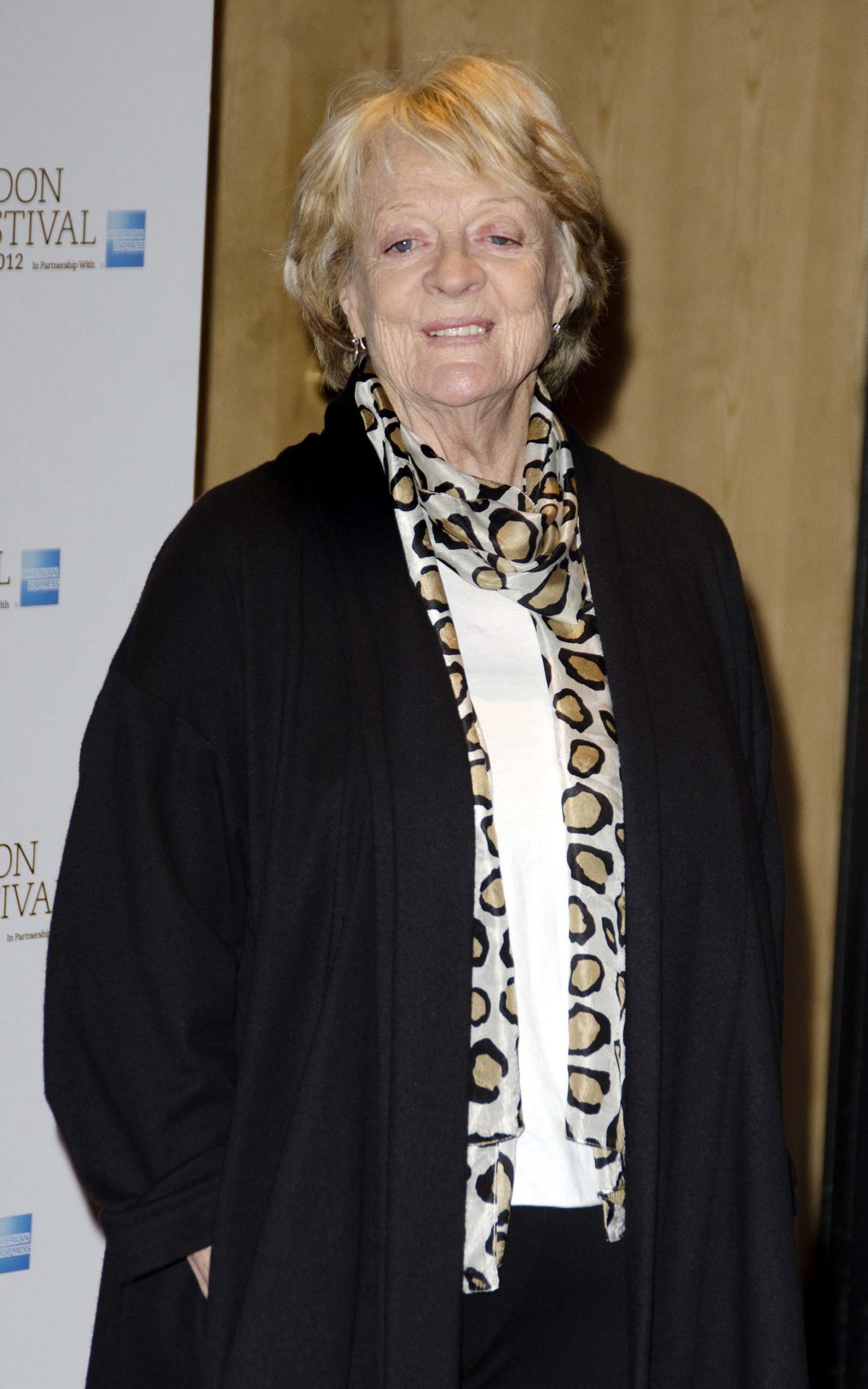 In 1973, Smith and Stephens divorced.
"I said 'it can't go on, and he said 'no, it can't.' Honestly, I don't think I could have mattered less to him by then. But by then, nothing mattered to him," she added.
Marriage to Beverely Cross
Two years later, Maggie married playwright and screenwriter Beverley Cross. Even though the two married in 1975, they actually had a brief history decades earlier.
They met for the first time in 1952 during a student revue in Oxford, where Beverley Cross was studying. According to a New York Times piece, he was immediately stunned by the then 18-year-old Maggie Smith, and couldn't let go of her.
At the time, Cross was married to classmate Elizabeth Clunies-Ross, but not long after meeting, Maggie and Beverley started an affair.
It ended a divorce for Cross and Clunies-Cross. But in the end, things didn't quite turn out the way they thought, as Maggie Smith already was to marry fellow actor Robert Stephens.
Beverley Cross continued on working in the entertainment business. He became a successful writer and did both theater and musical comedy productions. As mentioned before, Smith and Stephens's marriage ended in a divorce – and that's when the teenage lovebirds finally had their shot on love, tying the knot in 1975.
"I'm remarkably fortunate," she once said, as quoted by The New York Times. "When you meet again someone you should have married in the first place, itäls like a script. That kind of luck is too good to be true."
The two stayed married for 23 years. However, in 1998, Smith was struck by a huge tragedy, as Beverley Cross passed away at age 66.
Maggie Smith's husband passed away
At the time the cause of death wasn't known, but reports said that Cross had shortly before his passing was treated for a series of aneurysms. It was a shocking event that left Maggie devastated, feeling that life felt "pointless."
"I don't know. It seems a bit pointless. Going on one's own and not having someone to share it with, she said. "They say it [the pain] goes away, but it doesn't. It just gets different. 'It's awful, but what do you do?"
As mentioned before, Maggie Smith's hugely successful career and magnificent performances in the 1950s up until the 2000s might not be known for the younger audience. She earned two more Academy Award nominations in 1985 for her role in A Room With a View and in 2001 for Gosford Park.
However, younger people were to see the fantastic skills of Smith as she was cast in the 2001 film Harry Potter and the Philosopher's Stone as Professor Minerva McGonagall.
Alongside child actors Daniel Radcliffe as Harry Potter, Rupert Grint as Ron Weasley, and Emma Watson starring as Hermione Granger, Smith became a worldwide star among the wider audience.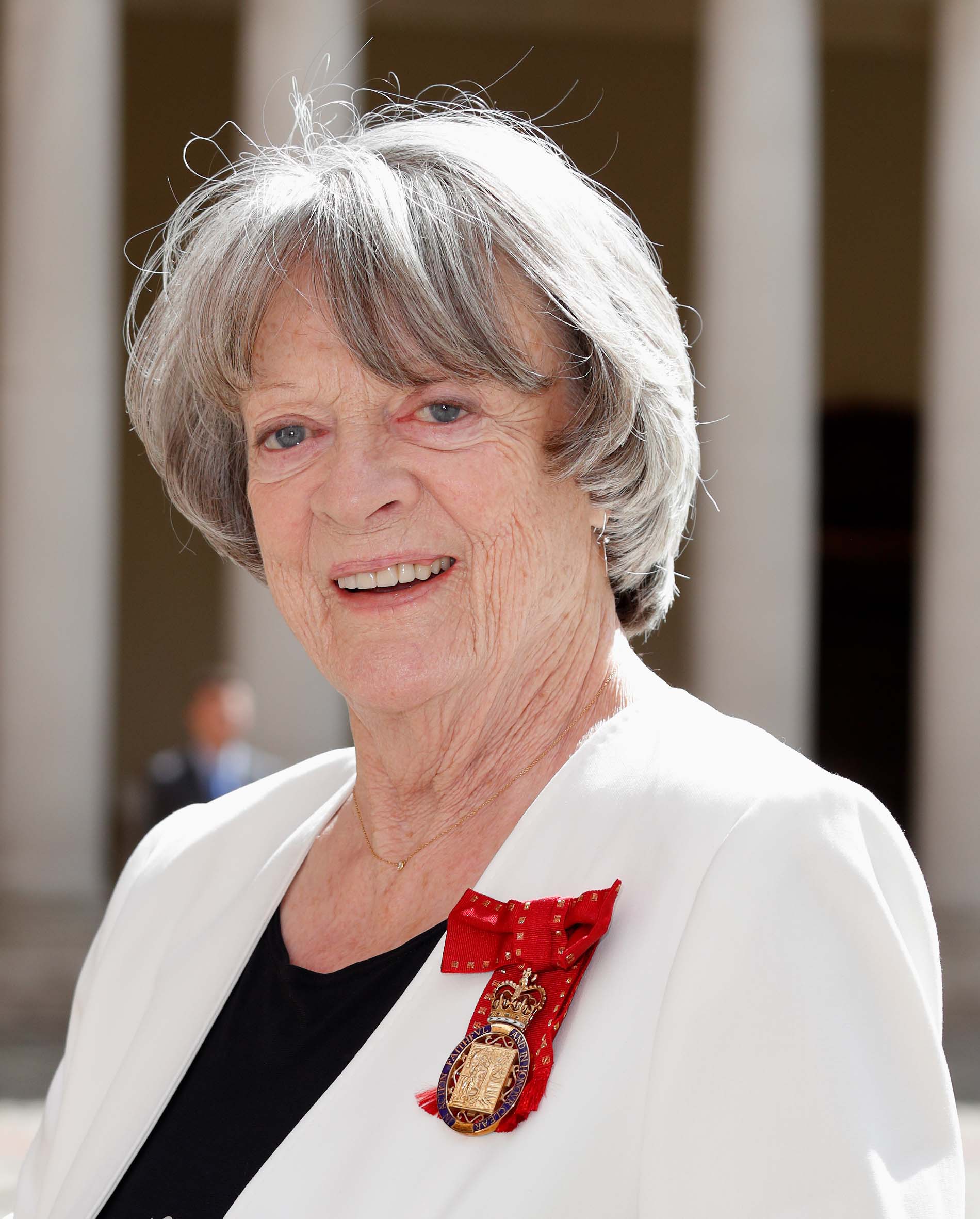 Among the cast was legendary late actor Alan Rickman starring as Professor Snape. But looking back at it, Maggie Smith didn't quite like her part in the film, at least regarding her acting.
"Didn't really feel I was acting"
Speaking with Evening Standard, Smith explained that the role wasn't entirely her cup of tea because they mostly did reaction shots rather than pure acting. But nevertheless, it was something both she and Rickman complained about.
"I am deeply grateful for the work in Potter and indeed Downtown, but it wasn't what you'd call satisfying. I didn't really feel I was acting in those things," Maggie Smith said.
Maggie Smith appeared in six of the seven Harry Potter films that were made, and alongside her cast, she was nominated for several awards.
But the world of Harry Potter, including witches, sorcery, magic, and funny-looking clothing, was soon after gone, as Maggie Smith went on to star in another, very successful, project.
In 2010, Smith first appeared in the television series Downtown Abbey, starring as Violet Crawley, Dowager Countess of Grantham. Between 2010 and 2015, Smith starred in 52 episodes of the 15-time Emmy-winning series. She also appeared in the 2019 film, and according to IMDB, Smith will star as Violet Crawley in the sequel set to be released later this year.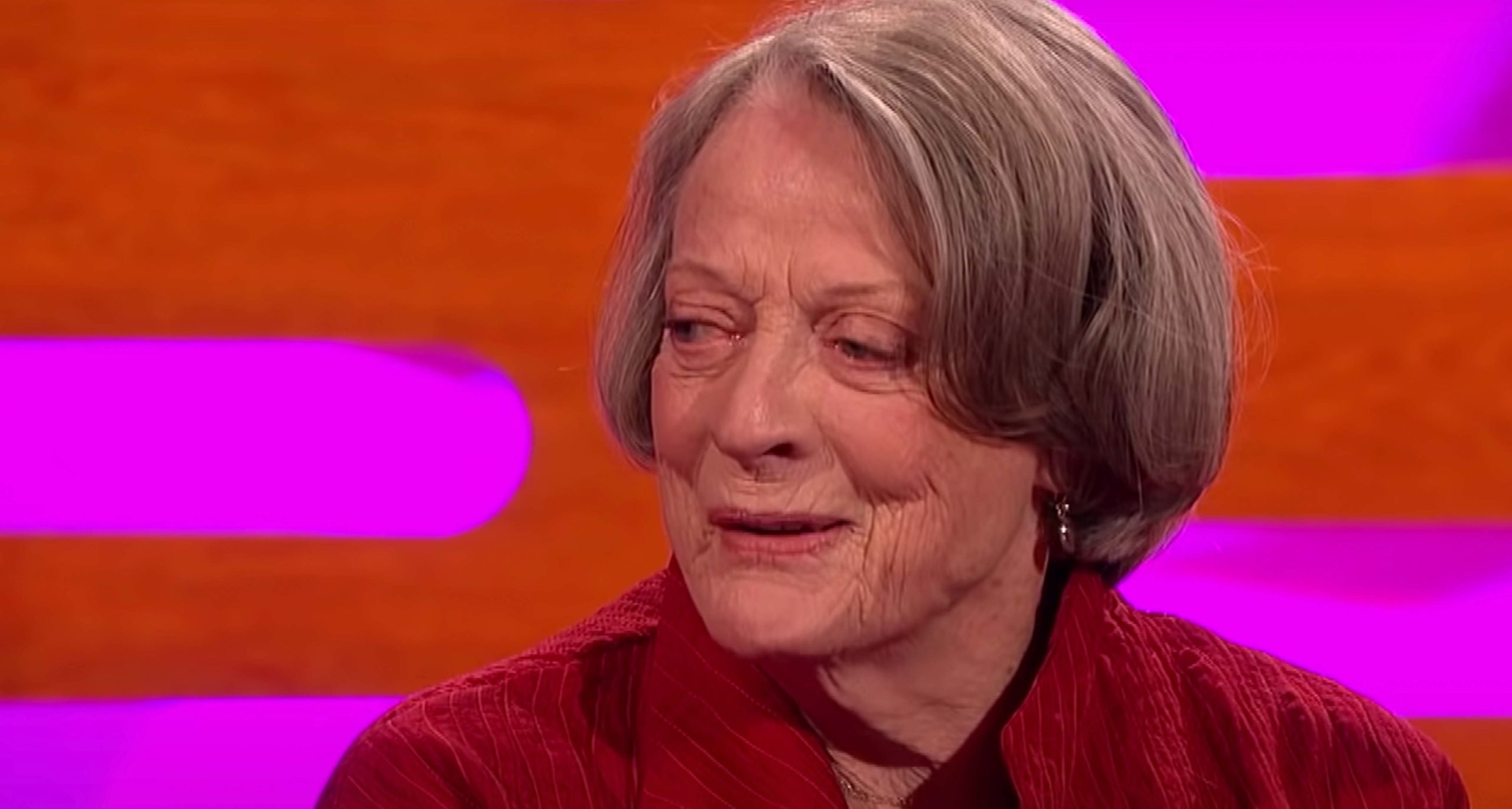 The legendary actress previously said that she didn't think she'd be appearing in any Downtown Abbey film at all.
Maggie Smith in 'Downtown Abbey'
"No, because honestly, she was about – by the time we're through – she must've been 110. So, I couldn't go on and on and on. I couldn't. It just didn't make sense," she said while appearing on The Graham Norton Show. "I was firmly convinced it would start with the funeral. I could croak it, and it would just start with the body."
Sure, Maggie Smith got even more recognition because of her performance in Downtown Abbey. But at the same time, it changed her life rather drastically after starring on the show – which she's never seen an episode of.
"It's ridiculous – I was able to live a somewhat normal life until I started doing Downton Abbey," she said. "I know that sounds funny, but I am serious. Before that, I could go to all the places I wanted and see all of the things that I like, but now I can't, which I find incredibly awful.. flattering, but awful."
Even though Maggie Smith is considered one of the most famous and distinguished actresses' in the world, having self-doubt is possible anyway.
In fact, Maggie hates to watch herself on screen, explaining that you are helpless to stop it once it has aired, making her terrified.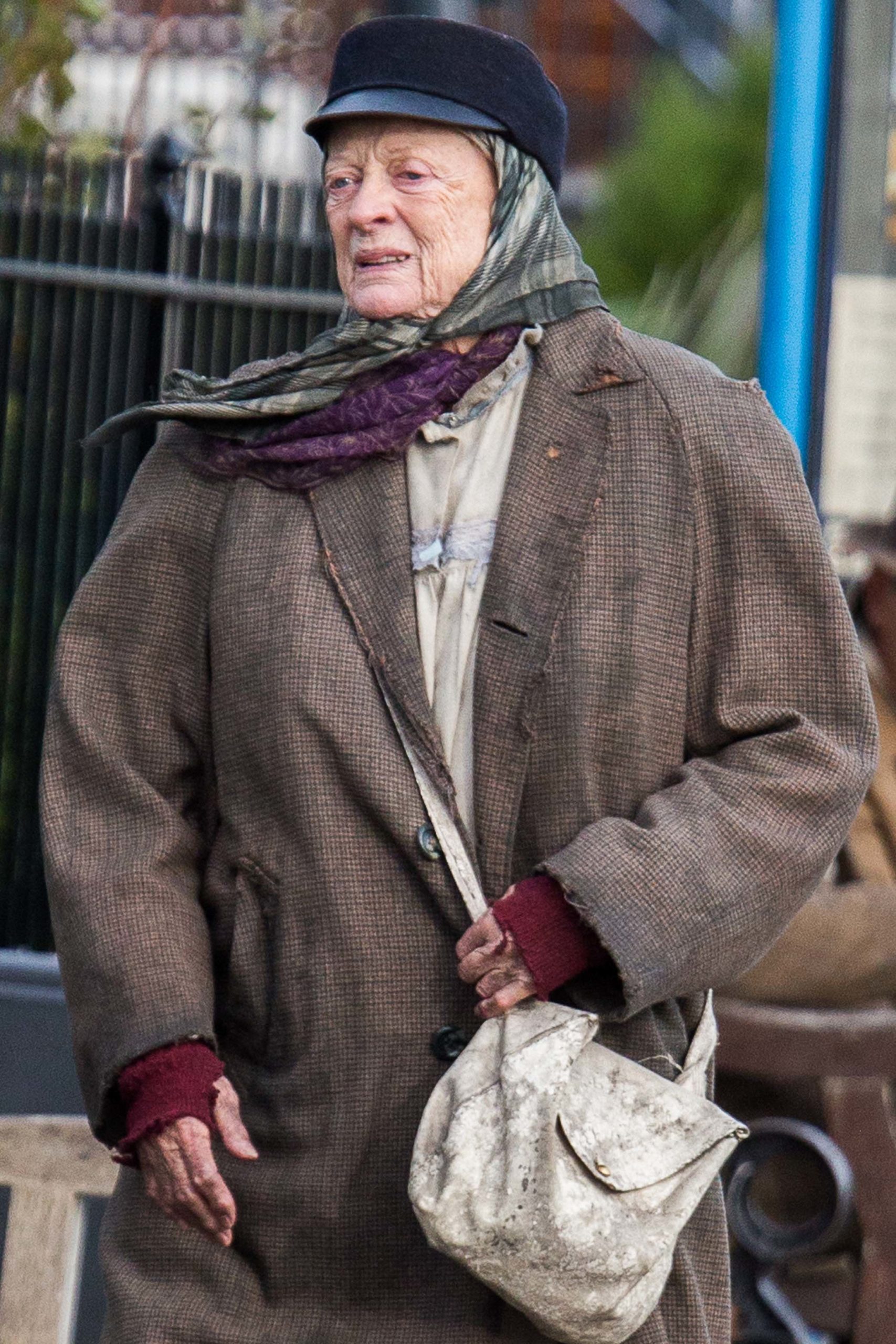 "In the theatre, things are a little different because you can say to yourself, 'I'll have another go at that tomorrow night… I'll change that, alter that.' But with cinema, it is there forever," she explained.
Where does Maggie Smith live?
"Sometimes you are forced to see yourself at a premiere, and you think, 'Why on earth did I do it like that?'. You would suppose that after all this time, I might have got used to it, but I haven't!" Smith added. "People have said I am too hard on myself, but it just goes with the territory."
"The truth is I'm critical of everything because I care and worry too much. I'd love to be more relaxed, but after all this time, I don't think I'm going to change now."
Maggie Smith has lived her entire adult life inside the show business, transforming into a legendary actress. She's referred to as a "Dame" since she was made a Dame Commander of the Order of the British Empire in 1990. Further, Smith was named a Companion of Honour (CH) in 2014.
According to Celebrity Net Worth, Smith has a net worth of around $20 million. But still, it seems like the now 88-year-old wants nothing of a luxurious lifestyle, at least by looking at where she's said to live.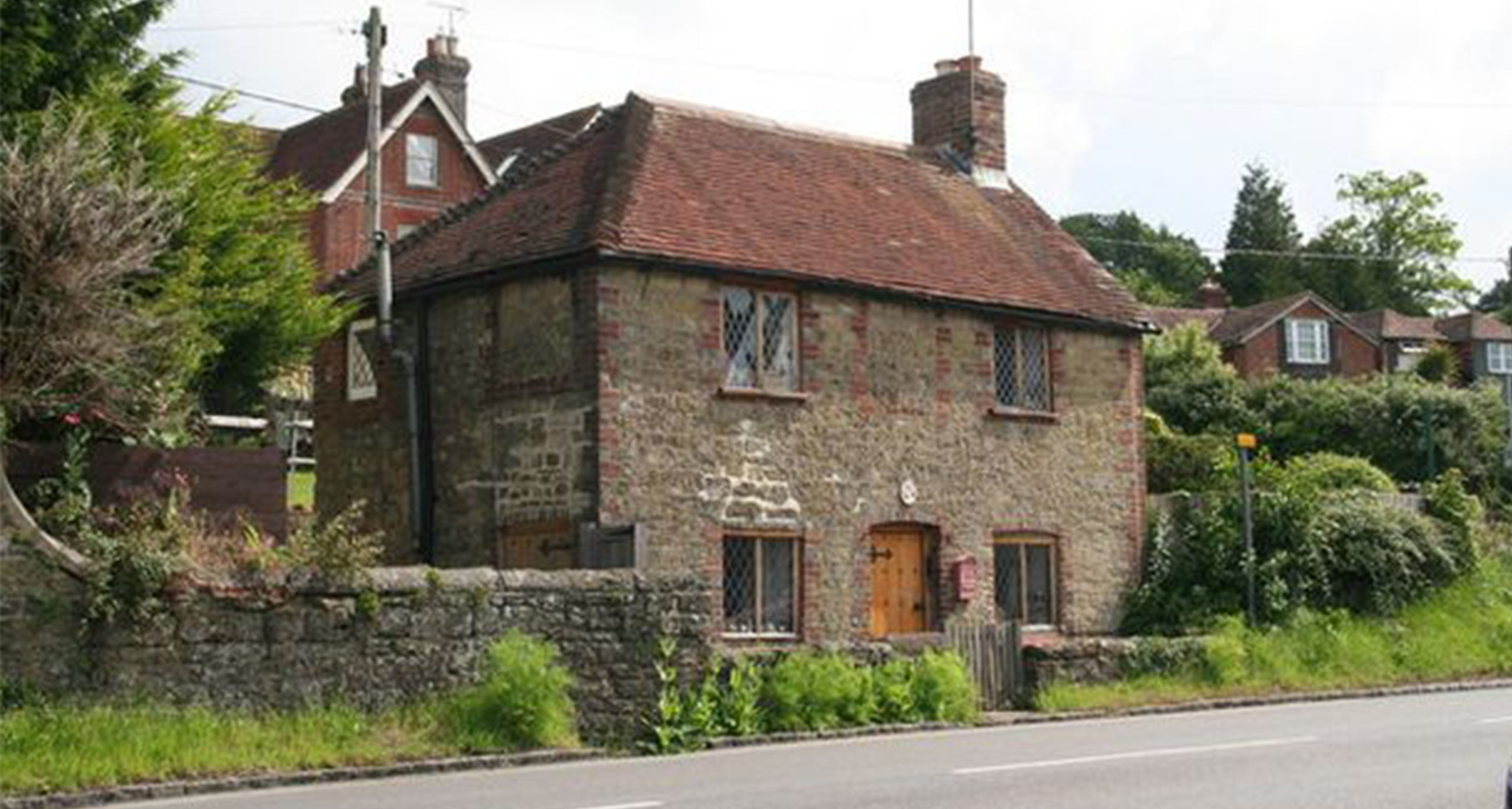 According to several reports in the British newspapers, Maggie Smith lives in the small village of Pulborough in West Sussex, England. It's located about 58 miles south of London.
Beautiful village
According to Velvet Ropes, her house is a "picturesque 15th-century red brick home", which she purchased together with her late husband Beverley Cross in 1981. It's also the place where she's said to have raised her two sons.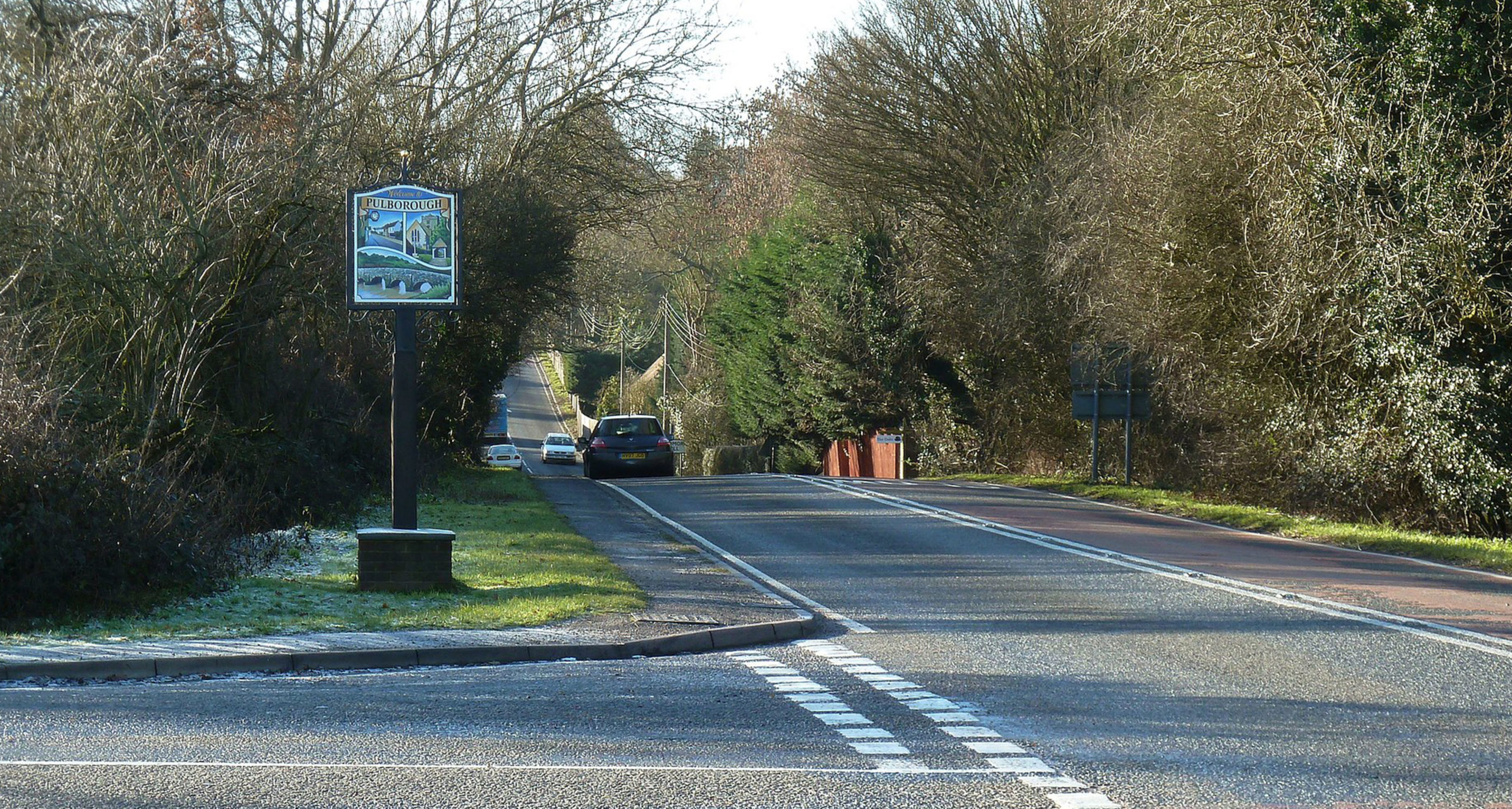 In 2015, when appearing on The Graham Norton Show – speaking on her then-new film Lady – Maggie Smith revealed that she was living close to the small village of Storrington – which is located right next to Pulborough.
"[My character] lived in Storrington, which is quite near where I live. I live in a village next door," she said.
So what is Pulborough like? According to Sussex Live, the rural village is "surrounded by some of the most glorious countrysides in Sussex," located at the River Arun.
Since Maggie Smith is very private regarding where she lives, fans have not got to see any pictures of her home. But here are some photos of the beautiful village of Pulborough, where Maggie Smith's said to live.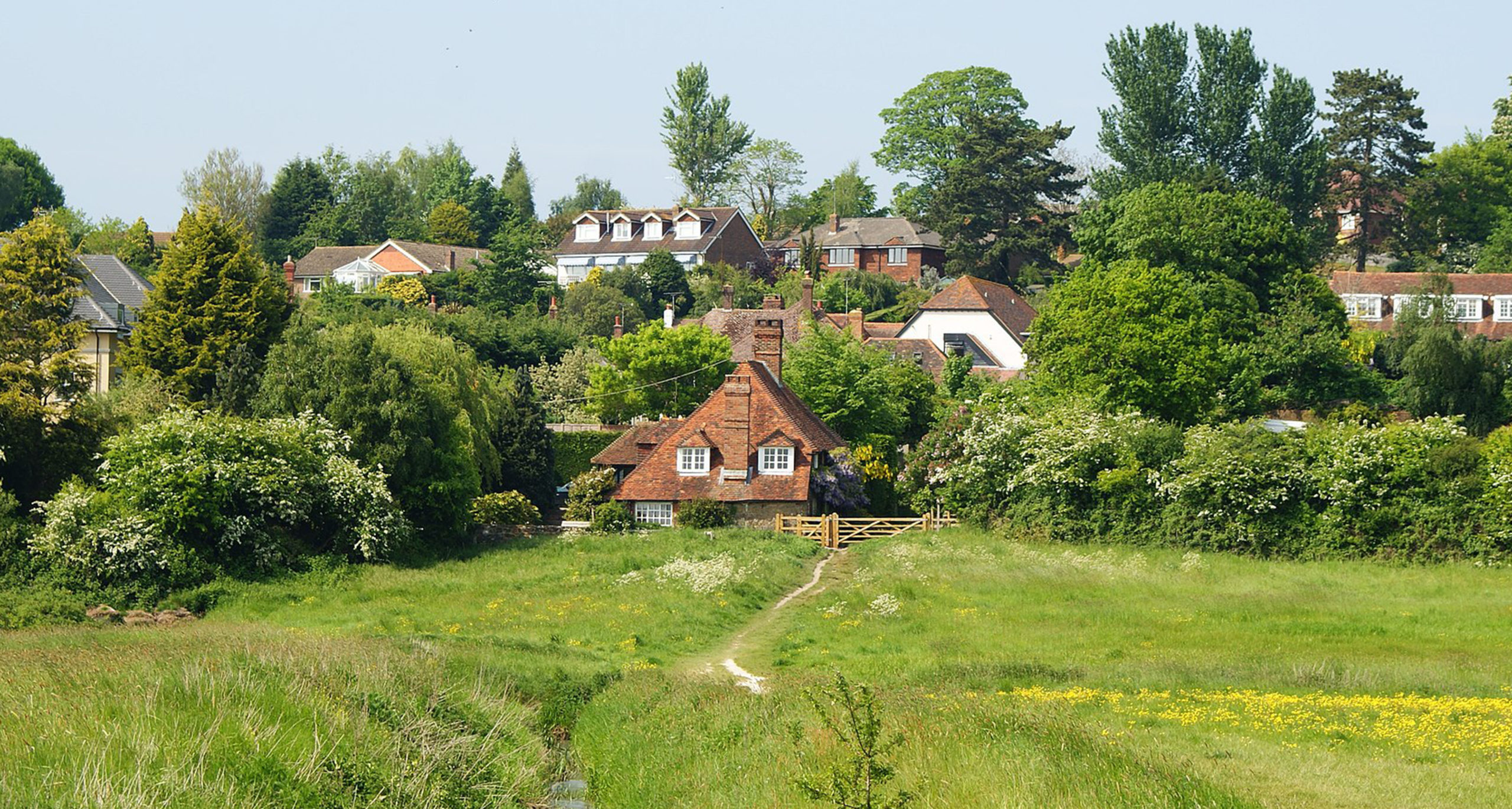 Maggie Smith is truly one-of-a-kind, and we love to see her in both Downtown Abbey and the other classic films and theatre productions.
We wish her all the best in the future. Please, share this article with friends and family to honor the legendary actress Maggie Smith!