Prince Harry's trip to the UK involved many things. Foremost, it was about saying goodbye to his grandfather, Prince Philip. But it was also the ideal time to try and patch up the relationship between he and Meghan Markle, and the Royal Family.
Now, Harry's left the UK to return to his wife and son in the US. But it seems as though things won't be getting back to normal quite just yet.
According to the Express, Harry's now torn between the Royal Family and Meghan Markle – who might now get her "old Harry" back the same way.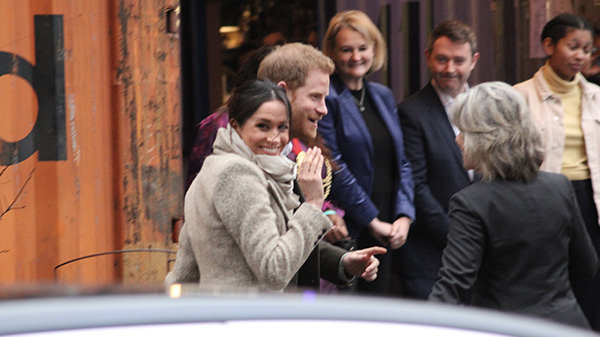 Meghan Markle and son Archie watched the funeral of Prince Philip from their home in Montecito, California. According to People Magazine, Harry and Meghan made sure to keep in contact every day that he was gone.
"Meghan and Harry have been in touch every day," a source said. "She knows the trip to England has been difficult for Harry. He didn't want to leave Meghan and Archie alone. Meghan has insisted to him every day though that they are fine. She hasn't wanted him to worry."
Even though Meghan – who is said to have had a good relationship with Prince Philip – wasn't in attendance, she took the time and effort to say goodbye to him, this according to Omid Scobie, a friend of Harry and Meghan.
"Meghan did her bit"
"I think everyone will be very happy with the input that they've had into all of this," he said on ABC's podcast The HeirPod, as quoted by The Sun.
"We've seen all of the family members involved in their own way throughout the week. We've also seen signs from those that haven't been able to attend. Of course the Sussexes were represented in full at the funeral."
The couple had ordered a special wreath to be placed alongside a handwritten note.
The wreath was designed by florist Willow Crossley, who according to Harper's Bazaar, was responsible for the floral arrangements for Harry and Meghan's wedding in the Frogmore Gardens in 2018. He also did the flower arrangements for their son Archie's christening at Windsor Castle.
The beautiful wreath had a very special meaning. It included bear's breeches, which is the national flower of Greece. The bear's breeches represented Prince Philip's heritage, as he was born on the Greek island of Korfu.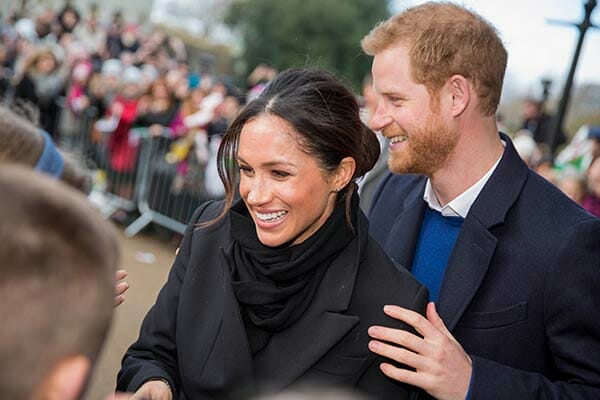 Also, the wreath had plenty of more significance, as Meghan and Harry implemented several more hidden messages for Philip within it.
Harry and Meghan reunited
Queen Elizabeth celebrated her birthday on April 21st, not long after he husband's funeral. However, Harry decided to leave the UK before that, so he could reunite with his pregnant wife Meghan Markle. On Thursday, he was spotted eating lunch with Los Angeles philanthropist Wallis Annenberg in Hollywood, California, according to Page Six.
"They sat outside, far from other people, and Harry came in wearing a mask," a source told the news outlet.
The funeral for Prince Philip obviously became a big talking point among those interested in the Royal Family. However, at the same time, there's been plenty of talk about Meghan Markle and Harry.
They've been in the spotlight ever since their Oprah Winfrey interview, with many suggesting the funeral of Philip would be a "good" time to try and regain a measure of peace within the Royal Family.
Harry's relationship with his brother William was reportedly heavily damaged after the many claims made in the sit down with Oprah – the two had barely spoken before Harry arrived back in the UK for Philip's funeral. But right after they left St. George's Chapel, pictures showed Harry and William talking to each other.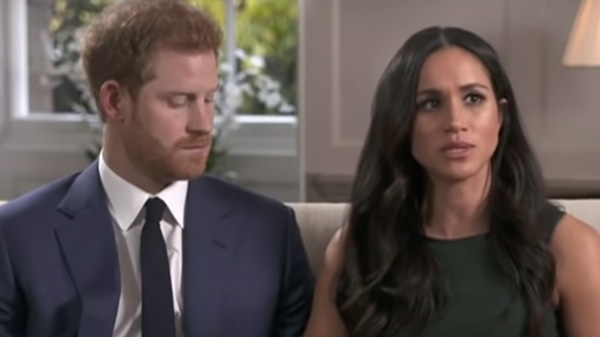 The fact that the two brothers spoke following the funeral shows that there is perhaps a glimpse of hope that their bond will prevail. This, hopefully, will give Harry and William a fresh start.
Harry & Meghan "ignored"
Royal commentator Richard Kay claims that William and Harry's short chat after the service was a momentous one.
"For instead of hiding behind the bulletproof glass of their chauffeur-driven cars, the family walked side by side together, ripped off their face masks and talked," he said as quoted by Express.
"This could have been a moment of risk, instead it allowed us the first glimpse of the possibility that somehow William and Harry can put their bitter split behind them and rebuild that once whisper-close bond."
But the talks following the funeral didn't seem to go as well as they would've hoped for. At least not for Harry's father Charles and brother Wiliam.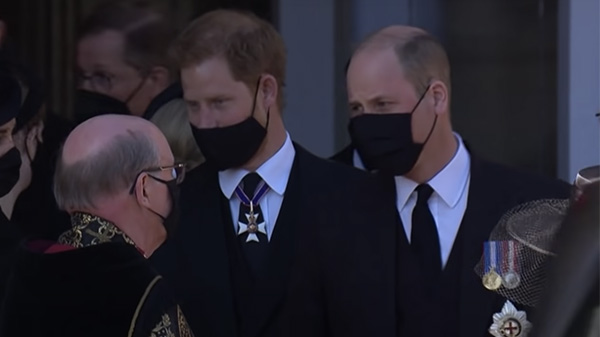 According to Radar Online, Charles and William approached Harry for a two-hour sit down. But instead of Harry being happy about it, he felt "ambushed".
"Unproductive" meeting
Harry was 'outraged' about the meeting.
"The meeting after the family laid Prince Philip to rest was not scheduled. Harry felt ambushed by his dad and brother which is no way to start a peace process," a source told Radar Online.
The same source says that William and Harry had some contact before the wedding, though it was more "texts than calls," and their first attempt at patching up their relationship ended in failure.
Following on from that, Saturday's conversation between the two and Charles was "unproductive".
"Now to you negotiate peace with a couple who are willing to burn the whole place down? Harry and Meghan think they are coming to the table in a position of power and they have nothing else to lose," the source said.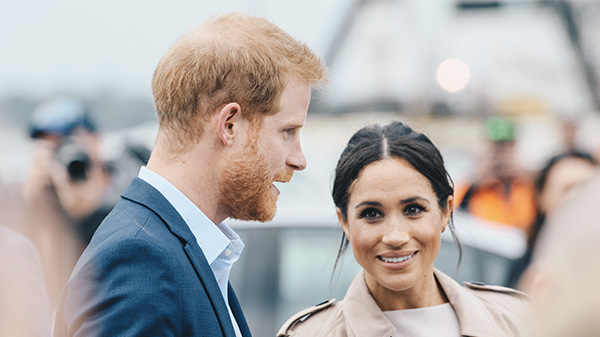 "Everything, from titles to money to security has already been taken away. If the family is serious about making peace they could start by returning everything they removed."
Spoken with Meghan every day
At the same time as Harry felt "ambushed", he also felt that it wasn't the right time for him to talk about the Oprah interview and all the things that had happened with his brother and father.
In fact, he didn't even want to be there without his wife Meghan Markle present, according to Radar Online.
So what happens next for Meghan and Harry? Well, it's certain that the feud with the Royal Family isn't over. And it will probably take quite a while before everything goes back to normal.
Earlier this week, a royal insider claimed that Prince Charles won't be taking Harry's side at all.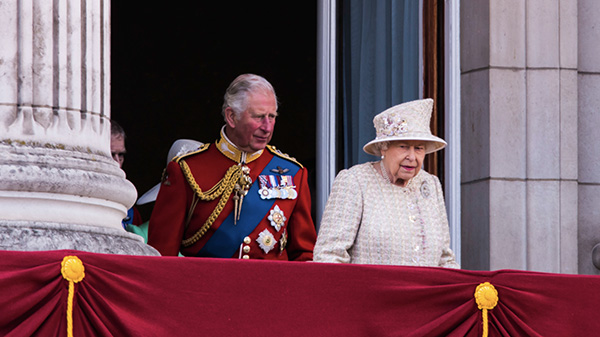 According to expert Angela Levin, Charles is planning to "ditch" Meghan and Harry from the Royal Family. This will happen when he becomes the king, she claims.
"Prince Charles has wanted for a very long time to cut the monarchy down to save costs and to make people be worth the money that they got from the taxpayer," Levin said on TalkRADIO, as quoted by the Express.
Harry feels "totally torn"
Harry has just landed his first civil job, having gotten deals with both Netflix and Spotify alongside wife Meghan.
With their second child expected this summer, it seems like everything will go back to normal, right? Well, according to an Express source, things won't be the same for quite a while. At least not for Meghan.
According to royal expert Paul Burrell, Harry feels "totally torn" about he and his wife's decision to step down from their roles within the Royal Family and move to the US.
"His heart is on two different sides of the Atlantic now," Burrel told Closer. "Meghan will be faced with that dilemma – the bombshell that Harry now feels split in two."
Paul Burrell has known Harry since he was only a couple of years old, as he worked as a butler for Princess Diana for 10 years. Harry being back in the UK will undoubtedly have stirred up many emotions, he claims.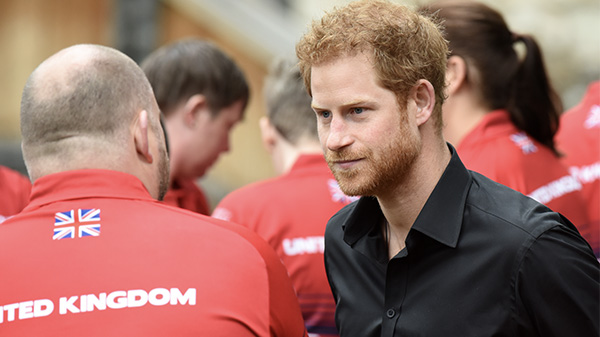 "Being back in the UK, seeing his family – the family he has criticized – is extremely difficult," Burrell said.
Big responsibility for Meghan?
"Seeing his beloved granny, the Queen, and to face his father and brother would not be easy. Even submerging himself back into the House of Windsor and the buildings that hold so many memories."
While in the UK, Harry stayed at Frogmore Cottage, the house where he and Meghan previously lived before departing from the Royal Family.
Now, with Harry back in the US, the couple have a big test ahead of them. And according to Burrell, Meghan will have to take on a huge chunk of responsibility.
"She will have to figure out what their next steps will be. Those two – from different worlds – are going to have to work it out to align themselves," he told Closer.
Even though things are tense, Meghan and Harry are happy to be together again following Philip's funeral. According to US Weekly, Meghan is 'over the moon' to have Harry back home in their Montecito house, about 90 minutes north of Los Angeles.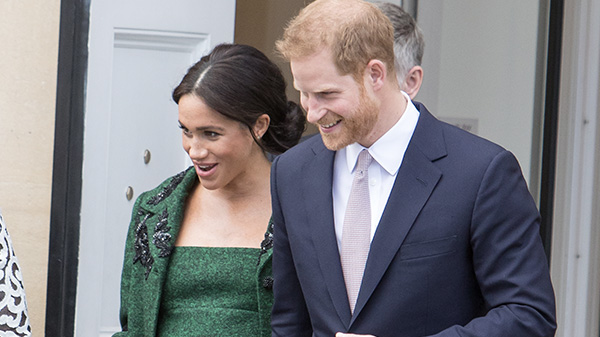 With Meghan preparing for the birth of their second child this summer, Harry will be taking on more and more responsibility at home.
Preparing for birth of second child
And since the relationship with the British Royal Family is what it is for now, maybe it's a good thing for Harry? After all, he can now put all his focus on his family, and not have to worry about the future between him, William and the rest of his family at Buckingham Palace.
"Harry is helping out around the house," an insider told US Weekly. "He's always such a supportive partner, but when Meghan is pregnant, Harry takes on the brunt of physical responsibilities, cooking for her and making her comfortable."
Their firstborn son, Archie, was welcomed by his parents in May, 2019. Last week, he was spotted with Meghan as they made their way up a Los Angeles street.
Soon, he will be a big brother. According to US Weekly, he couldn't be more happy about it.
"[Archie] knows he'll be a big brother soon and is very excited to help," the insider said.
What do you think will happen to Meghan and Harry? Will they make peace with the Royal Family or just cut their ties completely instead?
Please, give us your opinion in the comment section! And meanwhile, share this article with friends and family on Facebook!