Legendary country music star Reba McEntire returned to her country roots after selling her Beverly Hills mansion, moving into a stunning mansion in Nashville, Tennessee.
The award-winning singer has not only made a huge name for herself on the country music scene, holding the record for most wins at the American Music Awards for Favorite Country Female Artist – 12, but is also known for her role as wisecracking single mom in the hit TV show Reba.
Reba comes from humble roots born in a small Oklahoma town and raised on her family's ranch, cooking, cleaning, and taking care of cattle. It was her mom who harbored dreams of becoming a country singer, but ultimately Reba went to school to become a teacher.
Reba followed the same path into public school teaching as her mother and ultimately achieved her dream of not just becoming a country singer but one of the biggest names, gaining international attention.
She also proved to be a strong woman after overcoming her divorce from her music manager husband of 26 years, relocating to Nashville, and starting her own business.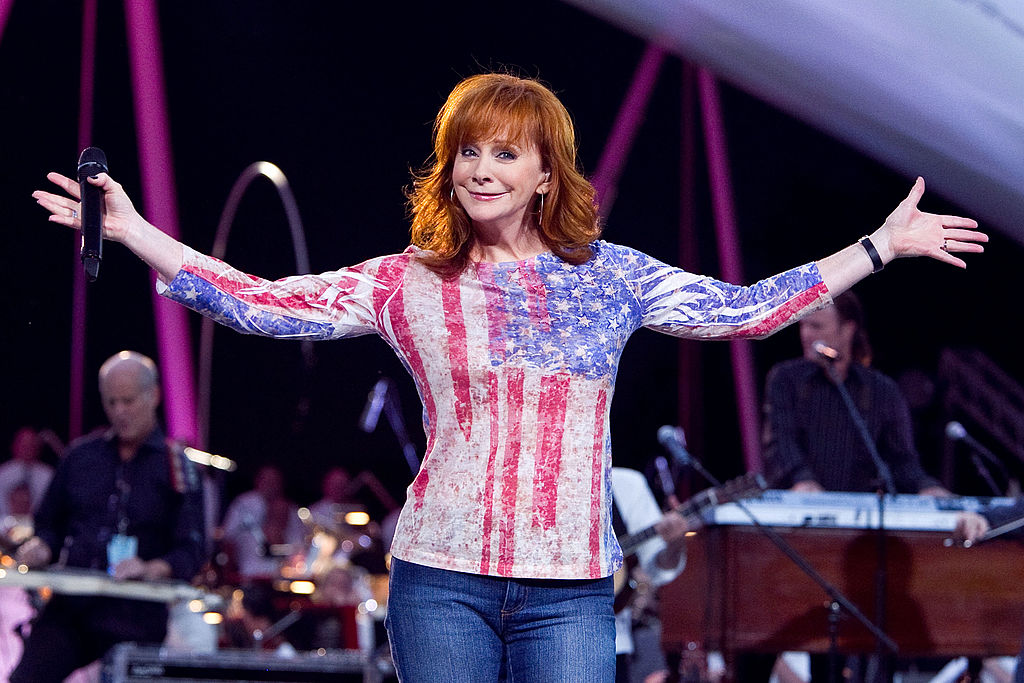 Moving on from a marriage she didn't want to end couldn't have been easy for Reba, but one look at her beautiful home and the new life she's made since shows her strength and ability to succeed no matter what.
According to the LA Times, the singer made a sweet deal from selling her property in Beverly Hills. She bought it in 2009 for $9 million and then sold it to an undisclosed buyer in 2015 for $22.25 million.
She describes her new home as African Cowboy-inspired is filled with both Western decorations and pictures taken on her various trips to Africa. Her home is a mix of dark woods, rich leathers, and steer heads.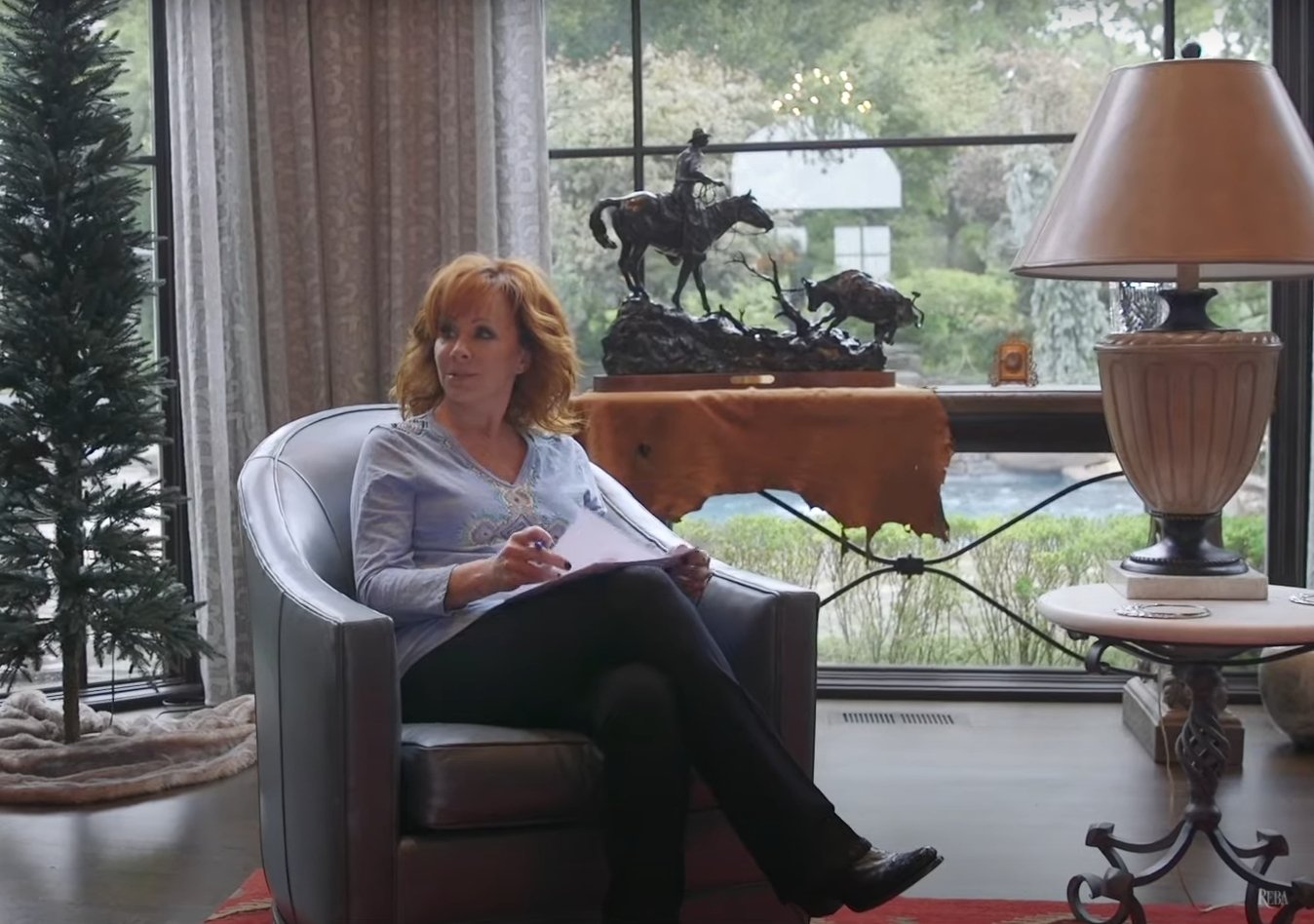 According to the legendary musician, she wanted a house that genuinely reflected her, she said: "I love a home that is warm, inviting, and friendly. You never have to ask to take your shoes off at the door here," adding: "I wanted a space that is 100 percent authentically me."
The mansion is filled with beautifully curated art and warm textures. Inside the kitchen, there is a breakfast bar with marble worktops complete with wooden and leather stools.
The kitchen features vintage cream cabinets with black handles, shelves housing coffee mugs, a large fridge, and white flowers. The kitchen also leads into the dining room with floor-to-ceiling windows and an inviting wooden table perfect for family gatherings.
The house, which is full of books and family photos, also features a garden where a black wicker dining table sits with matching chairs.
McEntire recently started dating Hollywood actor Rex Linn in 2020 but the two had known each other since 1991 after meeting on the set of "The Gambler Returns: The Luck of the Draw."
Following her painful divorce and then Reba's mom being diagnosed with cancer, Linn told Reba to call him anytime she needed to talk, and the country star took him up on his sweet offer to provide a listening ear, comfort and advice.
Throughout the pandemic, the two have been texting each other to get better acquainted and even had virtual coffee dates as Reba was based in Tennessee and Linn in California.
Reba says Linn has been sending food from all over the country including some of Reba's favorite treats ice cream, lobster rolls, and pecan pie.
The couple revealed the sweet rituals they share as a way of getting close to each other despite the pandemic and living in different states on the second season debut of her Spotify podcast "Living & Learning with Reba McEntire," when she had Linn as the first guest.
Linn is best known for playing the role of Frank Tripp in the television series CSI: Miami, but his movie credits include Cheaper by the Dozen, Rush Hour and Django Unchained. Like Reba, the 65-year-old actor was also raised in Oklahoma after his parents moved from Texas when he was 13 years old.
In an interview with Extra, McEntire spoke about the cute nicknames they have for each other and whether they had any plans to walk down the aisle.
"I'm 'Tater Tot,' he's 'Sugar Tot' — we're the 'Tots,'" McEntire said. "Great storyteller, total gentleman, and hysterical."
Reba said if they ever got married they'd have to hold more than one ceremony for all the people they'd want there.
"We've talked about it and giggled about it," McEntire said. "We thought, 'Man, if we ever did have a ceremony, we would have to have a 2 o'clock, 4 o'clock, 6 o'clock and an 8 o'clock because we have so many friends, acquaintances and family.'"
The couple both share a passion for work with no signs of Reba slowing down any time soon. In 2021, she released the box set "Revived Remixed Revisited," which included a duet with Dolly Parton, a Christmas movie on Lifetime, and sold-out shows in Las Vegas with Brooks & Dunn during Wrangler NFR.
Reba is an inspiration to all those who are dealt a rough hand in their relationship but this star has shown that with the will to succeed you can overcome anything and come out the other side even better.
Please share with all the Reba fans you know.