In the late '90s, Julia Stiles catapulted into stardom after charming millions as Kat Stratford in the hit teen comedy 10 Things I Hate About You.
She quickly became one of the most sought-after actresses in Hollywood – her face was to be found on virtually every tabloid in the early 00s.
But how often do you hear her name today?
A lot of people believed that the young, gorgeous actress would have a bright and prosperous future in the entertainment industry. Then, suddenly, she left the glitz and glamour of Hollywood to do something entirely different.
So, whatever happened to Julia Stiles? Well, quite a lot, actually...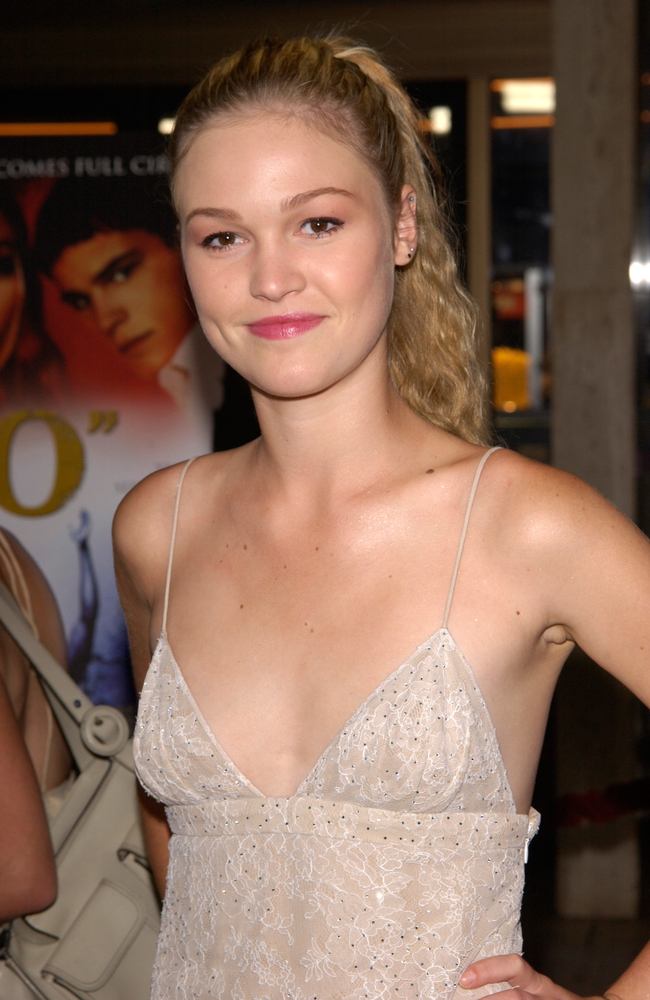 Started acting at the age of 11
Julia Stiles' break-out role came with Gil Junger's 10 Things I Hate About You, but she was already quite the experienced actress by then.
As early as age 11, she had started performing with New York's La MaMa Theater Company. She got hooked on theatre after her parents took her to off-Broadway plays in her younger years.
Julia, born in 1981 in New York City, grew up in an academic and creative family. The born-and-bred New Yorker was raised in converted loft spaces in Soho when the area began transforming from an industrial wasteland to an artist enclave.
Back in the early 80s, New York City was a rough, drug-infested city. Growing up along the East River, with the neighboring soccer fields for a playground, one had to tread carefully.
"We'd pick up dime bags and needles—well, you wouldn't pick up the needles. You'd point to it and say, 'There's a needle,' and a teacher would come over," Julia explained in 2007.
But on the whole, her upbringing was a happy one. Her mother, Judith Newcomb Stiles, was a Greenwich Village artist, while Julia's father, John O'Hara, worked as an elementary school teacher. Julia also grew up with two siblings, John Junior and Jane, the latter of whom also became an actress.
First movies
As a 15-year-old aspiring actress, Julia landed her first movie role when she featured alongside Claire Danes and Jude Law in the romantic drama I Love You, I Love You Not.
After that, a few minor roles followed.
Then, in 1999, Julia finally got her breakthrough with 10 Things I Hate About You. Julia portrayed the rebellious Kat Stratford, appearing opposite one of Hollywood's biggest heartthrobs, Heath Ledger.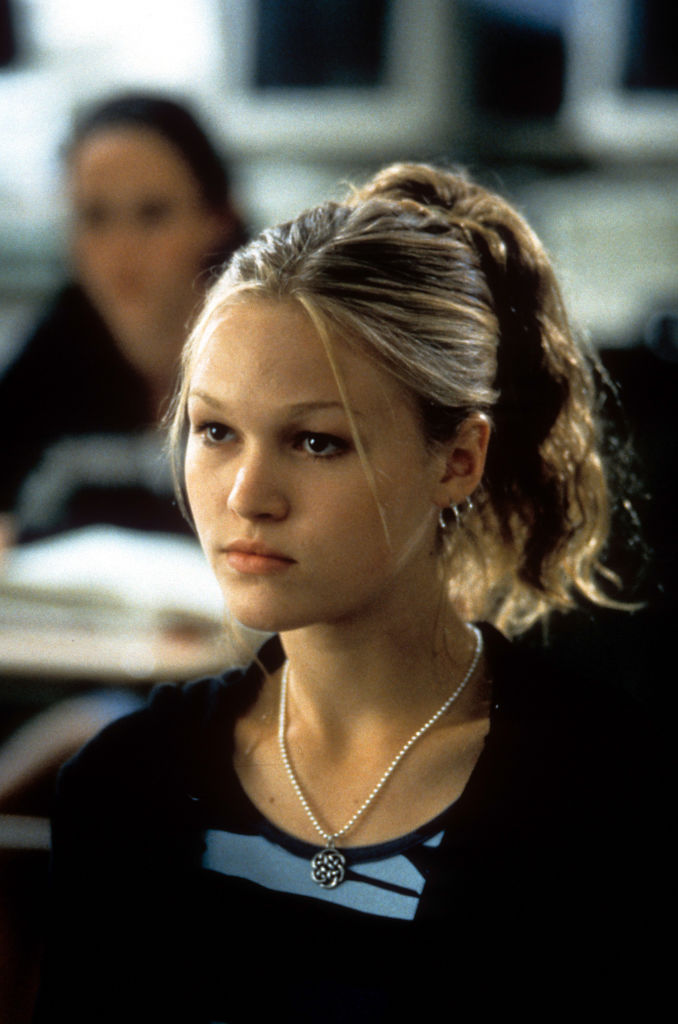 The teen comedy, translating Shakespeare's The Taming of the Shrew into a story about the heartaches of American high school pupils, was an enormous success. In the late '90s, many young, promising actresses in Hollywood starred in teen rom-coms, a trendy genre at the time.
Julia had competition from dignitaries such as Kate Hudson, Katie Holmes, Jennifer Love Hewitt, and Kirsten Dunst. But she was determined to land the role in 10 Things I Hate About You.
"The reason that I wanted that part so badly was because I thought it was so refreshing, seeing a teenage girl be feisty and opinionated and be a fish out of water, but proudly [so]," she told InStyle in 2009.
For any and all who have watched the movie, it's obvious that there was strong on-screen chemistry between Julia and her love interest, Heath Ledger. Apparently, though, it wasn't a sure deal that Australian-born Ledger would even get the role. Many candidates auditioned for the part, and there were concerns about Ledger's Australian accent.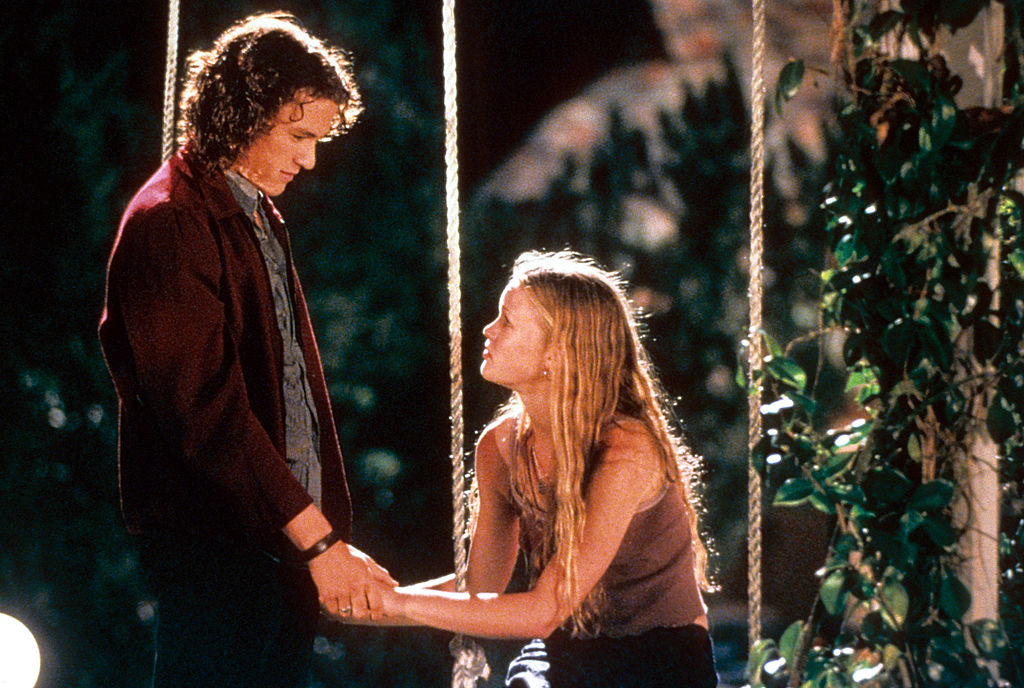 "We screen-tested Josh Hartnett, Eliza Dushku, Heath and Julia. But Julia and Heath just had the best chemistry together," the casting director, Marcia Ross, told The New York Times in 2019.
No sets were used in the movie; the whole film, which grossed $60 million, was shot on real locations. Julia won the MTV Movie Award for Breakthrough Female Performance, and was also voted the most promising new actress of the year.
It's safe to say that there was a lot of pressure on Julia's shoulders after her newly-found stardom. Hollywood and the public had high expectations, and many moviemakers wanted the lovely, slim-eyed blonde for their next film.
For several different reasons, Julia ended up appearing in two more Shakespearean adaptations.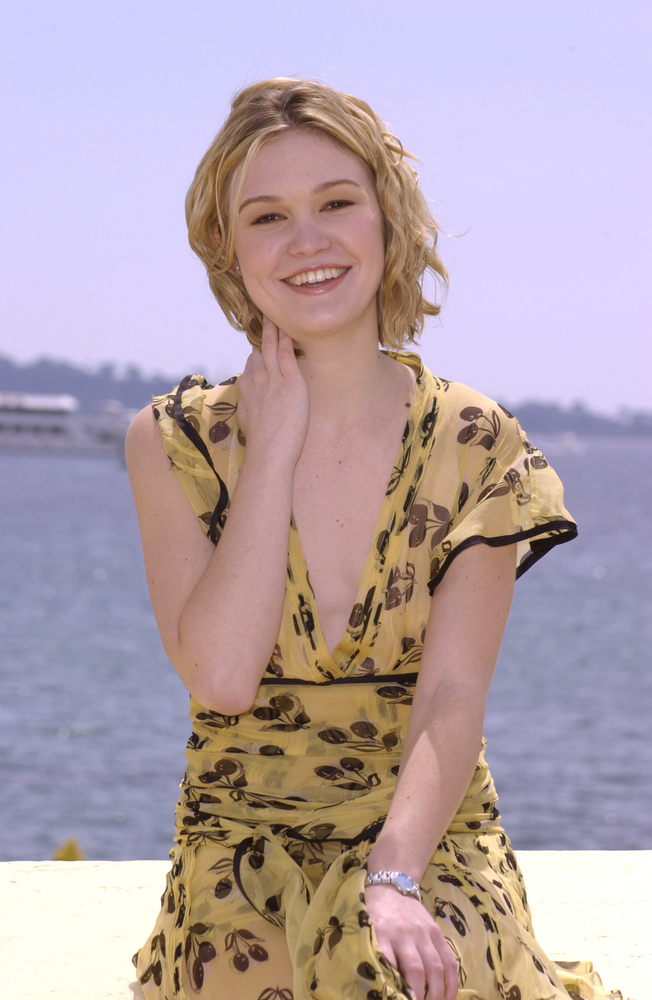 One year after her triumph with 10 Things I Hate About You, Julia starred as Ophelia in the movie Hamlet, which featured Ethan Hawke as the lead. After that, she portrayed Desdemona in O, a film version of Othello, set at a boarding school.
"Those were coincidences. I didn't plan to do three adaptations of Shakespeare. But it wasn't completely unconscious either. They came to me as separate projects and intrigued me of different reasons," Julia told reporters at the Toronto Film Festival in 2001.
Stiles's next commercial success came in 2001 with Save the Last Dance. After that, she landed the role of Nicolette "Nicky" Parsons in the Jason Bourne movie franchise.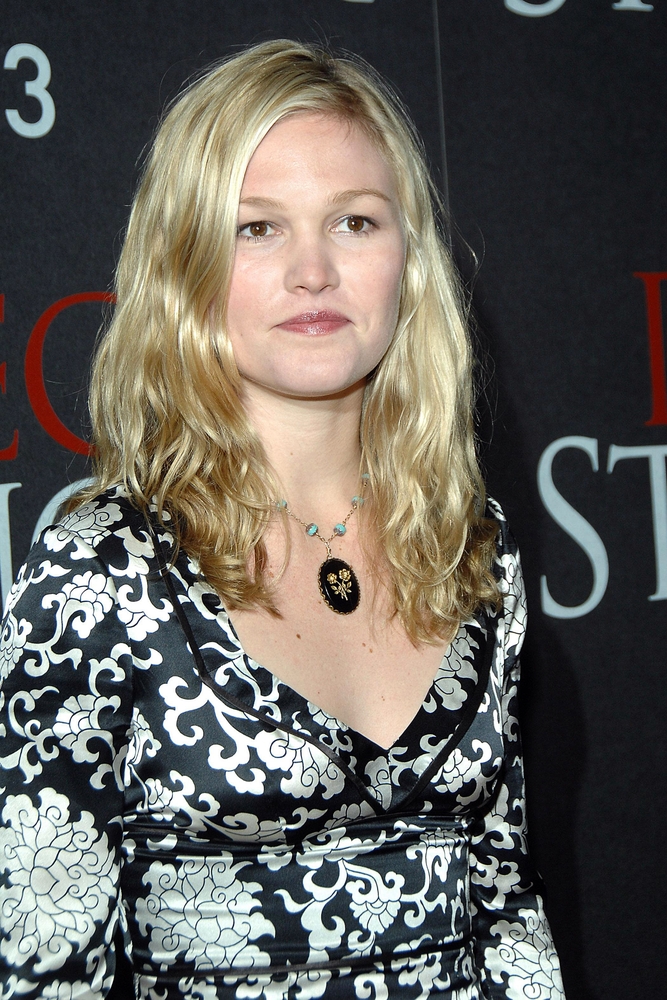 During the '00s, Julia frequently appeared in several movies a year, but come the end of the decade, she wasn't nearly so active. She surprised her fans when, at the height of her acting success and popularity, she decided to enroll at Columbia University.
For many years, she combined her studies with acting, taking English and Latin American studies. She graduated with a major in English literature in 2005. It's hard to say whether going to school while her career was taking off helped or hindered her in Hollywood.
"Academic professionals don't really give a s*** about me being in a movie or having to go the MTV Movie Awards. But then also people in the entertainment industry don't really care about university. That helped me a lot," she told The Daily Beast in 2019.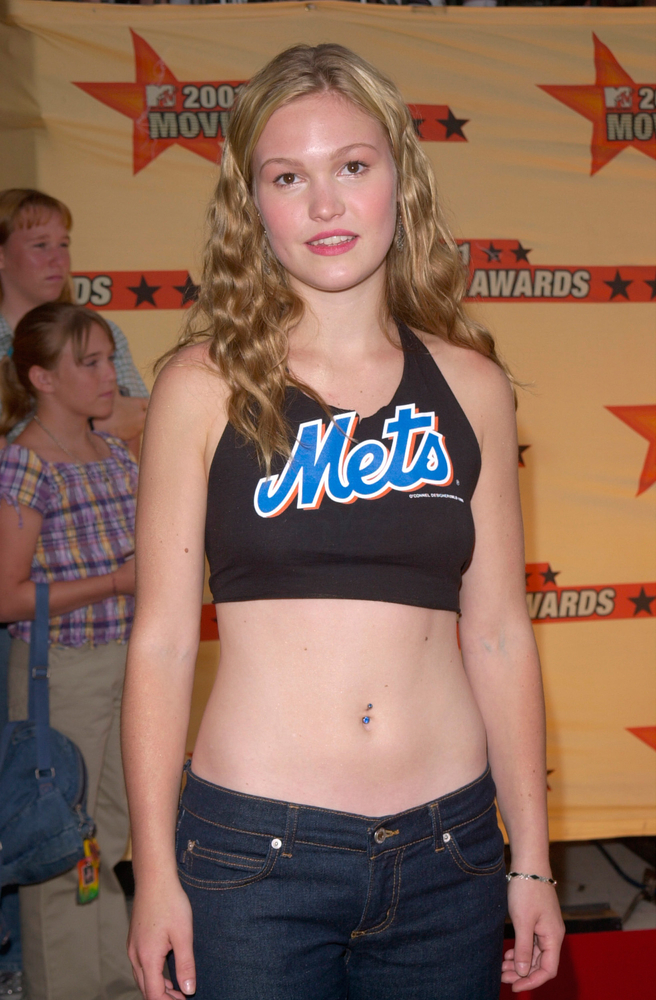 Going to college also helped Julia stay grounded.
"The good thing about being in college was that people took little interest in me because they were so preoccupied with their own ambitions and exams. Also there's that thing in academia where movie-making isn't supposed to be that important, it's sort of low-brow. So that was refreshing to me and I was determined to be taken seriously," she told Independent in 2007.
At the beginning of each semester, Julia was often asked if it was worth her returning to her college dorm to continue her studies while there were film roles and lucrative offers on the table.
"I don't want to turn 50 and have regrets that I didn't go back. Besides, just when I think my head might explode, it's such a relief to go back to Columbia where they don't care what magazine cover I'm on," she told the National Post in 2004.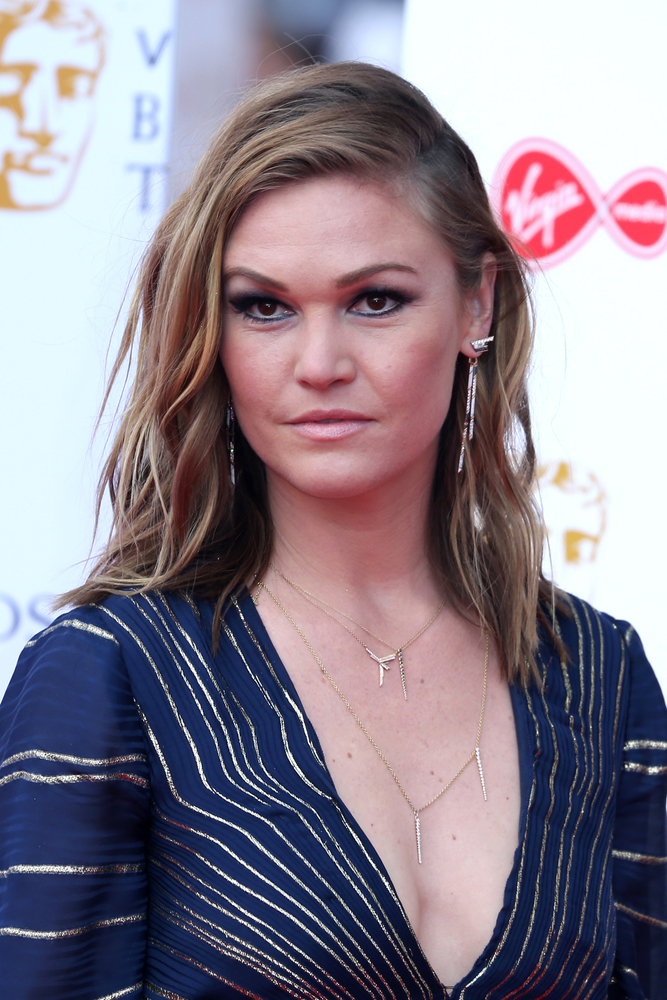 Of course, there were some odd moments when the celebrated teenage star tried to blend in with the other students.
"And then, yeah, there were some really funny, weird moments, like a limo for the MTV Movie Awards pulling up in front of my dormitory with my name on it," Julia once said.
"Where it's like, you're like, 'Oh God!' So, no big deal."
Highest-grossing film
In 2008, Julia returned to the big screen when her character Nicky took on a much more significant role in The Bourne Ultimatum – her highest-grossing film to date. But unfortunately, that role wasn't enough to take her back to the biggest movies in Hollywood.
Instead, Julia worked on non-mainstream projects – she also decided to fulfill a childhood dream by taking the role of Carol in the Broadway play Oleanna, starring opposite Bill Pullman.
Once, she was considered the "It" actress, but after some less successful movies, combined with her pursuit of a career on Broadway and in theatre, many people soon forgot Julia Stiles. As she aged, she personally felt left out by Hollywood – jumping from less glamorous job to job.
"I think a few years ago my frustration was feeling like nobody knew what to do with me," she told The Daily Beast.
"You know, I had had some success in my twenties and now I'm in a different place in my life and I didn't really fit anywhere."
Turning point
Her turning point came in 2019, when she was cast as journalist Elizabeth in Hustlers, a crime comedy-drama.
The film, shot in only 29 days and on a low budget, was a huge box office success. Starring alongside the likes of Jennifer Lopez and Constance Wu, Julia felt she had something going again. 
"A movie like Hustlers to me is such an affirmation that like I have a place in the film industry and stories that I'm interested in are being told," she New York native said.
After "just" being a former teen actress, Julia is now an experienced woman entirely in control of her career. She is set to make her directorial debut, and lately she's been highly praised for her role in the crime drama Riviera. The British TV series, which features Julia in the lead role, revolves around a newlywed whose husband is killed in a yacht explosion.
It became so popular in the UK that it also made its way to the U.S., premiering on the channel Ovation in 2019.
Now, it's hardly a secret that it's difficult for aging women to hold their own in Hollywood. Still, Julia Stiles has undoubtedly done pretty much all their is to do in front of the camera – she's starred as the sweet girlfriend, then a mother, and now she often portrays darker, more complex characters. Looking back at her breakthrough in the '90s, the Manhattanite, who has described herself as a feminist – has been part of transforming the industry.
In many ways, playing Kat in 10 Things I Hate About You was a career-defining moment for Julia.
In hindsight, her role as Kat was one of the few alternative intelligent and feminist characters in the era of teenage rom-coms. Today, the Riveria star says that "if I had even a small part in that evolution of confidence in women, I'm really happy."
Fortunately, a lot of things have changed for the better.
"I think when I finally got cast in that role — and I was thrilled — I was probably worried at that time about, 'Well, where is my whole career going to go when I'm approaching 40?'
"Now we still have a long way to go but there has been a seismic shift in the entertainment industry where I feel like the roles that are coming my way and that are available to me and my peers, whether it's behind the camera or in front of it, is even more interesting and exciting now than what we were doing in our 20s, generally," Julia told InStyle.
Family life
Julia is reportedly an avid fan of the New York Mets. Judging from the pictures on her Instagram account, she lives in New York City.
While in college, Julia dated actor Joseph Gordon-Levitt, but today she's married to camera assistant Preston J. Cook. They first met when both were working with the movie Go with Me, in 2016.
The 10 Things I Hate About You star announced her engagement later that year. In 2017, while pregnant with a son, Julia and Preston tied the knot.
According to People, the wedding took place on Labor Day weekend with two friends on the beach in Seattle. Julia also announced the union on Instagram, accompanied by the funny caption:
"Who doesn't love a shotgun wedding?"
Julias first son, Strummer Newcomb Cook, was born On October 20, 2017. In 2022, she welcomed her second child, a boy named Arlo.
"Welcome to the world, Baby Arlo! ✨ The newest addition to our family, reminding me how infinite love can be. 💖," Stiles wrote alongside a photo of the toddler's feet.
I had no idea that Julia was still active as an actor, but at the same time, it's clear that she's on another path in her life, job-wise and family-wise.
But she seems to enjoy life, and she is a highly skilled actress! Good luck in the future, Julia!