Actor, producer, and director Ron Howard is a heavy hitter in Hollywood, making a success of every project he touches.
The Oklahoma-born star has spent 60 years in the business starting as a child actor and rising to one of the most successful directors in Hollywood.
From his days as wholesome Richie Cunningham in Happy Days to winning an Academy award for best director for the movie A Beautiful Mind to being honored with two stars on the Hollywood Walk of Fame for his contributions to TV and the big screen, Howard has continued to rise.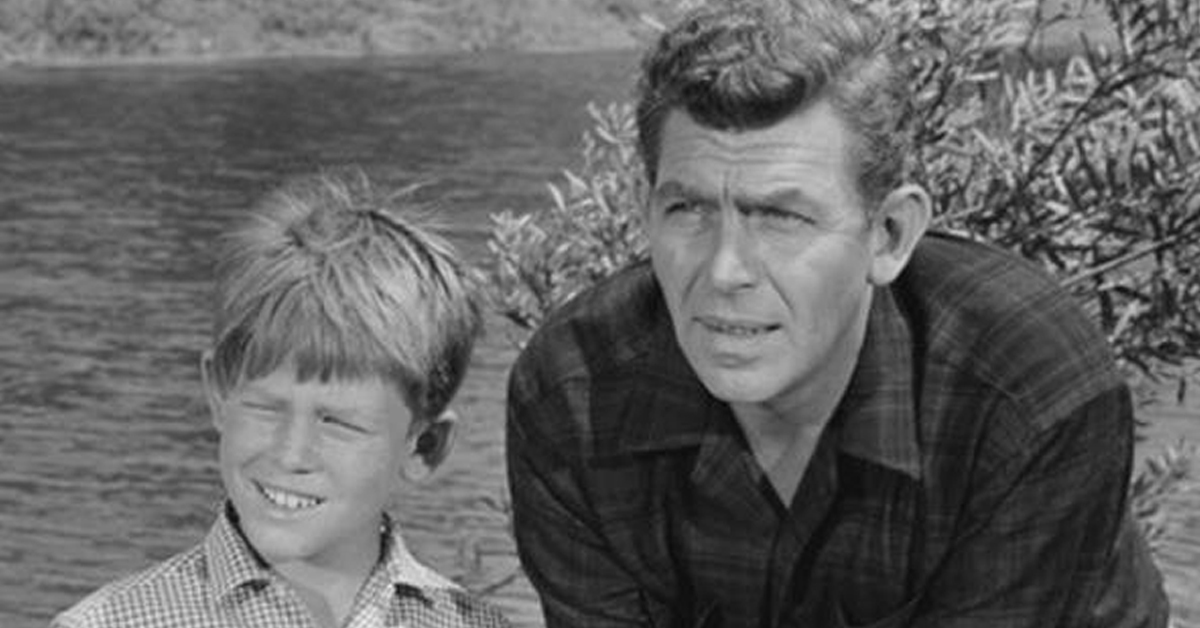 He got his first big break at 6 years old playing Opie Taylor, the son of Sheriff Andy Taylor in The Andy Griffith Show.
Every week from 1960 through 1968 millions of viewers would tune in to watch the CBS comedy show, which started out in black and white.
The show launched Howard into the spotlight but his success came at a price for the child actor. The family had already been living in California for two years when Howard got his big break but his prominence on the show meant he was bullied at school.
In the 2012 biography Ron Howard, author Hal Marcovitz quotes Howard revealing how despite being proud of his success he was embarrassed to talk about it.
"Among my peers, I was embarrassed to be an actor," Howard said. "It was not something to be talked about.
"The Andy Griffith Show was the No. 1 show in the country, so I always knew there was something that I could do that was unusual and that I could function in an adult environment.
"I was the butt of a lot of jokes," Howard said. "My character's name, Opie, rhymes with dopey… I'd have to get into fights with people."
Thankfully, the young Howard was resilient. He was born into a showbiz family; his mom Jean Speegle Howard was an actress and his dad Rance Howard, a director, writer and actor so he had the right support and understanding around him.
"Fortunately, I could sort of hang in," Howard said in the book. "I used to really spend a lot of time hanging around with the crew. The crew would get a real kick showing me what they did."
Having to be quiet around his peers and lay low for fear of retaliation was one of the reasons why he was attracted to directing, for the social aspect.
"It didn't take me long to realize that the director was the person who got to sort of hang out and play with everybody," Howard said.
It wasn't long before the now 66-year-old father of four was directing his first movie at 15 years old: a 3-minute movie called Deed of Derring-Do, with Howard starring alongside his brother Clint as a gunfighter.
Howard went on to direct big-hitting movies such as Backdraft, Cocoon, Apollo 13, The Da Vinci Code, A Beautiful Mind, and How the Grinch Stole Christmas, to name but a few.
Howard is not just responsible for getting his own work off the ground but as co-chairman of his own production company Imagine Entertainment, hit shows including 24, Felicity, and Arrested Development, which he narrated, have got off the ground to become huge hits.
So far, Howard has won two Academy Awards for Best Director and Best Picture for A Beautiful Mind, four Emmys, a Grammy and two Golden Globe awards from his over 100 nominations.
He has been married to his wife Cheryl Alley for over 45 years and in honor of his parents Howard recently launched a drama scholarship for rural students from all over the U.S. at the University of Oklahoma.
Thankfully the bullying that Howard faced as a youngster did not put him off continuing his onward and upward career to become one of the greatest directors of our time. He is a true inspiration.
Please share this story with all the movie fans you know.