Saoirse Kennedy Hill, the granddaughter of Robert F. Kennedy, was found dead Thursday at the Kennedy compound in Hyannis, Massachusetts.
She died of an apparent overdose, the New York Times reported.
She was 22.
Saoirse Kennedy cause of death
Saoirse Kennedy Hill was at the compound (where her grandmother Ethel Kennedy lives) when first responders were called on Thursday afternoon, the New York Times reports.
When emergency personnel arrived to the mansion at 2:30 p.m., the young Kennedy was already in cardiac arrest, the Hyannis News reported.
According to the newspaper, Saoirse Kennedy was transported to Cap Code Hospital. The scene was busy, with a lot of attention from passing traffic and neighbors.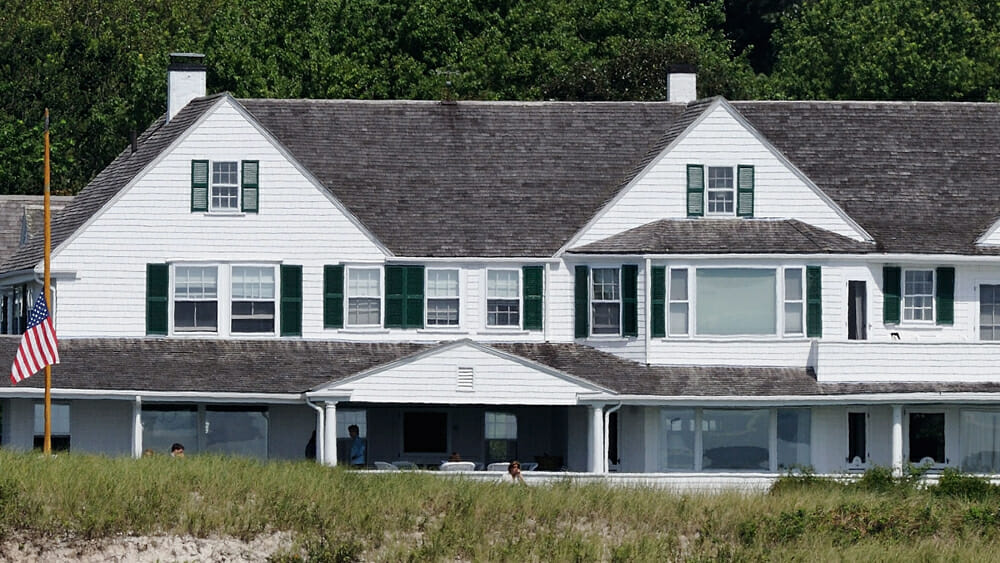 Later, a spokesperson for the family confirmed the death – but the statement wouldn't specify the cause of death.
"Our hearts are shattered by the loss of our beloved Saoirse. Her life was filled with hope, promise and love. She cared deeply about friends and family, especially her mother Courtney, her father Paul, her stepmother Stephanie, and her grandmother Ethel, who said, 'The world is a little less beautiful today.' She lit up our lives with her love, her peals of laughter and her generous spirit. Saoirse was passionately moved by the causes of human rights and women's empowerment and found great joy in volunteer work, working alongside indigenous communities to build schools in Mexico. We will love her and miss her forever," the statement reads.
Saoirse Kennedy Hill studied at Boston College, she was a student in the Class of 2020.
The young woman was the daughter of Paul Hill and Courtney Kennedy Hill, who is in turn the daughter of Robert Kennedy and Ethel Kennedy.
A death investigation is now underway at the Kennedy Compound, authorities said.
The Kennedy family has endured more tragedies than anyone should EVER have to!
God bless you all, and give you strength to get through yet, another very sad time. Condolences to you all, and may the dear girl now rest in peace!