No matter how well you know a person, there's just some things you're nervous to ask them.
How will they react? Will they respond how you expected?
For Tim McGraw, he struggled to ask Faith Hill, his wife of 25 years, if she would star alongside him in the highly talked about series, Yellowstone.
The country singer and songwriter told CMT it took him three days to "to get up the nerve to ask her."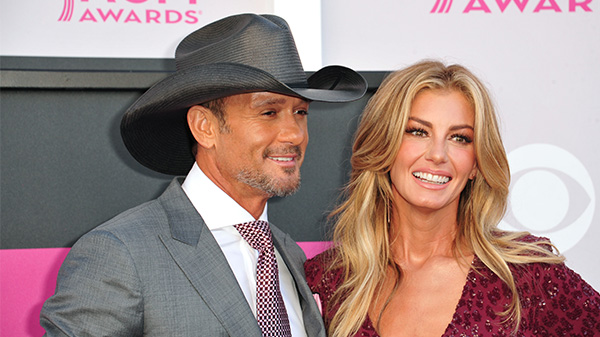 McGraw and Hill met for the first time in 1994 at the CRS New Faces show. Two years after the singers met, McGraw invited Hill on his tour. One night while on tour, the two kissed.
"We were in the dressing room, here, June 26, 1996, and it was raining and stuff and we'd been on tour for a while together, and I joked around with her about getting married," McGraw said according to US Magazine.
"And so I looked at her, grabbed her by the hand, and dropped forward [on my knees] on stage. "She said, 'We're at a country music festival in a trailer house, and you're asking me to marry you?' And I said, 'Yeah.' So I went onstage … When I came back offstage, [I saw] a Sharpie with lipstick kisses all over it, saying, 'Yes! I'm gonna be your wife.'"
At the time, Hill was engaged to Scott Hicks, but she broke off the engagement.
Shortly after they got married they had their first child together, the following year they had their second child, and in 2001 they had their third daughter.
Throughout the years the couple continued to tour together, and in 2021 the couple tried their hand at acting. McGraw and Hill starred alongside names such as Sam Elliott and Billy Bob Thornton in 1883.
The two star as James and Margaret Dutton, the patriarch and matriarch of the Dutton family from the series Yellowstone, which follows all the drama associated with the Dutton family and their ranch, referred to as "The Yellowstone," in Montana.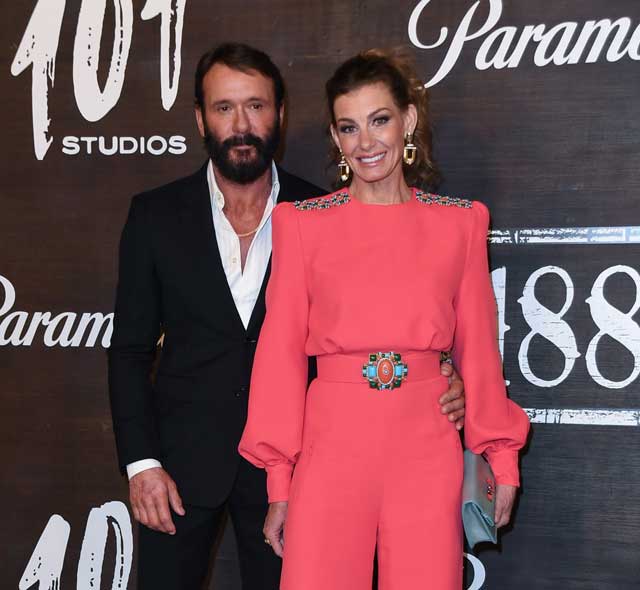 "I've been a fan of 'Yellowstone' since it came out," McGraw recently told Big Machine Label Group. "(Yellowstone creator) Taylor called and goes, 'Hey man, I want you to be in 'Yellowstone.' You're going to play the original Dutton who founded the Yellowstone ranch. He said, 'You're also going to have a wife. Do you think Faith would be interested in playing your wife?'"
Sounds like a simple ask, right?
Well, for McGraw it took him three days to gather the courage to ask his wife.
"She said sure, 'I'd be glad to do it. It'd be fun,'" McGraw said. "So, we did two flashback episodes. The first thing we shot, it was just so much fun. We're going so fast, and the shootout was so great. I remember gettin' off the horse and walkin' around going, 'I don't care if I do any other film for the rest of my life, I wanna do westerns from now on.'"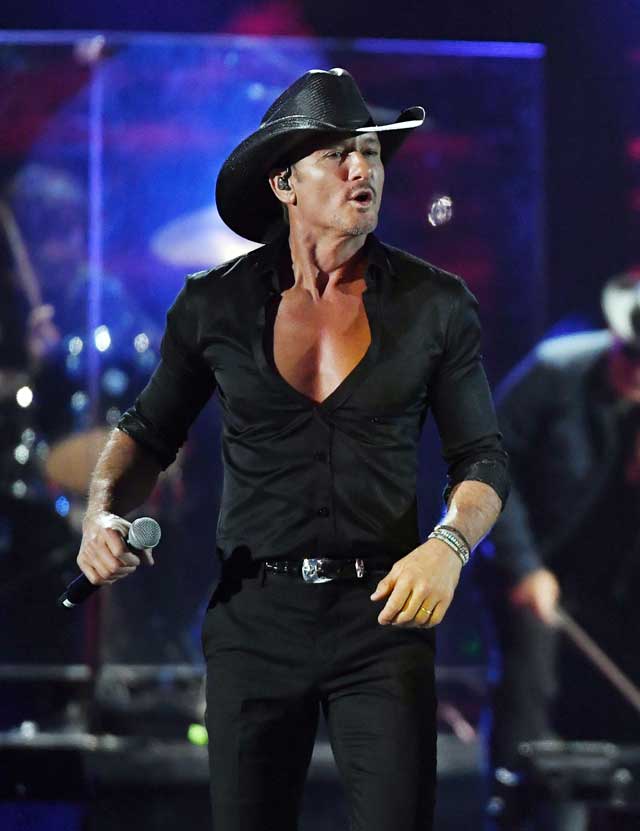 In fact, everything went so great that once studio executives saw the episodes, they wanted to do a series with McGraw and Hill. When the couple saw the script for the newly proposed series they both said, "This is too special not to do."
I think it's so cute how Tim McGraw was nervous to ask his wife to act alongside him. But look how it turned out! Not only was she excited, but their episodes were so good that studio executives gave them a series!
Please share this story if you love Tim McGraw, Faith Hill, and 1883!