One of TV's most famous older brothers is no longer with us.
Tony Dow, best known for playing Wally Cleaver on the classic sitcom Leave It to Beaver, died in 2022 at 77.
Not long before his passing, he shared some more insights about the battle he fought for most of his life – and we had no clue…
Tony Dow was a terrific talent on many levels. He was our on-screen childhood friend, an idol, and an example of what it means to be a good kid.
Born April 13, 1945, in Hollywood, Dow became a star at a young age after being cast in one of the most successful and enduring sitcoms of its era, Leave It to Beaver.
Dow played Wally Cleaver, the All-American older brother of protagonist Theodore "Beaver" Cleaver (played by Jerry Mathers) and son of Ward and June Cleaver.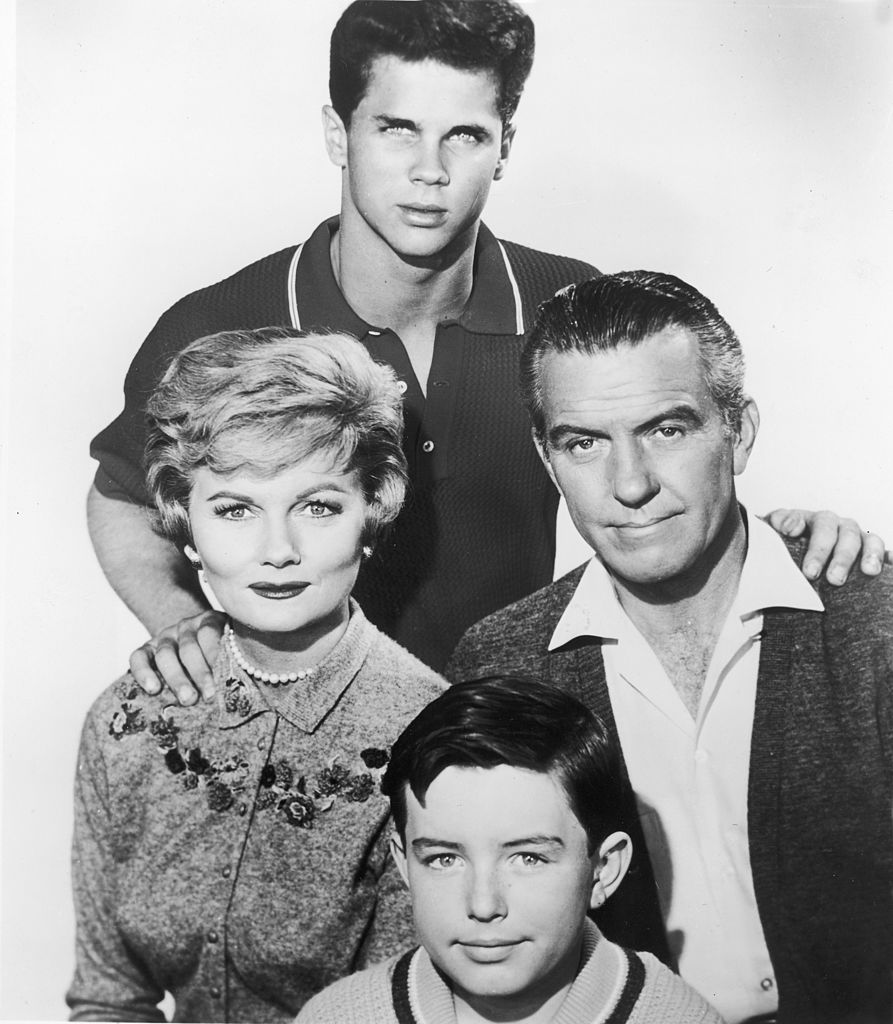 'Leave it to Beaver'
The iconic sitcom alone was an influential part of the early years of a whole generation – Leave It to Beaver is remembered as a wholesome, idealized version of 1950s American life.
In the series, Wally Cleaver, a responsible All-American boy, often deals with ordinary teenage problems like dating and advising his more trouble-prone little brother, the Beaver.
Tony Dow brought that character to life. His charisma, personality, and kind heart made Wally a great household name.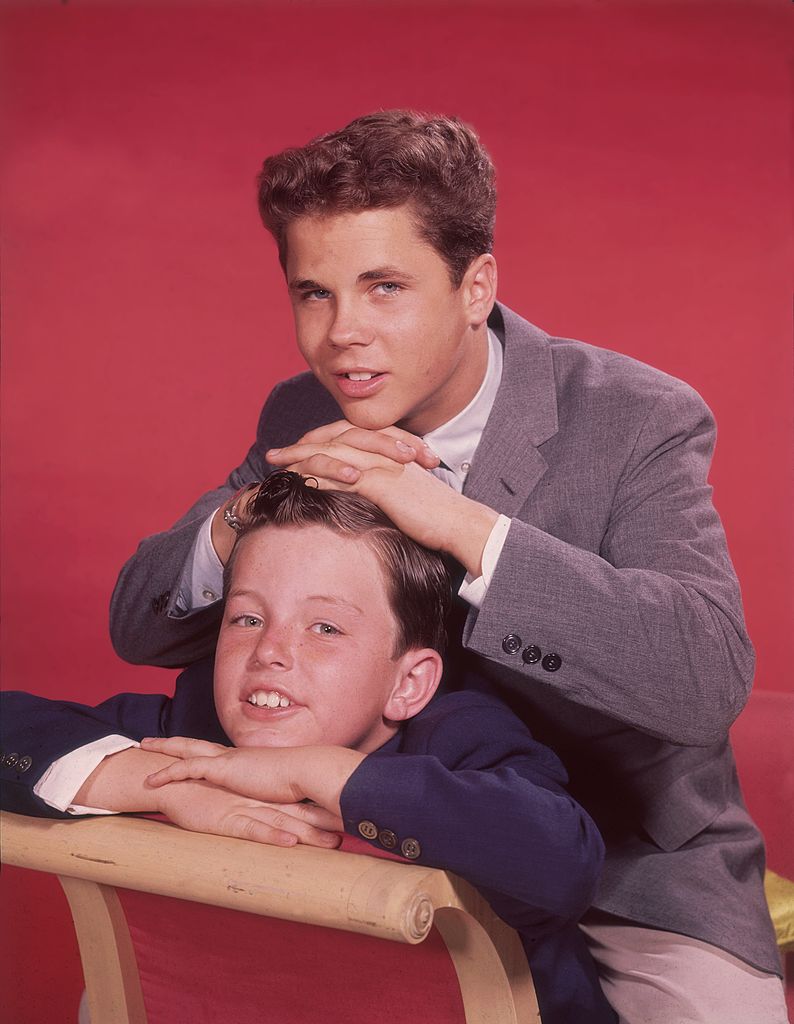 "Wally is the perfect big brother," Jerry Mathers said in a 2006 interview with the Television Academy Foundation.
"He's the champion basketball player, football player. He does everything right. He's a huge letterman. He gets A's on all his papers. Everyone loves him." 
According to the Washington Post, Dow didn't originally have any aspirations to be an actor, instead focusing on athletics, but a friend asked him to accompany him to an audition for a TV series called Johnny Wildlife, and Dow ended up being cast.
According to TV Land, he was cast on Leave it to Beaver a year later in a "casting cattle call," landing what would become his defining role at 13.
"It was a fun time, a good show and unique in that it looked at the world through a child's point of view," Dow told Boomer Magazine in 2014. "Jerry [Mathers] was amazing. That first year all the shows [storylines] were from [the writers'] kids' experiences."
While not a huge rating success, Leave It to Beaver has remained popular in syndication for decades and is regarded as a classic TV series. It ran from 1957 to 1963. By the end of the series, Wally is about to enter college.
After 'Beaver'
Dow never found another major role, but acted steadily in guest starring roles in TV series, including Adam-12, Love American Style, The Mod Squad and Emergency! From 1965 to 1968, he served in the US National Guard.
Like many former child stars, he could never shake the role that made him famous, but Dow had no problem returning to Leave It to Beaver when the occasion arose. He reprised the role of Wally Cleaver in the 1983 TV movie Still the Beaver, which led to the revival series The New Leave It to Beaver which ran for four seasons.
While many critics saw Beaver as a relic of the '50s, Dow defended the show's focus on wholesome storytelling.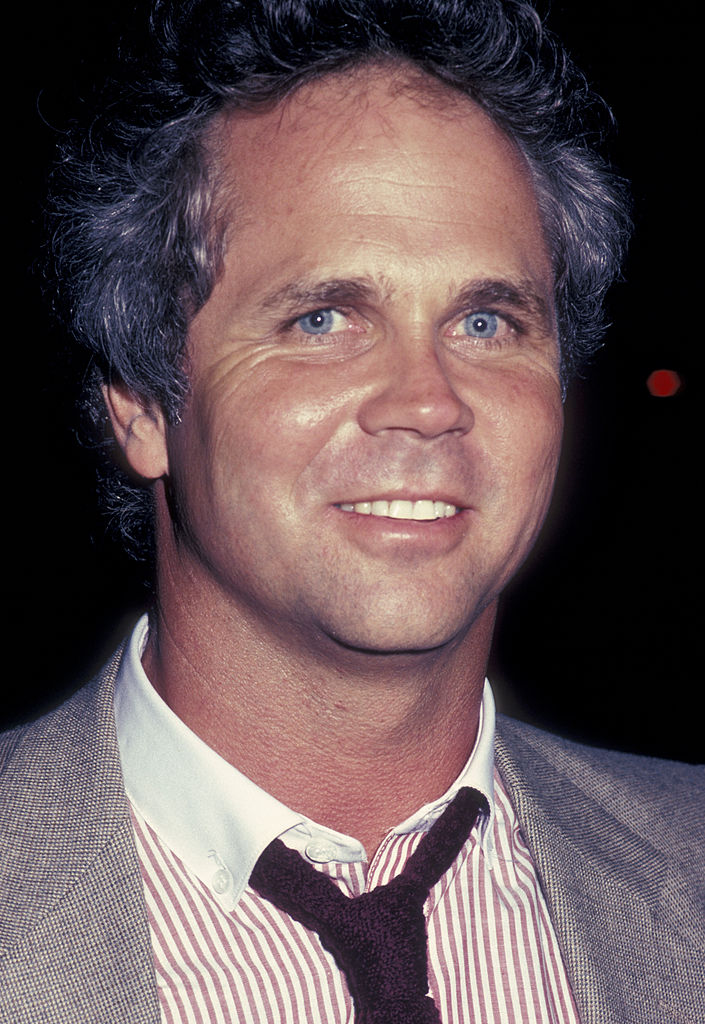 "When I see a show about drugs, it can be an interesting story and I can get involved, but it doesn't have the same kind of identification as when Beaver took his father's electric drill and made a hole in the garage door," Mr. Dow told the Houston Chronicle in 1988. "Those kind of stories are what make up real life, and growing up from child to adulthood. People say the show is milk and cookies, but I disagree. I think it's the essence of growing up."
The Beaver revival also launched a second career for Dow: directing. After directing episodes of The New Leave it to Beaver, Dow directed episodes of Babylon 5, Star Trek: Deep Space Nine, and Coach, among other series.
Personal life
In addition to his acting and directing careers, Dow enjoyed sculpting abstract bronze sculptures.
"The figures are abstract and not meant to represent reality but rather the truth of the interactions as I see and feel them," he said. "I find the wood in the hills of Topanga Canyon and each piece evolves from my subconscious."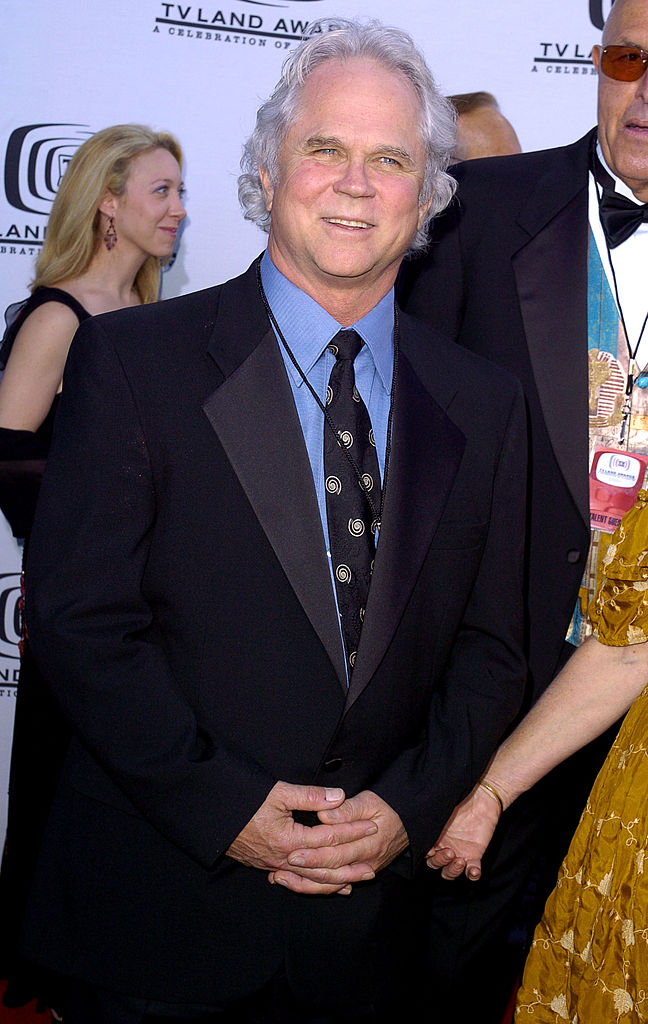 Dow married his second wife, Lauren Shulkind, in 1980, and they were together for 42 years until his passing.
Dow announced in May 2022 that he had been diagnosed with cancer.
"He is approaching this reality so bravely, but it is truly heartbreaking," his wife Lauren Shulkind wrote in a Facebook post.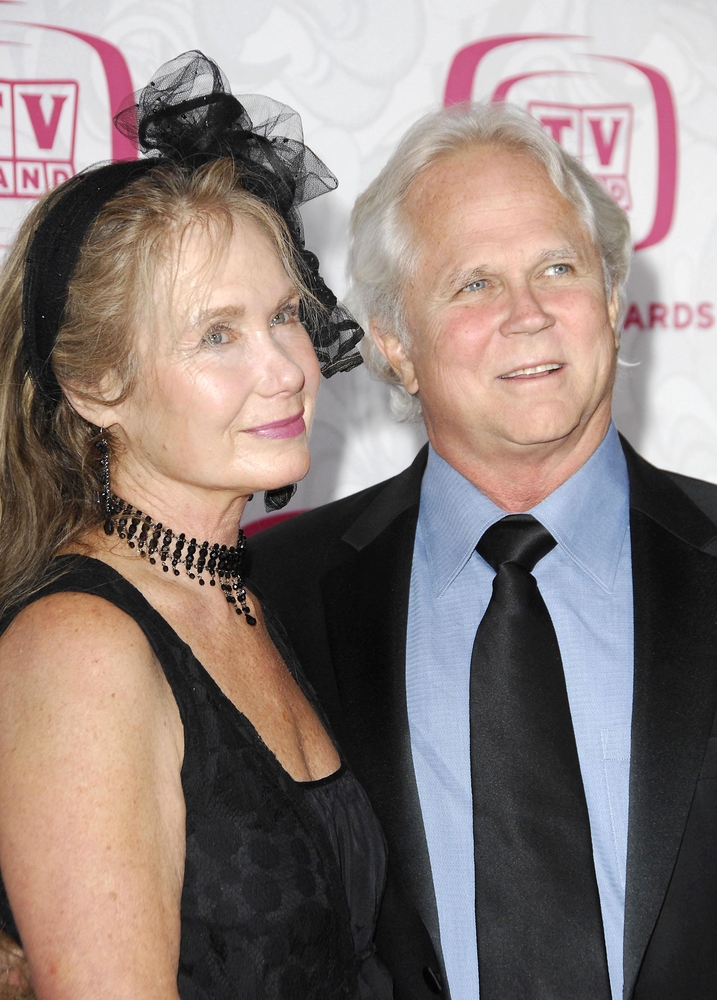 On July 27, Dow's management shared an update on his Facebook account, confirming that the actor had died, following official confirmation by the actor's family.
News of Dow's passing was originally reported one day before he actually passed, the actor's management team erroneously announced his death on his official Facebook page. However, Dow's family then clarified that the actor was still alive but in his "last hours."
"This is a difficult time," his son Christopher Dow said in a statement. "Dad is at home, under hospice care, and in his last hours. My wife and I are by his side along with many friends that have visited. He has a fighting heart."
The actor's wife Lauren Dow told Eyewitness News that she had "inferred" that the actor had passed away to people close to her, but it was a "miscommunication."
According to The Washington Post., Dow's death was due to complications from liver cancer.
"We know that the world is collectively saddened by the loss of this incredible man," their statement reads. "He gave so much to us all and was loved by so many. One fan said it best—'It is rare when there is a person who is so universally loved like Tony.'"
Opened up about his battle
Not long before his passing, Dow opened up about another battle he had fought for a long time. The actor was just 12 years old when he landed the role on Leave It to Beaver and like many other child actors, his stardom came with a high price.
"I'd like to do some other stuff. I'd like to do some interesting stuff. You know, it's sad to be famous at 12 years old or something, and then you grow up and become a real person, and nothing's happening to you," he confessed in an interview with CBS in 2022.
"Anger, if it's untreated, anger turns to depression," Dow added: "But depression isn't something you can say 'cheer up!' about. You know, it's a very powerful thing. And it's had a lot of effect on my life."
In the 1990s, Dow spoke about his illness for the first time. He shared that he had suffered from clinical depression and described it as a "self-absorbing feeling of worthlessness, of hopelessness." Thankfully, he received professional help, and later, he served as spokesman for the National Depressive and Manic-Depressive Association.
I didn't know Tony Dow had depression, even from his days on the show. So I respect him for speaking up about it and how it works on your mind and body, as he did in that interview with CBS.
Tony Dow children
Tony had one son, Christopher, who played young Wally in flashbacks on The New Leave It to Beaver, though he did not have a further acting career and has lived a private life.
In their statement, Dow's family paid tribute to the late actor.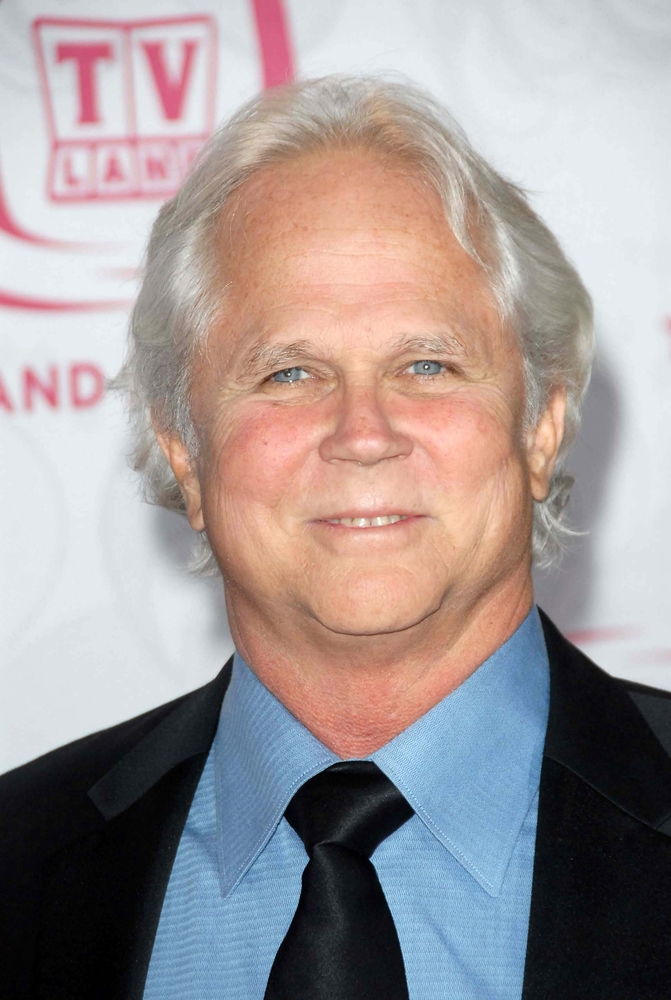 "Words cannot express how much we will all feel his absence, but will cherish the memories he left to each and every one of us," the statement from his account reads.
"Although this is a very sad day, I have comfort and peace that he is in a better place," Christopher said. "He was the best Dad anyone could ask for. He was my coach, my mentor, my voice of reason, my best friend, my best man in my wedding, and my hero."
"Tony was such a kind man," Christopher's wife said. "He had such a huge heart and I've never heard Tony say a bad or negative thing about anyone."
Dow was one of the last surviving members of the cast of Leave It to Beaver. Of the central cast, only Jerry Mathers, now 74, is still living.
Ken Osmond, who played Eddie Haskell, died in 2020. Barbara Billingsley died in 2010 at the age of 94, while Hugh Beaumont died in 1982 at 72.
We lost a treasure when Tony passed. He was an all-American guy who will forever live in our memories and hearts. RIP Tony.
Rest in peace to the great Tony Dow — you'll always be remembered for your iconic performance in Leave it to Beaver.
Share this story with your favorite memories of the late Tony Dow.