The name Whoopi Goldberg immediately evokes the image of a strong, African American woman with a huge grin. Indeed, the longtime Hollywood actress, comedian, talk show host and human rights activist is widely loved and respected by fans around from the world.
Her three-decade Hollywood career has been full of highs, whether you remember her best for her role as Deloris van Cartier in the Sister Act franchise, or love her best as a longstanding host of popular daytime talk show The View.
She has received an impressive amount of accolades, and is one of only 16 entertainers to ever win an EGOT, meaning that she has won an Emmy Award, a Grammy Award, an Oscar, and a Tony Award.
But while her professional career has thrived throughout the years, Whoopi has unfortunately had less success on the romantic front: she carries three marriages and three divorces under her belt.
The 66-year-old's three marriages and several relationships haven't worked out quite so well, and while she tends to try to keep her private life outside of the spotlight, Goldberg has revealed that she ultimately prefers to be alone than married.
A Powerful Influence
Goldberg is recognized for her versatility and range of talent, excelling in both comedic and dramatic roles. She is known to be a key player exerting an important influence as an African-American women spearheading and revolutionizing Hollywood's film industry.
Meanwhile, her big, toothy smile, unwavering humor and signature dreadlocks have shaped her into one of the world's most recognizable faces in entertainment.
Indeed, Goldberg's uniqueness has long captured fans' attention as she continues to actively shape the film and entertainment industry.
But success was not always a given, as the icon's more difficult past reveals.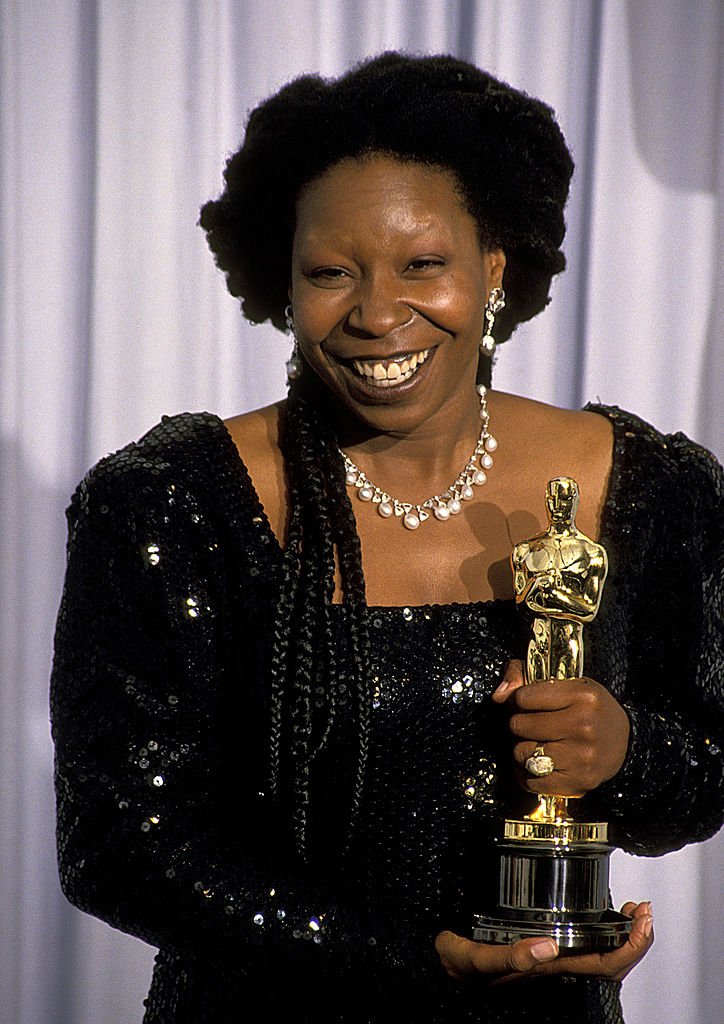 The Beginnings
Born Caryn Elaine Johnson in New York City on November 13, 1955, Goldberg grew up alongside her older brother, Clyde, in a housing complex in Manhattan's Chelsea neighborhood. Their mother, Emma, was forced to work several jobs to make ends meet and provide for her children after her partner left them.
In her early years, the "Sarafina" star struggled to do well in school. After some time, it was discovered that she dyslexia. The learning disability contributed to her lack of success at school, affecting her grades and ultimately leading her to drop out of high school at age 17.
Thankfully, her lack of education would not affect her long-term success – she turned to the stage – a decision that would prove to change her life in tremendous ways.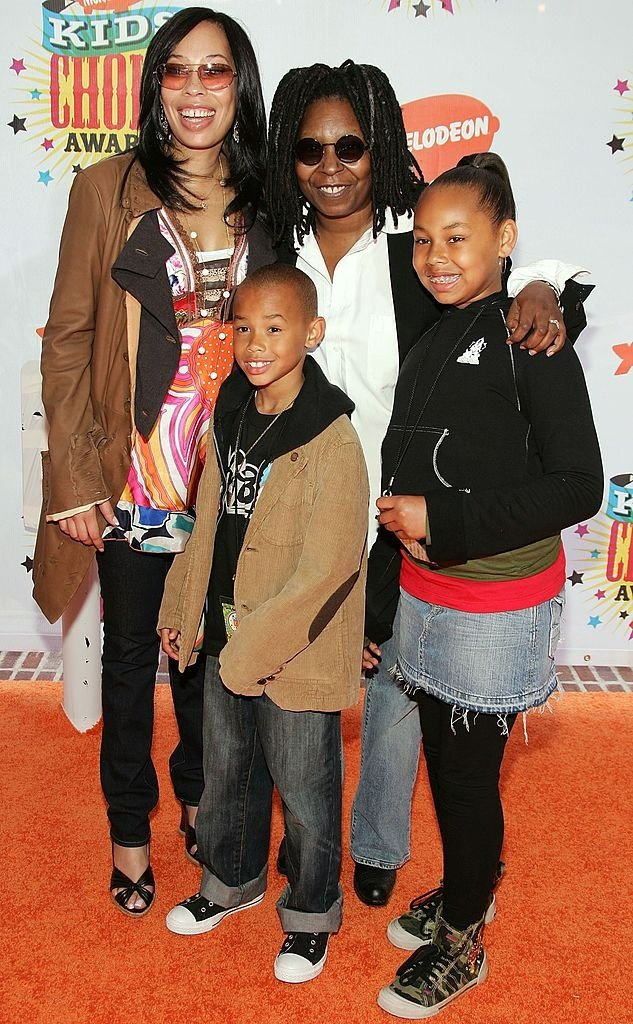 Goldberg moved to California in 1974 and, for the next seven years, she divided her time between Los Angeles, San Diego, and San Francisco.
Like many other young, struggling actors, it took time before she would reach fame and things did not immediately skyrocket for Goldberg. Meanwhile, she took on work as a mortuary beautician.
By then, Goldberg had already married her first husband and had her one and only child: daughter Alex. It was around this time that the talented and ambitious actresses' hard work was at last recognized and she began to land roles in films.
It wasn't long before Goldberg established herself as a household name in American entertainment and became one of the biggest African-American stars in America.
During her time in San Fransisco, her portrayal of Comedienne Moms Mabley in a one-woman show earned her a Bay Area Theatre Award. For Goldberg, these early days and this period of her life was one of the most critical.
After winning the prize, she returned to New York City in 1983 and created and starred in The Spook Show, a one-woman Off-Broadway play composed of different character monologues. This move would prove to be one of the most successful ventures of her career.
The original comedy addressed the topic of race in America with loads of flair, profundity and wit. The show was discovered by director Mike Nichols who fell in love and adapted it to a Broadway stage. The play was retitled to Whoopi Goldberg and ran from October 24, 1984, to March 10, 1985. During this time, Goldberg considered Nichols her mentor.
By 1985, Goldberg had earned a Grammy Award for Best Comedy Album for the recording of skits from her popular show.
Goldberg was meanwhile attracting more and more attention from some of Hollywood's key players, including none other than the legendary director Steven Spielberg. He soon cast her as the leading female role in the iconic 1985 production of The Color Purple, adapted from the classic Alice Walker novel. This role would prove to be a further big step forward in the thriving actress's career.
Growing Success
The Color Purple received a whopping ten Academy Award nominations and five Golden Globe nominations. Goldberg was herself nominated for an Academy Award and won her very first Golden Globe Award for Best Actress.
Beginning in 1986, Goldberg began to host several episodes for an HBO special for the US non-profit organization Comic Relief alongside fellow comedians Robin Williams and Billy Crystal. The live exhibition showcased popular comedians in order to raise money for the homeless. Goldberg's role in hosting seven live showcases earned her a special Emmy in 1997.
In 1992, Goldberg launched her own talk show, The Whoopi Goldberg Show, which featured Goldberg in one-on-one interviews with key political and Hollywood personalities. It ran for 200 episodes but was ultimately discontinued a year later due of low ratings.
Goldberg was the first woman to host the Academy Awards three times: in 1994, two years later in 1996, and again in 1999.
But despite all of her great professional accomplishments, Goldberg's personal life was less successful and ridden with highs and lows.
Three Husbands
Because the entertainment icon has preferred to shed her private life away from the spotlight, many are not aware that Goldberg wasn't just married once, nor twice, but three times in total.
Not much is known about her romantic life or marriages to her three ex-husbands: Alvin Martin, David Claessen, and Lyle Trachtenberg.
Goldberg has however acknowledged that she believes that she never truly experienced the emotions that accompany true love. She has also confessed that it took her quite some time before she realized that marriage was not for her.
In fact, according to Goldberg, she devoted a total ten years of her life to men she never loved.
"I'd be thinking, Why don't I feel the thing that I'm supposed to?" she said. "If you're in a relationship, you have to do those things, and it took me a while to figure out that I didn't want to."
Her first husband was Alvin Martin, who the award-winning actress married in 1973. Her marriage to Martin, who was her former drug counselor, would be her longest, lasting 6 years and ending in 1979. It also rendered her a mother, delivering her daughter baby Alex at just 18 years old.
Seven years later in 1986, Goldberg tied the knot for a second time with cinematographer David Claessen. This union was even more short-lived, lasting only two years and ending in 1988. Goldberg and Claessen had no children together.
Finally, about six years later in 1994, Goldberg married actor and ITSE Union Organizer Lyle Trachtenberg in her final shot at marriage. They also did not have children and were only married for one year before deciding to end their union in 1995.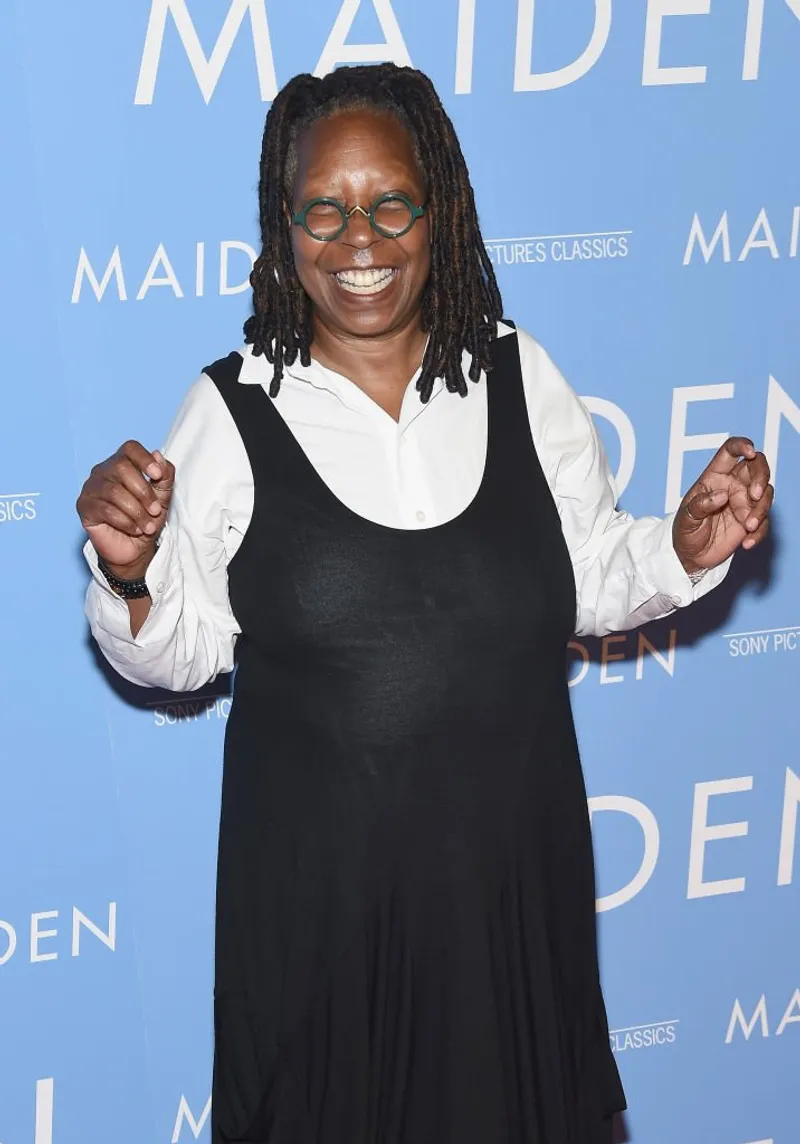 Never Found True Love
On the lack of success of her three failed marriages, Goldberg has blamed herself for the lack of success of her three marriages. The main culprit? A lack of commitment, love and devotion towards her ex-husbands.
The logical question many would ask is why, then, did she marry in the first place?
Goldberg explains this in her own words:
"I wanted to feel normal," she said. "It seemed to be that if I was married I'd have a much more normal life. Clearly that's not the case. That's not a good reason to get married. You have to actually want a life with someone through ups and downs. I just discovered that wasn't for me."
Goldberg also adds that she really enjoys being on her own and especially living alone. She enjoys her privacy and does not like to share details of her life with others. One of her pet peeves, perhaps above all, is to feel that she is in some way responsible for another person's happiness.
The legendary actress has reportedly made peace with these realizations and concluded that marriage was simply not for her.
Still, it's difficult to stay away from love and attraction in life: while Goldberg appears to have sworn off marital love, she has often entertained dating, including to rather younger men.
Today, Goldberg focused on her role as devoted mother and grandmother, and much enjoys spending time with her family.
What do you think? Is true love and marriage for everyone? Or is Whoopi right that marriage might just not be for her?