Recently, it seemed like everyone became obsessed with GameStop and Wall Street and if you weren't trading stocks, you were desperately trying to read up on what was going on.
Honestly, we're still trying to figure out what happened.
Many people were able to ride the wave and cash in, and at least one person used his new fortune to pay it forward.
Hunter Kahn, 20, a student at Cornell University, was one of many who participated in the recent drama surrounding Wall Street.
Kahn, who joined the now famous WallStreetBets subreddit during his senior year of high school, bought GameStop stock after Citron Research called those purchasing GameStop stock "suckers."
But he was far from a sucker.
The 20-year-old cashed out and purchased six Nintendo Switches along with games – at GameStop – and donated them to Children's Minnesota Hospital in Minneapolis.
"I wanted my donations to be GameStop purchases since that is how this all started and there is no better group of people to receive a bunch of Switches than a bunch of kids going through a hard time," he told the Post.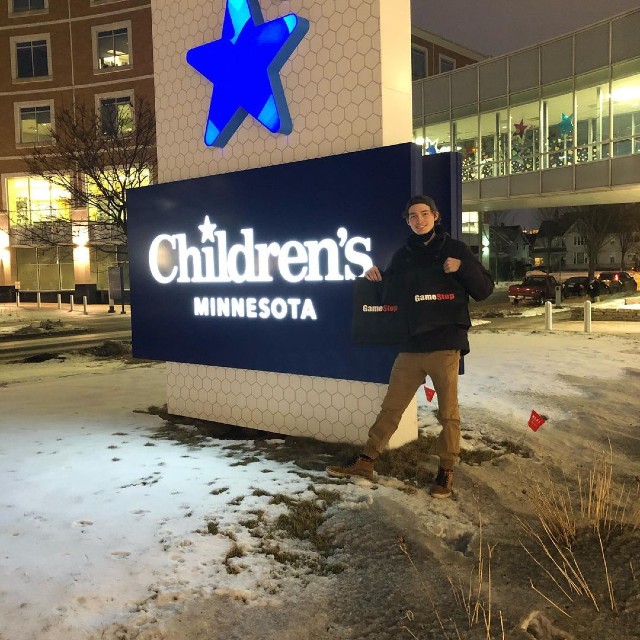 "A lot of people are saying that this is somewhat like a transfer of power, but if the money's going from here just to the other side, there's no difference if we just are acting the same way as the people that we're criticizing," Kahn told WCCO.
"It's important that we don't become men in suits ourselves, and use our money for good."
Kahn isn't the only one who used his newfound wealth for good.
NBC DFW reported an anonymous donor gave 10 Nintendo Switches, also purchased from GameStop, to a children's hospital in the DFW metro area.
Way to go Hunter! What an excellent way to spread the wealth. Hopefully others are inspired by your actions.
Share this good news story on Facebook.