Aina Townsend did what he thought was right, and for that he was graciously rewarded by his community.
It all started before Christmas when Townsend, 22, found a wallet in a shopping cart of the grocery store where he worked as a security guard in Kahului, Hawaii.
After his shift was over he got on his bike, his only mode of transportation, and rode three miles uphill to return the wallet.
"You know, I lost a wallet before too and it's the worst thing in the world," Townsend told CNN. "I was just doing what I felt was the right thing to do."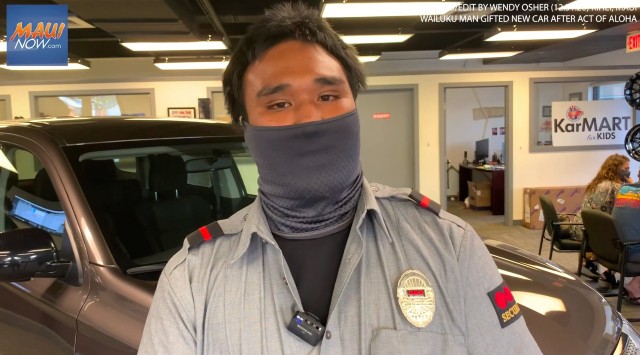 The wallet belonged to Chloe Marino. She had been at the store earlier with her 5-month-old son. While she wasn't at home when Townsend arrived to return her lost wallet, her husband, Gray, was there.
Gray wrote about the act of kindness on Facebook and called it an "Aloha moment."
"He literally rode his bicycle to return her wallet," he wrote.
Many, including Greg Gaudet, praised the 20-something for bringing back the wallet with its contents still inside.
Gaudet was so inspired by Townsend's act of kindness around the holidays that he wanted to repay him by setting up a GoFundMe to raise funds to help him purchase his first car.
"He deserves it you know," Gaudet said. "He's been working hard for a long time. He's a good guy. He deserves a break."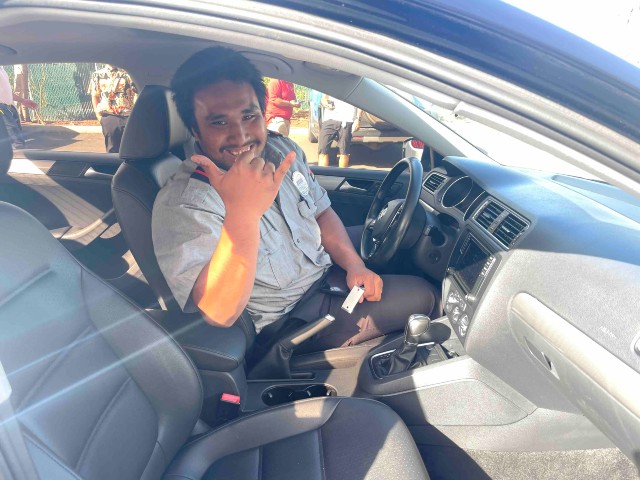 Initially the fundraiser's goal was set for $5,000, but within a few days more than $25,000 had been raised.
With the money raised Townsend was able to get a used car with 30,000 miles on it, along with gas and insurance paid for an entire year.
The leftover money will be used to invest in Townsend's future with his family.
"I just want to say thank you to the community… and most of all to Chloe and Gray and the Marino family and to Greg for organizing the fundraiser that is allowing this dream to become a reality. It means so much to me," Townsend told Maui Now.
"It just takes a simple deed. You just do what's right," he said. "That's the main thing is what you do–you live your life by a code of honor and you strive through life with that code."
Thank you Aina for returning the wallet! Not everyone would have taken the time out of their day to personally deliver the wallet to its owner.
You are an inspiration.
Share this story on Facebook if it inspired you!