When Kitty Smith set out to buy her dream home at the age of 80, there was one thing that was a must-have: a swimming pool for her 29 grandchildren and great-grandchildren.
During the summer of 2020, her family enjoyed the pool, and she hoped they could enjoy it again this past summer, but a freak accident in February ruined all possibilities and left her with a hefty bill.
To her surprise, a group of local contractors banded together and vowed to fix her pool free of charge.
"I don't know your names but I know your hearts," she said. "I love you."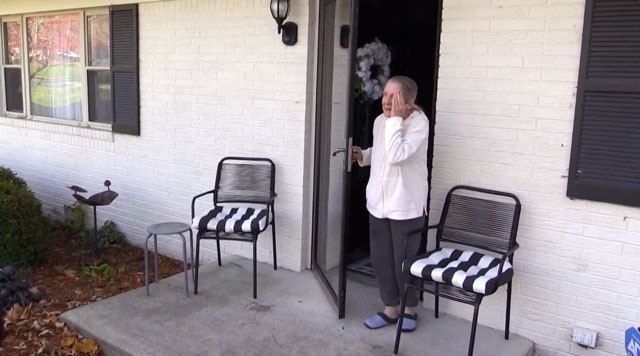 Smith bought her dream home in south Indianapolis when she was 80. It was a bit of a fixer upper, but it had what she was looking for, namely a pool.
"They were here, swimming and playing. I can't tell you how great that was. This has just been my dream my whole life," she told 13News.
However, the following February she looked out her window after it had snowed the previous night and she realized her pool had collapsed.
"My whole body just started going numb and shaking. I couldn't believe what I was seeing."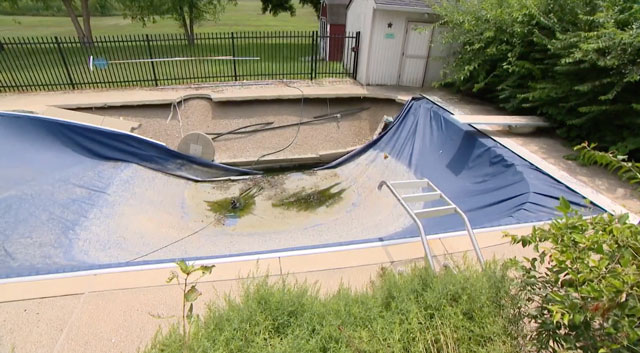 It's unclear what caused the collapse, but what was clear was that Smith's homeowners' insurance was not going to pay.
Since an engineering report suggested a leak may have caused the collapse and leaks aren't covered in the insurance policy, the insurance policy wouldn't pay out the claim.
If Smith wanted a new pool it would cost $60,000, plus an additional $20,000 to clean up the old one.
It was money she didn't have. Smith used her life's savings to buy her dream home. So the mess of concrete sat in Smith's backyard.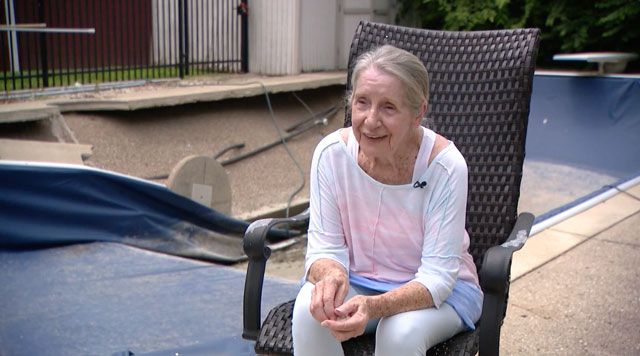 Smith reached out to 13News earlier this year to see if they could see who was responsible for the damage, but they too realized it complicated.
But they had a solution, one they didn't share with Smith.
With Michael Shebeck taking the lead, a group of eight Indiana pool installers and suppliers got together and agreed to give Smith a brand new pool free of charge.
"I think it's a perfect time to help somebody out like this," Mike Shadoan, the vice president of Automatic Pool Covers, said. "All these people are willing to donate their time and effort for free just to help somebody they don't even know. It's pretty amazing."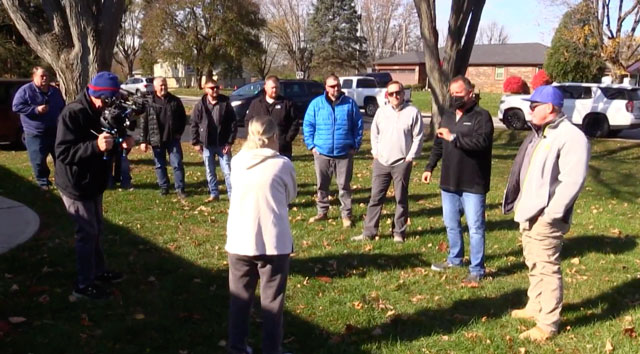 Recently, the contractors gathered at Smith's house to delivery the good news.
"We will pitch in and chip in and between all of us, make sure this happens," Shadoan said. "You're going to get a whole new backyard with a new pool…and this should cost you zero."
The estimated value is $90,000.
She was in shock.
"You're what we need in this world – not for me, for everyone. Thank you!" Smith said.
I love this! Kitty is right, this is exactly what we need in the world.
Thank you to everyone who is volunteering their time, labor, and supplies.
Please share this heartwarming story on Facebook.