The Martinez family was hoping for a fresh start in Texas, but when Julio Martinez arrived in Houston, his family's dreams of starting over were quickly ruined.
"My first reaction was, oh, they towed it," he told KPRC.
After waking up the day after making the long drive to the Houston area from San Jose, California, Julio discovered the U-Haul and car he packed with his family's belongings was missing from the front of the Airbnb.
They had been stolen.
Julio and his wife, Sarah, who is seven months pregnant with the couple's second child, met on a dating app and after living together in California, they decided they wanted a fresh start in Texas.
"It will just a way better quality of life for us. We can afford to live here, and it was our dream to build a home for our family," Sarah said. "We saved for a really long time, my husband and I worked our butts off."
So when Julio discovered their U-Haul and car had been stolen, "I was like, wow, we have nothing."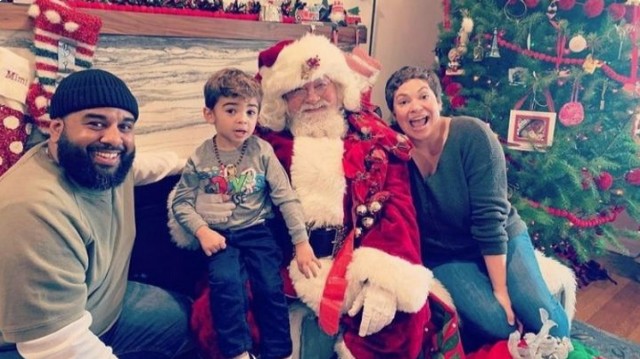 The Martinez family held out hope that police would find their vehicles with their belongings, but Houston police found the U-Haul empty except for one mattress.
Their car is still missing.
"No beds, no essentials, no couch, no table to make dinner at, nothing," Sarah said. "The crib, the baby's jumper, the baby's clothes."
A GoFundMe has been organized to help the family with replacing practically every item they owned.
So far more than $45,000 has been raised.
Despite the rough start in Texas, the Martinez family doesn't see it as a sign that they should have moved.
"I think sometimes when you're headed in the right direction some forces try to push back at you," she said. "But we just think God has our back no matter what."
I do hope this family's car is returned to them, and I sincerely hope whoever took it will find it within themselves to return it with the contents still inside.
What kind of person steals another person's belongings, especially around the holidays?