A community is rejoicing after Secret Santa gifted a much-deserved store worker with a new car.
A mystery person dubbed Secret Santa, because of his wish to remain anonymous, is handing out more than $500,000 worth of gifts to deserving recipients in East Idaho.
One of these lucky people was Phyllis Tracy who was left in tears after Secret Santa gifted her something to help make her life so much easier.
Cost of medical bills
Aged in her 60s Phyllis should be enjoying a slower pace of life but instead she is having to work two jobs to pay medical bills and the cost of keeping her older vehicle on the road.
Despite having medical issues she works at East Idaho Credit Union full-time and then works a part-time job at Walmart.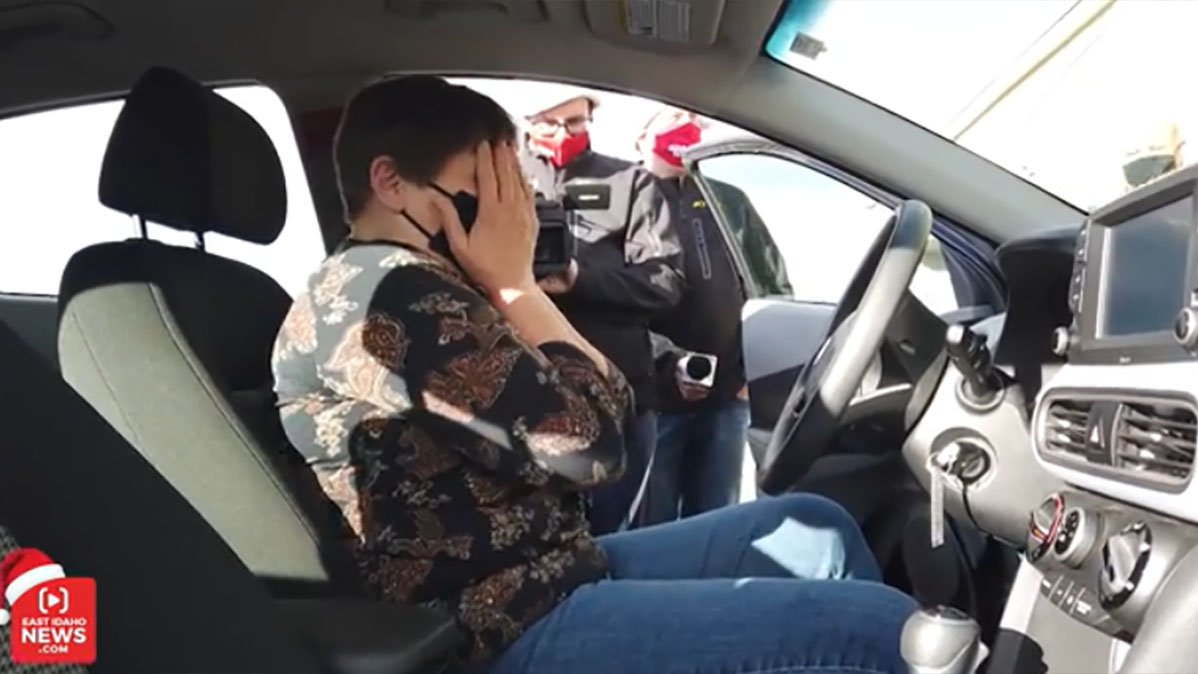 She also lives alone with her grandson who she takes care of.
In the tear-jerking video a reporter from The EastIdahoNews.com team surprises Phyllis at her place of work at East Idaho Credit Union.
Phyllis breaks down when he slides a set of car keys under the glass screen for Phyllis so she now has a reliable car to get around in.
He also gives her a $1,000 check for Kohl's to help this festive season and a $1,000 check to help pay for the registration of the car. It's a truly beautiful moment for a woman who really does deserve these gifts.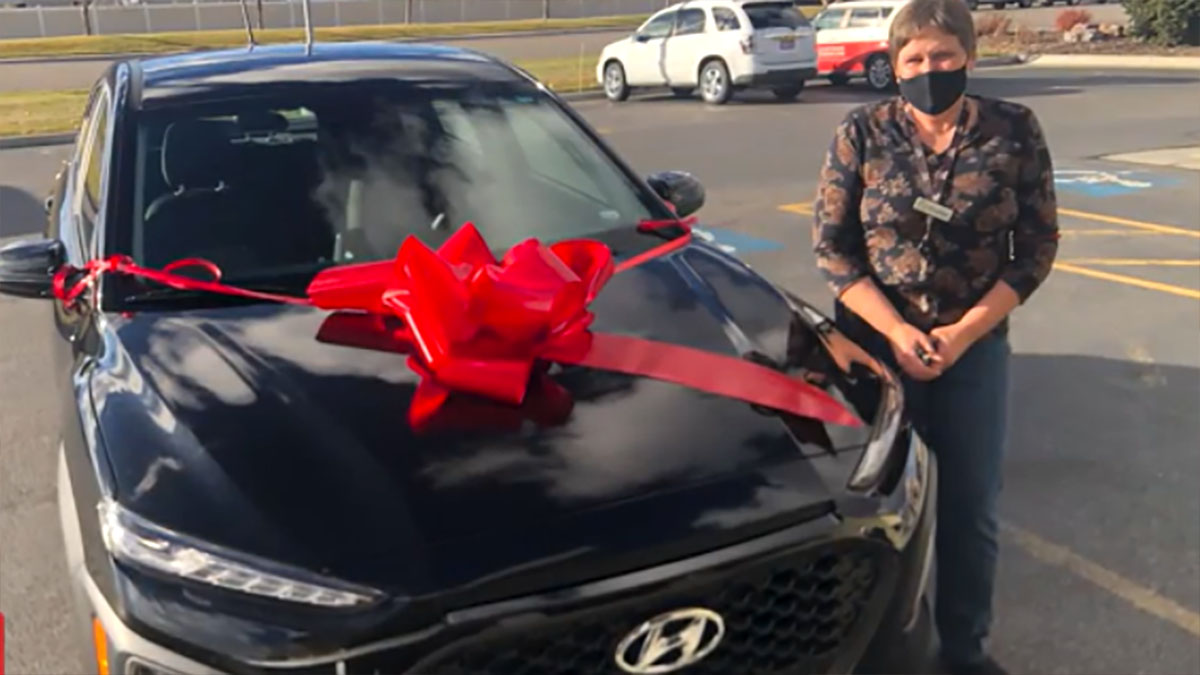 According to the news station: "Phyllis Tracy is one of the nicest, most hard-working people you'll ever meet."
She hugs her coworker as she follows the reporter outside to see her new car and reveals that she's currently driving a 2000 Honda with nearly 200,000 miles on the clock.
Crying tears of joy she starts the engine up and wishes everyone a Merry Christmas.
"Thank you so much you guys," Phyllis says.
I challenge anyone to watch this video without crying; knowing how hard this woman has to work and the tough life she leads, getting a new car is a joyous occasion we can all enjoy watching.
Please share if you too loved watching Phyllis get the festive cheer she so deserves.