As many states begin to reopen businesses, employees and customers are being asked to comply with rules and restrictions that did not exist two months ago.
In most instances, those who have gone out for essential shopping have seen these changes and have complied, but for those who have yet to venture outside or those who are fed up, the changes can take some getting used to.
Mark Lawrence wanted to open his ice cream shop on Cape Cod for Mother's Day. Word got out about the planned re-opening of Polar Cave Ice Cream Parlor and "it just went wild."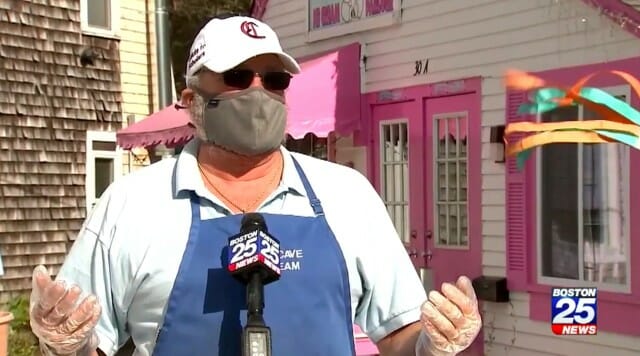 Lawrence planned for Polar Cave to serve those who ordered ice cream from the shop's website only, to comply with COVID-19 guidelines, but when people drove by the established business they stopped in and demanded service.
"All of the sudden word spread like wildfire and nobody listened to what we told them how the protocol we had set up," he told Boston 25 News. "People have forgotten how to treat other human beings in the six or seven weeks that they've been confined to their homes. They have no clue how to respect other human beings."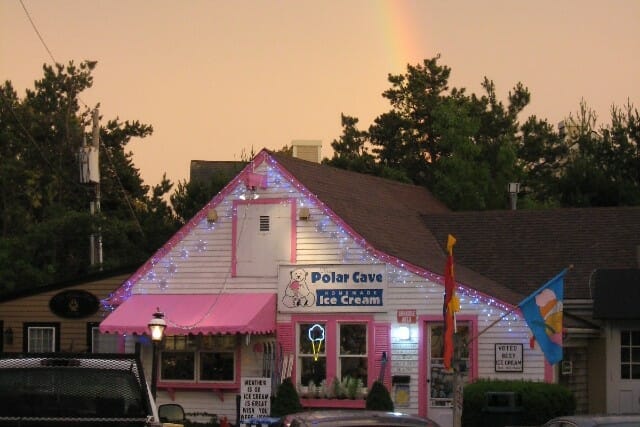 Lawrence reported that during opening day, his employees were verbally assaulted by customers.
One of his long-time employees ended up quitting at the end of the day.
"Rude isn't the word, vulgar isn't the word…" he told WHDH.
The 17-year-old employee had worked at the ice cream shop for the past three years and planned to save the money she earned for college in the fall.
After receiving many comments on the business' Facebook page asking how to help the employee, Lawrence started a GoFundMe to support the teen. So far $5,000 has been raised.
Polar Cave reopened a few days later and customers seemed to comply with the guidelines.
"We're not claiming that we know what we're doing. We don't know what we're doing, but we're giving it a shot," he said.
This is not how we should treat each other, especially those in the service industry. We must all treat each other with respect.
Share this to show your support for businesses doing their best to comply with new COVID-19 guidelines.