When Anthony Louie, 33, heard a call come in during his night shift about a house fire in Seminole, Oklahoma, he realized it was his neighborhood.
The police officer rushed to the scene and only then did he realize it was his home that was on fire.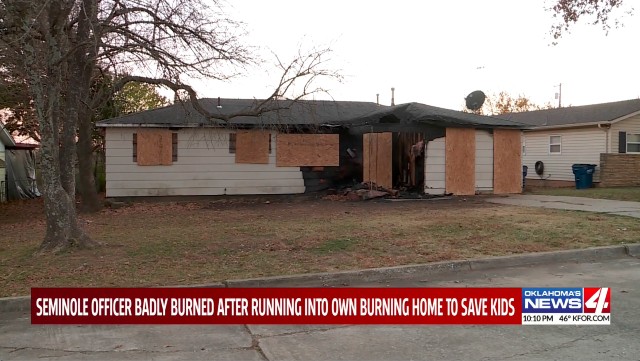 A neighbor had called 911 shortly after Louie's wife left to go to work to report flames coming from the officer's house.
The couple's 7- and 14-year-old children were still sleeping inside.
As soon as Louie arrived he rushed inside the burning house and pulled them to safety.
The heroic rescue was caught on a neighbor's security camera.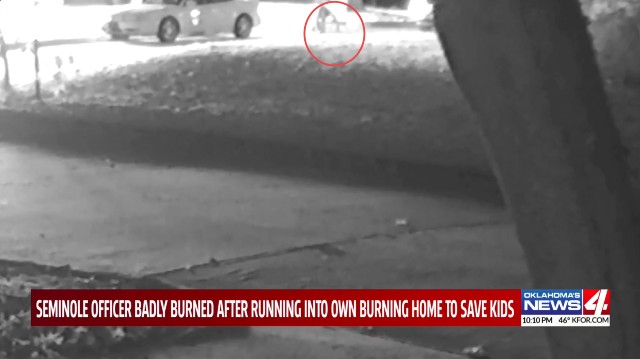 Louie and his children, who were thankfully uninjured, escaped. Unfortunately, the 33-year-old suffered burns to his face, arms, and legs, as well as smoke inhalation.
While the family home was a total loss, Louie's quick-thinking saved something that's irreplaceable, his family.
The Seminole Police Department have set up a fund to help Louie and his family get back on their feet. They're also asking for continued prayers as the police officer recovers from his injuries.
Please keep Officer Louie and his family in your prayers. It's difficult to lose your home at any time, but especially during the holidays.