Sometimes when life gets overwhelming all we need is a hug, and that's exactly how a deputy assisted a distraught driver who was pulled over on the side of a road in Macomb County, Michigan.
According to the Macomb County Sheriff's Office one of their deputies recently responded to a call about a vehicle that was sitting on the side of the road.
The caller was concerned for the driver and believed they may have been passed out.
Deputy Thorne was first on the scene and found "Joe," the man's name was changed to protect his privacy, overcome with tears.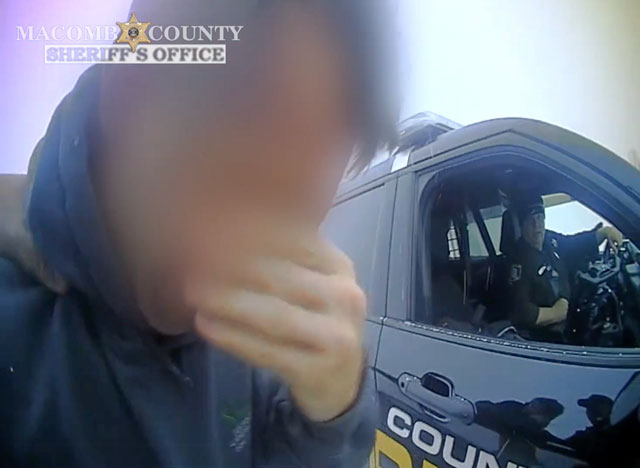 As Thorne and another deputy confront Joe one of them asks how they can help him.
READ MORE:
Bodycam footage catches Joe saying he just needs a hug.
That was it. All he wanted was a hug to make things better.
'I could use a hug.'
Joe explained to the deputies that he had no intentions of hurting himself, but "multiple stressful issues" left him feeling overwhelmed as he was on his way to work that morning.
He mentioned that despite seeking professional help and using exercise as an outlet to relieve stress, there were still some times he struggled.
"Deputy Thorne was more than happy to help a fellow human and gave Joe a good strong hug as Joe was able to release some emotional tears," the sheriff's office shared on Facebook.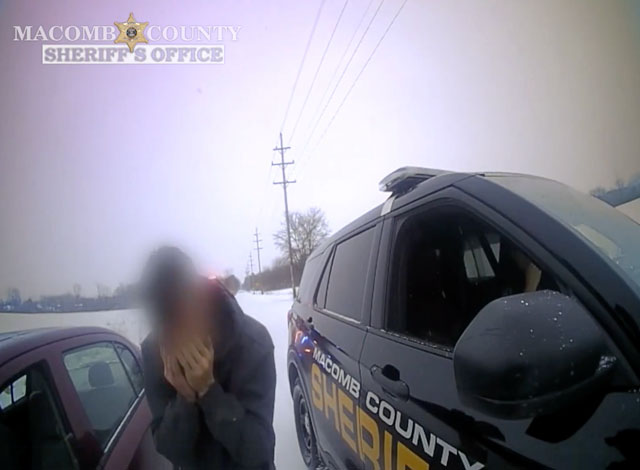 For the next 20 minutes Deputy Thorne and another deputy who responded to the scene sat with Joe and helped talk him through his crisis.
Before going their separate ways Thorne made sure Joe had the resources, including his own personal number, he needed to get through the times that felt especially overwhelming.
Watch the comforting moment in the video below.
"Please remember that we are all human. We all have good days, bad days, and days that we feel we might not make it through. But you can."
If you or someone else you know is struggling with feelings of sadness or hopelessness, help is available. Please contact 988 to speak to someone.