It's that time of year when high school students across the country are getting dressed up and preparing to attend their school's prom. Before attending the actual event some teens will take photos, others will go out to eat, and some will simply hang out.
A group of 11 teenagers from Clarksburg High School in Maryland decided they would go out to eat before their big night. And what happened at the restaurant was just as memorable as their prom.
Therese de Leon and 10 of her friends barely had a chance to look at their menus at Ted's Bulletin when their waiter approached them.
Their server, Antonio, explained there was a usual customer in the restaurant, and she had a special request that involved the Clarksburg High School students.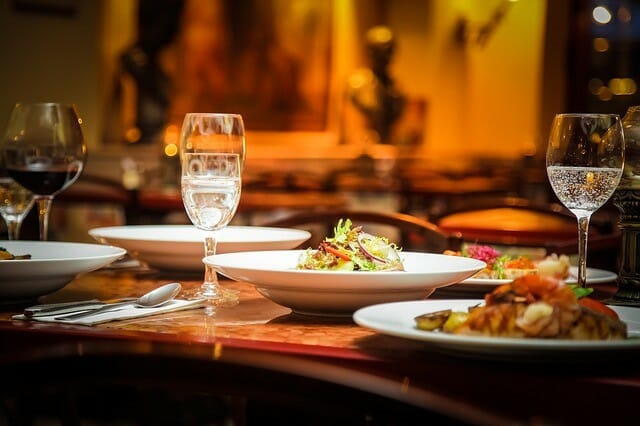 "She asked him which tables he had that night but said we were his only table," de Leon told WTTG. "She told him that we looked absolutely stunning and offered to pay for our dinner — anything we wanted."
The students' "jaws dropped," but they were confused. Why them? There were several other tables with students who were set to attend the prom as well.
Following their meal, the students visited the woman at her table. They couldn't thank her enough for making their night one to remember.
"What we will never forget were the kind words she left with us. Before we left her table she reminded us to 'always love ourselves' and to remember that 'we are beautiful inside and out.'"
never thought this would happen to me…we walk in late for our reservation and after we get our drinks and get seated, the waiter came back and told us this amazing lady said we all looked stunning and paid for our dinner…all 11 of us ? #prom2019 pic.twitter.com/YFjF9ETNdR

— therese de leon (@theresedeleonn) April 27, 2019
De Leon, who shared the photo on Twitter, said it was "refreshing and enlightening" to know that in a world where there can be so much hate, there's still so much kindness.
"We never would have thought we would be able to experience generosity of this scale."
Even though this woman wanted to remain anonymous, she should still be recognized for her incredible act of kindness. 
Pass this article on and thank this woman for making these teenagers' night a night to remember.