It's no secret that there is a shortage of personal protective equipment, PPE, in our country. While state and local governments have been begging the federal government for help and seeking alternative options, a group of 40 workers at a Pennsylvania manufacturing plant hunkered down for nearly a month and got to work.
They recently left the office after tirelessly making PPE for 28 days.
"We're truly honored to be able to give back and support people we will never meet in some way."
The team of 40 workers ate, slept, and worked away from their families for 28 days to ensure that their company, Braskem America, could get the supplies out to those who needed it most.
It was a unanimous decision. They weren't forced to stay, they wanted to stay.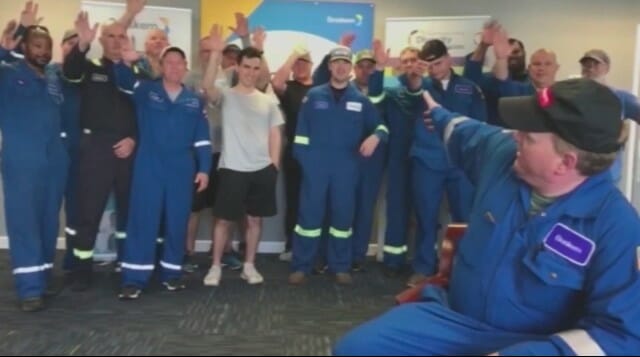 But while they've spent the past month away from everyone, operations shift supervisor, Joe Boyce, said it's been bitterseet.
"We've almost been the lucky ones, I'll say for the last 28 days because I haven't had to stand six feet from somebody. I haven't had to put a mask on," he told Action News.
"All the first responders, all the people on the frontlines, we thank you. That's what makes our job easy to do."
And we thank you for making PPE for everyone on the front lines. Share this on Facebook to thank these workers who stayed away from their families for 28 days so they could make PPE.