A World War II veteran who led one of the biggest air raids of World War II has celebrated his 100th birthday.
Community members gathered to mark Staff Sgt. Raymond Duncan's big birthday in Oklahoma.
Raymond served as an Air Force crew chief mechanic while stationed in England and was a member of the 487th Bomb Group.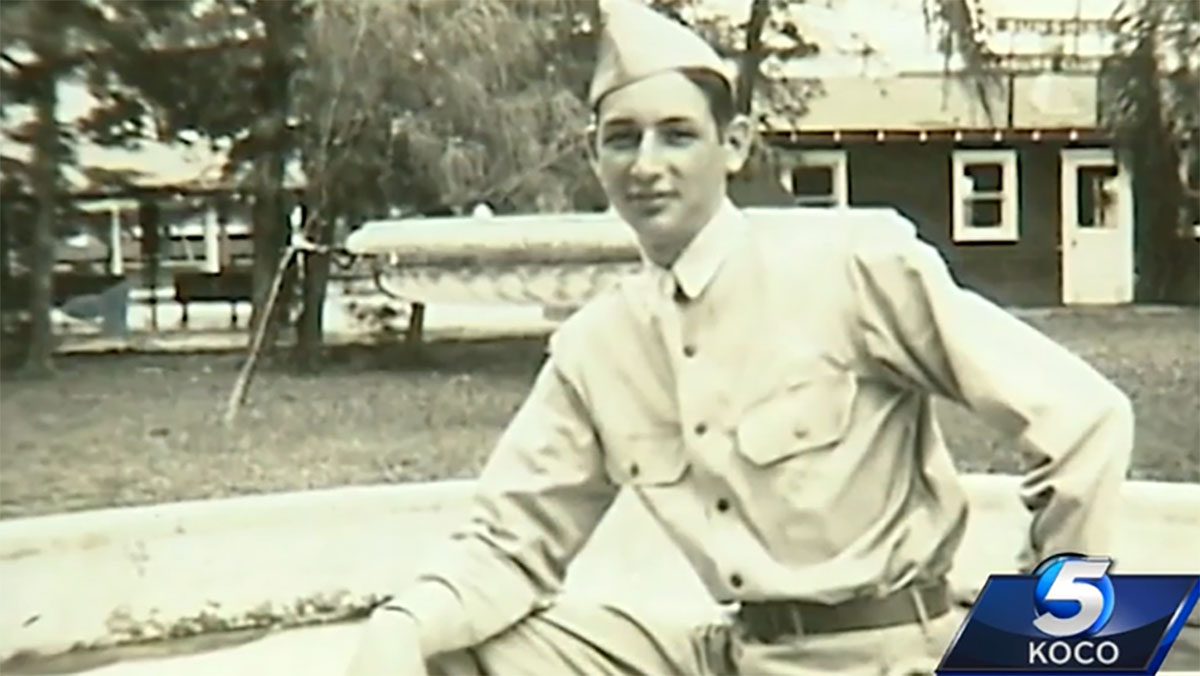 His group led the largest Eighth Air Force mission of the war on December 24 1944, involving more than 2,000 bombers on airfields and communication sites in western Germany.
"I was in World War II. My airplane led the largest air raid during World War II over Germany, Dec. 24, 1944," Raymond said. "And I've been honored by three presidents for that service."
Talking to local ABC News station Koko in 2017 Raymond said he still dreams about that day and the moment a buzz bomb went off over his base a second too late, sparing his life.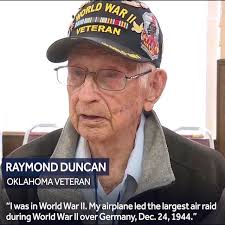 "When I came back and worked at Tinker Air Force Base for 27 years, I hear one of those engines fire and chills ran through me."
He said 235 group members didn't make it back.
"Nobody tried to make friends because you didn't know who was coming back and who wasn't," he said.
Duncan received a Presidential Unit Citation and Good Conduct Ribbon, among other honors, for his bravery.
Help us wish Raymond a Happy Birthday and thank him for his service by sharing this article.