When Jordan Eck broke the news to her eldest daughter Shyanne that she wouldn't be allowed in the hospital during the birth of her baby brother she was not happy.
Due to Covid restrictions many hospitals only allowed a limited number of people to attend.
But this baby boy had other ideas – almost three weeks before his due date he decided it was his time to enter the world.
The Molalla, Oregon mom woke up on April 21 with stomach pains and went into the bathroom trying to figure out if she was in actual labor.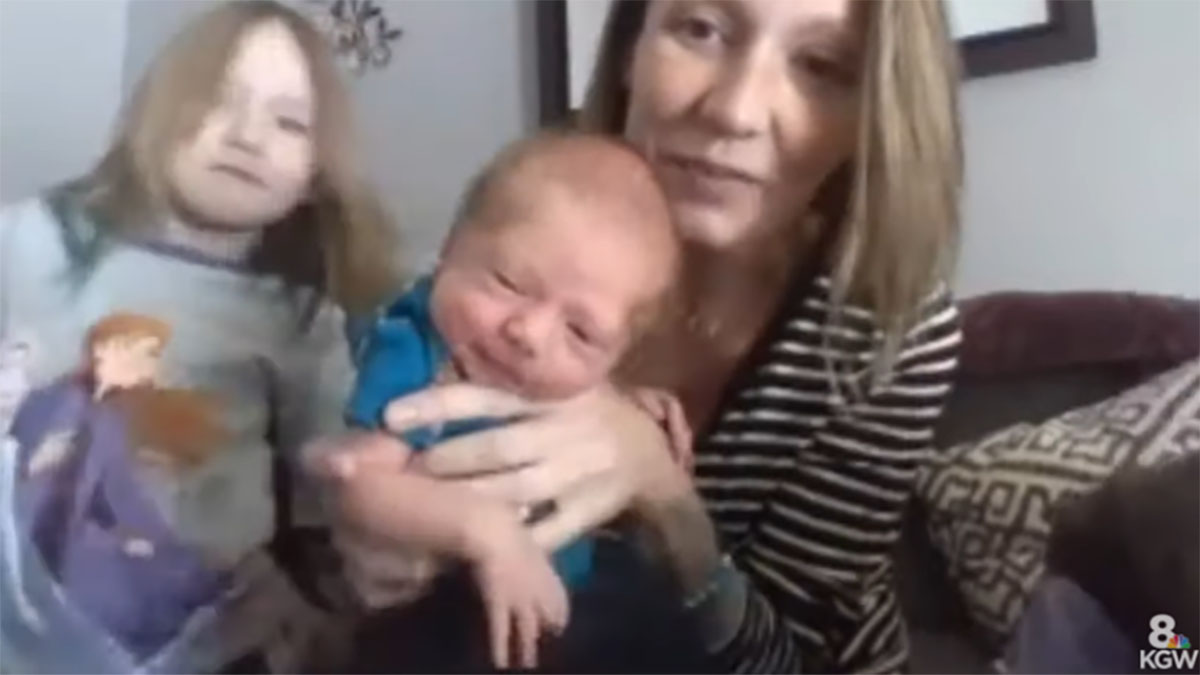 It wasn't long before it became clear that she was definitely in labor and at a rapid rate.
"I thought I had a lot more time," mom Jordan said, according to KGW-TV. "I thought I had at least hours at a minimum, not minutes."
The mom's screaming woke her eldest daughter up and she was told to call 911.
"My mom is giving birth on the — like she went into labor, and she's on the toilet," Shyanne told the dispatcher, as heard on a recording of the call that KGW obtained.
The dispatcher then told Shyanne what to do to safely deliver her baby brother Kobe.
"His head, like, the first push, his head was already kind of there, and then when my mom pushed his like face came out," Shyanne said.
"And then his he was like … his neck was still in there and my … by the second push, I kinda like grabbed his shoulders and he just like came out."
The thought of any 11-year-old seeing someone give birth let alone help their mom through it is hard to imagine but Jordan says her daughter is very mature for her age.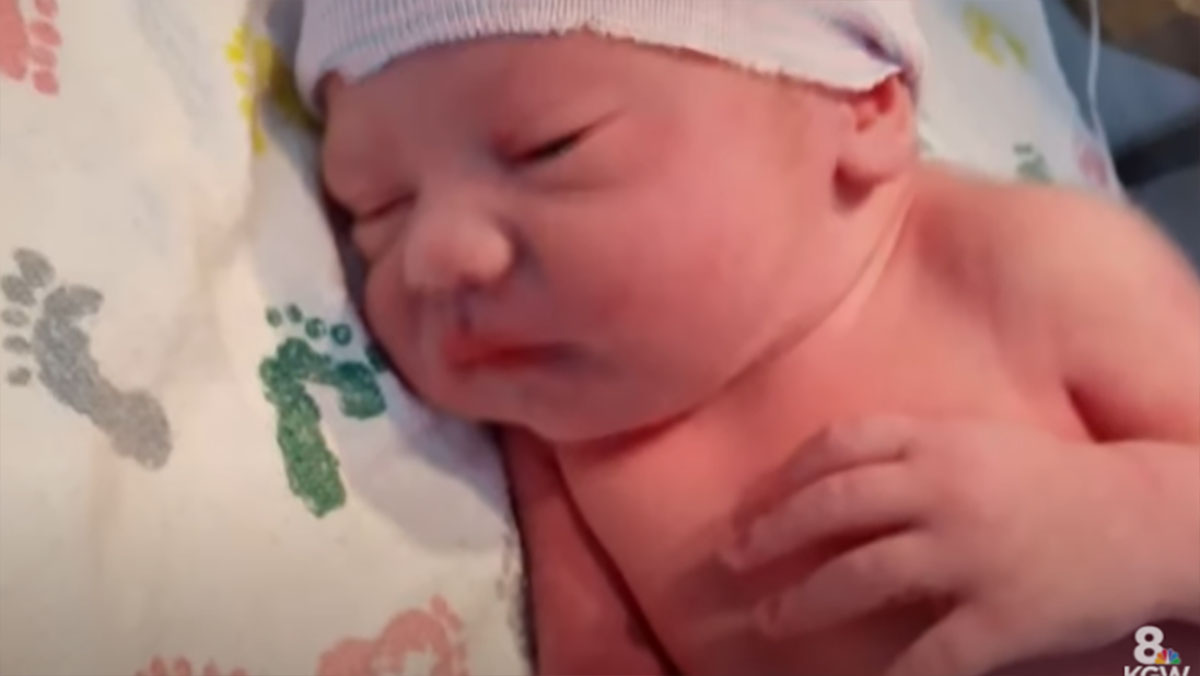 "This is who she is," the proud mom said. "Like, she's an extreme person. She's like ready for life and she's always been like this."
When first responders arrived, they cut the umbilical cord and took the new mom and her baby to the hospital. Dad arrived in time to make the trip with them.
"By the grace of God, everything was perfect," the mom of three said. "Like, there was zero complications. He came out in like two pushes and it was very easy."
Now Jordan tells her daughter that it was meant to be so she could be there for the birth of her baby brother.
"I think that it's definitely going to be something to remember," Shyanne said. "And it's definitely an experience, but … I love him," she added while looking at her baby brother with all the big sisterly love.
What a brave 11-year-old girl and an experience that she'll never forget.
Help us congratulate this loving family and pay tribute to Shyanne's courage that morning by sharing this story.