A teenage mom from the Philippines has been left blinded by a mystery illness caused by her squeezing what she thought was a zit on her nose last year.
As per the Daily Mirror, 17-year-old Mary Ann Regacho was left with severe facial swelling when she popped what she believed to be a zit caused by hormones after she gave birth to a baby boy aged 16.
Yet Mary was left with great pain in the days following, pain which eventually began to spread across her face.
The 17-year-old, who hails from Nueva Ecija in the Philippines, described it as being "like a balloon inflating".
Sadly, the growth continued to spread, engulfing a large portion of her face and now leading to blindness as it covers her eyes.
"I thought it was only a common pimple, but it hurt so much I could not sleep at night. I tried everything to cure it but nothing worked." Mary said.
"Now, I feel like my face will never be the same again."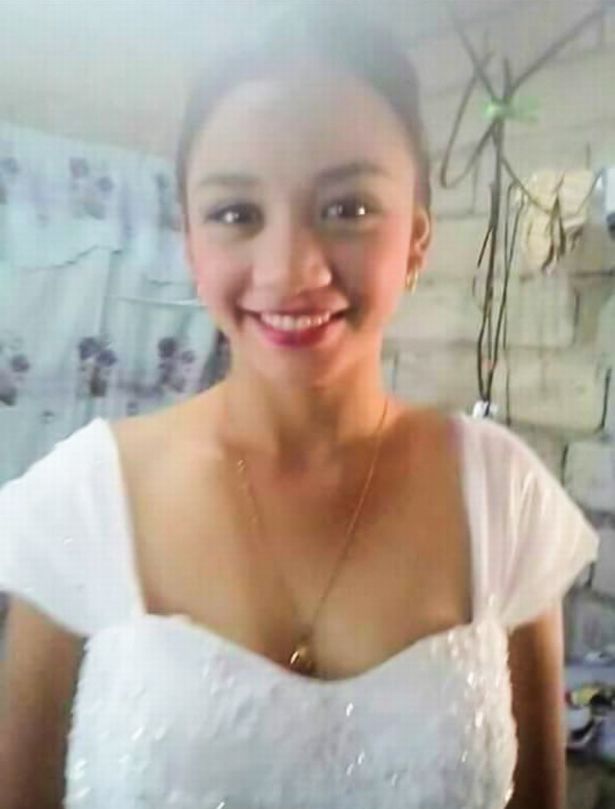 The teen's husband, Albert Sales, who works on a neighbor's farm, was left at a loss as to how to help his wife. The couple have been unable to afford treatment due to their lack of a steady income, and can't find medicines to remedy the situation.
Having lived in extreme discomfort for a year, Mary checked herself in to be examined. From there, she was transferred to a bigger hospital, though her family were unable to pay the necessary medical bills.
In desperation, Albert has now turned to asking others for help. He reportedly appeared in a video begging for charity.
"I want to ask kind people for donations so we can finally send my wife to a hospital," Albert said.
"We only earn enough for ourselves and our one-year-old baby so I can't afford her medical bills."
What a truly scary prospect. I can't even begin to imagine the pain and worry Mary must be in, through no fault of her own.
Please, share this article on Facebook to get this teenager's story out there to the world!