Dance is an expression of one's self that has truly stood the test of time. For as long as people have been around we've been creating innovative, quirky ways to move our feet.
Clogging is one of those dance forms that harks back a long, long time. A folk dance reliant upon the dancer's ability to strike a rhythm with their shoes, it's not only the official state dance of Kentucky and North Carolina, but also enjoying an upturn in popularity.
In fact, clogging is being taught in studios all across America, and clogging competitively isn't as unusual as you might think. Those who excel at the dance form advance to what's known as the Showdown of Champions, a contest in which two girls – Madison and Morgan – made headlines …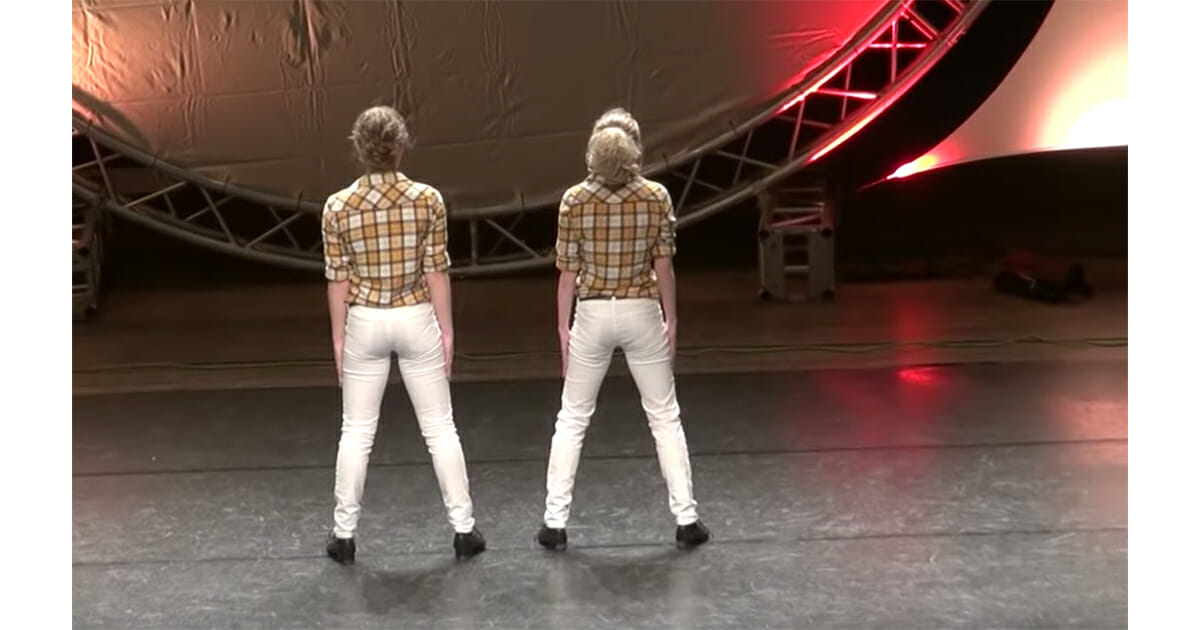 The pair performed a duet to the fast-paced "Hit the Ground Runnin'", by country superstar Keith Urban, at the Showdown of Champions in Knoxville, Tennessee.
Wearing white dance pants, matching plaid shirts and the all-important clogging shoes, they took to the stage for a dance that was to leave the judges speechless.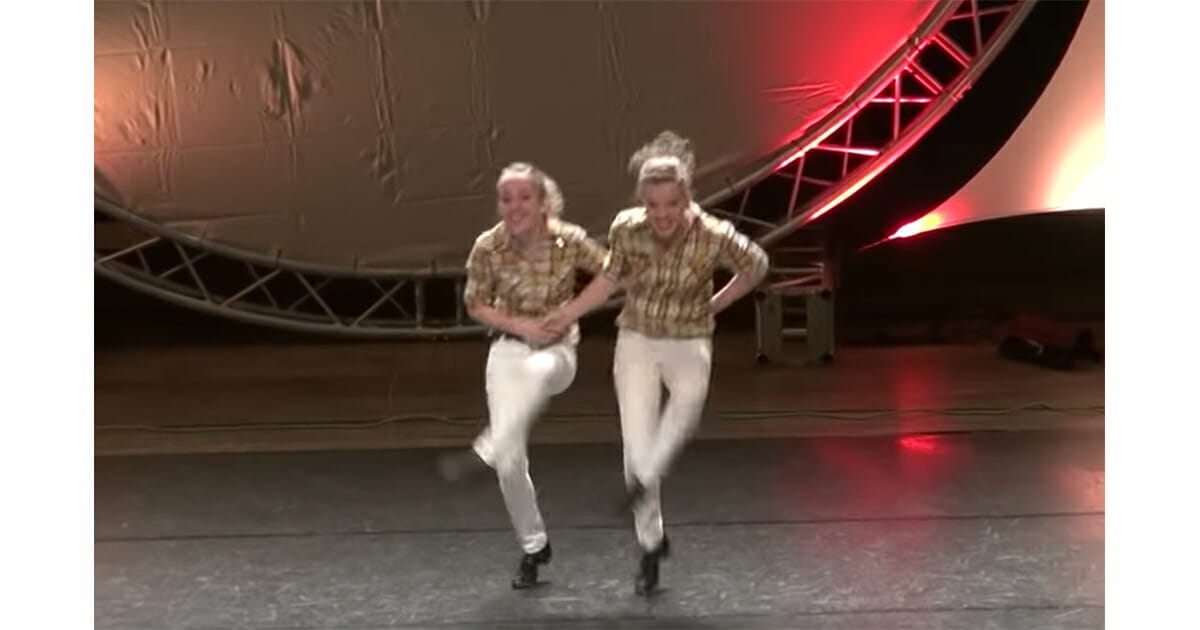 Impeccably timed and enjoyably upbeat, their moves are synchronised and oh-so well rehearsed.
As a result, it should come as no surprise that the on-looking crowd was left spell-bound by the show. In the video you can hear them hooting and hollering for more, taken aback by the girl's unerring discipline to their art.
Watch the video of the show in question below:
What a great performance!
Do you think these girls deserve a round of applause? If so, share this article on Facebook to spread the love.