It's no secret how quickly coronavirus can spread, especially among family members.
For nearly two weeks Samantha Cook battled the deadly virus at a medical facility in Jasper, Georgia. Then her mother, Brigitte, became ill and had to be admitted. And as if having mother and daughter in the hospital wasn't enough, Brigitte's father was also admitted with coronavirus symptoms.
"I said, 'this is the one time that being a close family didn't pay off for all of us'," Brigitte told 11Alive.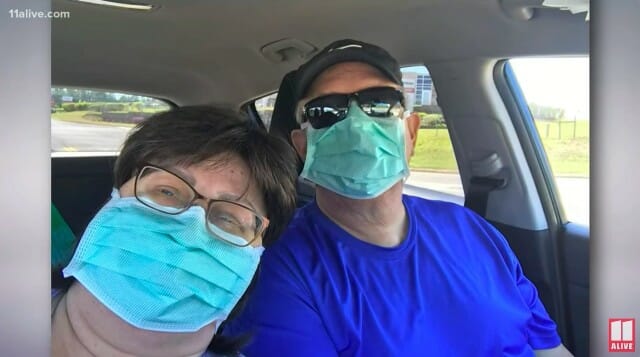 Two days after Samantha, who has asthma, was admitted to Piedmont Mountainside Hospital, her health took a turn for the worse. Brigitte contacted Samantha's father and told him to come home from work.
Even though they weren't allowed to be with her at the hospital, the family could still be with each other at home during this time of uncertainty.
Thankfully, Samantha was stabilized. But days later, Brigitte and her father ended up in the hospital with coronavirus symptoms, though they experienced more digestive problems and aches than respiratory issues.
Meanwhile Samantha was intubated for 11 days.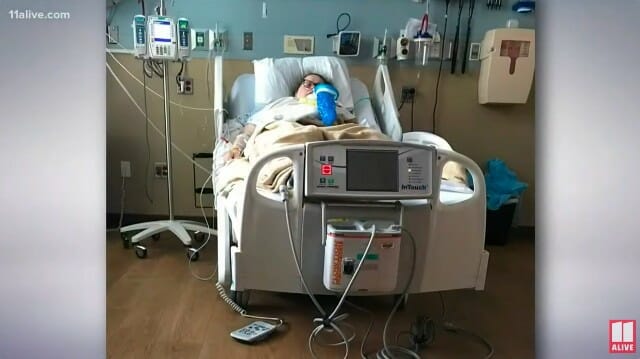 They believe they caught the virus from each other – they all live on the same property – and after all three have been released from the hospital, Brigitte admits they've changed how they view coronavirus.
"The week before she got sick, I said the words out loud 'I'm not getting on this crazy train for Covid,' and I am like the conductor of the train now," Brigitte said.
Now, the family remains at home and is much more careful with cleaning things that go into their home.
So many people need a wake up call. This can happen to anyone! No one is immune.
I'm so glad this family has recovered from this terrible virus because thousands of people have not been as lucky. Please share this to continue spreading the word on how important it is to take stay at home orders seriously.