It shouldn't need to be explained why so many people find death a scary prospect. It's a step into a great unknown, and yet one wrapped in validated certainty; all of us are going die, we just don't know how or when.
One day, more than ten years ago, Kathy Felt heard a hard knock on her door. It turned out to be one of her neighbors.
He had heard Kathy was struggling, and had an idea of how he might help. His proposal sounded ambitious, but Kathy, who lacked other options, was willing to give it a try.
Kathy suffers from Multiple Sclerosis (MS), which can over time transform someone's body into a prison.
The condition attacks a person's central nervous system – including the brain and spinal cord – wreaking havoc with nerves and preventing commands and actions being passed on as they should be.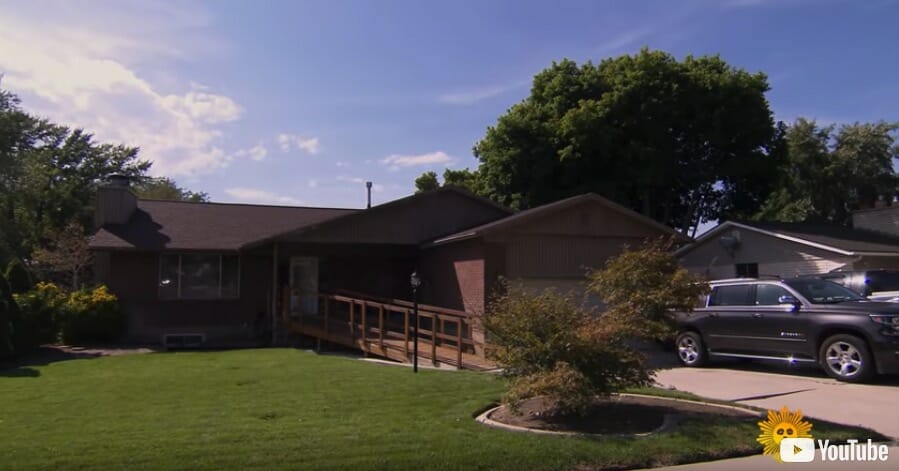 It gets to a point where a sufferer can no longer move at all. Sadly, there's no cure for MS, only treatment to help make life with the symptoms more comfortable.
For Kathy, getting out of bed without assistance was impossible, but she wouldn't entertain the notion of moving to a retirement home.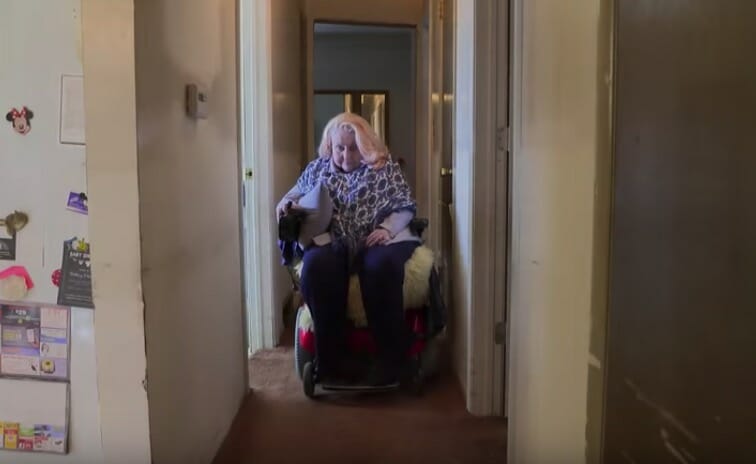 When her neighbor came knocking with an idea, she was sceptical. She figured, though, that it couldn't hurt to let him try.
Every morning, her two sons would come and help her out of bed. The evenings were a problem though, as sometimes neither could attend her.
A lot of the time, Kathy was then reliant on someone else helping her. This is where her neighbor, Pugmire, comes into the picture.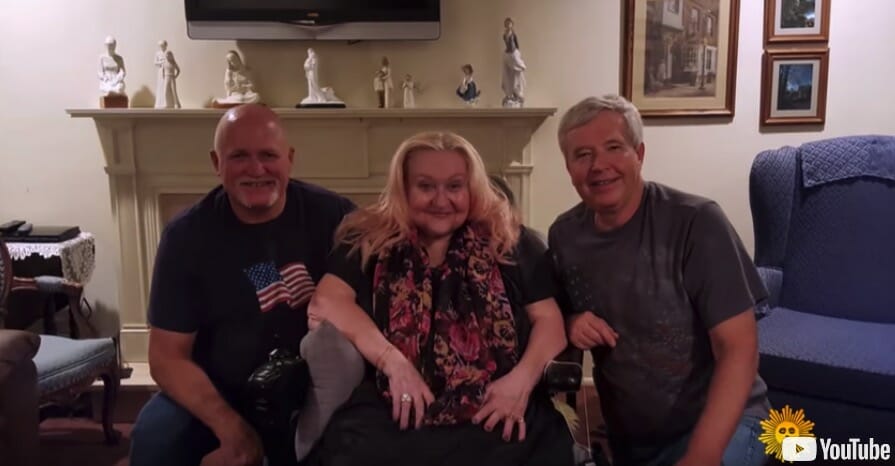 From the small community of Sandy, Utah, USA, Pugmire managed to source 60 men – those who were willing to help Kathy get into bed in the evenings.
They created a schedule, and every evening two men visit her home to help her into bed. Their duties include organizing the pillows correctly and making sure she has all she needs to be comfortable until the morning.
Kathy could not be happier for all the help she gets. She's described it as a miracle, and one she was in desperate need of.
Watch the video below to see how it all unfolds:
Please help us by sharing this article to pay tribute to the men who have helped Kathy over the years!
They truly are selfless heroes!