For as long as man has been civilized, attempting to maintain youth has been an objective of the masses.
Of course, many have tried and failed to find the secret to eternally staying young, but one man thinks he might have found it … and in the most fantastic of places.
74-year-old Bruce Masters can class himself something of an expert on beer. After all, he holds a Guinness World Record for having visited over 51,000 UK pubs over the last 50 years (51,695 to be exact).
What's more, Masters really doesn't look his age, and he believes enjoying the amber nectar is the reason …
VIP in the house today! ? Bruce Masters is celebrating his 48,830th pint with us — https://t.co/ym8wDopFiO pic.twitter.com/V2l0xm8ddi

— North Bar, Harrogate (@NorthBarHG) April 25, 2016
That's right, the 74-year-old says he was just 15 when he began to visit pubs – he estimates he's spent around £120,000 ($157,320) on beer in his life.
Despite his daughters asking him to slow down, Bruce still aims to visit around 1,000 pubs a year.
As per LadBible, he said: "When I ask people how old they think I am they're always about 14 years out. It must be the good effect of beer – the preservatives.
"I'm planning to be a centenarian anyway so I can't imagine how many pubs I'll have visited by then – I'm hoping to never stop.
"Some people my age aren't able to get around as much, but I walk quite a lot when I'm out and about so that keeps me active too.
"My daughters do nag me sometimes and say 'Dad, don't you think it's time you slowed down a bit!'
The Old Ticket Office, Cambridge named in Britain's Top 50 pubs according to Bruce Masters https://t.co/V9M6zIBlEk

— pints and pubs (@pintsandpubs) April 25, 2019
"I say 'no way!' I plan to just keep going forever – who knows what number I could get up to.
"The general public are always completely surprised and wish they could come along."
No troubles at home
"What does his wife think?" I hear you asking yourself. Well, it turns out she's not at all bothered that his favorite hobby is drinking the good stuff.
"My wife is completely disinterested in my hobby," Bruce said.
"She doesn't want anything to do with it at all. She comes from Botswana and when I went over there weren't many pubs over there.
"She just doesn't like coming on pub crawls with me – she prefers Coronation Street and a glass of wine."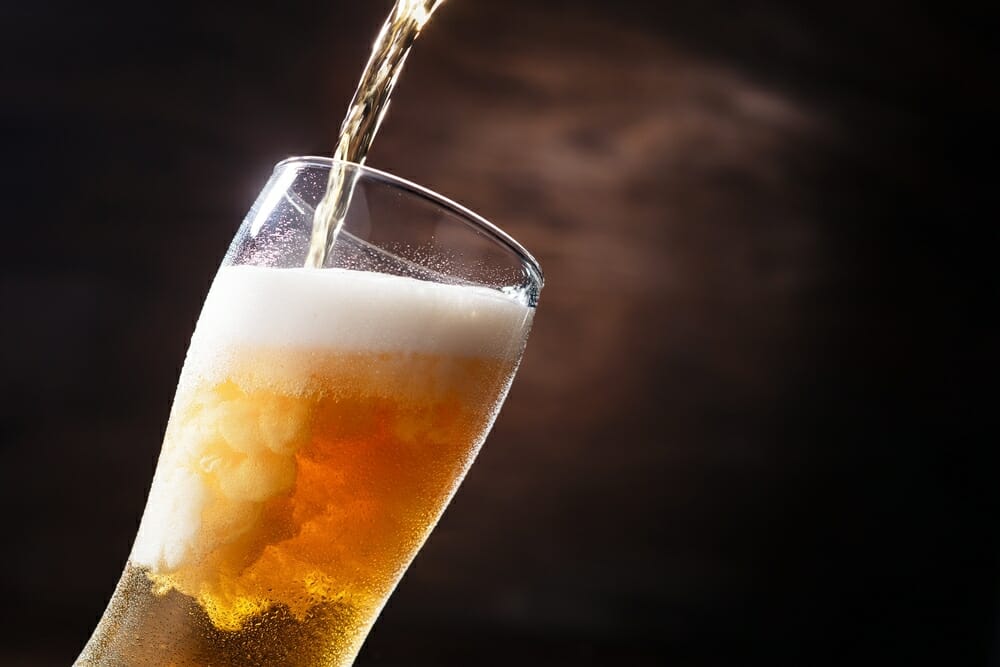 Eternal youth
So, there you have it. Drinking beer is good for your health – this claim is no way backed up by any scientific research on our part* – and it's probably a good idea that you visit pubs as often as possible. In any case, I guess the only way to find out is to try it yourself!
Thank you, Bruce Masters, for you wise words.
If you love beer as much as Bruce, share this article so that all the beer lovers around the world can be clued up on this valuable information.